Washington's dining scene is still rapidly expanding, but for all our new hot spots, the participants in Washingtonian's annual restaurant survey gave the top prize to an old(er) favorite: 14th Street's Le Diplomate, where you can tear into a house-made baguette and maybe catch sight of Joe Biden or Ivanka Trump. This year was especially exciting for fans of Asian food—so we're not surprised that Petworth's tiny Himitsu, which excels in Japanese-accented crudos and share plates, was crowned best newcomer. Read on for more favorites.
Best Overall
1. Le Diplomate, Logan Circle. The perpetually packed bistro is all about indulgences—in the foie gras parfait, expert cocktails, and oh, that breadbasket.
2. Rose's Luxury, Capitol Hill. Aaron Silverman's no-reservations dining room still draws lines, thanks to winning plates such as family-style Japanese fried chicken.
3. Kapnos/Kapnos Taverna/Kapnos Kouzina, 14th Street corridor, Ballston, Bethesda, College Park. Mike Isabella's mod-Greek chainlet recently opened a branch across from the University of Maryland.
Special Occasion
1. Pineapple and Pearls, Capitol Hill. Aaron Silverman's $280-a-head tasting menu (the price includes tax, tip, and drink pairings) also topped our February 2017 list of 100 Very Best Restaurants.
2. Fiola Mare, Georgetown. Gorgeous Italian seafood preparations, with a side of celeb-sighting.
3. Le Diplomate, 14th Street corridor. The cozy red-leather banquettes—and extensive Champagne menu—always make for a swell time.
New Restaurant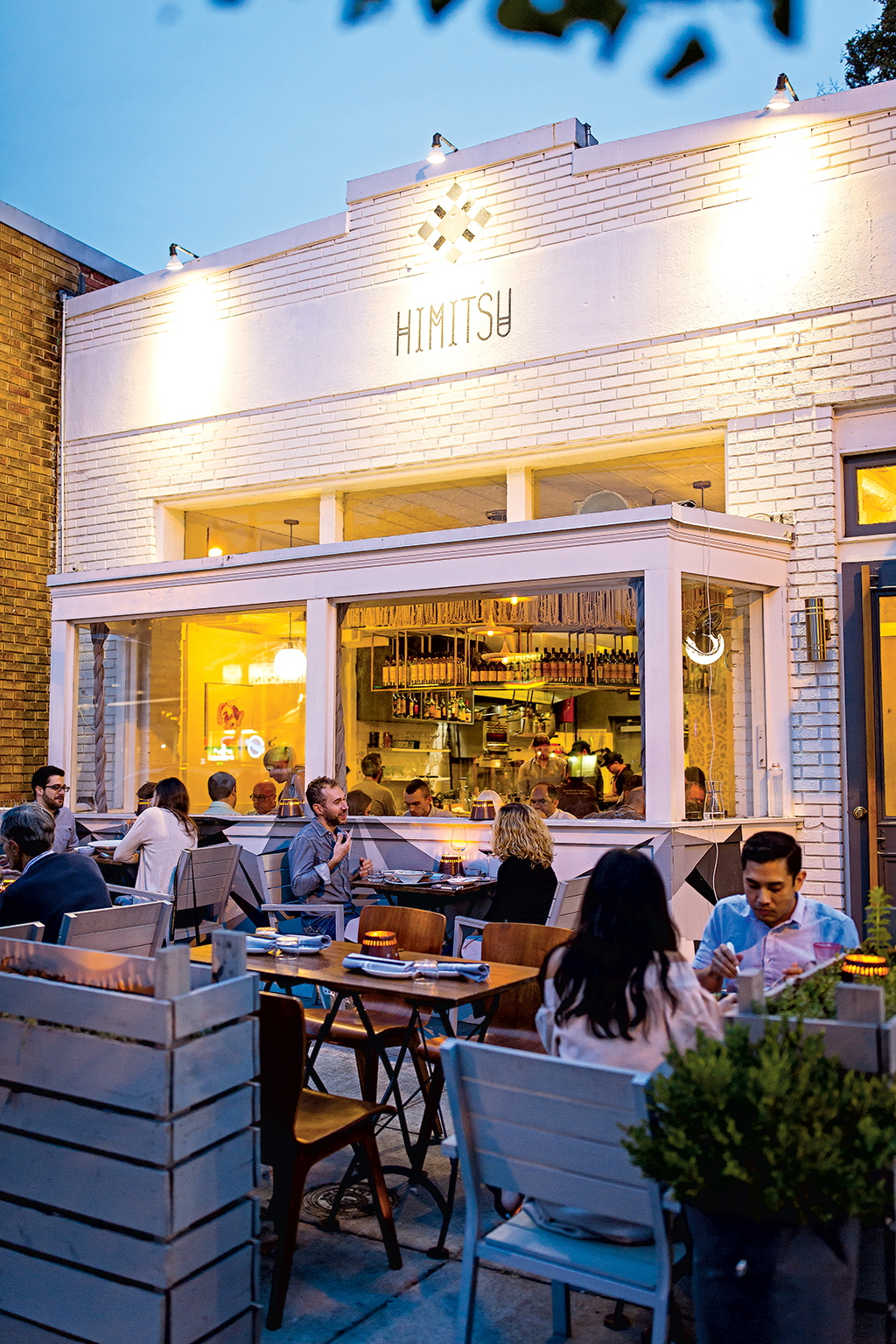 Japanese small-plates spot Himitsu.1. Himitsu, Petworth. This quirky 24-seater excels with offbeat cocktails and Japanese-accented share plates. Dishes marked on the menu with a fox or unicorn are the owners' personal favorites.
2. The Salt Line, Navy Yard. Chef Kyle Bailey brings his take on New England cuisine—in the form of linguiça-stuffed clams and seafood charcuterie platters—to the Southeast waterfront.
3. Arroz, downtown DC. Mike Isabella's blue-painted restaurant in the Marriott Marquis channels Spain, with dashes of Portugal and North Africa.
Romantic
1. Iron Gate, Dupont Circle. A table in the garden is lovely even in winter, thanks to blankets and fire pits.
2. Rose's Luxury, Capitol Hill. Buzzy atmosphere + delightful share plates = a pretty great date night.
3. The Inn at Little Washington, Washington, Virginia. You can't get fancier than this destination, which handles big-number anniversaries on many a night.
Service
1. Rose's Luxury, Capitol Hill. The friendly, funny servers have sometimes been known to throw guests a free dish—or, as the check might read, a "side of awesome."
2. Pineapple and Pearls, Capitol Hill. The grace notes at Aaron Silverman's sophisticated tasting-menu dining room start the moment you step through the door and are handed a glass of Cava.
3. Barcelona Wine Bar, 14th Street corridor, Cathedral Heights, Reston. No matter how swamped these tapas places get, staffers tend to be endlessly accommodating. Plus, fill out a customer-service survey and you get a token for a free small plate.
Steakhouse
1. Bourbon Steak, Georgetown. Designer beef comes in many forms here, including $42-per-ounce Japanese A5 Miyazaki Wag­yu and grass-fed Virginia rib eye.
2. BLT Steak, downtown DC. Sure, the steaks are tasty, but this is carb heaven—towering popovers, truffle mashed potatoes, and many-layered crepe soufflés.
3. Ray's the Steaks, Courthouse. What the dining room lacks in flashiness it makes up for with great-value steaks.
Seafood
1. Fiola Mare, Georgetown. Fabio Trabocchi showcases catches such as golden-eye snapper and red king prawns in inventive crudos and pastas.
2. The Salt Line, Navy Yard. Classics such as Maine-style lobster rolls are served alongside creations like rockfish tartare with Worcestershire mayo.
3. Hank's Oyster Bar, Dupont Circle, Capitol Hill, the Wharf, Old Town. Get a fried-clam fix at Jamie Leeds's quartet of New England–style seafood houses.
Late Night
1. Amsterdam Falafelshop, Adams Morgan, L'Enfant Plaza, 14th Street corridor. The menu is simple—just falafel and fries—but you can go wild with toppings.
2. The Diner, Adams Morgan. Fluffy omelets, French toast, and tater tots served round the clock.
3. &Pizza, multiple area locations. Gussy up your DIY pie with accessories such as fig balsamic or spicy chickpeas. Tied with: Surfside, Dupont Circle. Unlike its Glover Park sibling, this taco stand stays up all night.
Breakfast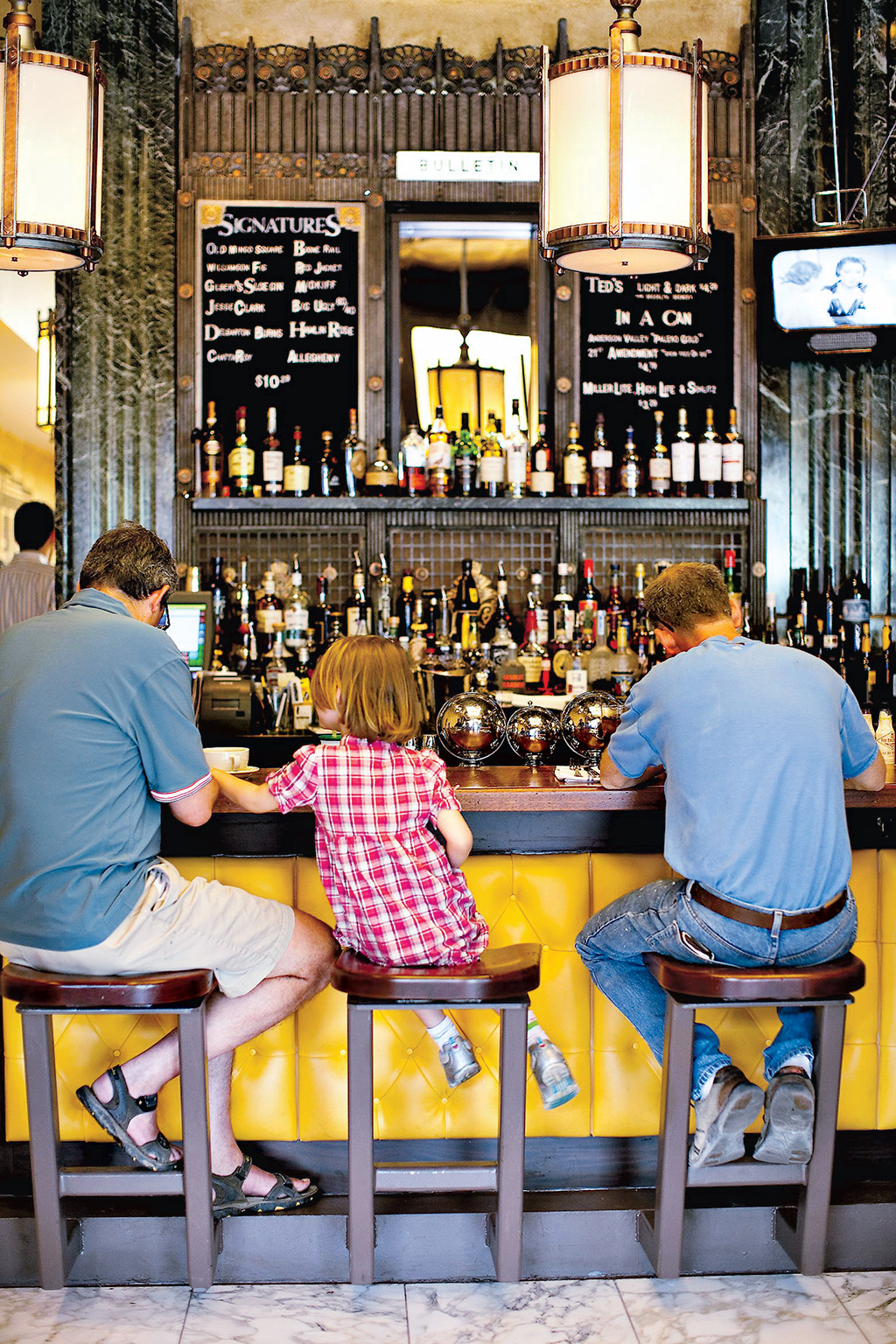 1. Ted's Bulletin, 14th Street corridor, Capitol Hill, Gaithersburg, Merrifield, Reston. Diner classics—sometimes with an upscale twist—served all day.
2. A Baked Joint, Mount Vernon Triangle. Nobody in town does toast better than this bakery—whether topped with butter and Nutella or with peanut butter and Sriracha.
3. Bethesda Bagels, Bethesda, Dupont Circle, Navy Yard. Big, squishy bagels in flavors both classic and modern (orange-cranberry) can be loaded with many a schmear.
Italian
1. The Red Hen, Bloomingdale. The cocktails lean bitter, the pastas are hearty, and the ultra-creamy burrata is famous for a reason.
2. Filomena, Georgetown. This knickknack-crammed pasta house, famous for its elaborate cakes and desserts, has been running for 34 years.
3. Alta Strada, Mount Vernon Triangle, Merrifield. Chef Matt Adler and pastry chef Alex Levin have lent Michael Schlow's duo of pizza-and-pasta hangouts some new energy. Think everything-bagel pizza and a tiramisu-and-affogato hybrid.
Mexican
1. Oyamel, Penn Quarter. José Andrés gives the small-plates treatment to regional Mexican flavors—try the Oaxacan grasshopper tacos.
2. El Sol, Shaw. This brother-and-sister-run place excels with traditional tacos and giant tortas (sandwiches).
3. Taco Bamba, Falls Church, Springfield, Vienna. Tacos run both classic and creative—look for the innovations from guest chefs every few months.
Chinese
1. Panda Gourmet, Gateway. The mapo tofu and other Szechuan hits will leave your mouth tingling.
2. Peter Chang, Arlington, Rockville. Try the cilantro fish rolls or dry-fried eggplant and you'll likely understand why folks have followed Chang with such devotion.
3. Meiwah, West End, Chevy Chase. Families crowd in for staples including General Tso's chicken and fried shrimp with spiced salt.
Thai
1. Beau Thai, Mount Pleasant, Shaw. Pair Thai comfort food with cocktails such as a zesty mule with house-made ginger beer.
2. Little Serow, Dupont Circle. Still a destination with lines out the door after six years, thanks to chef/owner Johnny Monis's un­apologetically fiery family-style cooking.
3. Duangrat's, Falls Church. Imaginative small plates—such as dumplings fashioned from lychee bulbs—plus bountiful salads and robust curries served in a glitzy dining room.
Korean
1. Bonchon, multiple area locations. The international chain cooks up fried chicken with miraculous crunch.
2. Mandu, Dupont Circle, Mount Vernon Triangle. The Dupont location is rebuilding after a fire, but its sibling still shines with homey stews and dumplings.
3. Honey Pig, Annandale, Centreville, Germantown, Ellicott City. The bulgogisizzles on tabletop grills late into the night.
Chain
1. Cava Mezze, Capitol Hill, Clarendon, Olney, Rockville. Greek-inspired mezze in the form of mini-gyros and "crazy feta" dip.
2. Shake Shack, multiple area locations. Burgers and hot dogs made with non-scary ingredients.
3. Sweetgreen, multiple area locations. What started as a tiny Georgetown salad shop in 2007 now has more than 80 locations around the country.
Barbecue
1. Federalist Pig, Adams Morgan. A former fine-dining chef is behind this small counter-service spot, which excels with ribs, wings, and daily-special sandwiches.
2. Hill Country, Penn Quarter. An ode to all things Texas, including moist brisket and sausages imported from Kreuz Market.
3. Rocklands, Glover Park, Alexandria, Arlington. John Snedden's 27-year-old outfit is especially popular for takeout and catering.
Gourmet Shop
1. Glen's Garden Market, Dupont Circle, Shaw. Nearly everything in these shops—meat, pasta, ice cream, wine—is sourced locally.
2. Dean & DeLuca, Georgetown. The New York City import is a one-stop shop for cocktail-party cheeses, pâtés, and other accoutrements.
3. Balducci's, Alexandria, McLean, Bethesda. Have a charcuterie craving? This upscale grocer is your place.
Desserts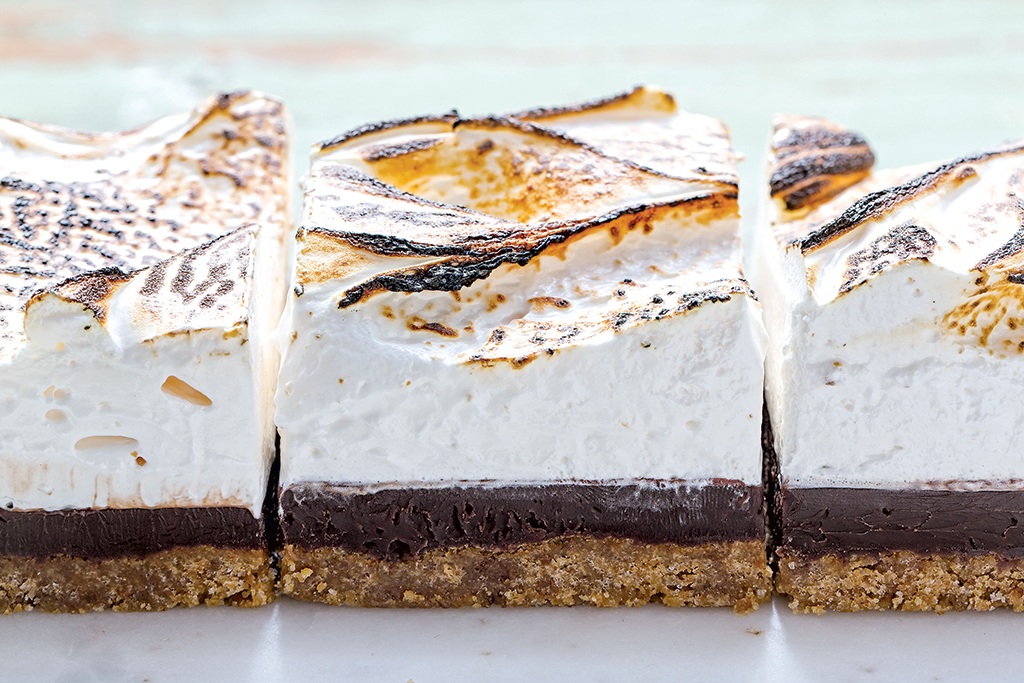 1. Ice Cream Jubilee, Navy Yard, 14th Street corridor. The flavors change with the seasons, but the gin-and-tonic sorbet is always on offer.
2. Buttercream Bakeshop, Shaw. You'll want to Instagram—and eat—pretty much everything in this whimsical bakery.
3. Baked & Wired, Georgetown. This sliver of a bakery specializes in fruit pies, cupcakes, and bars—and serves the city's best chai.
Burger
1. Duke's Grocery and Duke's Counter, Dupont Circle, Woodley Park. The towering Proper Burger is laden with Gouda, pickles, aïoli, and sweet Thai chili sauce.
2. Good Stuff Eatery, Capitol Hill, Georgetown, Crystal City, Reagan National Airport. Patties dolled up with toppings such as onion marmalade and Roquefort.
3. Shake Shack, multiple area locations. Thin ShackBurgers are served with plenty of special sauce, and—if you ask—pickles and onions.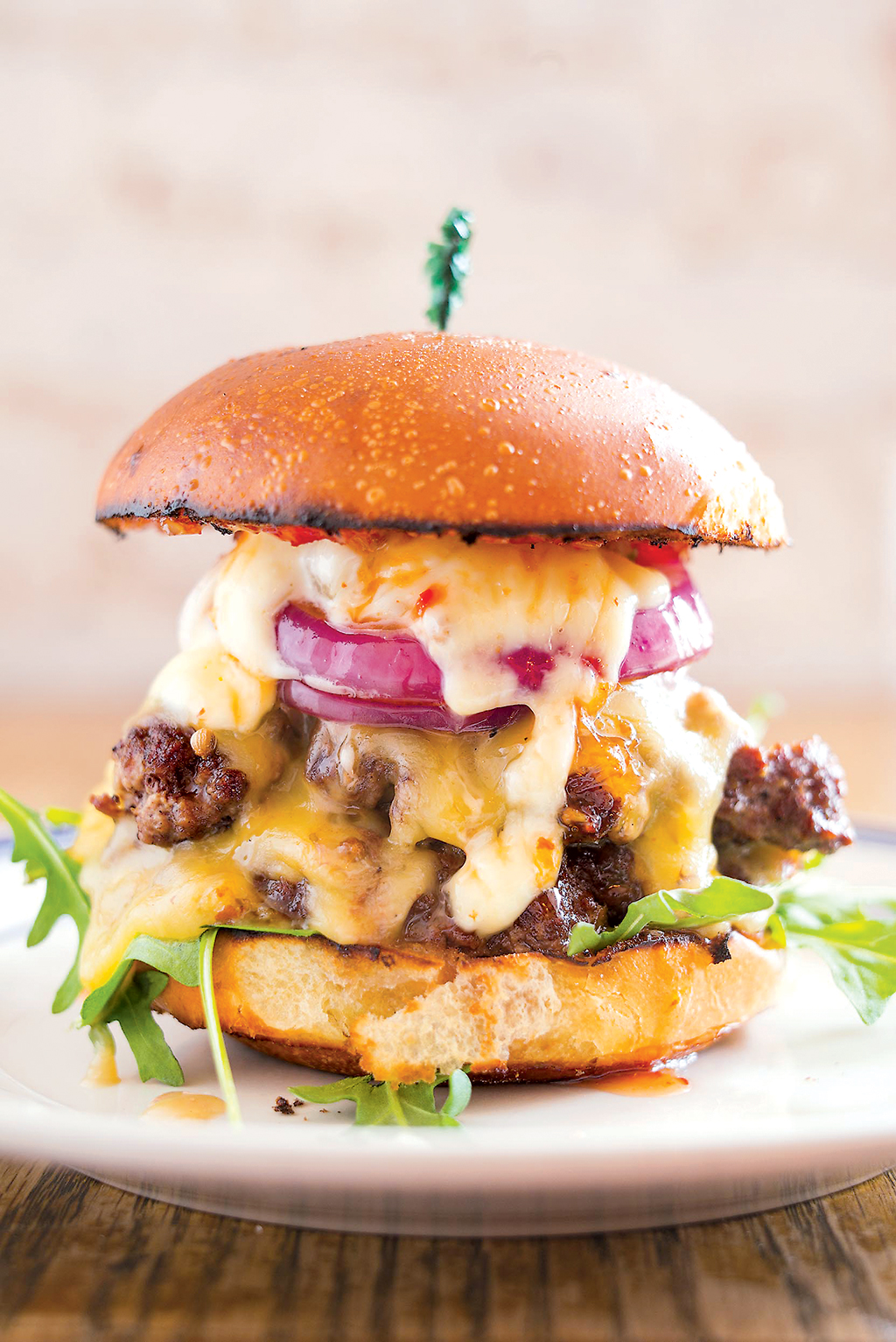 Kids
1. Ted's Bulletin, 14th Street corridor, Capitol Hill, Gaithersburg, Merrifield, Reston. Three words: homemade pop tarts.
2. Matchbox, multiple area locations. Little ones get crayons and drawing games when they sit down.
3. Comet Ping Pong, upper Northwest. Squirmy kids can channel their energy into a table-tennis game in back.
Japanese
1. Daikaya, Penn Quarter. Downstairs serves superlative ramen; upstairs is a small-plates-and-cocktail-slinging izakaya.
2. Sushi Taro, Dupont Circle. The sushi counter's omakase tasting is one of the area's most spectacular dining experiences.
3. Sushiko, Chevy Chase. Brother chefs Handry and Piter Tjan do wonders with both traditional and vegetarian maki.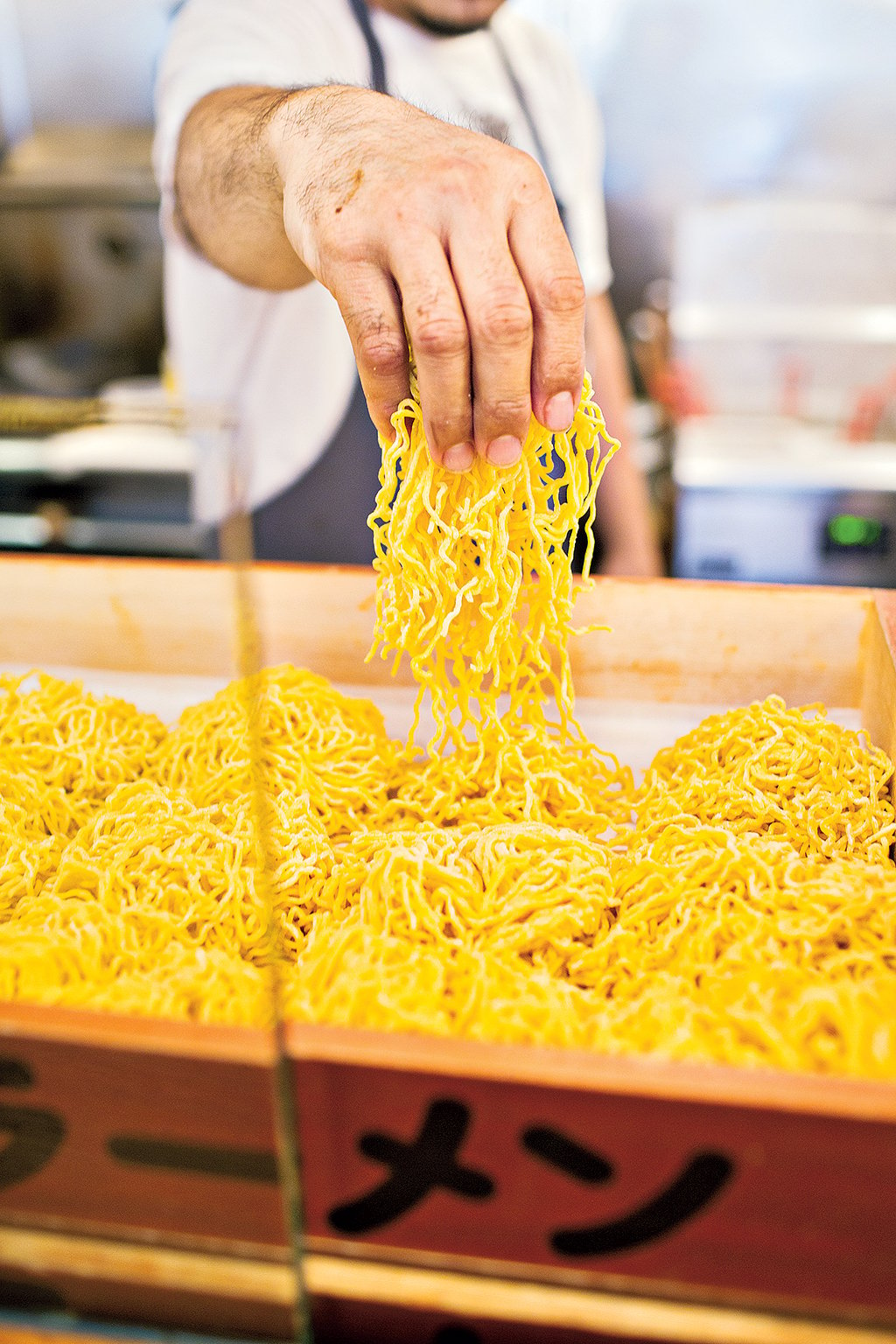 This article appears in the December 2017 issue of Washingtonian.