1-3. Women's Voices Theater Festival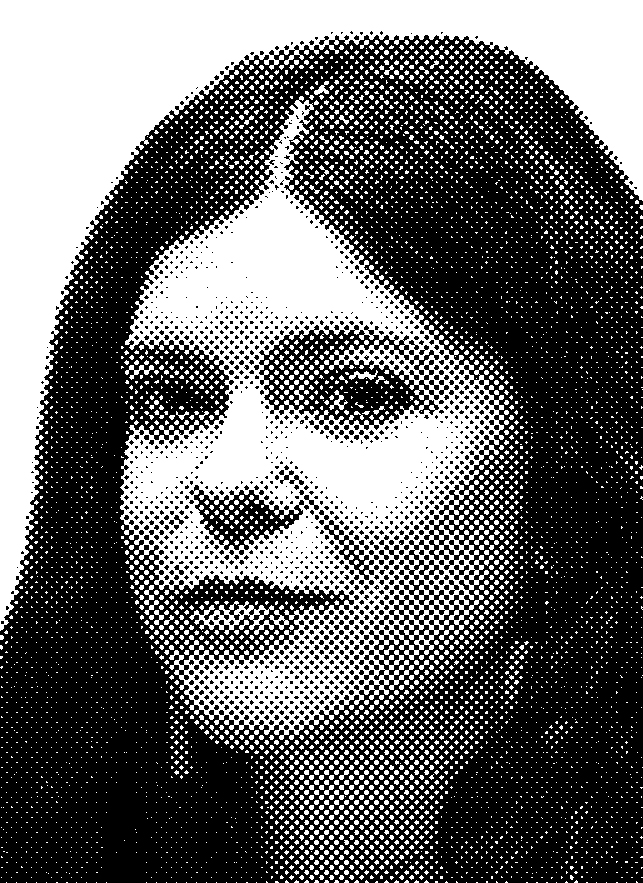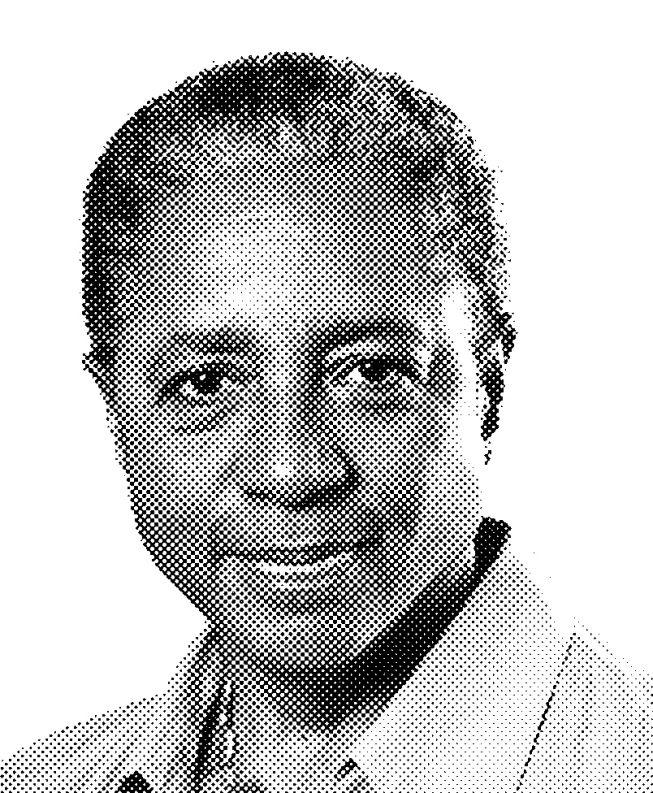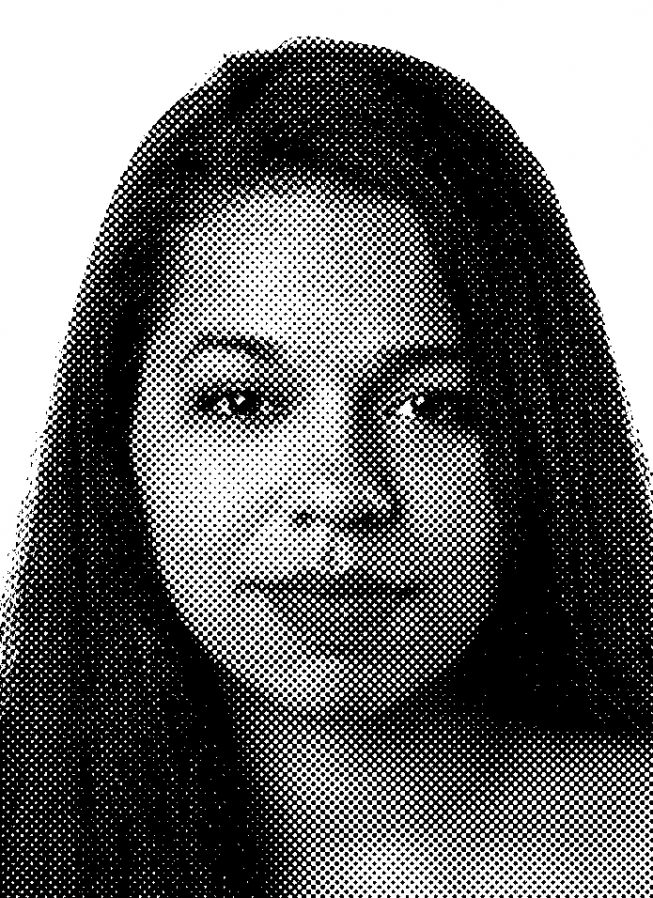 Featuring more than two dozen plays by female writers, the Women's Voices Theater Festival comes to 26 local venues this month. The remarkably broad range of productions includes plays about police brutality, immigrant experiences, and the Founding Fathers, among others. We spoke to three participants—Mary Kathryn Nagle, whose Sovereignty is at Arena Stage January 12 through February 18 ($40 to $111); Caleen Sinnette Jennings, whose Queens Girl in Africa is at Mosaic Theater Company January 4 through February 4 ($20 to $65); and Annalisa Dias, whose 4,380 Nights is at Signature Theatre January 16 through February 18 ($40 to $103).
Why does Washington need a female-specific festival like this?
Jennings: There's a tendency for people to think of women playwrights as little and domestic. These show the issues that women are tackling and experiencing as artists—the scope is so fascinating and broad. Theater is so important in DC. It might not be our illustrious President attending, but senators and Congress members do attend, and we get to tell stories they might not have heard.
If you could get the President to go to a play, which would it be?
Nagle: Mine! [Laughs.] I think if he's going to put a portrait of Andrew Jackson in his office, he should come see a play where Andrew Jackson is a real character, written by a Native person who survived Jackson's attempt to eliminate tribal nations.
Dias: I'd want him to watch anything by a living woman of color. There's a Mexican theater company called Teatro Línea de Sombra, and their production Amarillo tells the story of a man who departs for the US/Mexican border and vanishes before reaching his destination. It's stunning and beautiful.
Given all the recent revelations about sexual harassment and assault, what have your experiences been in the theater world? Are there similar issues?
Dias: I don't think of myself as a woman in theater—I think of myself as a person of color in theater. I haven't had any direct experiences of oppression of gender in the industry, but I have experienced racism.
Jennings: Similar to what Annalisa said, I'm a woman of color, and I ran into that barrier first. One of the reasons I became a playwright was that as an actor, it was very difficult to walk into situations where the script was terrible, the role was terrible, very stereotypical. I didn't feel those roles represented African-Americans in a light that I wanted to show them.
Your plays deal with very serious subject matter—a Native lawyer fighting to restore Cherokee Nation land, an Algerian detainee in Guantánamo Bay, and a young African-American woman's journey in post-colonial Nigeria. Do you ever just want to go see something more lighthearted? What are your theatrical guilty pleasures?
Jennings: Shear Madness [at the Kennedy Center]. It feels like I'm a kid again. I can shed all my intellectual background and just have fun.
Nagle: I like Don't Feed the Indians [by Murielle Borst-Tarrant]. It made fun of every stereotype.
Dias: I'm confessing that I have been known to sing Les Miz on hikes in the woods.
4-6. Three Recent Titles That Dig Into DC History
Chocolate City: A History of Race and Democracy in the Nation's Capital by Chris Myers Asch and George Derek Musgrove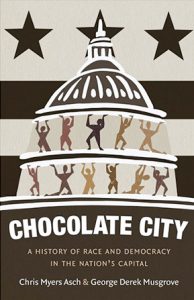 In this 600-page volume, Asch, a history instructor at Colby College, and Musgrove, an associate professor of history at UMBC, offer a fascinating look at how race relations have shaped the city. From the English settlers who destroyed the Chesapeake's indigenous populations to Washington's slave-built landmarks to present-day Congress's refusal to grant DC real representation, the authors illuminate local issues that continue to resonate.
The Watergate: Inside America's Most Infamous Address by Joseph Rodota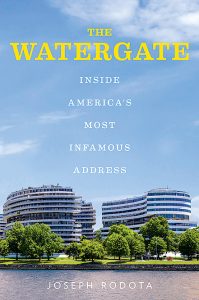 Of the dozens of books dissecting the Watergate scandal, few have tackled one of its biggest characters: the complex itself. In his first book, political consultant Rodota meticulously chronicles the buildings' biography, including gossipy accounts of various residents (from socialite Anna Chennault to Monica Lewinsky) and, of course, details of the historic burglary.
America's Greatest Library: An Illustrated History of the Library of Congress by John Y. Cole
What do a pair of 15th-century Bibles and the original score of Gershwin's Porgy and Bess have in common? Both are housed at the Library of Congress, as noted in this coffee-table book by its official historian. Cole is a deft tour guide, whether explaining the institution's origins or telling compelling stories. After JFK was killed, for example, the library's Abraham Lincoln experts quickly combed through 19th-century newspapers to help create an appropriate funeral procession for an assassinated President.
7-9. Podcasts Live
Enjoy them in person rather than through your earbuds.
The Memory Palace
Sixth & I, January 6
Nate DiMeo, a former NPR producer, digs up fascinatingly random stories from American history—an elaborate alien hoax in 1950s Georgia, an escaped slave turned Civil War hero—which he brings to life via gripping writing and an atmospheric soundtrack. $25 in advance, $28 day of event.
Sam Harris and the Waking Up Podcast
Warner Theatre, January 12
Scientist and outspoken atheist Sam Harris tackles questions about the human mind and societal behavior in his controversial show. No word on guests or topics for this taping, but past episodes have explored issues such as the impact of artificial intelligence and the ethics of free speech. $33 to $93.
NPR Politics Podcast Live
Warner Theatre, January 18
In their biweekly podcast, NPR congressional reporter Scott Detrow and White House correspondent Tamara Keith offer astute analysis of all the latest craziness. This appearance takes place just days before President Trump's first State of the Union address, but given the speed of constantly unfolding events, it would be ludicrous to predict what will be on their agenda. $34 to $74.
10. Harlem Symphony Orchestra
National Gallery of Art, January 7
American orchestras often manage to be even less diverse than classical audiences. Music director Amadi Azikiwe is changing that with the Harlem Symphony Orchestra, an African-American ensemble whose performance here includes a symphony by Baltimore composer James Lee III and pieces by Beethoven and Mozart. Free.
11. Boat Burning: Music for 100 Guitars
9:30 Club, January 7
Not many performance troupes include Hungary's former ambassador to the US and a drummer from GWAR, but anything's possible in the local experimental group Boat Burning's largest-ever version of its annual collaboration. One hundred guitarists—and several drummers—gather in locations around the club, taking cues from a conductor in the center as audience members roam the room. Don't expect it to sound like break time at the Guitar Center, though—participants tune each string to the same note, conjuring overtones and harmonics no composer could anticipate. $25.
12. On Your Feet!
Kennedy Center, January 9–28
Based on the story of Gloria and Emilio Estefan, this musical opened on Broadway the same summer as Hamilton, but with lyrics like "Come on shake your body baby do the conga / I know you can't control yourself any longer," it didn't have the same impact. Still, Miami Sound Machine fans (and who isn't one?) won't need much urging to follow the title's rousing suggestion. $59 to $149.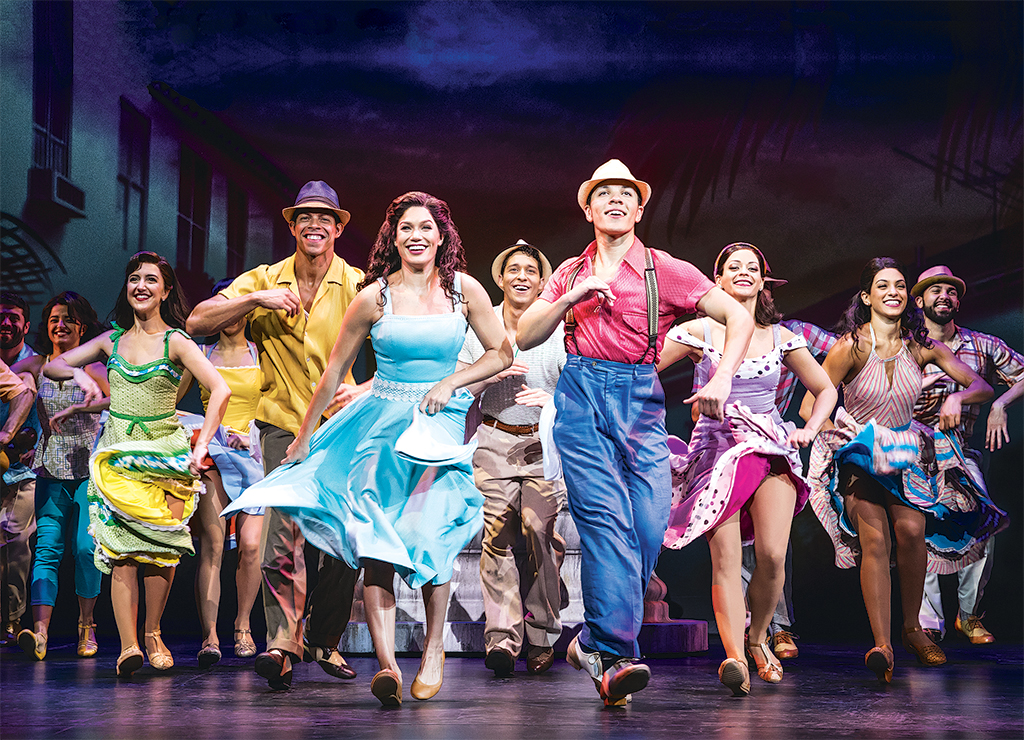 13. The Wife Between Us by Greer Hendricks and Sarah Pekkanen
Politics and Prose, January 10
This genuinely suspenseful thriller about the aftermath of a marriage by Chevy Chase novelist Sarah Pekkanen and her New York editor, Greer Hendricks, is blatantly targeted at readers who tore through Paula Hawkins's mega-seller The Girl on the Train. Will Wife—already optioned by the team that turned Hawkins's novel into a film—find similar success? Ask the authors when they stop by for this reading and discussion. Free.
14. Everything Is Illuminated
Theater J, January 11–February 4
First it was a bestselling novel, then a movie starring Elijah Wood. Now you can experience Jonathan Safran Foer's 2002 book in yet another medium: theater. British writer Simon Block's adaptation of the funny and moving story, about a young man trying to unravel a family mystery in Ukraine, makes its East Coast debut with this intimate production. $30 to $69.
15. Declassified: Ben Folds Presents
Kennedy Center, January 12
Launched in 2015, the NSO's Declassified series offers concerts that blend pop and classical material, with the goal of reaching a wider—and younger—audience. Does piano-pounding singer/songwriter Ben Folds have the right vision for the gig? Judge for yourself at his latest installment, which includes Pulitzer Prize–winning composer (and Kanye West collaborator) Caroline Shaw as well as pop singer Sara Bareilles (pictured below). $25 to $75.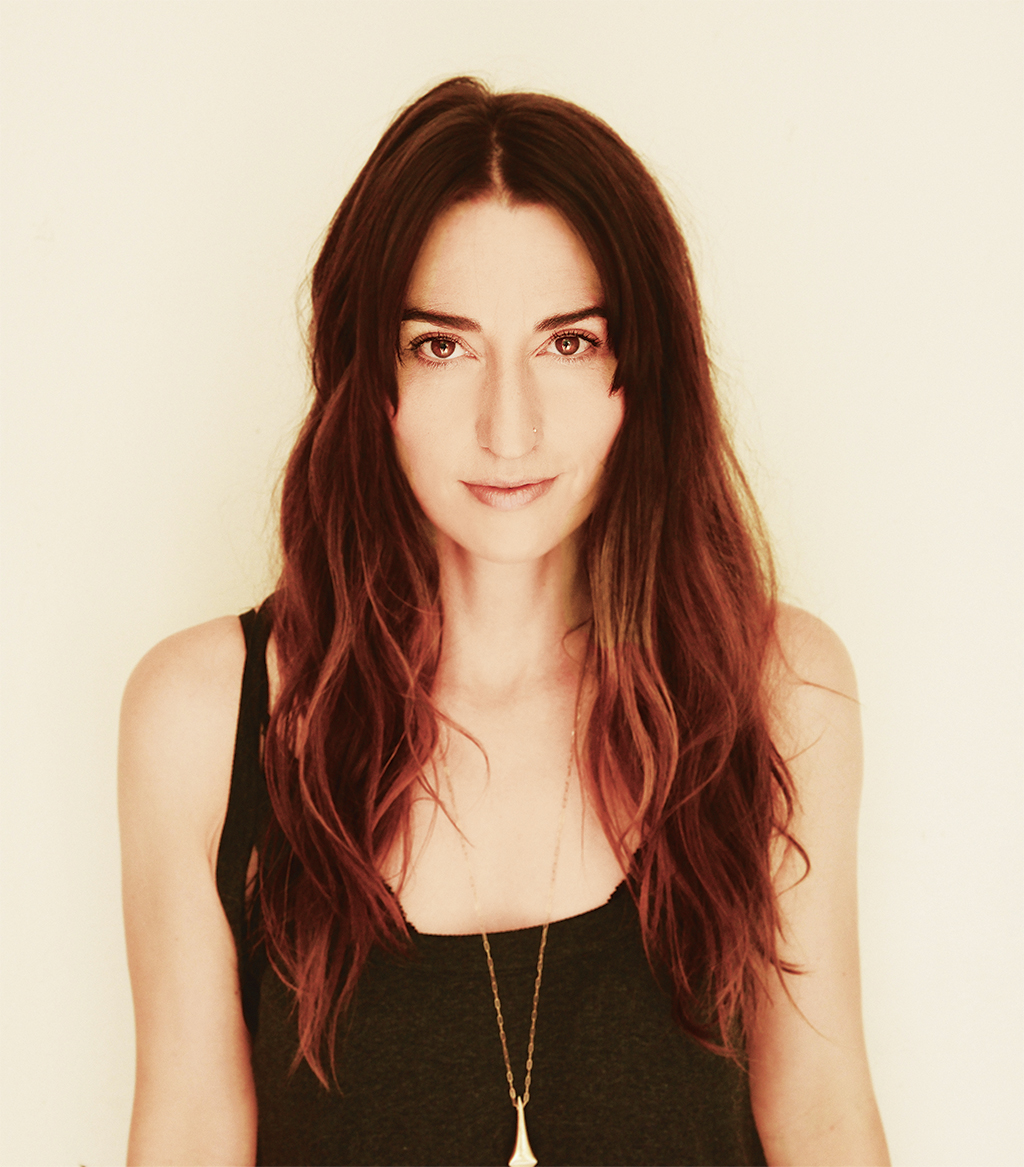 16. Henry Rollins's Travel Slideshow
Lincoln Theatre, January 15
Punk legend and expert storyteller Henry Rollins returns to his hometown with a new project in which he shares photographs and tales from his journeys throughout the world, including stops in Baghdad, Antarctica, and other places not known as hotbeds of Black Flag fandom. Will he include pictures from his early-'80s stint as an ice-cream scooper at the Georgetown Häagen-Dazs? $40 to $165.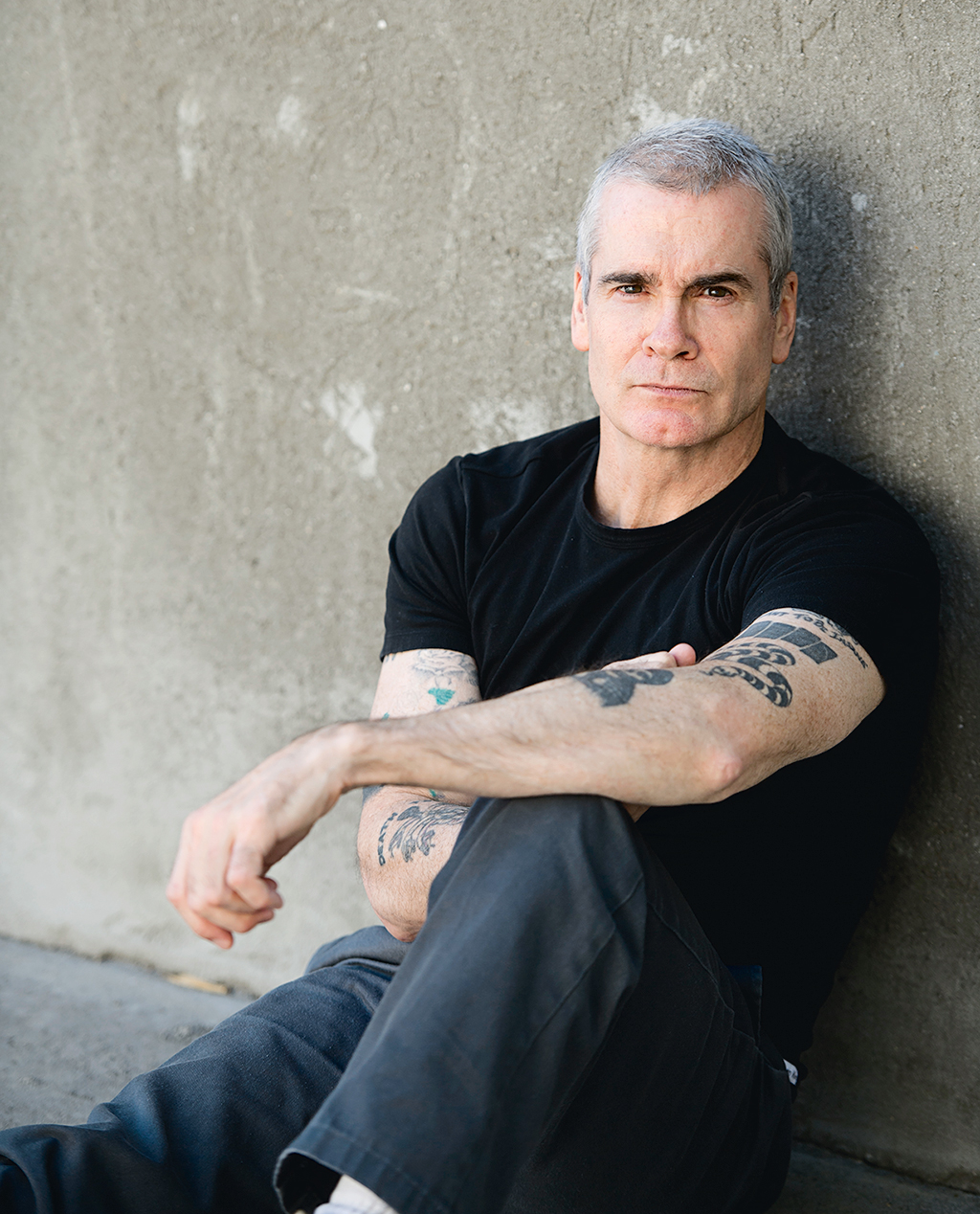 17. "Race in America" Panel moderated by April Ryan
Politics and Prose, January 15
Prominent White House reporter April Ryan—who earlier this year made news following her heated exchanges with Sean Spicer—hosts this regular roundtable discussion with a rotating group of African-American writers and scholars. This time, University of Pennsylvania historian Mary Frances Berry, Wall Street Journal columnist Jason Riley, and other guests join her for an exchange of ideas about subjects of the moment. Free.
18. "Americans"
National Museum of the American Indian, opening January 18
Native American imagery is every­where, from the Atlanta Braves to Apache helicopters. This new permanent exhibit (free) gathers a trove of artifacts, film clips, and still images to focus attention on how widespread Indian references are in American culture. We asked curator Paul Chaat Smith about a few of the items.
Tomahawk missile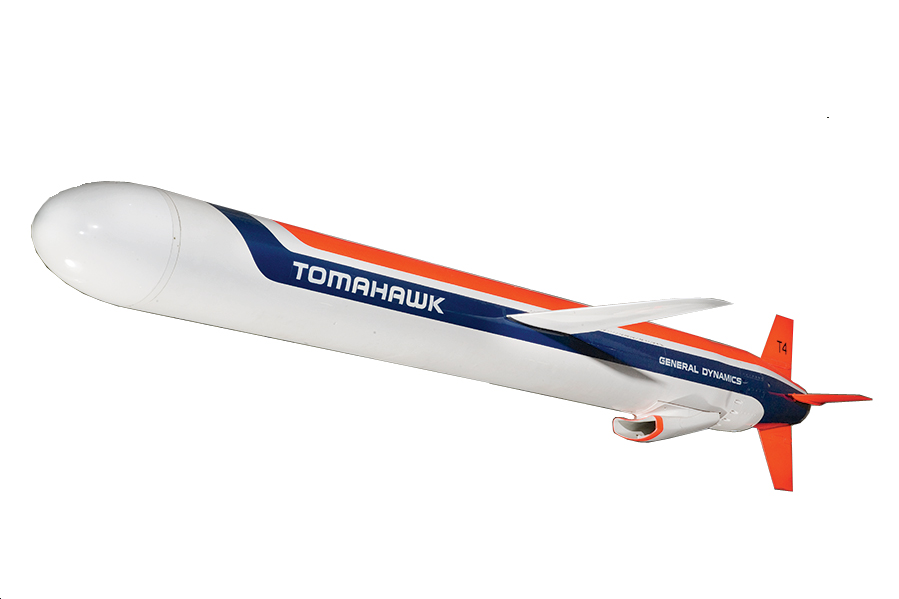 The familiar long-range weapon—used by the US Navy in both of the Iraq wars and other modern conflicts—taps into the reputation of some tribes as fearsome warriors. "Naming weapons systems [with Native American references] becomes a way to say, 'We were enemies, but now we're friends,' " says Smith. "Indians have become the most American thing ever."
Redskins baby blanket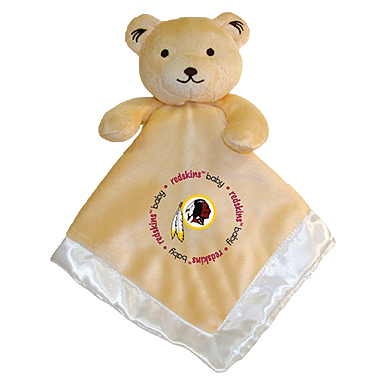 Sports teams offer perhaps the most prominent example of Native American appropriation—including DC's own contentious NFL outfit. "We wanted to focus on the larger phenomenon of mascots beyond the Washington team. The museum has taken a very strong stand that it should change its name. But even if all of those teams changed their names tomorrow, there would still be a huge phenomenon of Indian imagery in American life and conversation. We want that to be the main focus."
Indian Chief motorcycle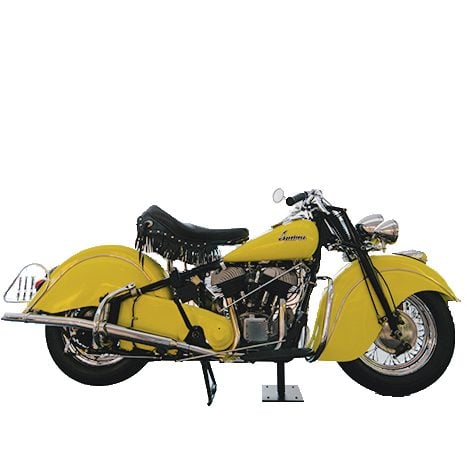 Built in 1948, this gorgeous machine was made by the Indian Motorcycle Company, known for its stylized logo of a Native American face and headdress. (Look closely at the bike's front headlight.) Because most motorcycles were made by overseas companies, this firm "wanted to show they were American. There wasn't a better way to do that than using the Indian name and imagery."
19. The Final Year
Area theaters, opening January 19
Documentary filmmaker Greg Barker's idea was to spend a year capturing how the Obama administration's foreign-policy team operated. That yielded plenty of intriguing material, such as then UN ambassador Samantha Power's struggle to cope after her motorcade accidentally killed a young boy in Cameroon. But the project went in an unexpected direction after Trump won the election. The last third of the finished film captures the raw emotions of Obama's remaining months in office.
20. Banff Mountain Film Festival
National Geographic Museum, January 24–February 3
You don't have to travel to Canada's Banff National Park to take in this annual presentation of new outdoor-focused films, arriving here as part of an international tour. This year's crop includes Into Twin Galaxies, about kayakers who tackle Greenland's most remote river, and Loved by All: The Story of Apa Sherpa, about a Nepalese mountaineer who has topped Everest a whopping 21 times. Pack your Dramamine. $26.
21. Destroyer
Black Cat, January 28
In October, Dan Bejar released Ken, the 12th al­bum of literate pop music he has recorded under the Destroyer moniker. It's a typically eccentric collection—Bejar has said the album is inspired by late-Thatcherite Britain—but the songs are as accessible as they are cerebral. The New Order–ish first single, "Tinseltown Swimming in Blood," is sure to be a live highlight. $20.
22. "Outliers and American Vanguard Art"
National Gallery of Art, January 28–May 13
The National Gallery's description of the show is off-putting—anyone curious about "historicizing the shifting identity and role of this distinctly American version of modernism's 'other' "?—but don't be daunted. The exhibit features some 300 works that illustrate connections between notable outsider artists such as Horace Pippin and Janet Sobel and their more establishment contemporaries. Free.
This article appears in the January 2018 issue of Washingtonian.