Where can you ski and snowboard during Washington's brief winter? Here's where to make the most of it.
Canaan Valley
Distance from DC: 179 miles
Canaan Valley, West Virginia, is home to two no-frills downhill resorts—Canaan Valley and Timberline. Neither has high-speed lifts, and most of the lodging requires a short drive or shuttle ride to the slopes. Yet both are havens for skiers who simply want to swoosh down a mountain in a beautiful setting. They also have miles of cross-country trails, and adjacent White Grass Ski Touring Center features another 15-plus miles of cross-country on natural snow. Canaan Valley Resort & Conference Center, 230 Main Lodge Rd., Davis, W. Va.; 800-622-4121. Timberline, 254 Four Seasons Dr., Davis, W. Va.; 800-766-9464. White Grass, 643 Weiss Knob Ski Rd., Davis, W. Va.; 304-866-4114.
Distance from DC: 79 miles
If you want to have fun in the snow but don't care to ski or board, Liberty is the place to try snow-tubing. Ever gone tubing on a river? Snow-tubing is faster and more plain, stupid fun. Even an experienced skier (you can ski Liberty) will love it. Liberty has up to 15 individual tubing lanes plus an area for children ages two through four. Embankments of snow on each side of the lanes keep tubers from crashing into one another. You can sit upright on the inner tube—which has a plastic shell on the bottom—or go belly-down and head-first. For a wild ride, ask an attendant to give you a spin first. 78 Country Club Trail, Carroll Valley, Pa.; 717-642-8282.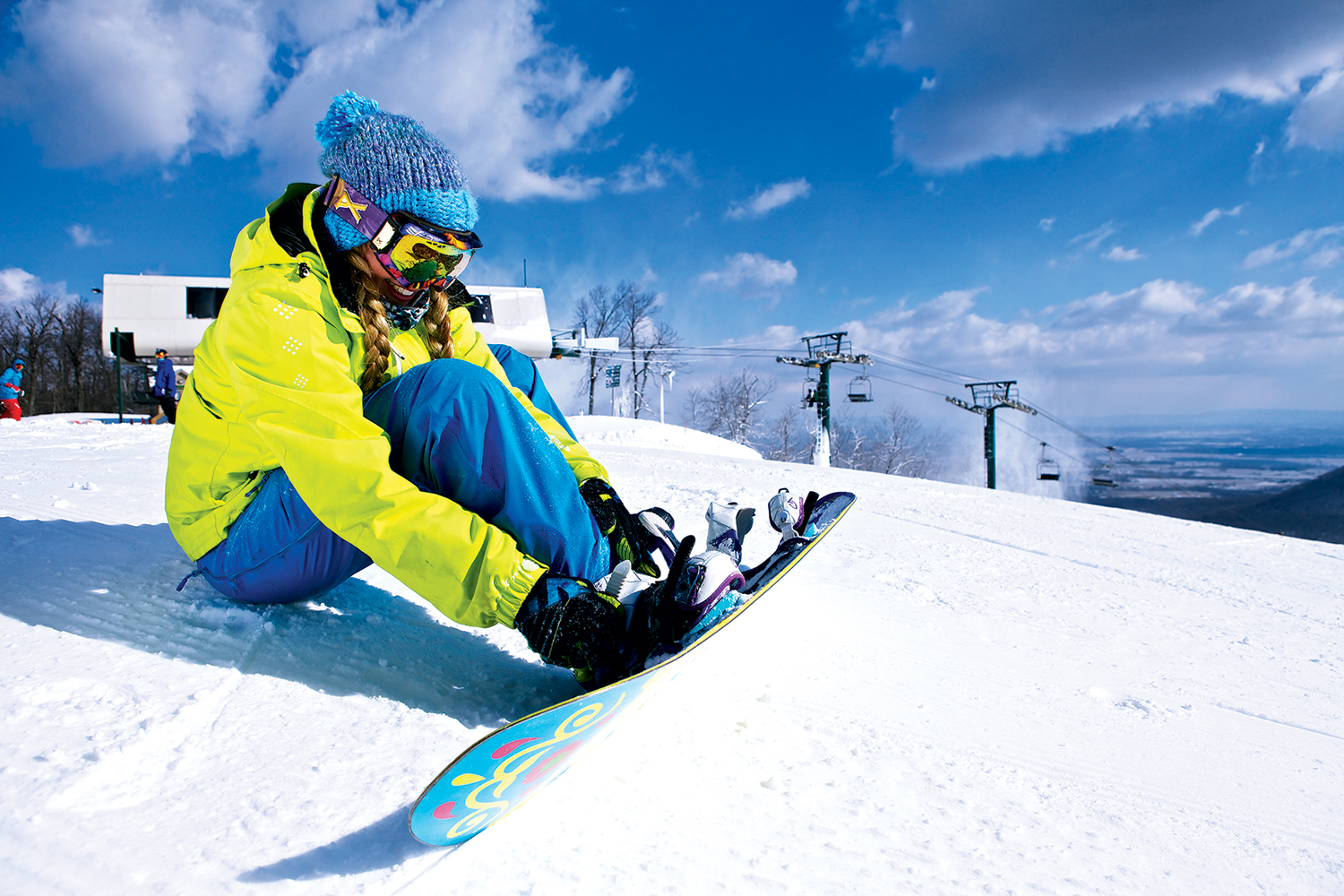 Distance from DC: 194 miles
Sometimes skiing is about skiing. And sometimes skiing is about hanging with friends after skiing. Seven Springs has bars and nightclubs with live music on weekends, a bowling alley, a roller-skating rink, an indoor pool, hot tubs, and indoor mini-golf. For parents who need time away from the kids, there's babysitting. A 414-room hotel and a variety of condos and cottages accommodate groups of any size. While it has 33 slopes and trails, seven terrain parks, and an Olympic-size super half-pipe, all the non-slope activities—including sleigh rides and sporting clays—mean fun for non-skiers, too. 777 Waterwheel Dr., Seven Springs, Pa.; 800-452-2223.
Distance from DC: 228 miles
Snowshoe is the Mid-Atlantic's largest and best resort, with 57 trails, high-speed lifts, and a topside village with restaurants, shops, and slope-side condos. Although it's the longest drive, it's closer than Utah—and approximates the kind of experience you'd find out west. The list of activities—snow-tubing, snowshoeing, snowmobiling—makes this feel like a true vacation. There's also a spa, an indoor pool, and an indoor adventure center with a bungee trampoline. The back of the mountain has two long expert runs (a 1,500-foot vertical drop) for serious skiers. 10 Snowshoe Dr., Snowshoe, W. Va.; 877-441-4386.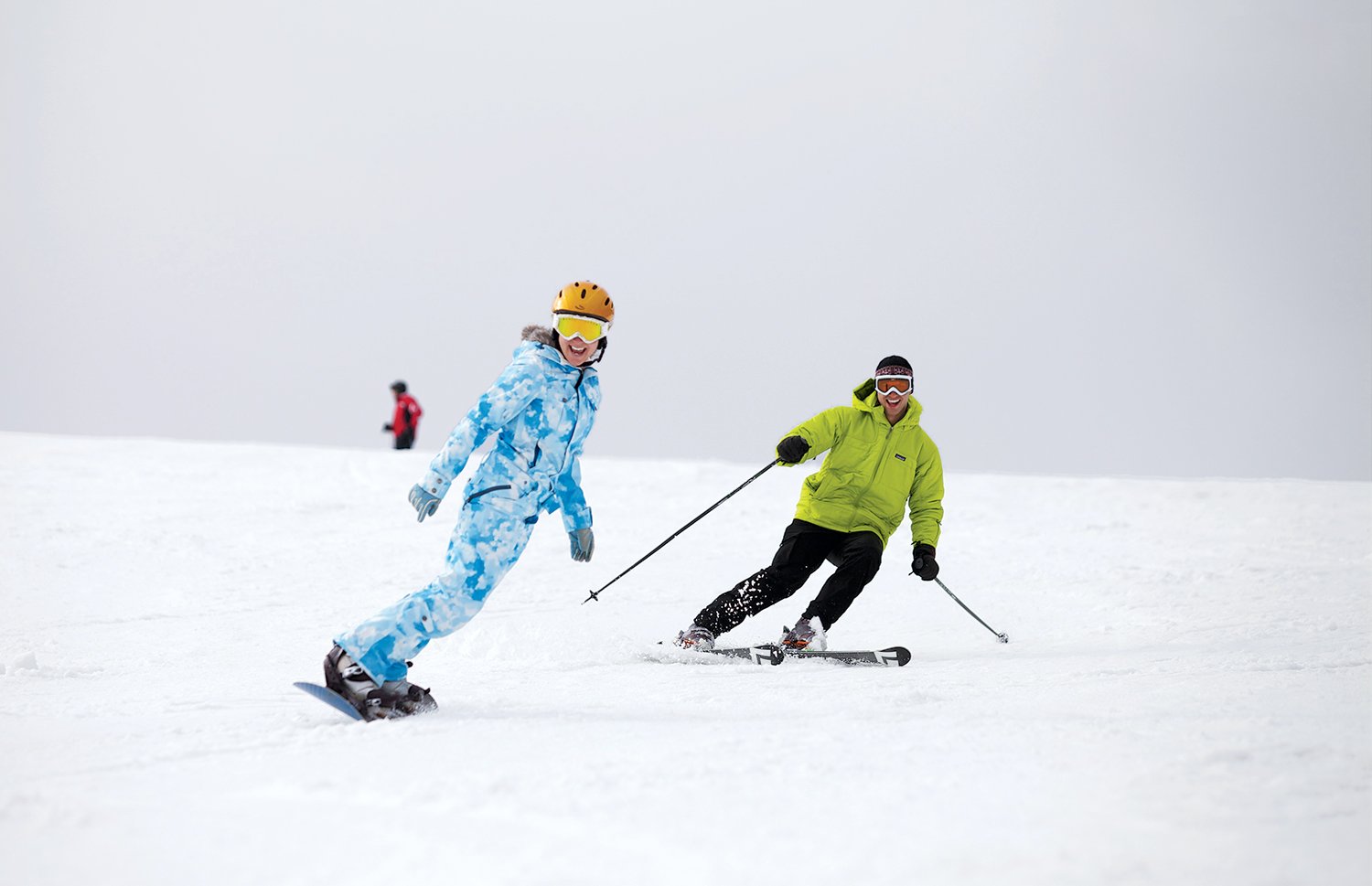 Distance from DC: 91 miles
While Liberty may be closer to DC, Whitetail has more of a big-mountain feel. The vertical drop is some 300 feet higher, at 935 feet. A high-speed lift zooms intermediate skiers to the top in minutes; the expert terrain has a dedicated lift. Easier terrain, including the learning area, is also given its own section of the mountain, so all levels of skiers and boarders can have fun at their own pace. 13805 Blairs Valley Rd., Mercersburg, Pa.; 717-328-9400.
Distance from DC: 180 miles
A choice of shallow slopes at family-friendly Wisp makes it ideal for first-time skiers and boarders. As with most beginner programs, Wisp's package includes a lift ticket, rentals, and a group lesson. Wisp is unique in that its learning area, Bunny Hill, has three Magic Carpet conveyor lifts; each goes up one-third of the hill, with each part of the hill a little steeper. After the lesson, newbies can choose how high to go, with no worry about boarding a chairlift. Two smaller Magic Carpets are for younger kids. 296 Marsh Hill Rd., McHenry, Md.; 301-859-3159.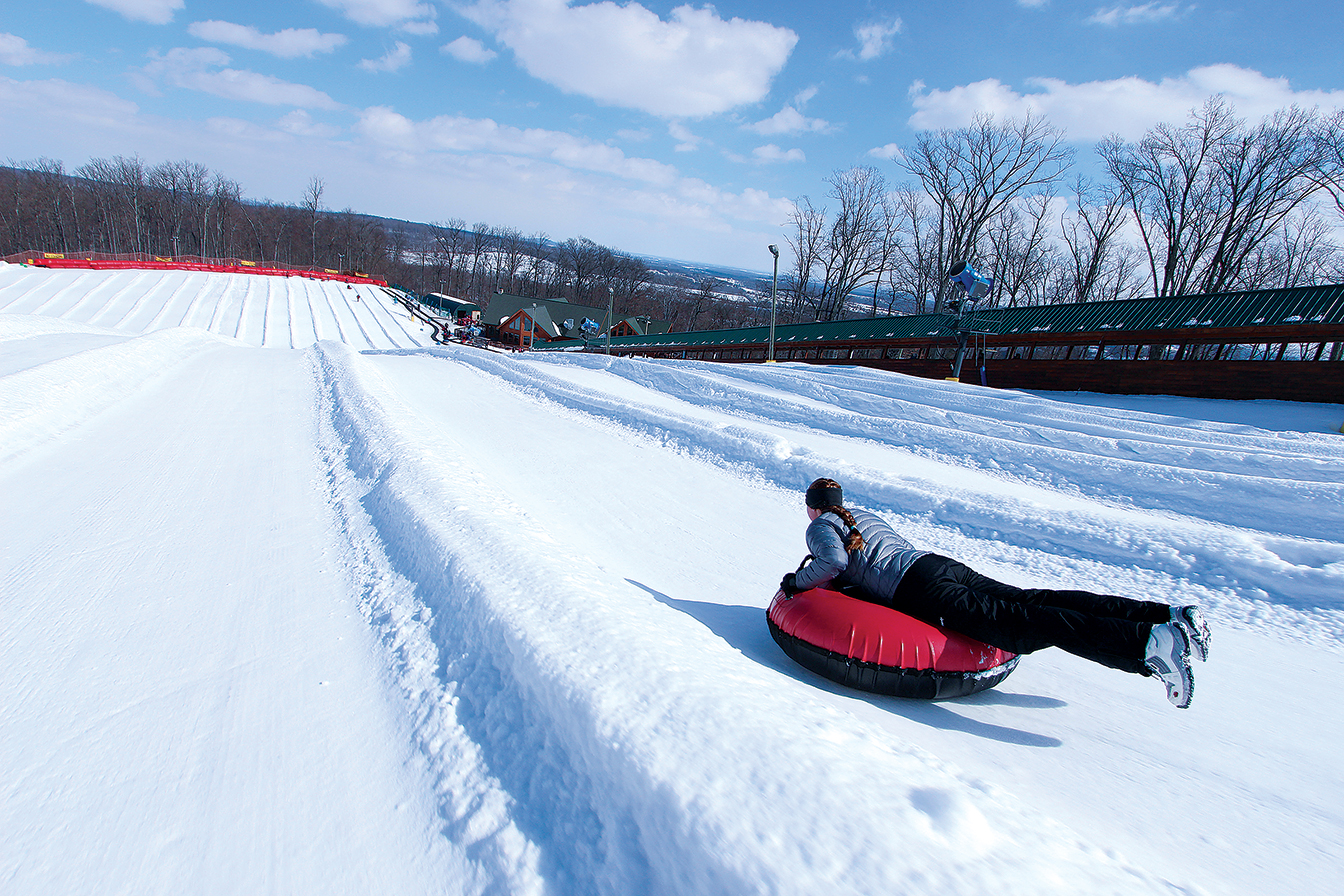 Distances are measured from the Washington Monument.
This article appears in the January 2018 issue of Washingtonian.