When Cassandra Daney tagged along with her roommate on a trip to her hometown one weekend, she wasn't sure what to expect. The two Virginia Tech undergrads went out to a local party, accompanied by Cassandra's roommate's boyfriend. Cassandra, who goes by Cass, didn't know a soul except for her roommate and her roommate's boyfriend, but she immediately noticed Tyler Lloyd from across the room. "I literally said to myself, 'Oh my gosh, he's so cute!'" she recalls. Immediately, she asked her roommate's boyfriend whether he knew him.
Follow B&G on Instagram | Like B&G on Facebook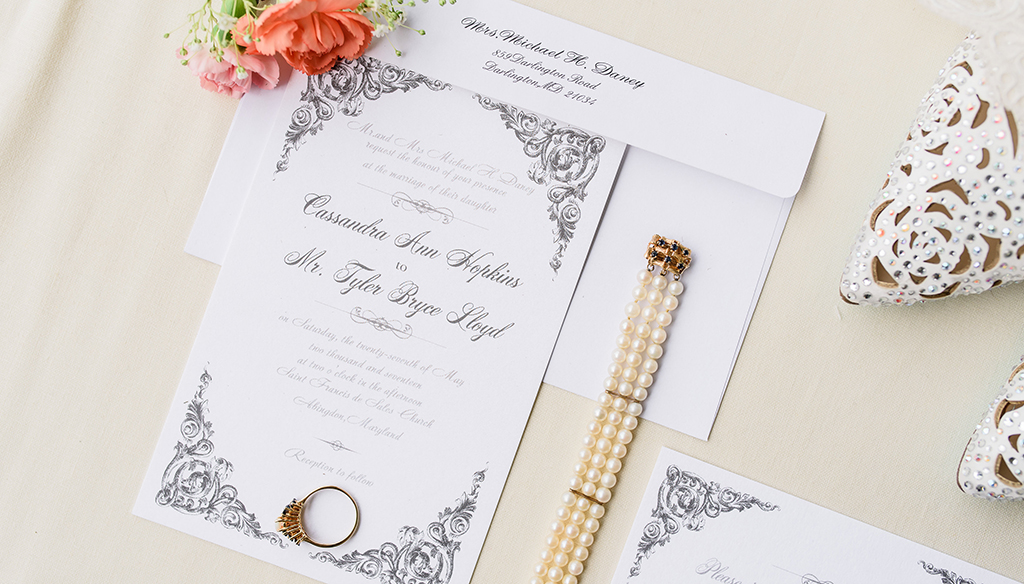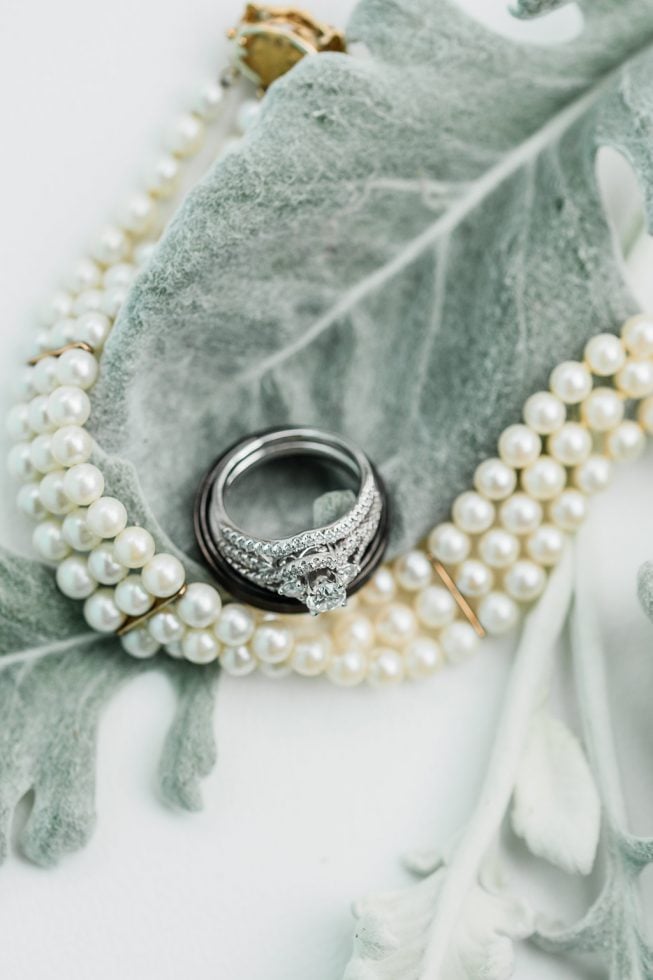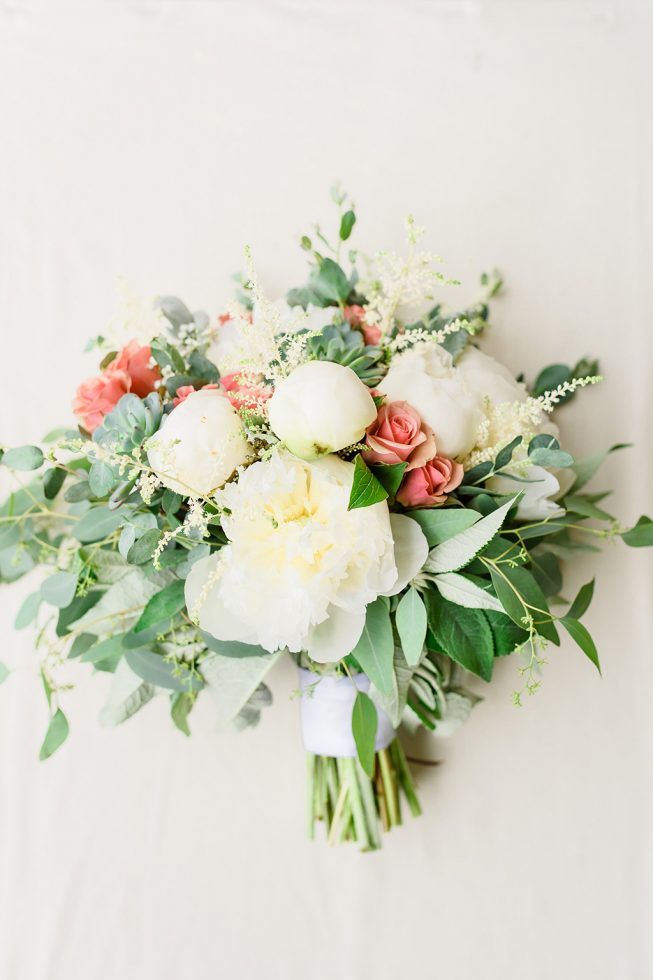 After seeing Cass talk to him, Tyler also approached Cass's roommate's boyfriend and grilled him about the new girl: he didn't recognize her as being from around town. Tyler knew he had to know more about her, so he boldly went up and introduced himself. They hit it off and ended up exchanging numbers.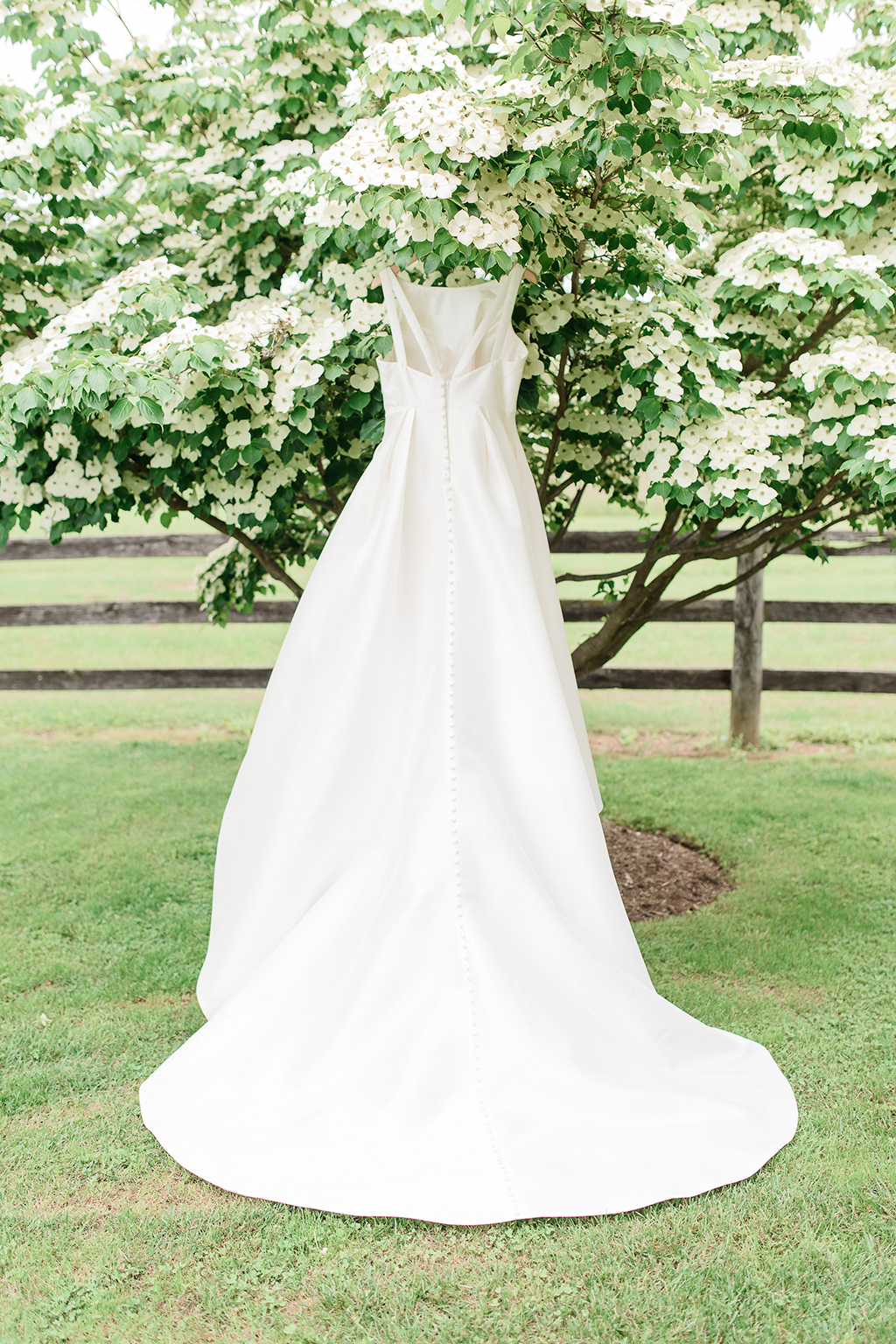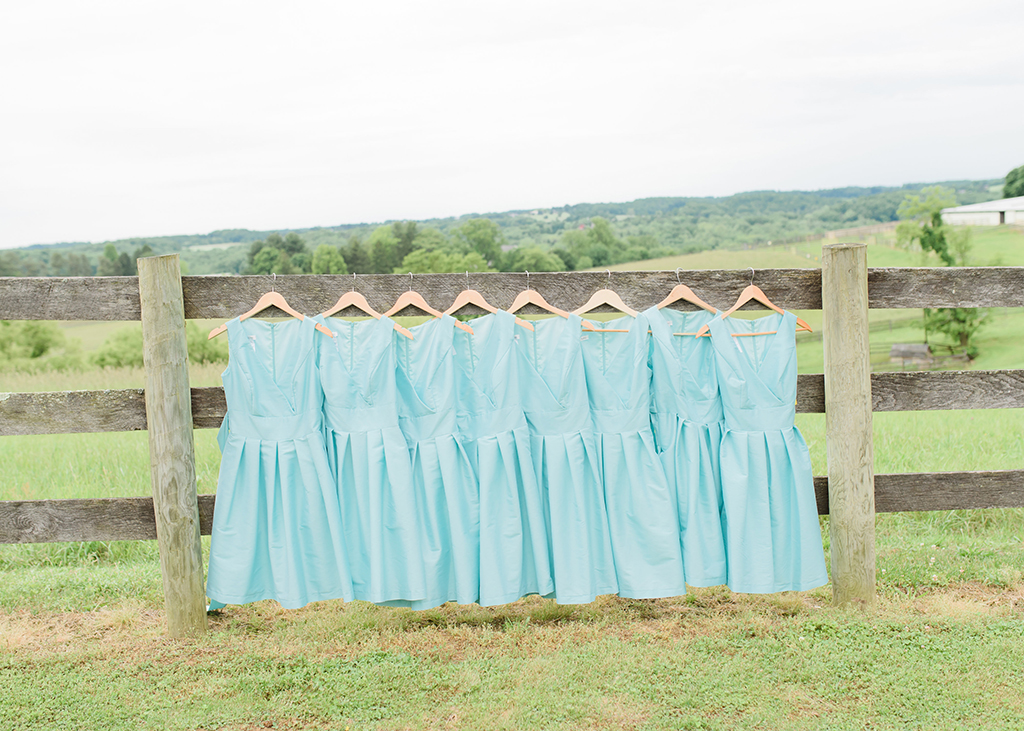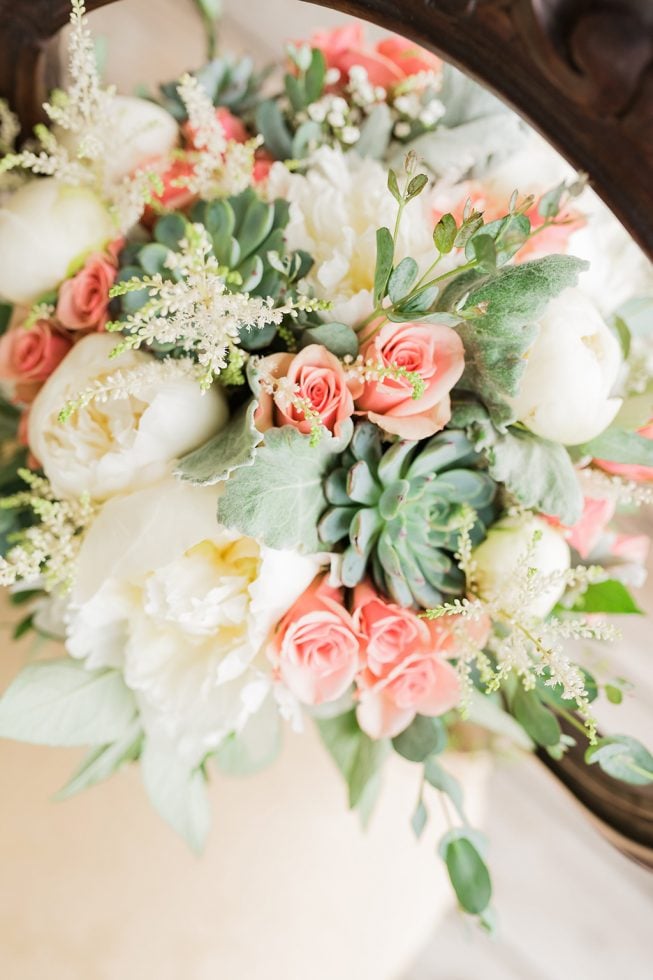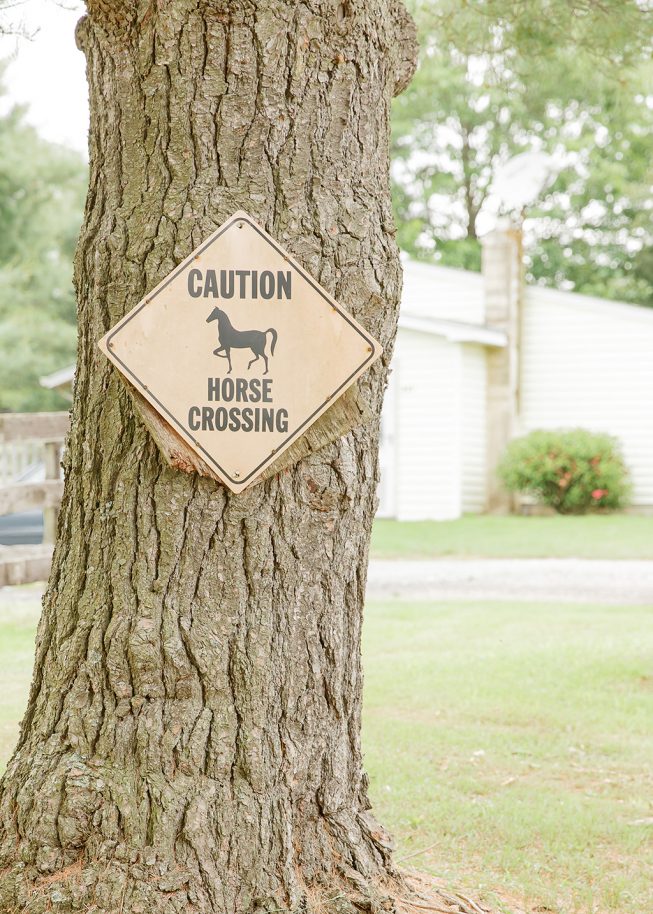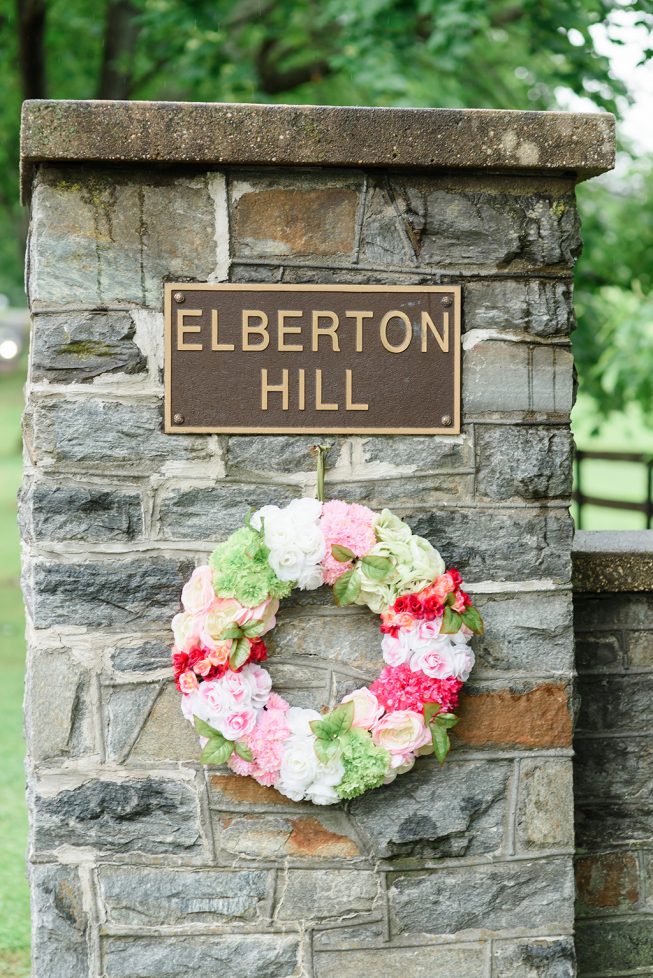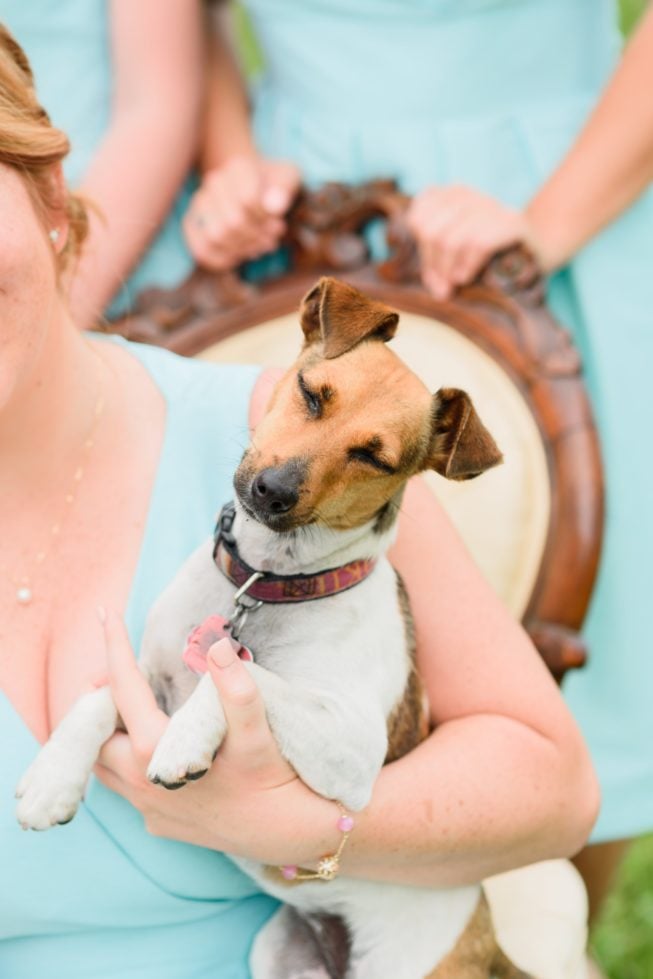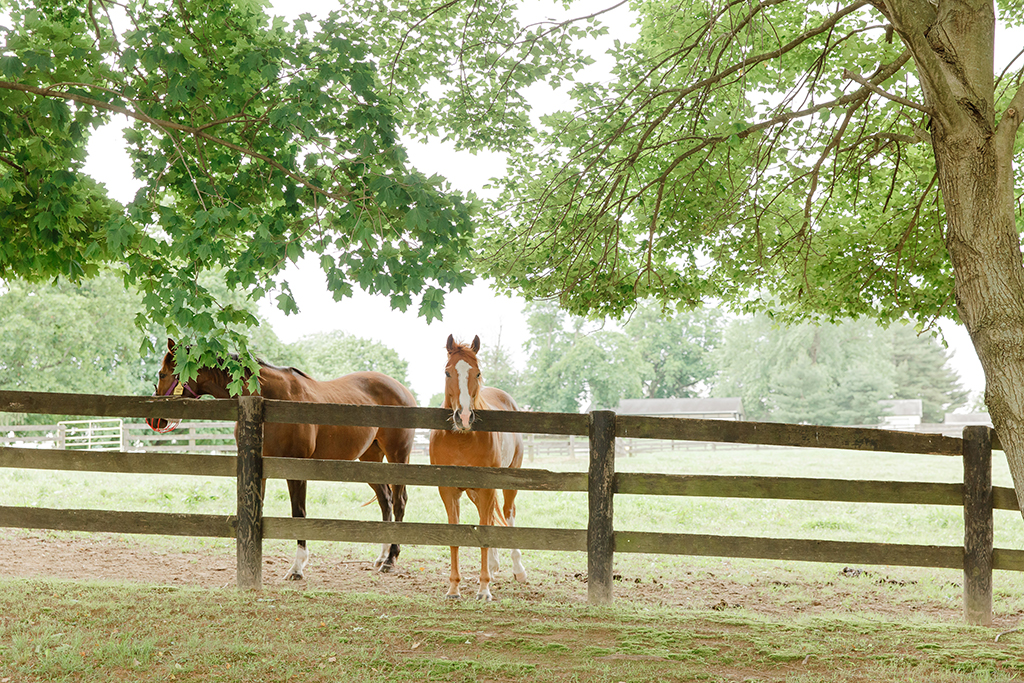 After meeting at the party, Cass and Tyler continued to talk nearly everyday, so it was natural that, after a few weeks Tyler suggested he come down to Virginia Tech to visit her. Cass was nervous, but agreed (although when he arrived, she made her sorority 'little' tag along for the day). When they decided to take a hike up the Cascades Trail to a local waterfall, Cass knew she was as smitten as the night they'd met. Tyler was totally charming.
For the rest of his visit, she showed him all of her favorite places in Blacksburg. Tyler knew he had to come back for another visit—and he did, almost every weekend until Cass graduated the following year.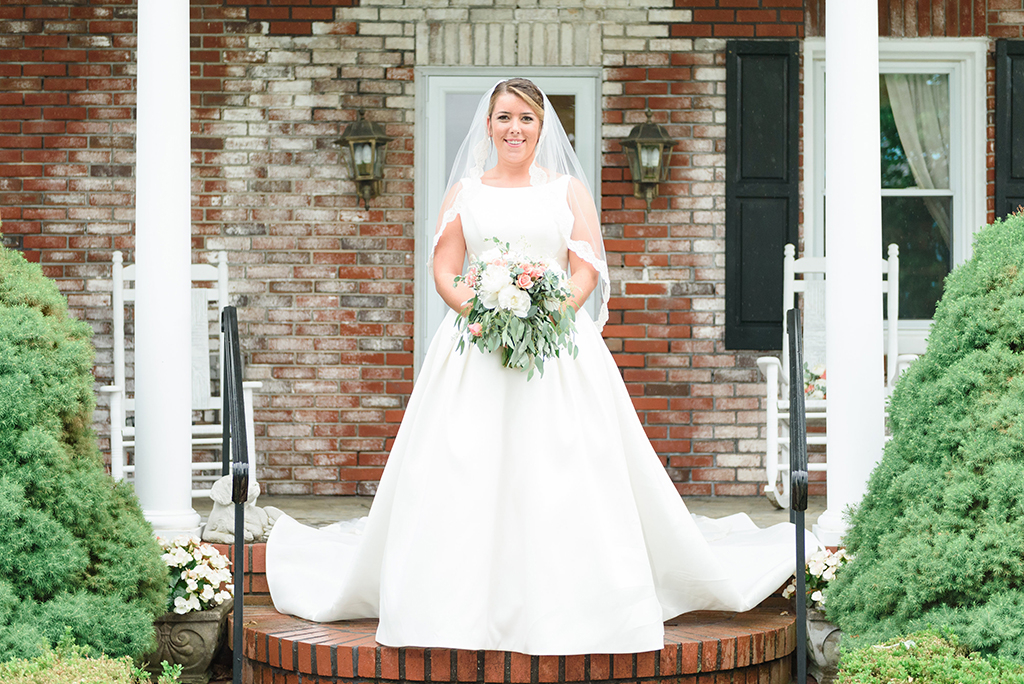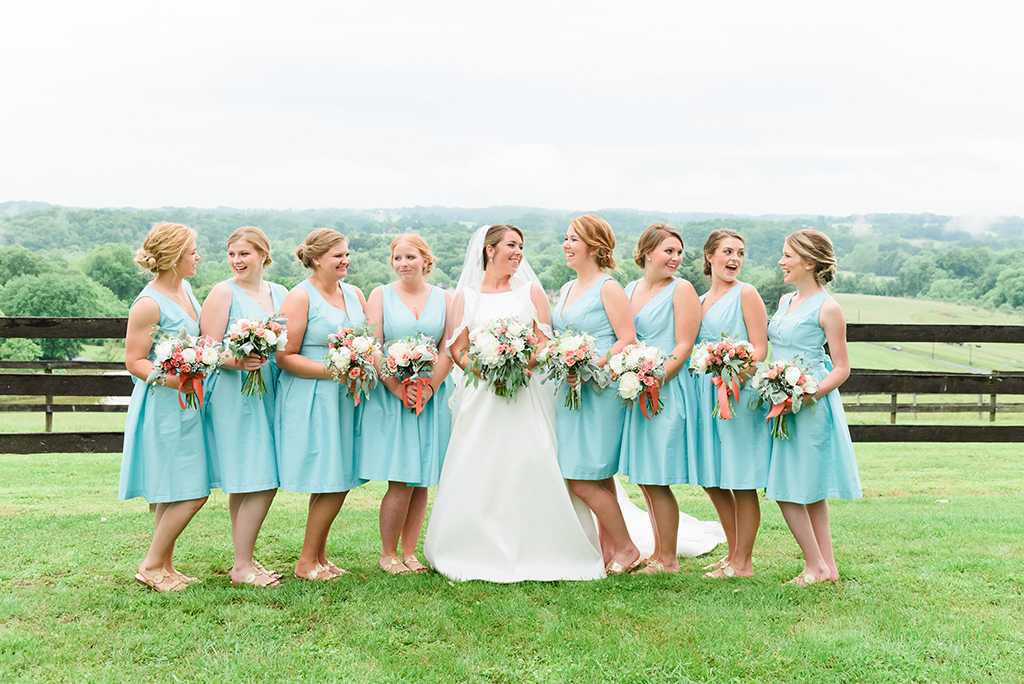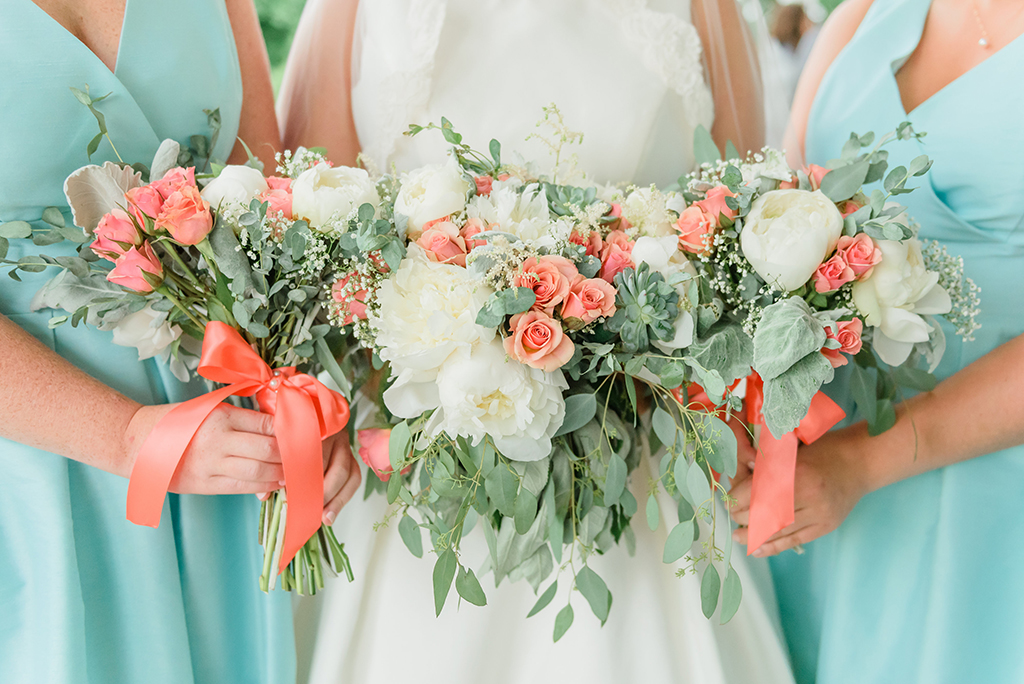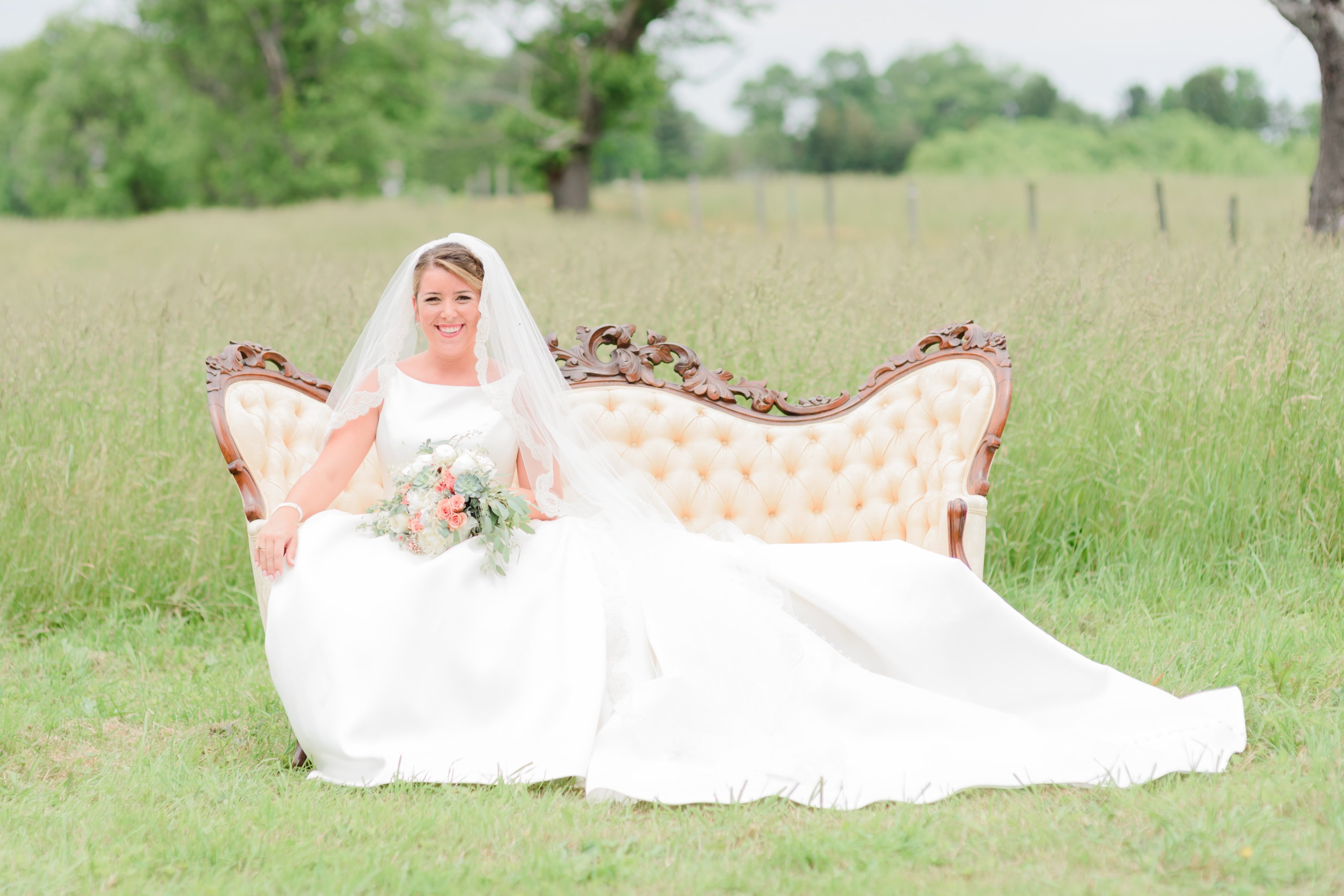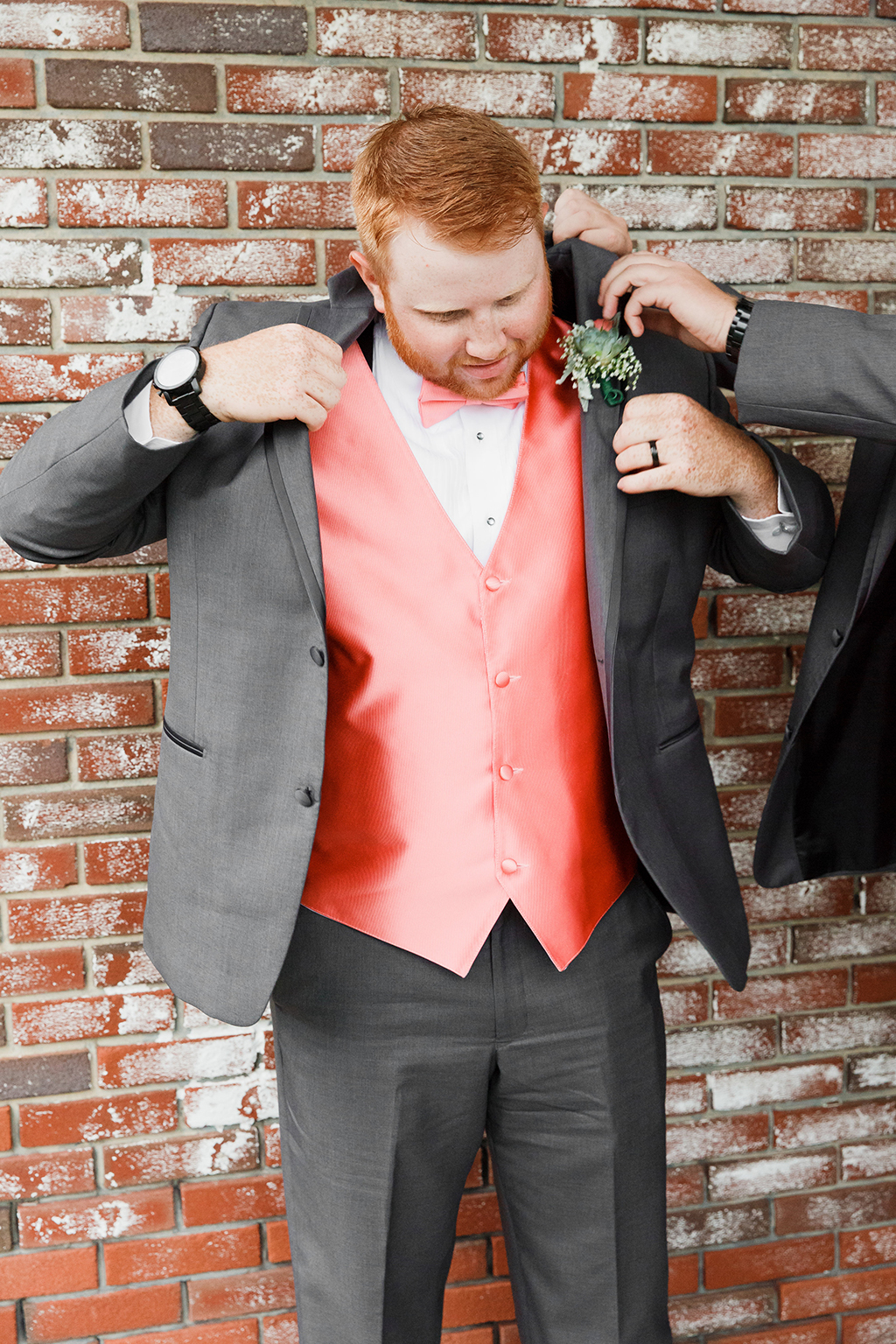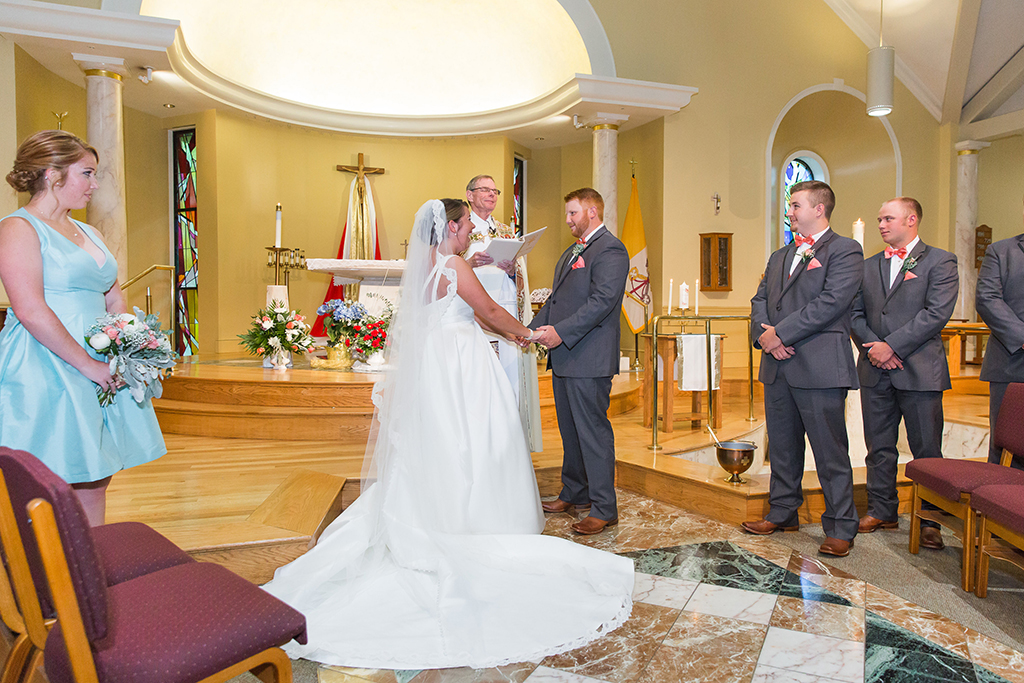 With their history at Virginia Tech, it makes sense that the university holds a special significance for the couple. Even so, when Tyler asked Cass to marry him during a trip down to visit her alma mater, she thought he was joking. They were in town visiting Cass's sister, who also attended Virginia Tech, and planning on catching a spring football game. It was Sunday, a little before they were planning to start the drive home, and the couple was cozied up on the couch watching a movie and playing with their dogs.
When Tyler proposed, Cass laughed, and casually responded 'of course,' thinking that he was playing around (the couple often talked of one day marrying). Then Tyler said, "No, I am being serious… Will you marry me?" Cass jumped up and screamed before saying yes. She was bursting to tell her sister, but they had to wait until the next day, when Tyler took her to pick out her perfect ring.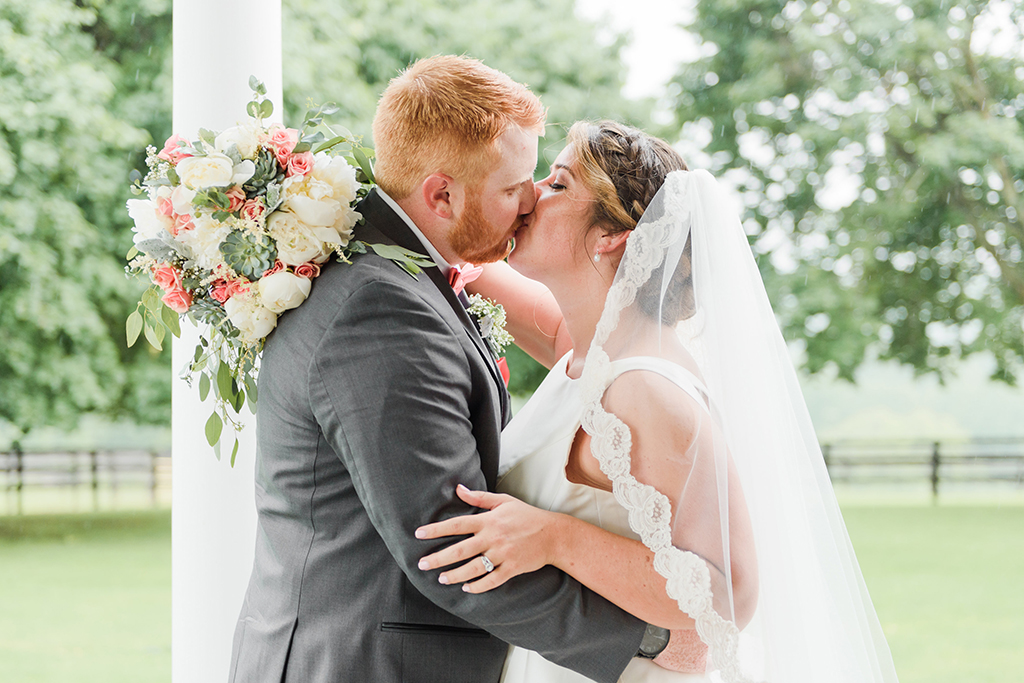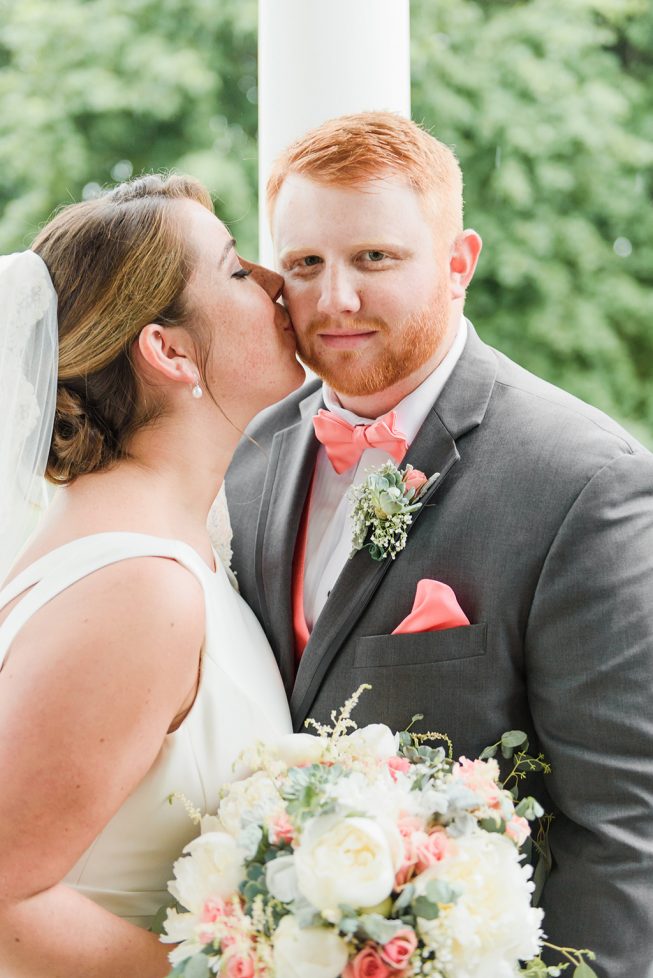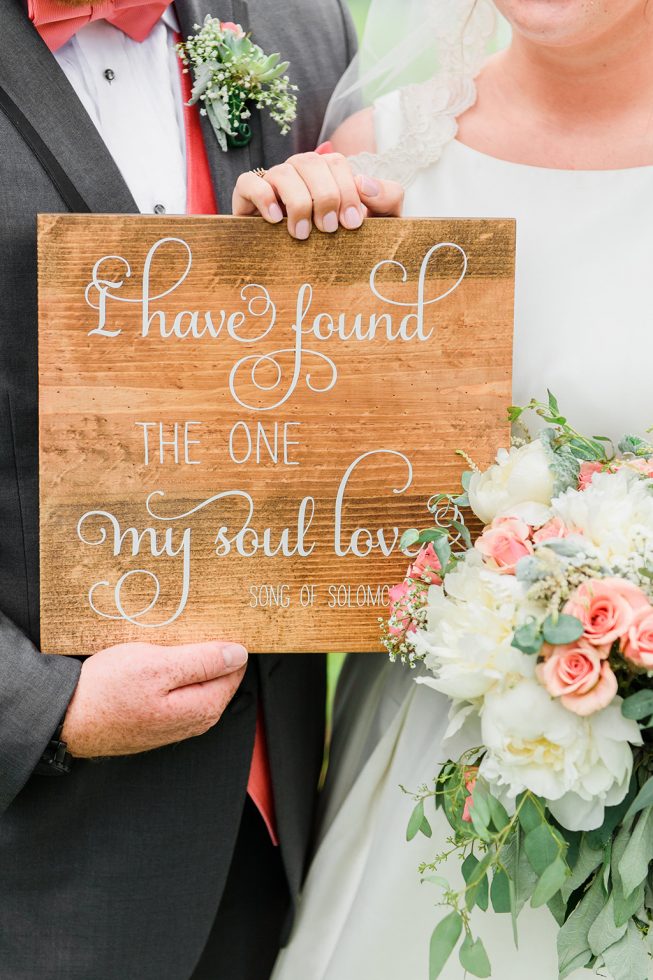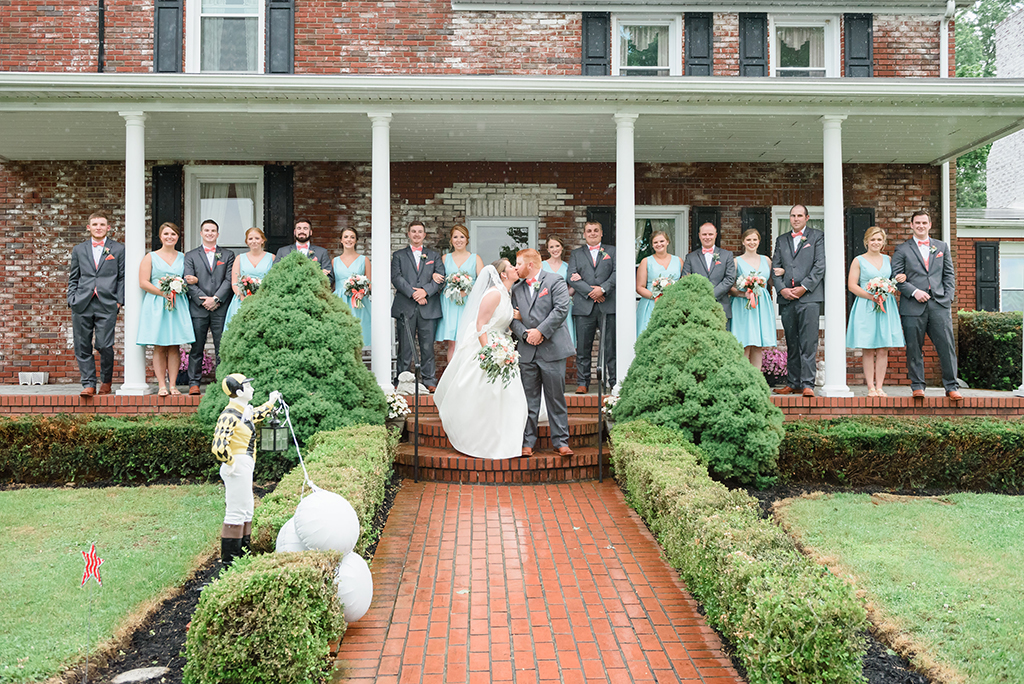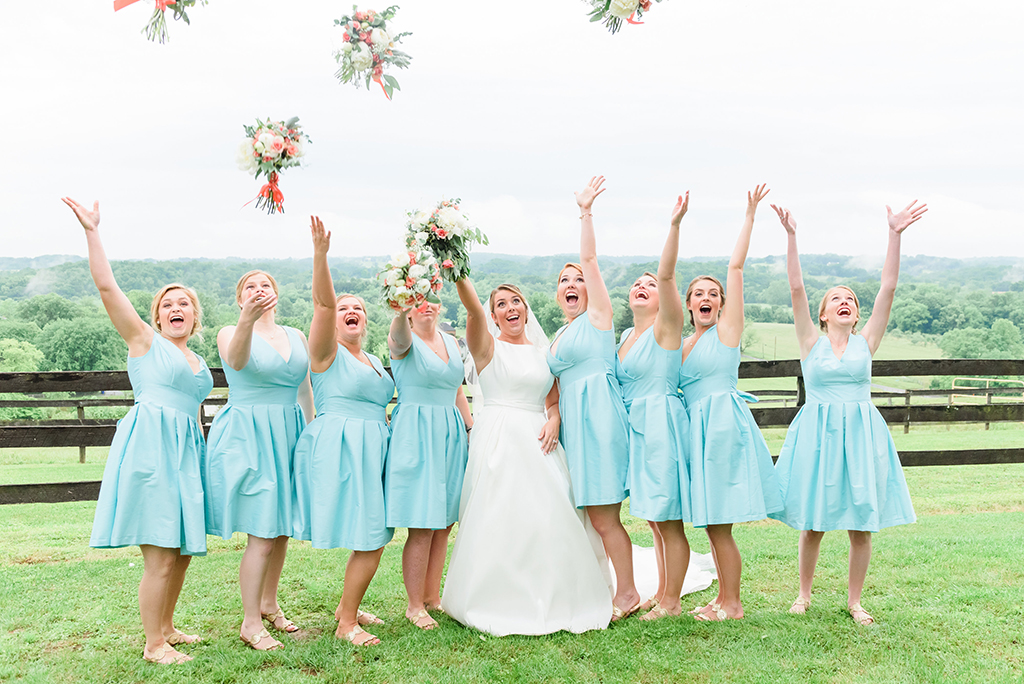 Tyler and Cass set their wedding date for the Spring of 2017, marrying on a horse farm on a rainy day in May. Bridesmaids wore preppy turquoise-blue fit-and-flare dresses, and Cass wore a full dress with a traditional cathedral-length veil.
The morning was beautiful, but as soon as the ceremony began, so did the rain. Fortunately, the rain quickly cleared up, and guests were able to enjoy a beautiful evening of dancing and celebrating on the farm.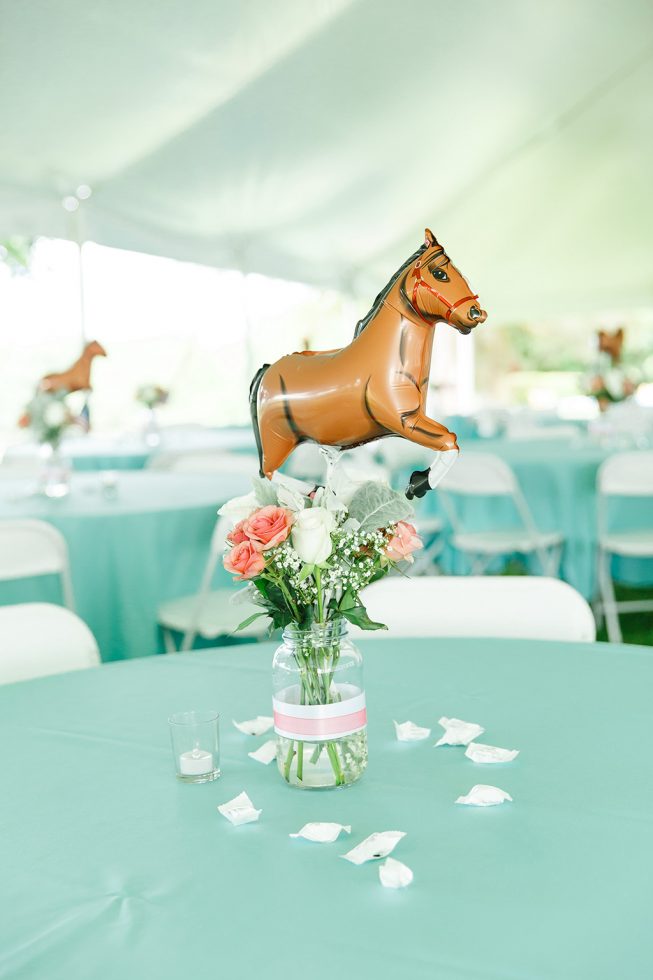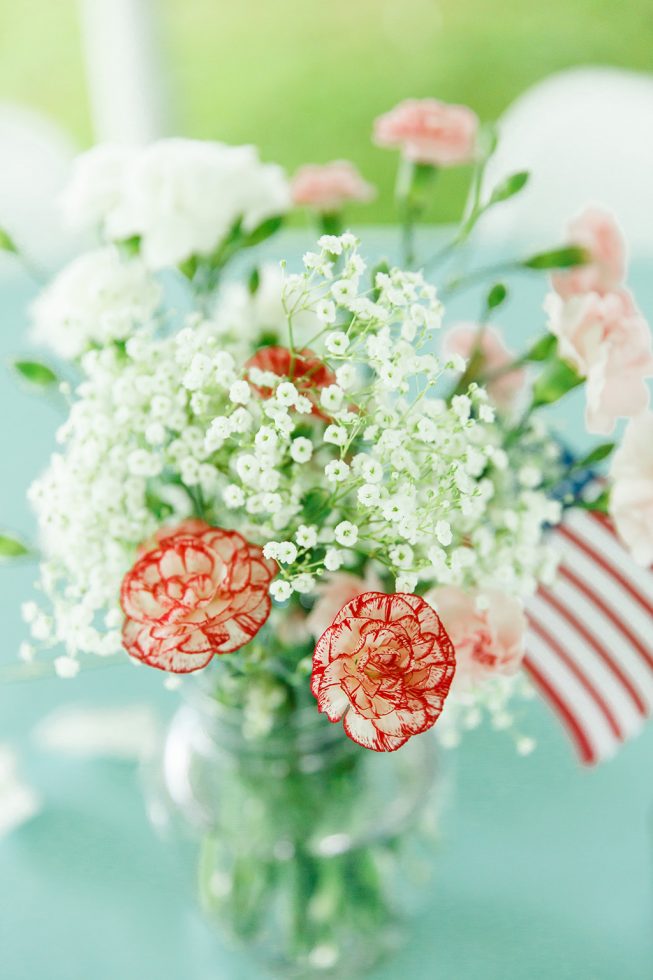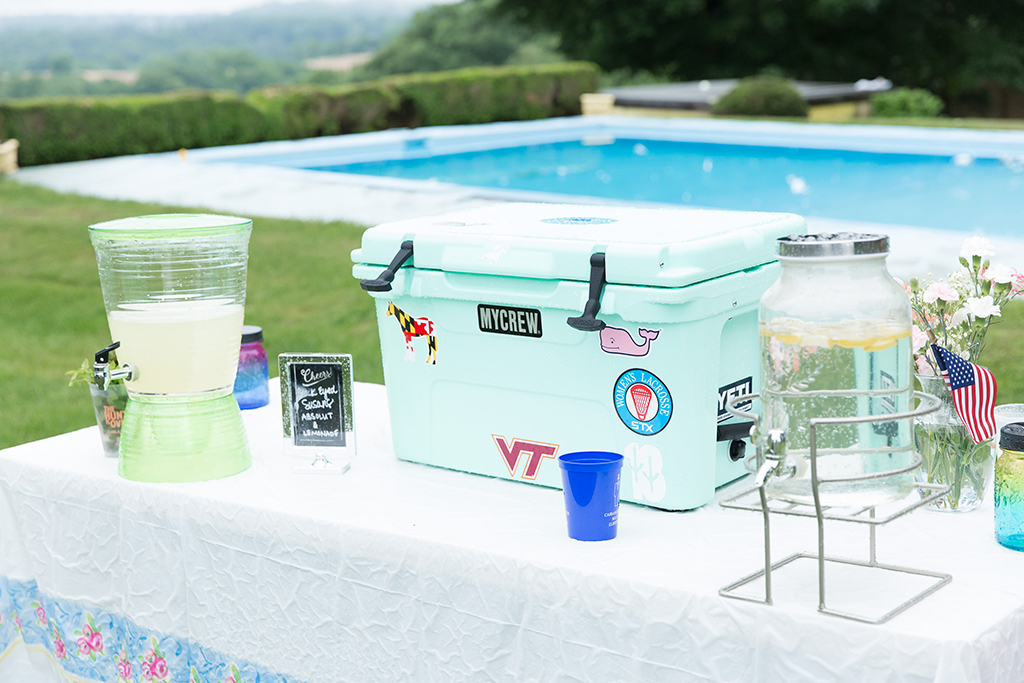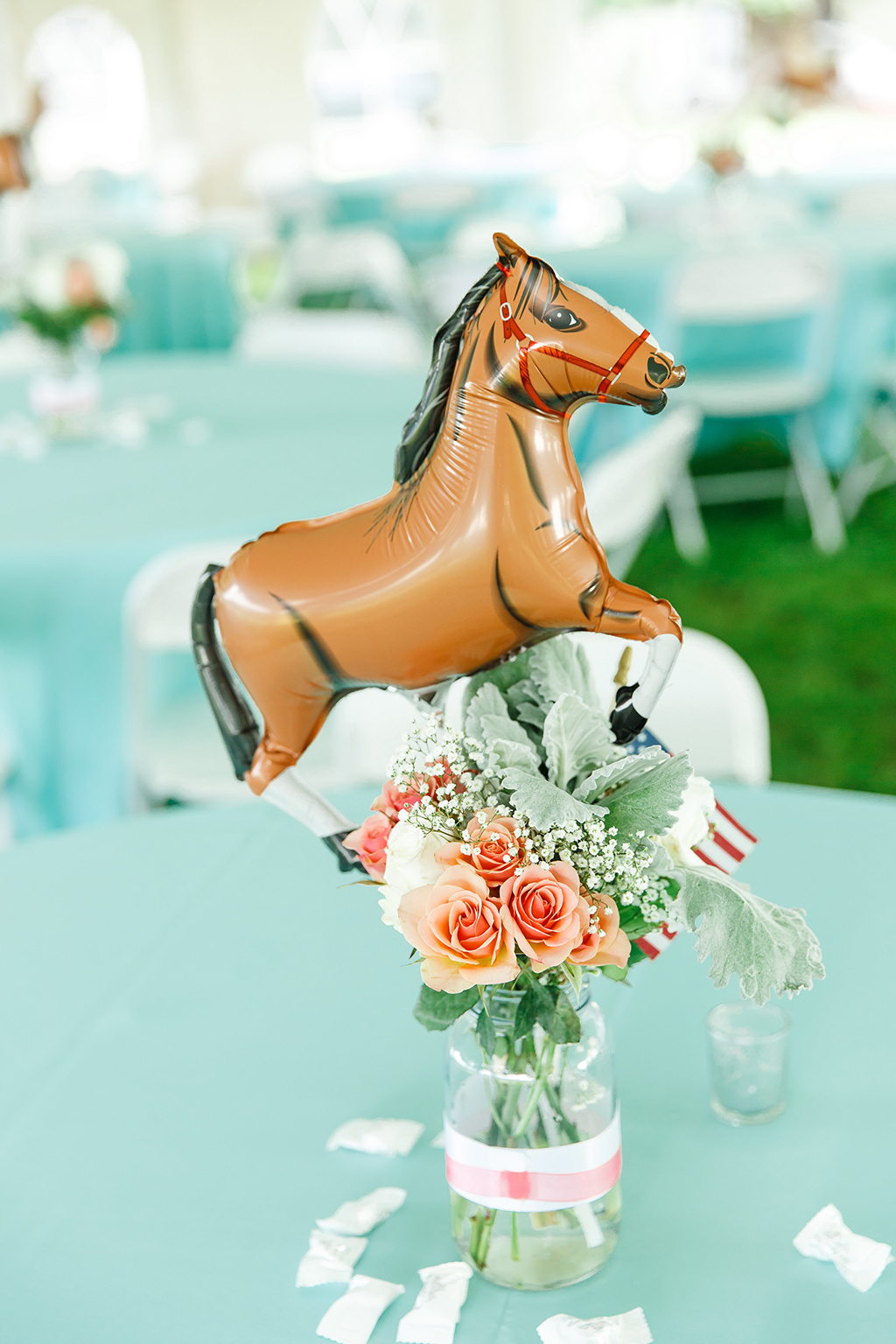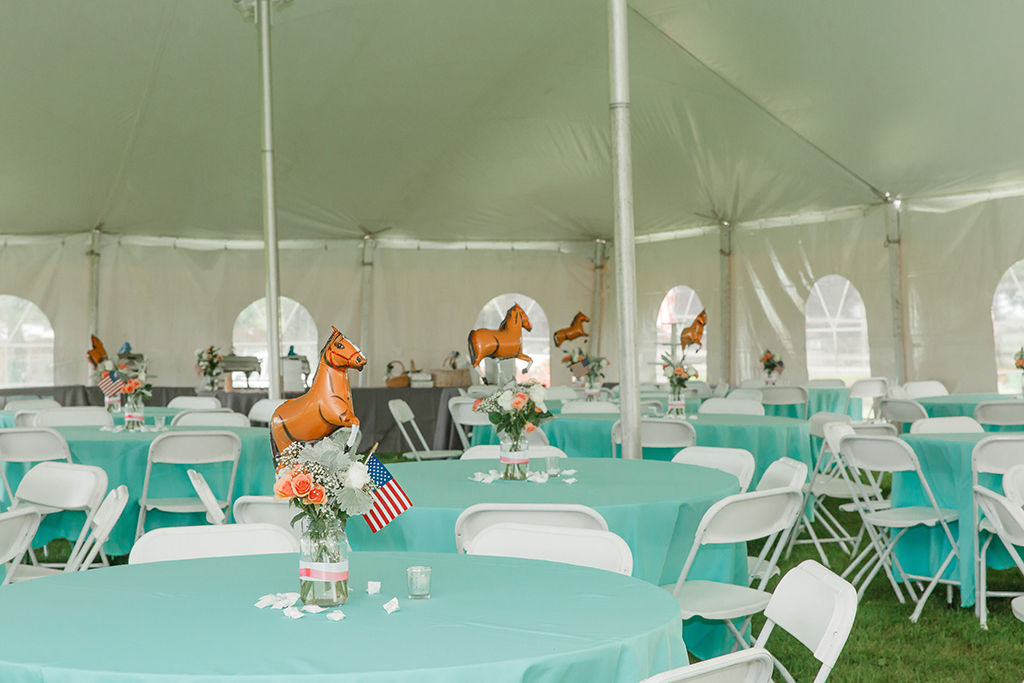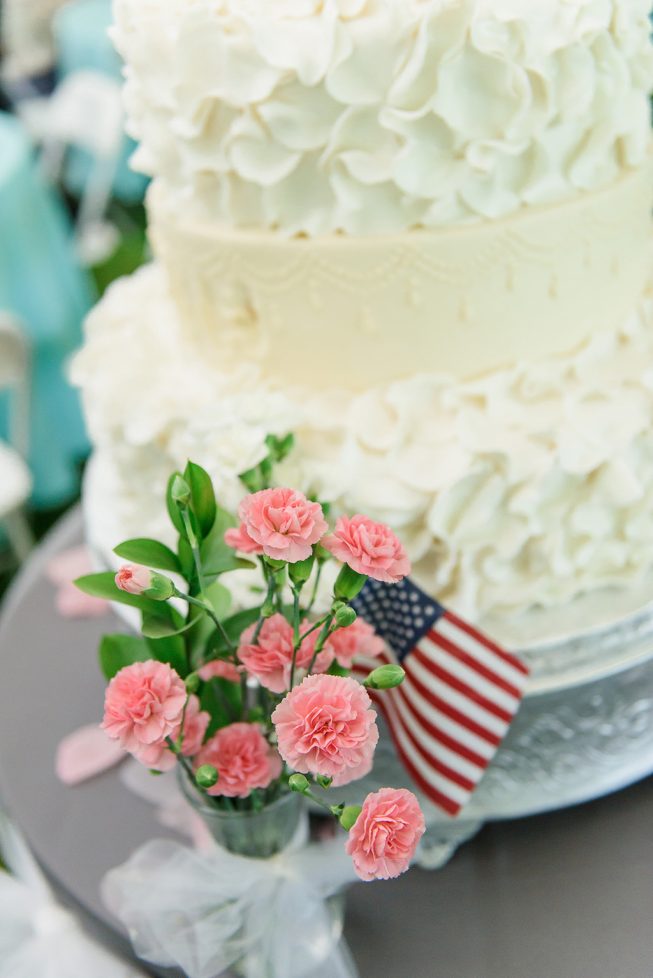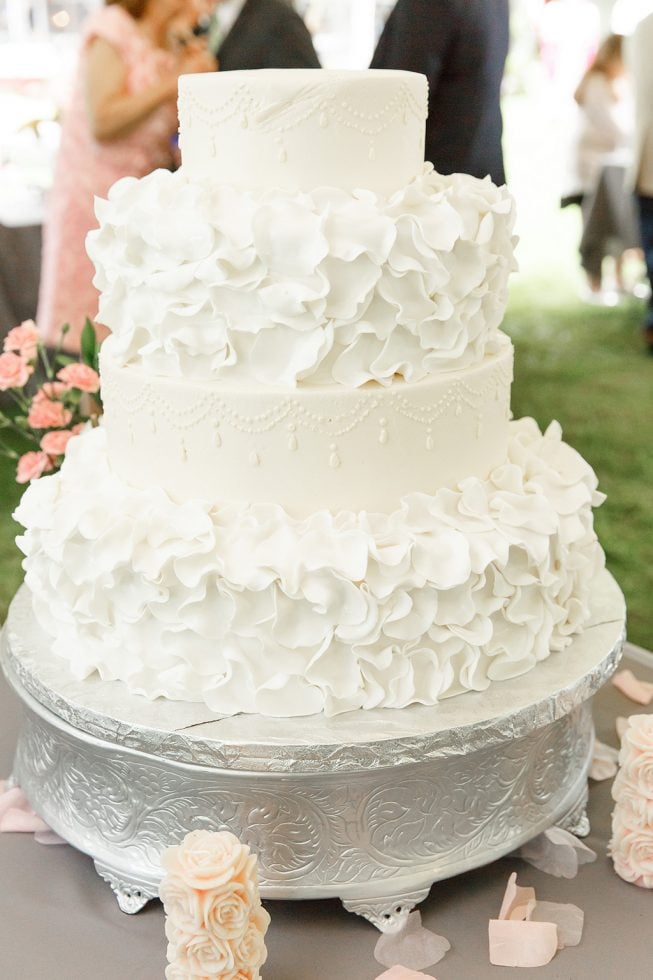 Hors d'oeuvres included Maryland favorites like crab cake balls, shrimp toast, and cucumber sandwiches, and dinner featured chicken piccata, crabby mac and cheese, and heirloom tomatoes with squash. The Maryland-themed wedding also featured a signature cocktail, "the Black-Eyed Susan," named for the Maryland state flower. Other details nodded to an equestrian theme, such as the pony-shaped balloons. Miniature American flags adorning each table, for a subtle red-white-and-blue(ish) palette.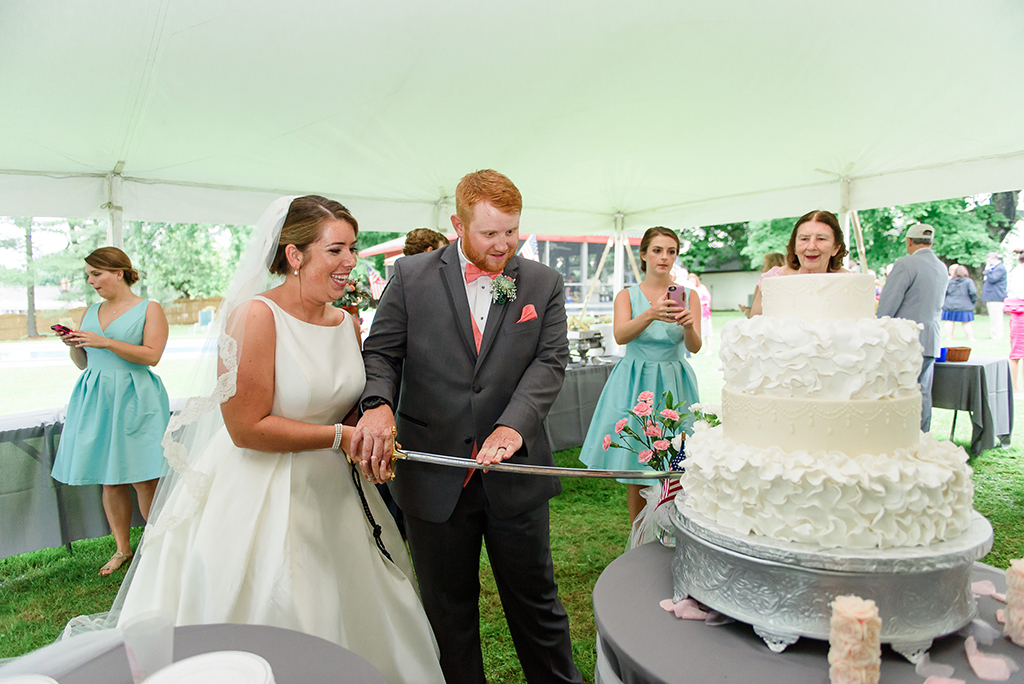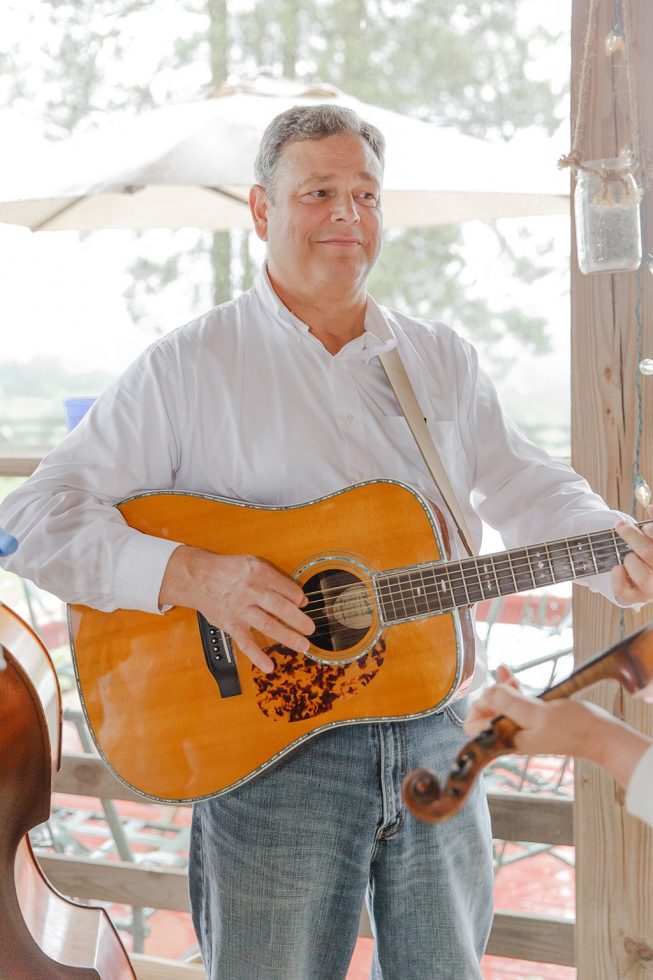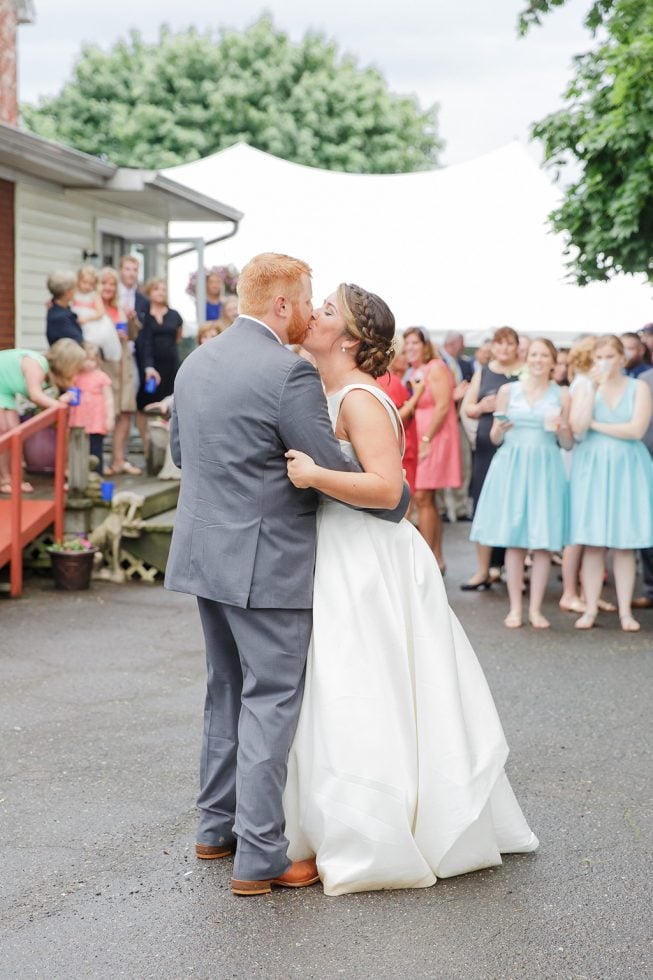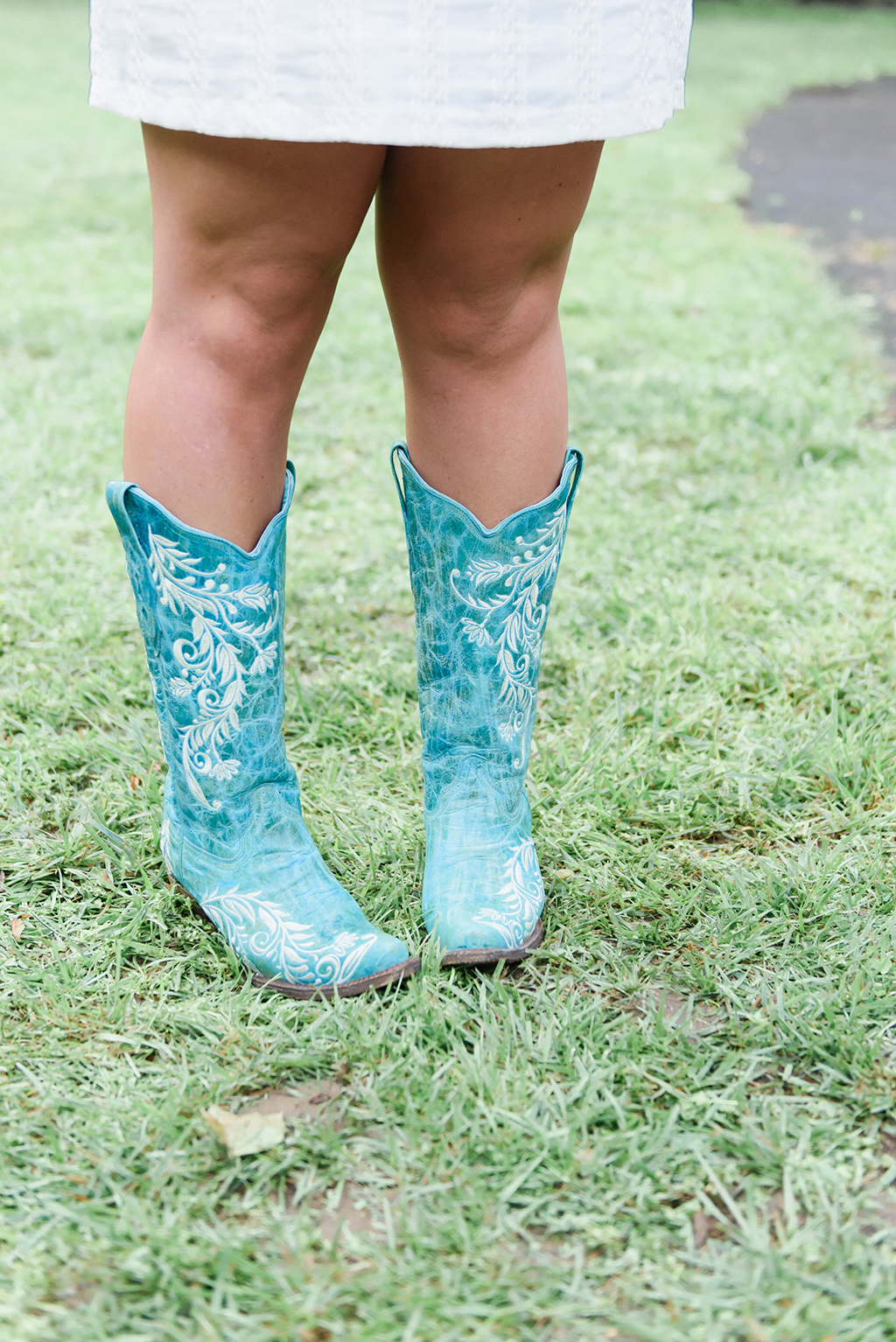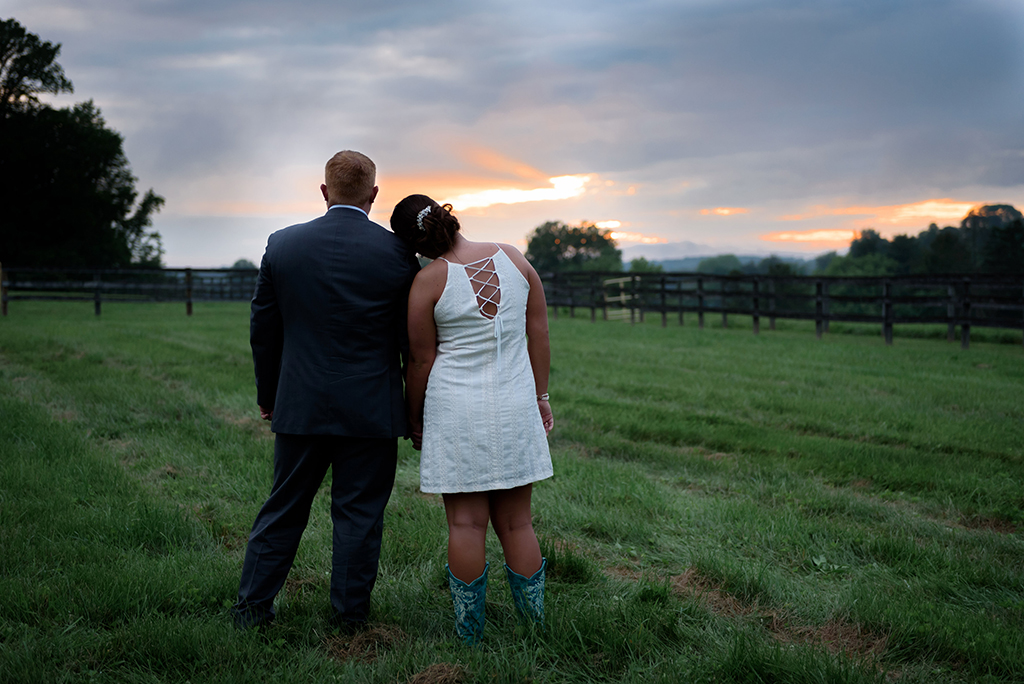 At the end of the night the dancing ramped up. Cocktail hour had kicked off with the George Mayo Bluegrass Band, and then the dance party started when Walk-Ins Welcome's set began. The end of the evening also included Tyler's favorite detail of the wedding: cutting the cake with Cass's great-grandfather's sword (he was a Colonel in the Marine Corps).
For Tyler and Cass's honeymoon, they headed to Montego Bay, Jamaica.
DETAILS:
Venue:
Elberton Hill Farm
in Darlington, MD | Event Coordinator: Bride's Mother, Amy Hopkins Daney | Florist:
Flowers by Dene
| Caterers:
Blue Marlin Catering
, Rising Sun Maryland | Invitations:
Vistaprint
| Cake:
Desserts by Rita
| Bride's Hair & Makeup: Kathy Scarborough from
Messana's Salon & Spa
, Bel Air MD | Bride's Gown:
Martina Liani
, from House of Maya in Norfolk, VA | Groom's Tux:
Vera Wang Black
, via
Men's Wearhouse
| Videographer:
Ryann Winn Photography
| Cocktail hour: George Mayo Bluegrass Band | Dancing Band:
Walk-Ins Welcome
| Table Arrangements: Harford VoTech students | Tent & Tables:
All About Parties
| Photobooth:
Make a Memory