Washington's market for venues that mix alcohol consumption and axe-throwing will get more saturated this weekend at a Navy Yard festival.
Ice Yards, billed as a "21 and over winter wonderland event," will take place Saturday from 1 to 5 PM on the boardwalk at Yards Park. The festival will feature multiple ice bars with local beers and wines, an inflatable jousting pit, live music, and the throwing of axes.
Neighborhood restaurants, including Agua and Due South, will be serving food; while the ice bars will pour winter cocktails including hot spiked cider and frozen Irish coffee.
You can also participate in an attempt to do the longest group shotski ever—this year, organizers hope to beat last year's record of 210 feet of frosty revelers taking shots off plywood boards.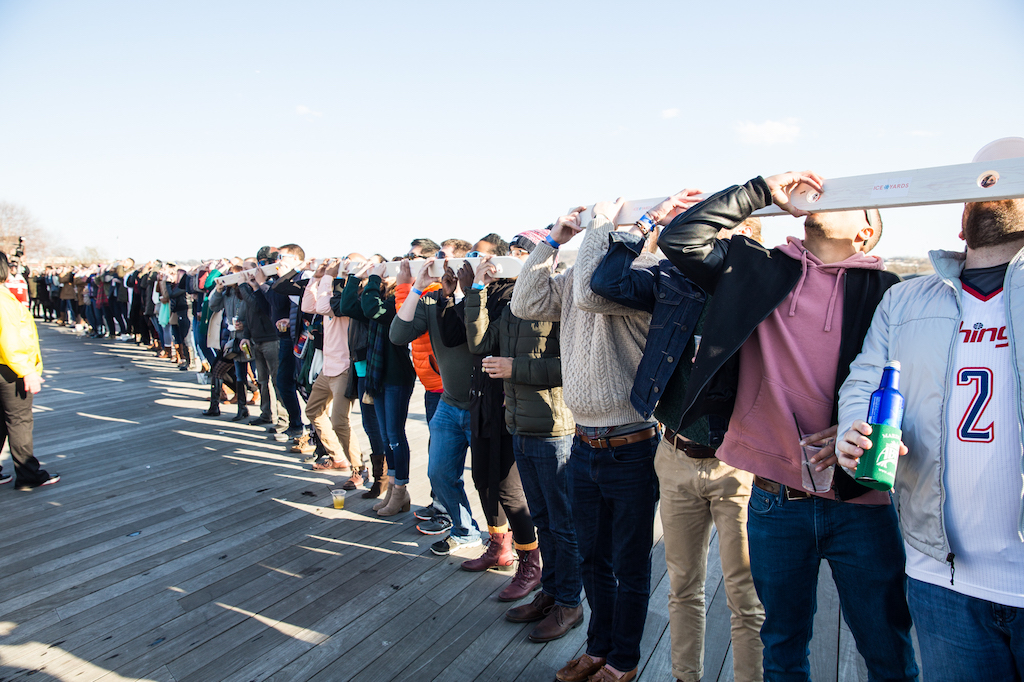 Tickets $10, and include one complimentary beer or wine and access to all the activities.