Local athletes have long made the Washington area proud at summer Olympic events. Their cold-weather counterparts have just as much to prove this year when the Winter Olympics begin Friday in Pyeongchang, South Korea. Six athletes from Maryland and Virginia will be at the games, competing in speed skating, ski jumping, ice hockey, and bobsled. Watch out for these names to show your regional pride.
Thomas Hong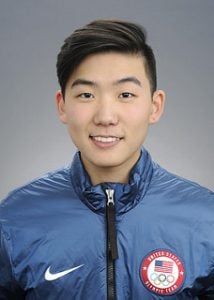 Sport: Short track speed skating
Hometown: Laurel, MD
Need to know: Hong might have been destined for a career on the ice when his mother went into labor at an ice rink in Seoul. Four years later, he and his family immigrated to Maryland. He later began training with the Potomac Speedskating Club at Wheaton Ice Arena. Now, the 20-year-old is returning home to compete in Pyeongchang as the youngest member of the United States men's short-track speed skating team.
Haley Skarupa
Sport: Ice hockey
Hometown: Rockville, MD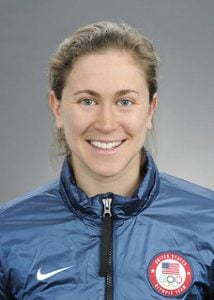 Need to know: Before earning one of the last spots on the Olympic team in December, Skarupa grew up competing with the boys until she was 12. By her high-school years, Skarupa was a member of the Washington Pride, a girl's club team based out of of Rockville Ice Arena. In the past three years, the 24-year-old forward has helped the US Women's National Team continuously win gold in the Ice Hockey Federation Women's World Championships.
Hakeem Abdul-Saboor
Sport: Bobsled
Hometown: Powhatan, VA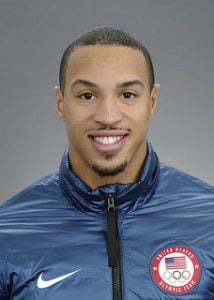 Need to know: The 30-year-old played football for the University of Virginia at Wise, but after an ACL injury ended hopes of a professional career, Abdul-Saboor became a personal trainer and bodybuilder. After a video circulated of the six-foot, 229-pound Abdul-Saboor performing an impressive vertical jump—in which he touched his head to a 10 foot ceiling—he was quickly recruited into bobsledding, a sport he only started competing in in 2015.
Maame Biney
Sport: Speed skating
Hometown: Reston, VA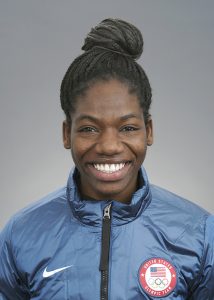 Need to know: Biney made history last December as the first African-American woman to qualify for the US speed skating team. At 18, she's also one of the youngest athletes representing Team USA. The Ghanaian native, who moved to the Washington area when she was five, originally wanted to figure skate, but it wasn't a great fit. She was too fast. While there may be a lot of pressure on her shoulders, Biney's near-constant smile suggests otherwise.
Ashley Caldwell
Sport: Freestyle skiing
Hometown: Ashburn, VA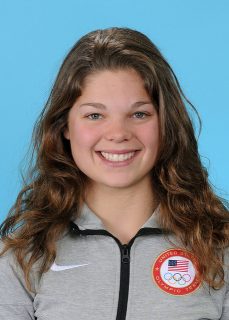 Need to know: A gymnast for 11 years, Caldwell transferred her tumbling skills to the slopes as a skilled aerialist. The 24-year-old is known to take risks and shed the gender stereotypes that come with the sport. She's the first American woman to successfully complete a maneuver known as "the Daddy," a quadruple-twist backflip that had only been attempted by men in the past. Pyeongchang will be her third Olympic games.
Garrett Roe
Sport: Ice hockey
Hometown: Vienna, VA
Need to know: When the NHL announced it would not release its players to compete for their national teams at the Olympics, players in other leagues, like Roe, got a chance to step up. The 29-year-old was raised in a hockey family. Both of his brothers played, while his father coached. The left-handed center played seven seasons in the American Hockey League, and has also played in international leagues. He's currently signed to the Swiss club EV Zug.