Washington writer George Pelecanos is known for his DC-focused crime novels and gripping work on HBO's The Wire and The Deuce. Soon he'll bring some of his work to the screen with a film that he shot at locations around town this fall.
Titled DC Noir, the low-budget movie is based on four Pelecanos short stories, each of which will be steered by a different director. Interstitial music by Fugazi's Brendan Canty will tie it all together.
The project started when Pelecanos and Kyle David Crosby met in 2015 while working on a short film called The Confidential Informant. "I felt like we weren't quite done," says Crosby, a movie and TV producer. So he pitched the idea of making an anthology film, and the writer went for it.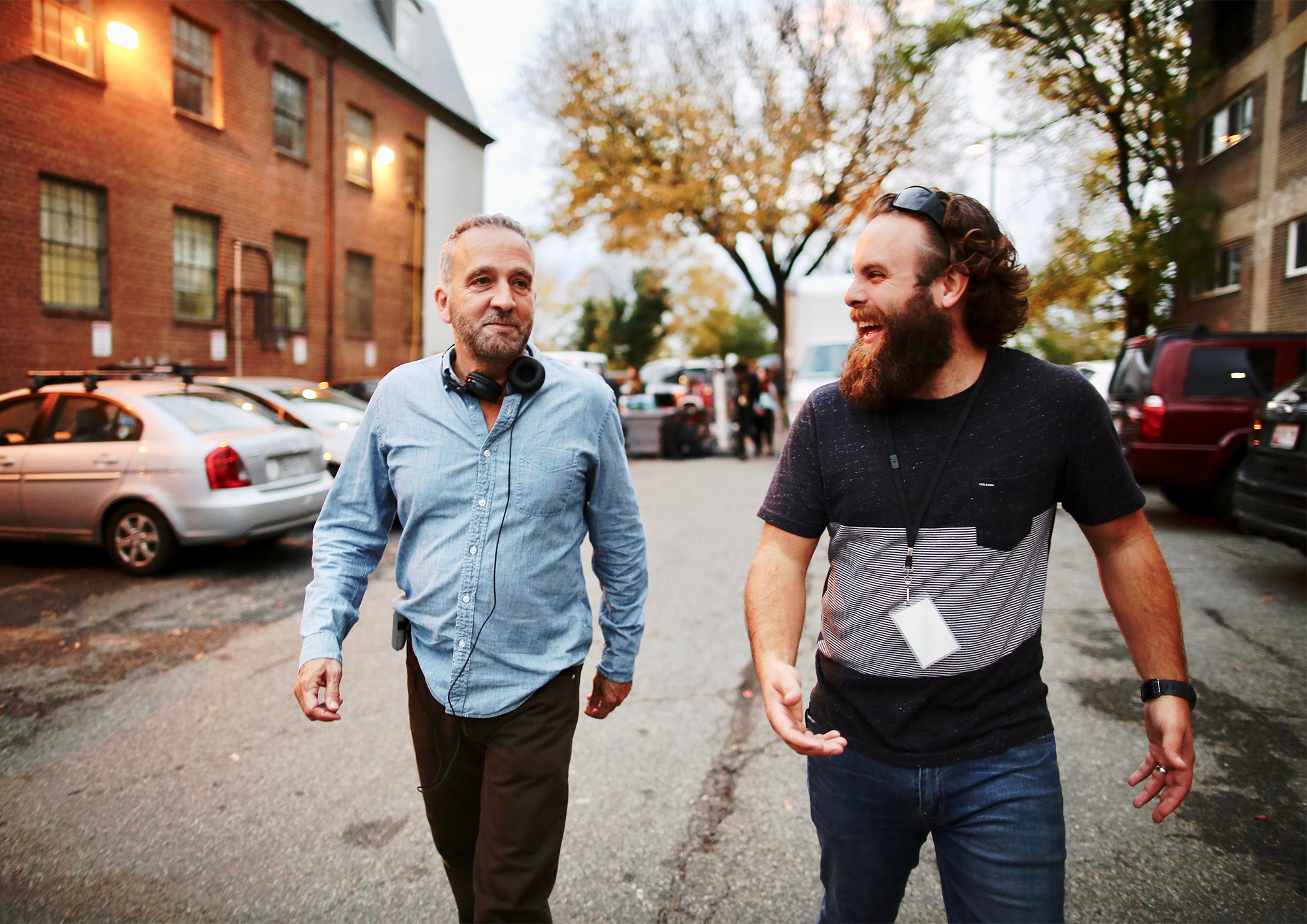 Production kicked off in October, and the crew spent 15 days at locations such as Hains Point and the Park Morton public-housing complex in Park View. Pelecanos was especially keen to capture the latter spot, which is the kind of gritty place that doesn't often figure in movies about the city. "It's important to record that history on film," he says. "The families there are Washingtonians. They're our neighbors, and that's their home."
Pelecanos was committed to actually filming in DC—unlike other notable pop-culture depictions of the city that often fake it. "That bothers me," he says. "[The FX drama] The Americans is set in Washington, but it's shot in New York. We should be getting that revenue, and also employing Washingtonians to shoot films here that are supposed to be set here."
DC Noir's cast and crew are mostly local, and many are part of the extended Pelecanos family. Some are literally relatives, such as his son Nicholas (who directs one of the segments). Others have worked with Pelecanos on previous projects, including actor Gbenga Akinnagbe, who grew up in Silver Spring and played Chris Partlow on The Wire. (He also currently appears on The Deuce.) With DC Noir, Akinnagbe is on the other side of the camera, making his directorial debut with a segment that features acting from his cousin, who happens to be hip-hop star Wale.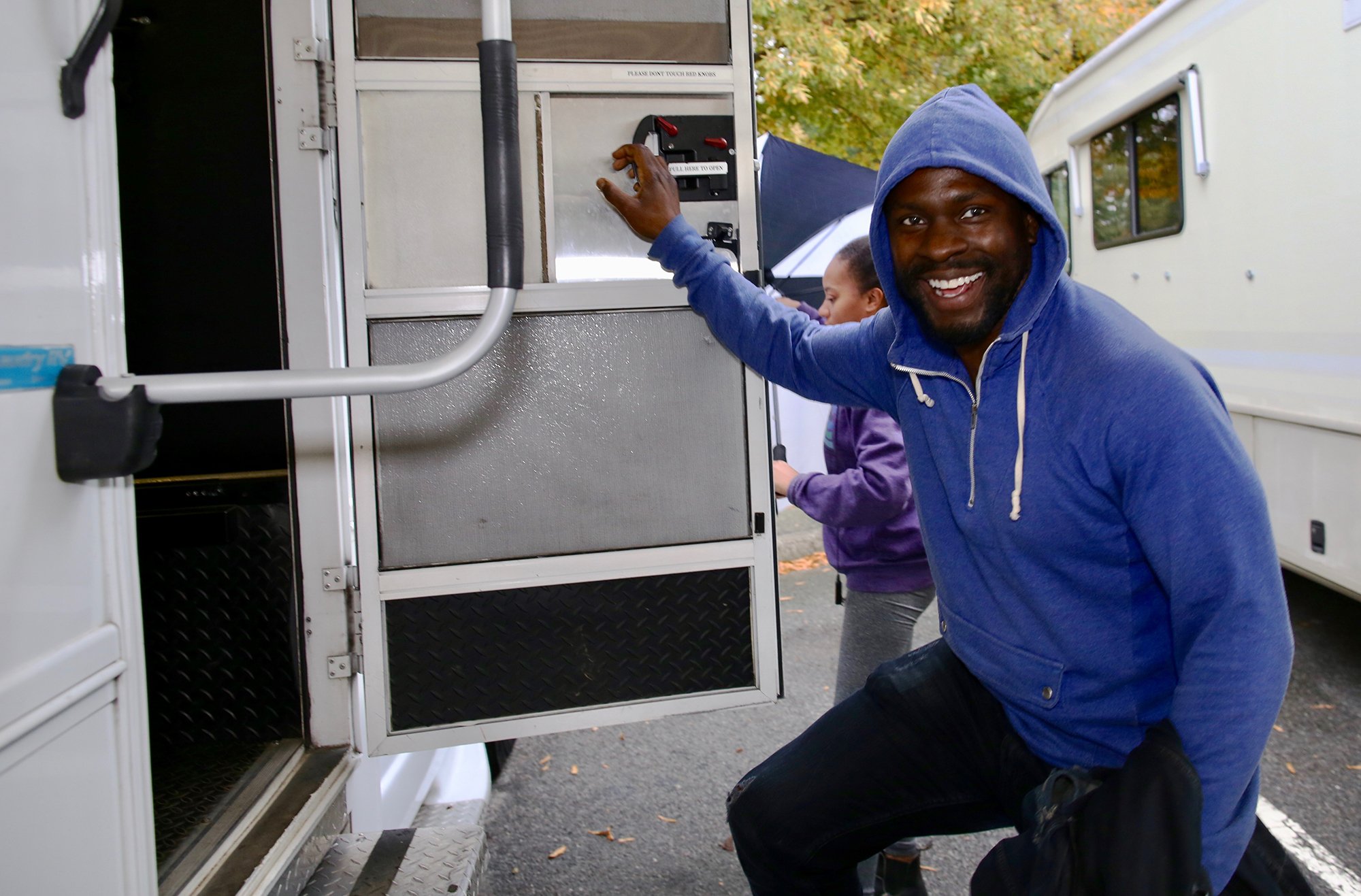 The film marks Pelecanos's first time directing as well: He's helming a piece adapted from a new, unpublished short story. "I love writing books, but it's a solitary experience," he says. "When I'm on a film set, I'm with a bunch of other artists working together to make one thing."
Though release plans are still being worked out, DC Noir will likely come out later this year. Meanwhile, Pelecanos is also shopping around a TV series based on his Derek Strange novels. The show, he says, will definitely be shot in Washington.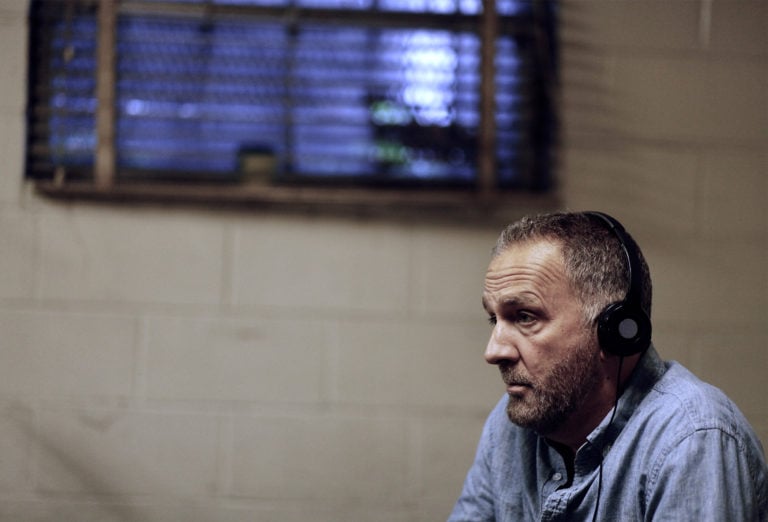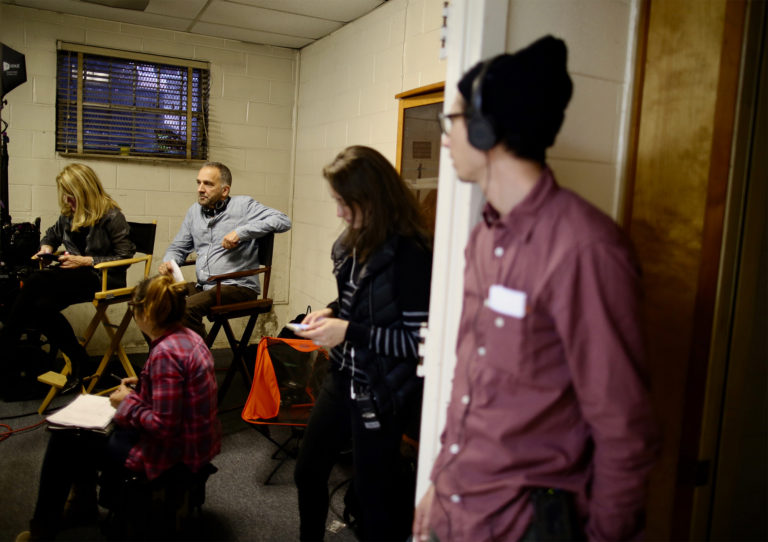 Left, Pelecanos got behind the camera as director for this first time with this project. Right, the crew watches a scene featuring Akinnagbe in real time.
This article appears in the February 2018 issue of
 Washingtonian.