DC has pretty much everything when it comes to food: Filipino, Ethiopian, Nepalese, sushi shaped like burritos, hotdogs shaped like Twizzlers. But little did you know, one thing was missing: traditional West Virginian fare.
Specifically pepperoni rolls. They're the main attraction at the new Brightwood Park pop-up Pepperoni Chic.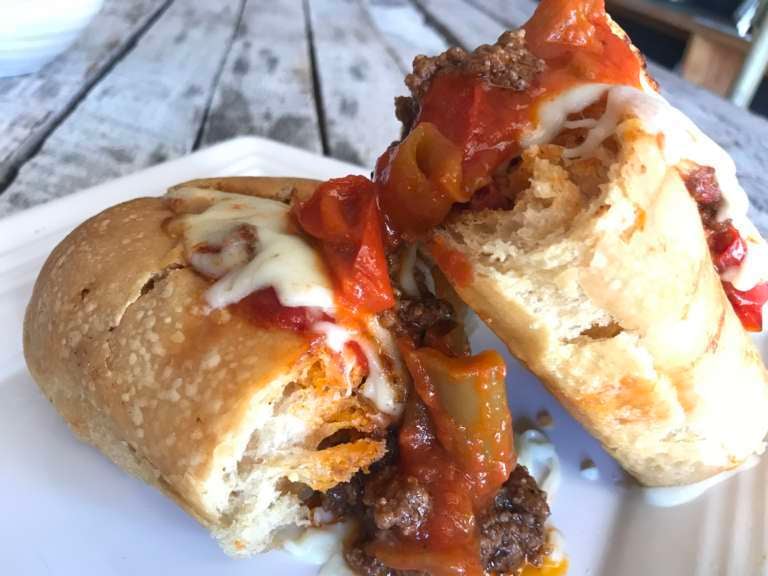 If you're still confused about what a pepperoni roll is, make no mistake: We're not talking about the distant cousin of Hot Pockets or Totino's Pizza Rolls. These are pepperonis wrapped in homemade buns, often topped with cheese, chili, or peppers.  
They became a thing in the early 1900s: The Italian immigrants who moved to West Virginia to work in the coal mines used to bring pepperoni and bread with them to eat on the job. A local baker decided to capitalize on this, and made a portable version of the snack. Behold: the birth of the pepperoni roll.
It's officially a big deal in West Virginia; locals feel the way about pepperoni rolls that Chicagoans feel about deep dish or Austinites feel about breakfast tacos. There's been legislation proposed to make them the state's official food and a book published about them.
"Everybody from West Virginia knows about pepperoni rolls," says Karen Shannon, the owner of Pepperoni Chic. "I've had people come in from every town in West Virginia and have their own story to tell of how their mother did them, how their grandmother did them."
Although she's never seen them made outside of the state, they're everywhere in West Virginia, says native Alex Bird, from bars to sporting events to gas stations. "I didn't know they weren't a [national] thing until we started taking them to my grandma in North Carolina," she says. "I love them."
While the more traditional versions of pepperoni rolls are available at the pop-up, Shannon wanted to live up to the "chic" part of the brand's name, too. Eggplant, capers, and black olives upgrade the rolls, as do sautéed mushrooms and mozzarella.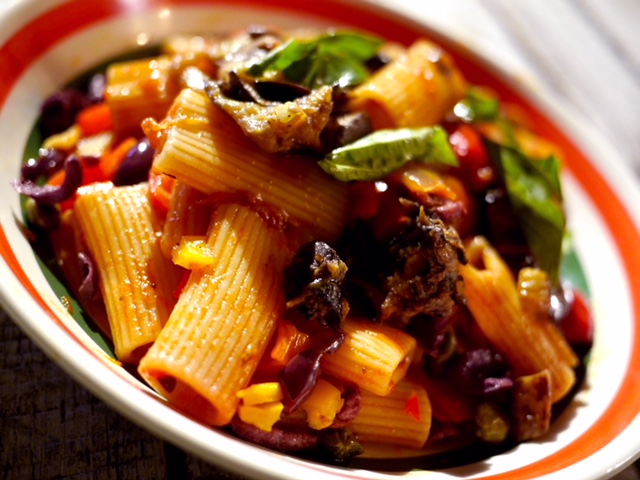 Also on the menu are Calabrian Italian pastas, salads, and desserts, an homage to the region many of the Italian coal miners were from (including Shannon's grandparents). Rigatoni is served with tomato sauce and spicy 'nduja (a Calabrian-style salami), and a salad of Swiss chard is topped with Calabrian farro and green lentils.
While the spot is geared mostly for takeout (it has just a few seats), Shannon is applying for a liquor license so customers can have a beer or glass of wine while they wait.
There may be a bigger, permanent store down the road, Shannon says, but for now, she's focused on introducing the classic to newcomers, as well as bringing a taste of home to transplants. "I feel a sense of responsibility," she says. "Everybody has a special memory of a pepperoni roll."
Pepperoni Chic; 5111 Georgia Ave., NW.