Ditsy floral print dresses. Unapologetically tight knit sweaters with '70s-style ruffles. Floor-length gowns cut with thigh-high slits, somehow equally appropriate for a maid of honor or an afternoon at the farmer's market. It may not sound like the uniform of the Washingtonian workforce, but this summer, expect to see these silhouettes more and more when women's label Reformation opens its tenth permanent retail location in the US in Georgetown.
The storefront will debut its two-story space at 3033 M Street, Northwest, later this summer, the brand's fifth brick-and-mortar home after expanding from Los Angeles to New York, Dallas, and San Francisco. Reformation has managed to buck the trend of flailing retail brick-and-mortar locations: in 2015 it closed out the year with approximately $25 million in sales; this year, it anticipates five times that.
How, exactly, has Reformation managed to grow in such a difficult market? At least part of the credit goes to Founder and CEO Yael Alfalo's ability to hone in on the values of her customers and create a better retail experience. When the company launched in 2009 out of the back of a small shop in Los Angeles, Aflalo had little inkling how big a demand there would be for her designs, which included vamped-up vintage silhouettes that felt both girly and, oftentimes, surprisingly sexy.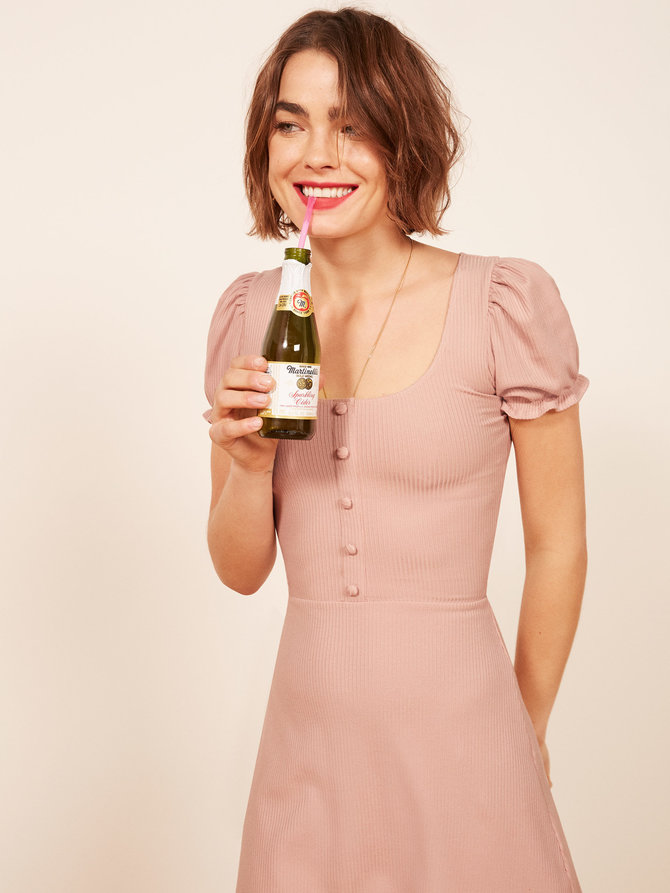 Perhaps not-all-that-surprisingly her concept of repurposing flea market and thrift store finds hit the sweet spot for the laid-back vibe of California cool girls. Before long Aflalo was designing a custom line for Urban Outfitters. Then, in 2012 Alfalo relaunched the Reformation brand, keeping the spirit of the styles the same, but with the goal of upending the environmentally conscious clothing market, introducing quality pieces as a price point that oscillates between $40 tank tops to $400 dresses. "We make killer clothes that don't kill the environment," proclaims Reformation's tagline. And now those killer clothes are making their way to DC.
Reformation describes itself as fast-fashion sustainable clothing, which may sound contradictory, but so far Alfalo has managed to walk the line in a way that even H&M's recycling program can't measure up to. Reformation didn't just embrace one new aspect of modern retail: it embraced them all, creating a system to calculate each article of clothing's carbon and eco-footprints (they dubbed it a RefScale), building upon the made-in-America local factory model popularized by American Apparel in the early 2000s, touting transparent production practices à la Everlane, and embracing technology in a way that few apparel companies have.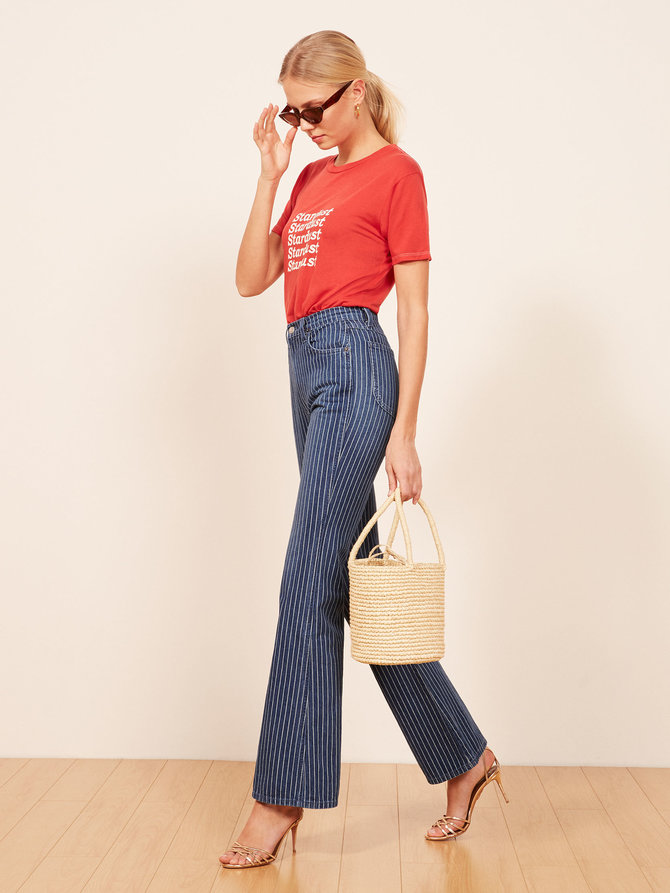 With local production, the ability to immediately react to market trends, or say, restock a popular dress color, feeds into millennials' expectations for efficiency, while the local factories push the company's feel of transparency in the style of clicks-to-bricks stores. In fact, Reformation could be characterized as a bohemian, West Coast foil to the buttoned-up modern luxury of Everlane, with a bit of Jenni Kayne insiderdom allure, Apiece Apart breeziness, and the nostalgic-vintage aspirations of Doen thrown in (they actually collaborated with the latter on a capsule collection this past winter). It also helps that major trendsetters like Rihanna and Karlie Kloss are dedicated to the label.
Then there are the storefronts. Like many retailers these days, Alfalo decided to reimagine the in-store experience with an eye toward tech-forward retailers such as Apple and Tesla. The new DC location will be an extension of that model. The emphasis of the store will be on customer service and trying on clothing, rather than showcasing inventory. While prospective customers can touch the fabrics and see styles up close, it will really be the touchscreen monitors throughout the store that will facilitate browsing. Customers can select size, colors, and styles to add to one of the nine luxuriously equipped dressing rooms, which will come stocked with music hookups for your smartphone, a variety of lighting settings, and spa-style lockers. Need a different size? Simply close your locker and make your request: on the other side of the wall, sales assistants can add new styles to your locker directly from the inventory room, so there's no need to flag down an associate. The checkout will mimic that of the experience at the Apple store where there is no set line or register. Customers can pay only by credit card.
The whole thing sounds a bit Amazon-bookstore-ish, but let us not forget it's not the customer experience alone that will dictate whether Reformation survives in Georgetown. People actually have to purchase the clothes. And while I love a suede mini skirt or a plunging neckline just as much as the next girl, for practical and economic reasons at least 80 percent of my wardrobe has to translate to an office environment. I believe that holds true for most of the DC workforce community that is shopping in Georgetown. I'm not Karlie Kloss picking up my green juice at the Santa Monica waterfront: the spaghetti-strapped fit-and-flare dresses the brand has become famous for would need a jacket and a few additional inches of hemline for me to even contemplate wearing to a meeting. I'd love it if I could work more of Reformations funky-sexy vibe into my day-to-day wear—and truly maybe that's just what DC needs—I'll more than likely pick up a few Reformation pieces when the M Street location opens. But whether I'll be back on a regular basis is a whole different story. In a city as workwear-oriented as DC, one can only buy so many backless jumpsuits and barely-there summer dresses.