Thursday is Opening Day in DC, people, which, yeah, means more baseball and all that, but most important? It means another season of Bryce Harper's fresh kicks.
You probably saw the Washington Nats right fielder sport some Supreme x Louis Vuitton cleats at the team's first game against Cincinnati last Friday. If Harper's past footwear is any indication, those Louis cleats are only the tip of the sartorial iceberg to come this season. Not only does he have a vast personal collection, Harper also has his own collaboration with Under Armour.
Herewith, a lineup of some of the most entertaining and unusual cleats designed or donned by Harper.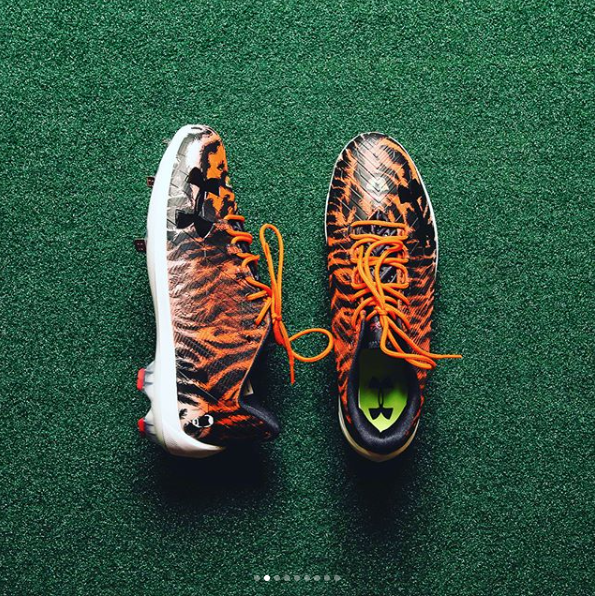 Harper calls these the "Eye of the Tiger." Cue the Rocky theme song, anyone?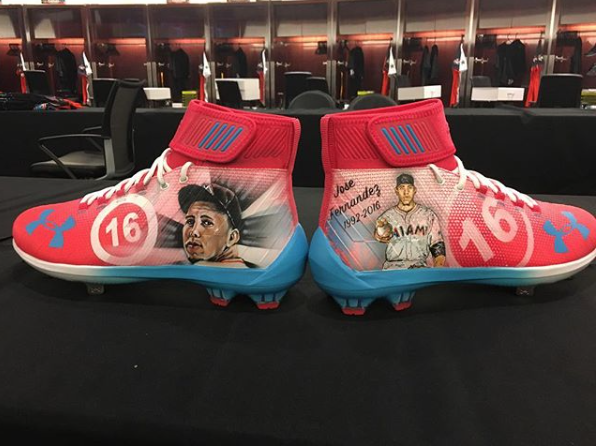 Harper had these cleats made to remember Marlins pitcher José Fernandez, who passed away in 2016.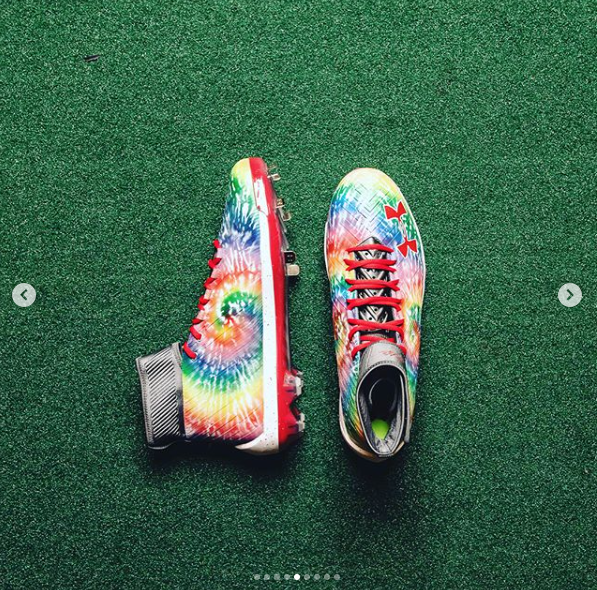 Some mellow vibes coming from these tye-dye cleats, maaaaan!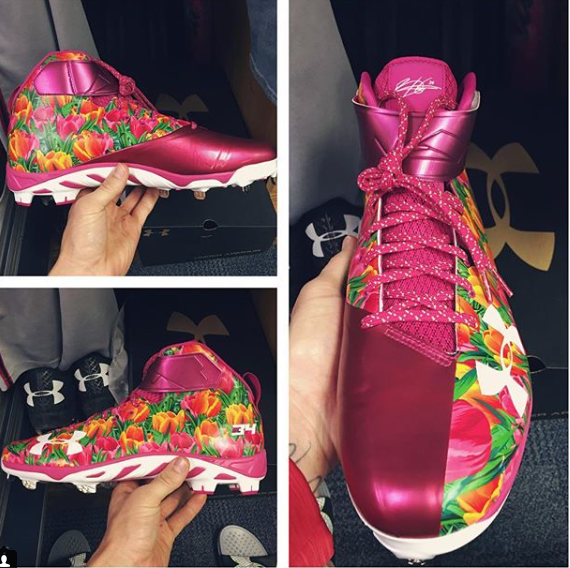 Awww—Harper wore these cleats on Mother's Day. (PS: Go call your Mom.)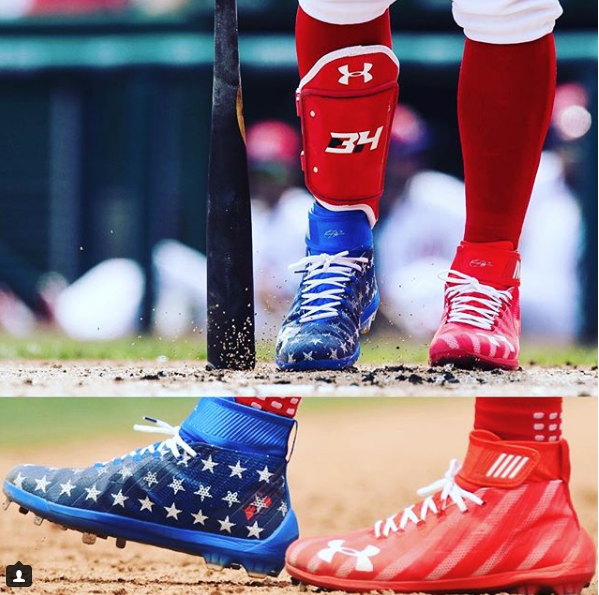 American flag baseball cleats on the Fourth of July? Quite possibly the most USA thing ever.
Shoutout to the legend #42 on Jackie Robinson Day.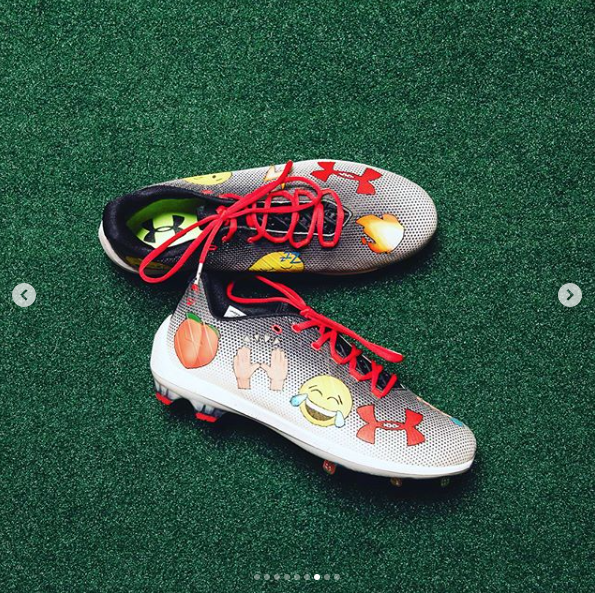 Harper calls these his "favorite Emoji" cleats. The peach Emoji? Makes sense for someone who's been said to have a "booty butt."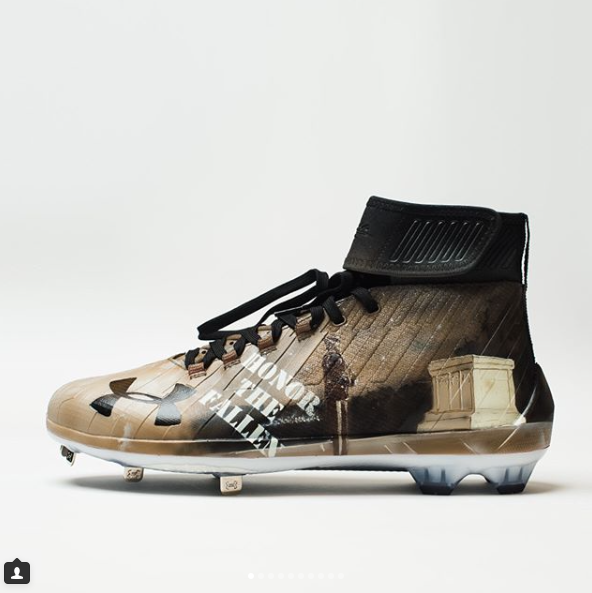 Memorial Day vibes à la Harper.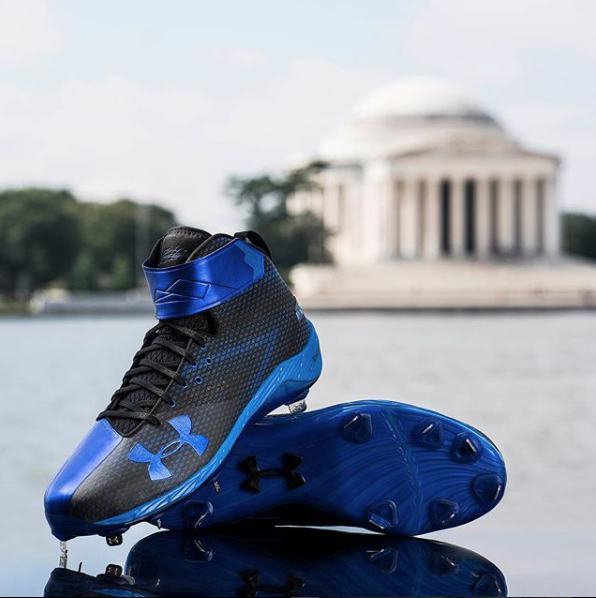 And, last—but not least—behold: the DC money shot.