Crowds swarmed the blooming Cherry Blossoms and the surrounding museums and exhibits near the National Mall this past weekend. A mile or so up 17th Street, Northwest, from the Tidal Basin, the Smithsonian's Renwick Gallery was just as busy–more than 20,000 people attended this past weekend, a museum spokesperson says.
For that you can thank an annual event in a Nevada desert where dusty attendees cap a week of fun by torching a giant wood effigy. The Renwick's new exhibit "No Spectators" gathers art from Burning Man, and this past Sunday, with clear skies outside and temperatures in the low 50s, there were lines out the door as visitors stood shoulder-t0-shoulder in its elegant hallways. "Let's make sure we don't get separated in this mass of people," one attendee said while approaching the mushroom room, an installation by the FoldHaus Art Collective entitled Shrumen Lumen. In the room, giant fungi expand and squish, their neon colors ever changing.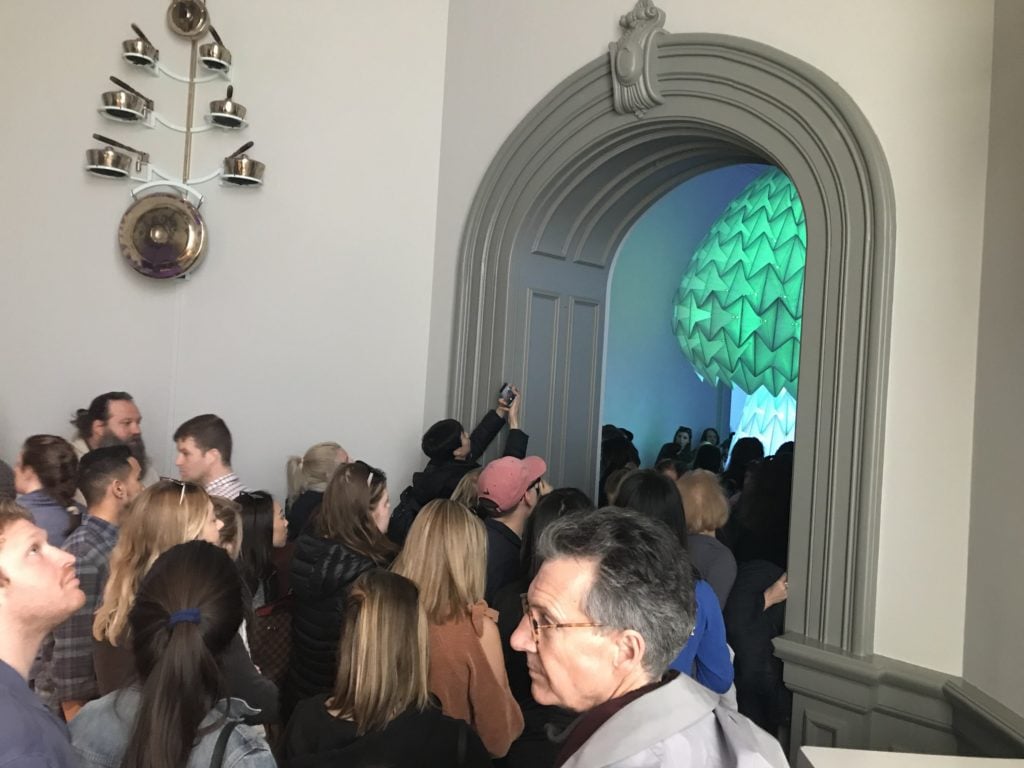 "The mushrooms are upstairs!" announced one attendant who greeted people on their way in. Some staffers dressed in funky hats and robelike garments and organized lines for the VR stations and gift shop.
"I feel like we're in Alice in Wonderland," one attendee said to her friend.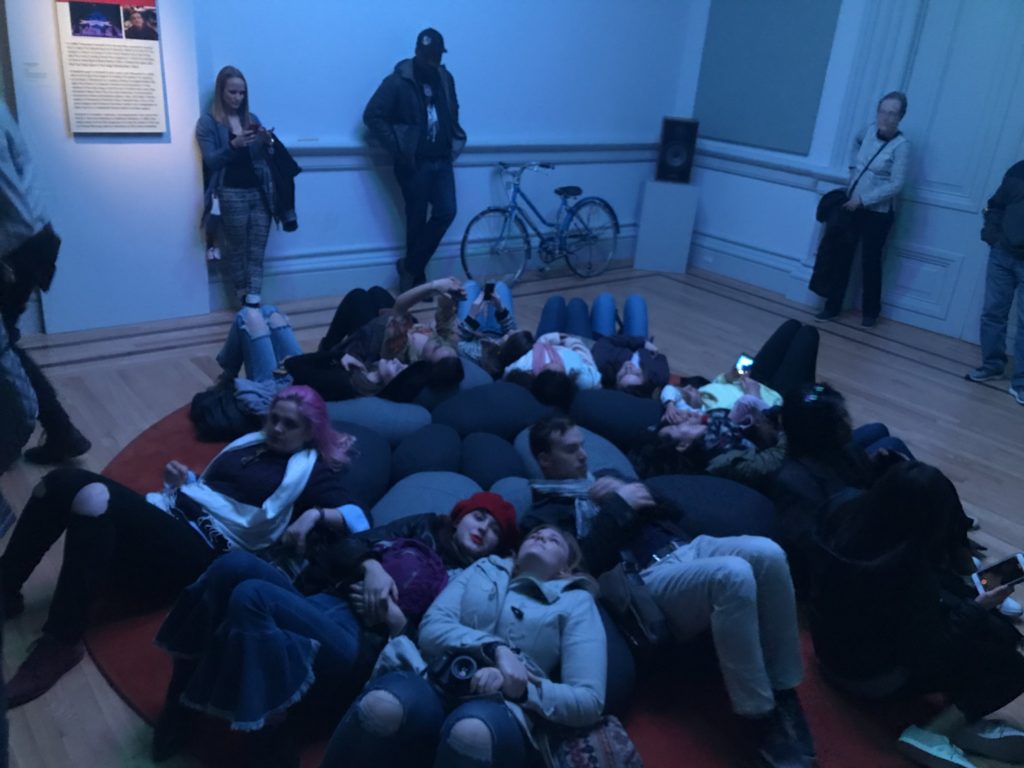 "They move!" a mushroom observer noted.
"What's cool is that none of these artists are making money off this, it's all for the love of it," one visitor said.
Someone else couldn't handle it anymore: "Okay, I'm getting out of this room."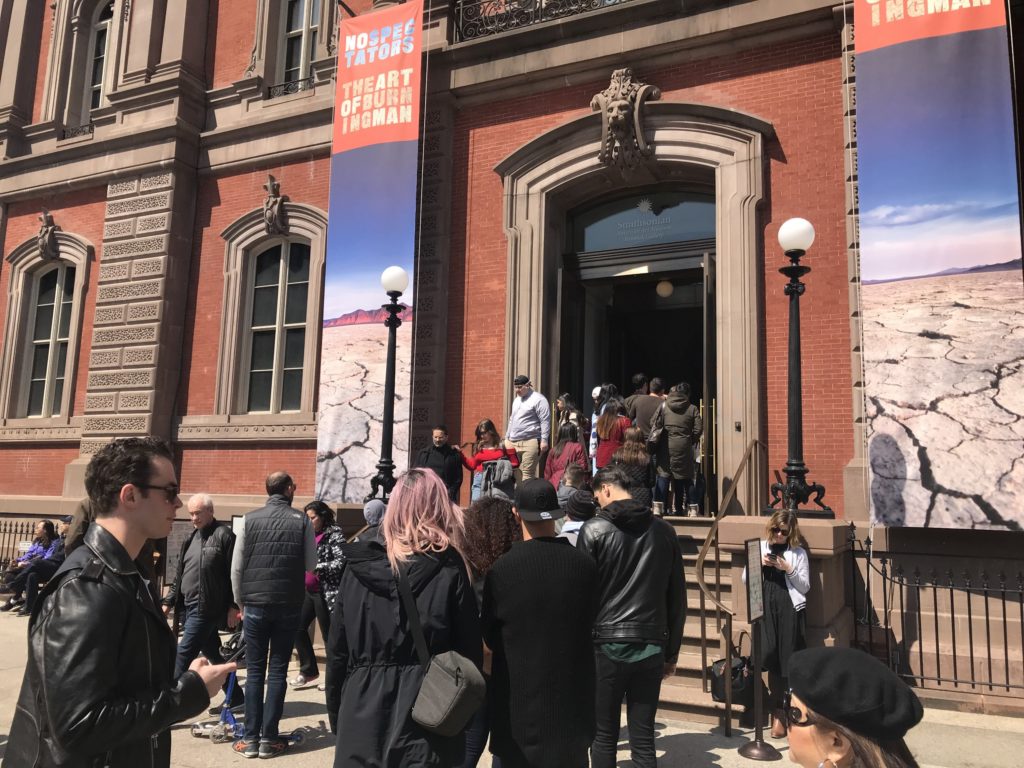 How was the experience with the crowds? "Too busy," said Ken Speckler and Marlene Beckman of Cabin John, who attended the exhibit on the recommendation from a friend. Still, the couple would "absolutely" recommend it to others.
"We're not big on all the traditional art galleries, but we like the notion of something nonconventional, and it was fabulous," Beckman said. "It's an experience."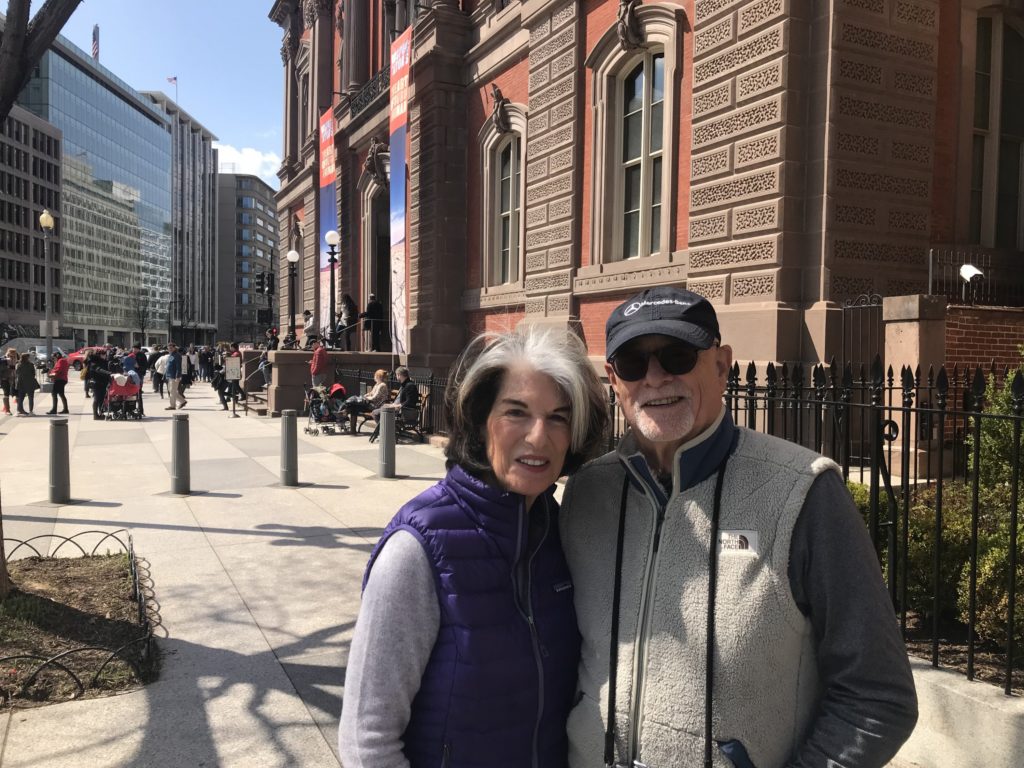 "My favorite room was the temple, the big room in the back of the second floor," Beckman said. "The little wood things that you can write on—that's great participatory art."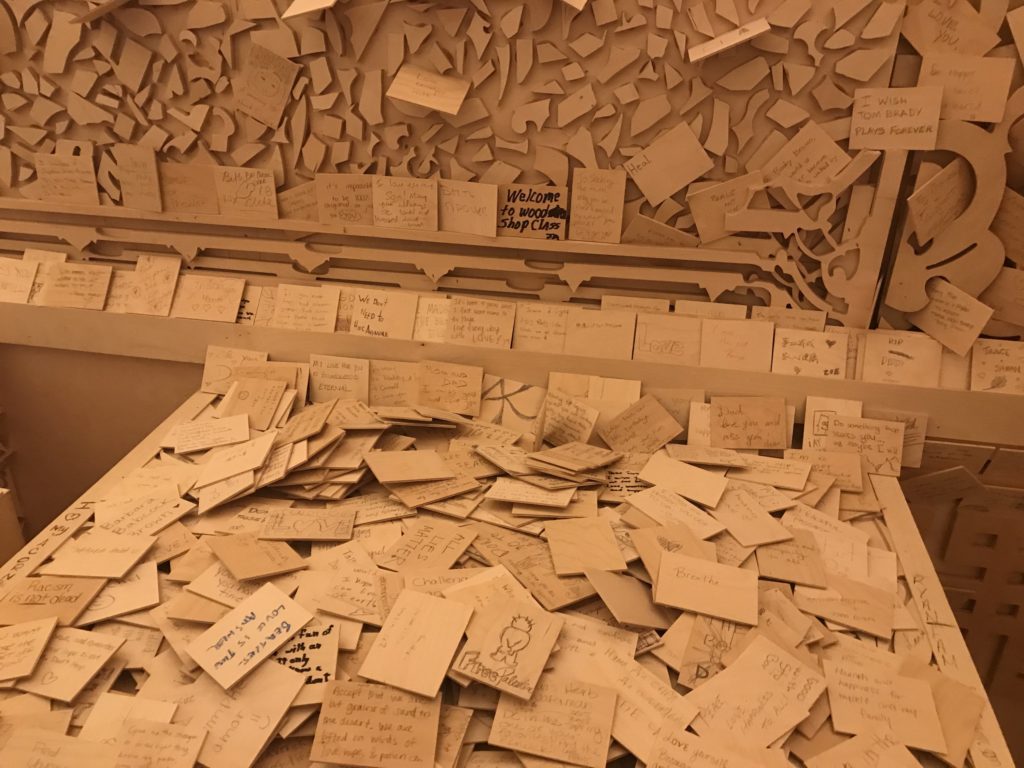 "Why do you burn the burning man? So we can build him again," one wall reads, quoting Burning Man co-founder Crimson Rose. Why go to this exhibit on a weekend? So you can experience it anew the next time. 
Until January 21, 2019, at the Renwick Gallery, 1661 Pennsylvania Avenue, Northwest.