On a recent Saturday night at Sixth & I, the synagogue and concert venue in downtown DC, Jenny Bilfield is back­stage before the show, getting ready to introduce the rising New York chamber group PUBLIQuartet onstage. It's a notably mellow scene—"We don't bring artists who, like, trash the dressing room," she says—but don't be fooled: Bilfield has a seriously stressful job.
As president and CEO of Washington Performing Arts, she's responsible for organizing a wide range of classical, jazz, dance, and global-music performances all over town, including some of the most prominent programming at the Kennedy Center and Strathmore. April highlights include Gustavo Dudamel's Los Angeles Philharmonic and the innovative Shift Festival, which brings lesser-known orchestras to the area for adventurous concerts. "I never really feel relaxed," she says. "I'm kind of built to be vigilant. There are so many moving parts."
A classically trained pianist and composer, Bilfield now plays a key role in shaping Washington's cultural life. Whether it's the Chicago Symphony at the Kennedy Center or less traditional fare such as tonight's program at Sixth & I, Bilfield has to deal with endless logistical headaches while also thinking more broadly about how to challenge audiences in the right ways.
To a lot of people, classical music means getting dressed up and going somewhere stuffy where you have to know the correct times to applaud. You seem interested in broadening that experience.
Oh, absolutely. I honestly don't care if people are dressed up or are in jeans and sweatpants. In many ways, I love hearing people clap [at the wrong moments] because to me that means there are new people in the hall. That's a positive sign.
When I was studying music, there was always an attempt to put people in a category: You must be this type of musician. My composition friends couldn't believe that I would write serious "classical music" and then want to go dance to Michael Jackson. It almost made people's brains explode. It's very different now. We can be vigilant about not pigeonholing our audience or the music.
What are your concertgoing peeves?
What drives me crazy is that music is such a kinetic art form and I always want to move and respond and be physical, but I sometimes feel constrained. I love being able to express the physicality of what I'm feeling.
In other words, you're somebody else's peeve!
I could be, yeah. I feel my body moving, and I'm like, "Calm it down—dial it back."
A lot of classical venues are trying to expand their audience by incorporating pop-culture elements, such as screening a Harry Potter movie with a live orchestra or teaming classical artists with pop musicians. I don't see you doing much of that.
I just haven't gotten around to it yet [laughs]. I'm skeptical that doing Harry Potter for orchestra is going to convert people to long-form Mahler symphonies. But it does build momentum towards live performance.
There are excellent people working in so many different art forms, and I'm very interested in the mash-ups. Artists find their way to each other, and once they've decided that they want to work together, I want them to come to us.
Sometimes those kinds of collaborations don't quite gel.
Our goal is always to present something that is excellent for what it is, so it feels complete and finished and polished, and we make sure that we've described it well enough that the audience knows what they're coming to. You know, there are things that work for some people and not others. I like DC audiences because people are invested enough that they have an opinion. And they write to me!
You read all of those e-mails?
I do, I do. At times it's painful because people will get personal. But you have to show some backbone. In this field, you have to decide what you stand for.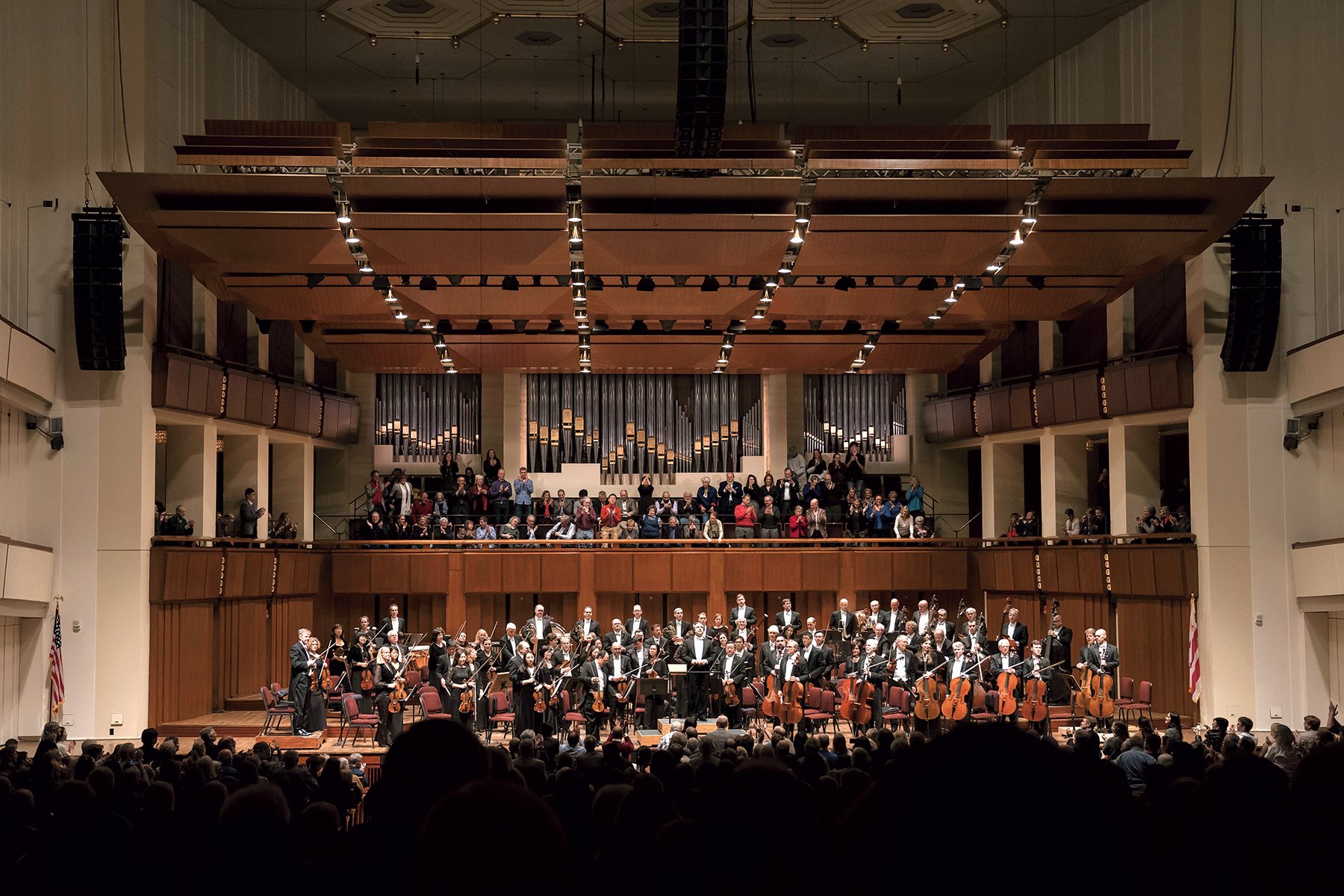 You see more live music than just about anyone. When was the last time you were truly blown away?
My husband and I went to see Francesca Zambello's [production of Richard Wagner's] Ring Cycle when it was here in 2016. It was the first Ring Cycle I'd ever seen. I found myself listening to 16 hours of music that I had nothing to do with producing, so I could just be a total audience member. It was one of the most exciting experiences I've ever had.
Washington Performing Arts is heavily involved with music education. Do you have any advice on how can I get my 11-year-old, who is only interested in video games and YouTube, excited about music?
First of all, there are some amazing composers who are writing music for video games, like Christopher Tin, who is excellent and is classically trained and has won all sorts of awards. The other thing is to find concerts by musicians your son's age so he can see a peer, whether it's [local 13-year-old] jazz pianist José André Montaño or a young violinist.
What is the classical world like behind the scenes? You get a backstage view that most people don't have access to.
You're working in a field where you hear that your art form is under attack. There are constant questions that musicians are asked: "Is this for real?" "How are you going to earn a living?" There's a measure of confidence and ease that the greatest performers show, while behind the scenes they're traveling and hustling and they're away from home.
There's a deep emotional connection to what they do that is then judged by critics and audiences with some impunity, and sometimes our field can be very flippant about the people who have so much at stake and have so much invested. So behind the scenes, many of us are thinking about ways to make this profession more viable, to make the experience of a performer better.
For you, there's a lot that can go wrong, even before a performance.
People say to me, "Oh, you must love your job—you get to go out to all of these concerts." And I do! But I always breathe a sigh of relief when the artists are actually onstage. I mean, the Chicago Symphony two weeks ago—half the orchestra got here in the afternoon, and half were on a flight that was delayed because of weather. They arrived at like 6:45, and the concert started at 8. They're hungry, they're tired, they've been in this dehydrated environment with all the noise and the stress and the instruments getting jostled.
There must also be incredible moments backstage.
Hugh Masekela and Vusi Mahlasela did a double bill two or three years ago at Lisner Auditorium and had sort of a prayer circle with their musicians. I joined and held hands with both of them, and it was really striking and beautiful. I've sat with a lot of composers before their premieres, and the stress level can be just paralyzing. It's very scary. Because people will judge them, and maybe they weren't ready to be judged on those terms and they can't do a single thing about it. So creating that good environment for people is key.
There is something amazingly intimate about that moment right before performers go out in front of the audience.
Yeah, I think that's true. Dancers are stretching and adjusting and, like, fixing the wedgie, and then they go out and they're beautiful and elegant. It's great. Everybody should have that experience as a performer: what it's like to be backstage and then onstage. It can be really inelegant and brutal and then . . . showtime.
This article appears in the April 2018 issue of Washingtonian.