Did your invite to the nuptials of Prince Harry and Meghan Markle get lost in the mail? Well, here's a small consolation: Drink Company's next elaborate pop-up bar will be devoted to the royal wedding.
The group will wrap up its cherry blossom and Godzilla-themed pop-up on April 29 and get ready for wedding mania in a record four days. The ode to the royal couple will last from May 4 to 20 with a viewing party of the ceremony on the morning of May 19.
"I feel like I've grown up with the princes. They're my age. So, celebrating their milestones is a really cool thing," says 32-year-old Drink Company CEO Angie Fetherston. "And secondly, the royal wedding is a really powerful thing. Nowadays, when it's all bad news and doom and gloom, this is the moment of love that unites people around the world."
Plus, it's an excuse to wear a fascinator.
This pop-up will be smaller than previous pop-ups, taking up only one of the group's three adjoining bars (Eat The Rich—remember that place?). When you enter, you'll see flowers, tuile, and a replica of the couple's lemon-elderflower wedding cake. The chef for the British Embassy is making the (faux) cake based on descriptions that the royals have released. Another edible replica cake will be given away to one lucky guest in a raffle benefiting the Invictus Games Foundations, of which Prince Harry is a patron.
From there, you'll be transported to St. George's Chapel. Special Projects team Matt Fox​ and Adriana Salame-Aspiazu have studied up on the venue's history and architecture to mimic the ceiling rosettes, columns, and stained glass windows. The team even tracked down the British royals' real-life flag-maker—who also did work on the show The Crown—to get their own heraldic standards, AKA flags that represent members of the Order of the Garter.
The very back of the bar will be transformed into the lavish red and gold throne room at Buckingham Palace, where Prince William and Kate Middleton (and other royals) had official wedding photographs taken. As you might imagine, the setup is built for bargoers to take selfies. Fetherston says there will also be a (sadly, fake) corgi as an homage to the Queen's favorite pet (RIP Willow). There may or may not also be cutouts of some members of the British royal family. "We're figuring out which ones we can get our hands on," she says.
Want to send your personal congratulations to the newly weds? The bar will also have a mailbox where you can slip cards that the British Embassy will deliver to Kensington Palace.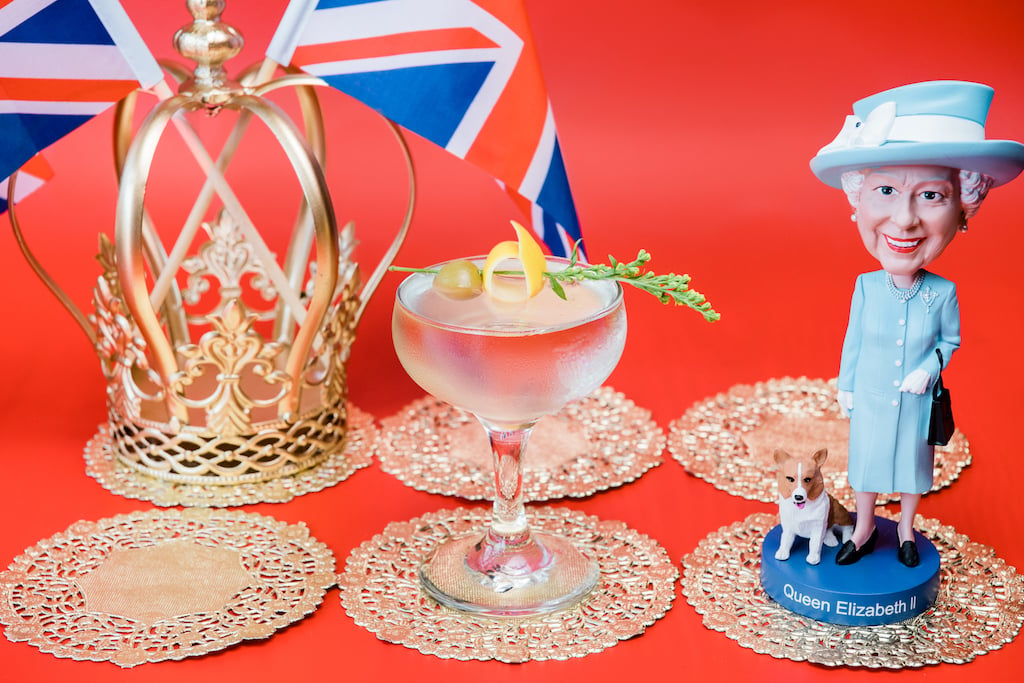 A calligrapher is writing the drink menus, which will include British beers, Scotch, wine from Markle's home state of California, and 11 themed cocktails ($13-$14).
Head barman Paul Taylor's nods to the Queen with a martini prepared just the way she likes it. It's served with a souvenir crown so you can feel like royalty while you sip it. Meanwhile, a cucumber French 75 dubbed "Put a Ring on It" comes with a fake engagement ring.
"When Harry Met Meghan"—a Scotch cocktail with King's Ginger liqueur (get it?)—will be served in the official commemorative mug for the royal wedding. "Which if you know anything about British pop-culture, they love their commemorative stuff," Fetherston says. The bar also has a partnership with crystal glassware purveyor Waterford to supply specialty teacups and saucers for the "Strawberry Cuppa," a Scotch and strawberry vermouth cocktail served with shortbread tea cookies.
Other fun cocktails include the "Markle Sparkle" with edible glitter and a wedding cake shot made with buttercream-washed vodka, elderflower, lemon, and tea.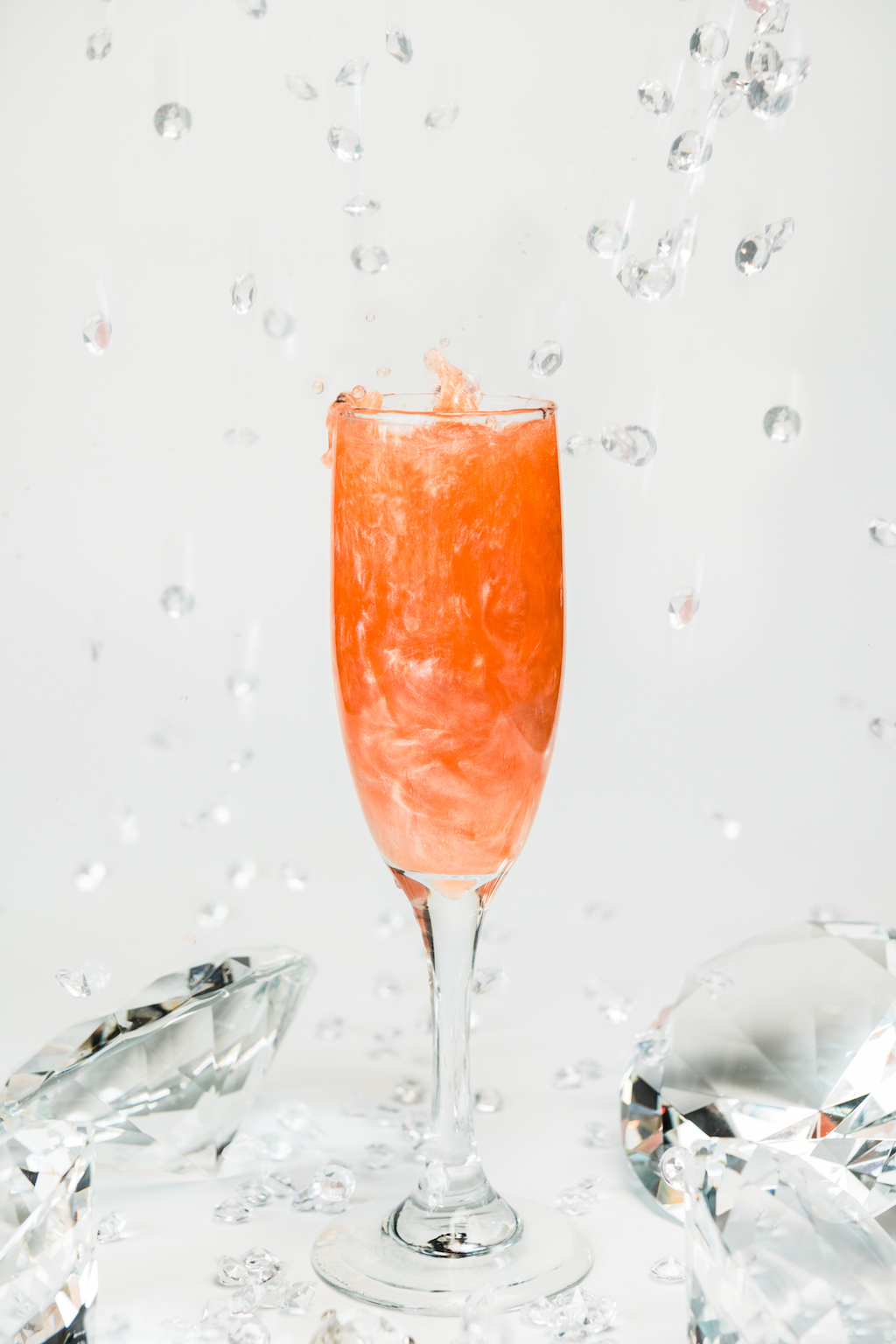 Fetherston and co-owner Derek Brown are still working on details for a ticketed event that will be hosted on the morning of the wedding itself. (All proceeds will again go to the Invictus Games Foundation.) Even though they can't serve alcohol until 8 AM, the bar likely open around 6:30, just before the wedding service begins at 7.
"Derek doesn't think that people are going to wake up at 6:30 in the morning, but he doesn't believe in love like I do." Fetherston says. "I'm doing this literally because I love these people, and I want to watch it."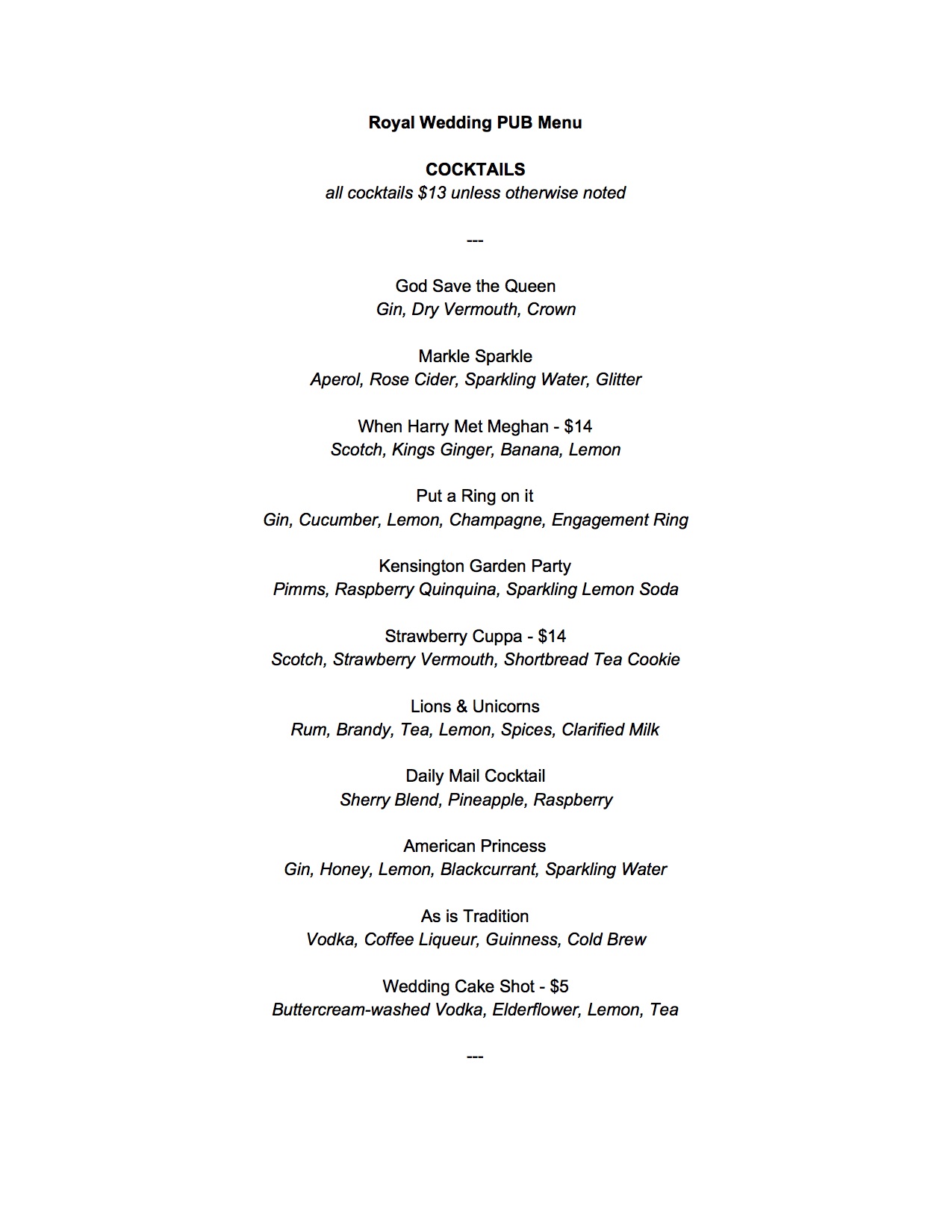 Royal Wedding Pop-Up Bar. 1839 7th St., NW. Open May 4 to 20, Sunday through Thursday from 5 PM to 12:30 AM and Friday and Saturday from 5 PM to 1:30 AM.