Peak bloom is still a couple weeks a way, but peak pop-up is already here. Drink Company's Cherry Blossom Pop-Up Bar opens tonight in Shaw and runs through April 29. The flowering drinking wonderland is the most elaborate yet, thanks to the bar's full-time "special projects" team (aka the most Millennial job ever). Take a look inside: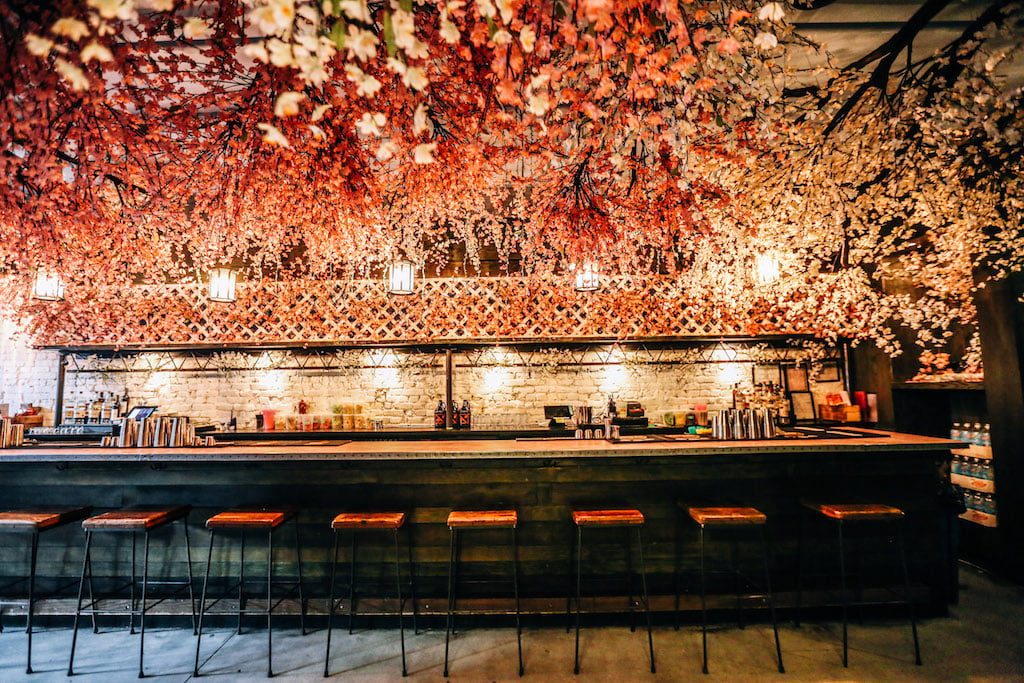 Around 90,000 individual blossoms canopy the bar—about six times the number last year.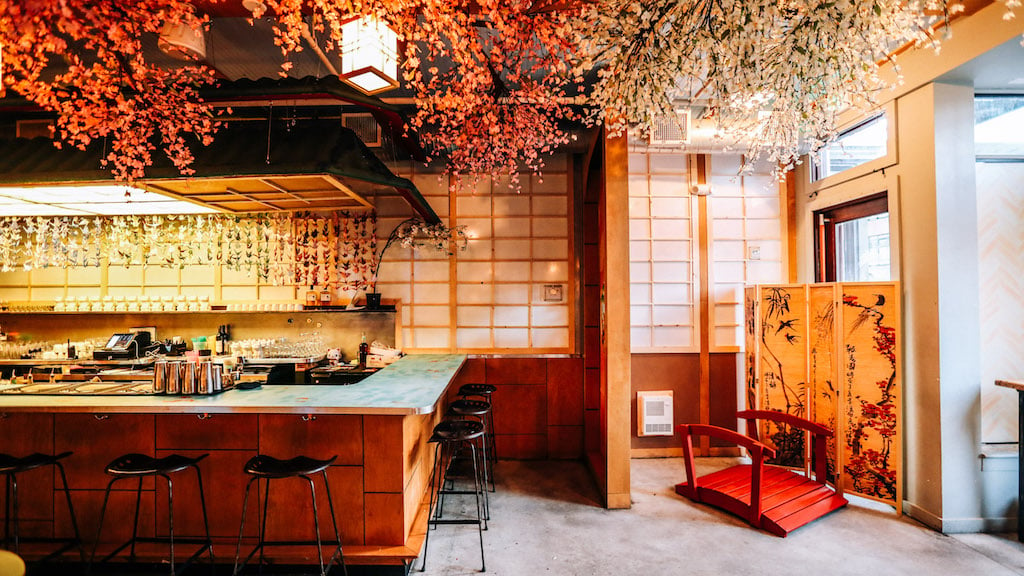 The Cherry Blossom Festival celebrates the partnership between the US and Japan, and so the pop-up incorporates many elements of Japanese culture. One of the bars resembles a pagoda or teahouse with walls inspired by shoji, Japanese paper walls. (Although not made of paper—that wouldn't work out so well with drunks.)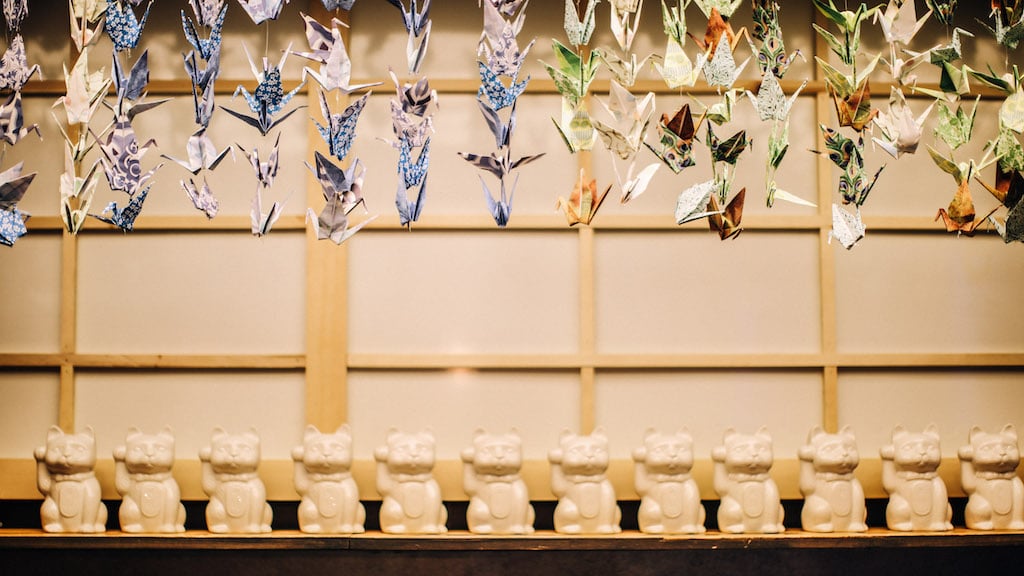 Paper cranes and maneki-neko (lucky cats) decorate the bar.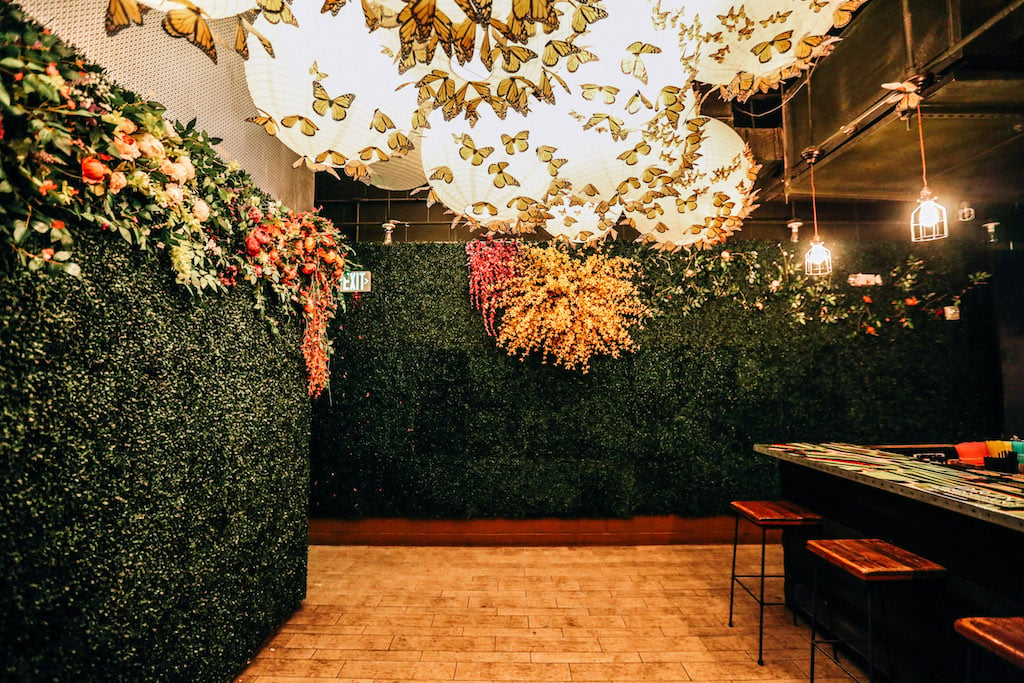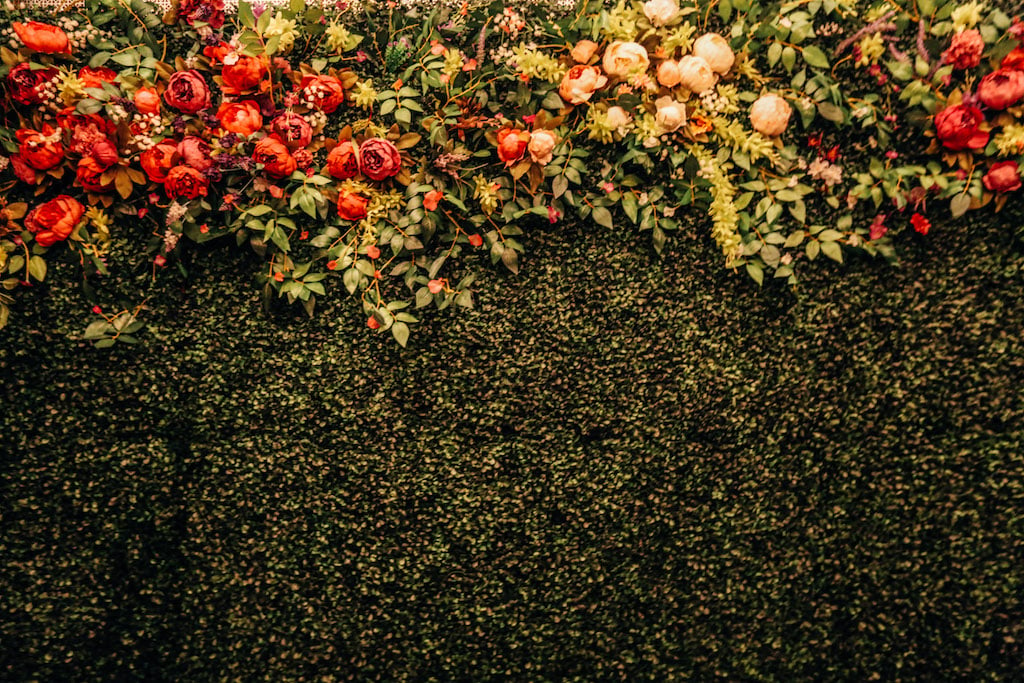 A garden room is covered in 1,300 butterflies, some with flapping wings.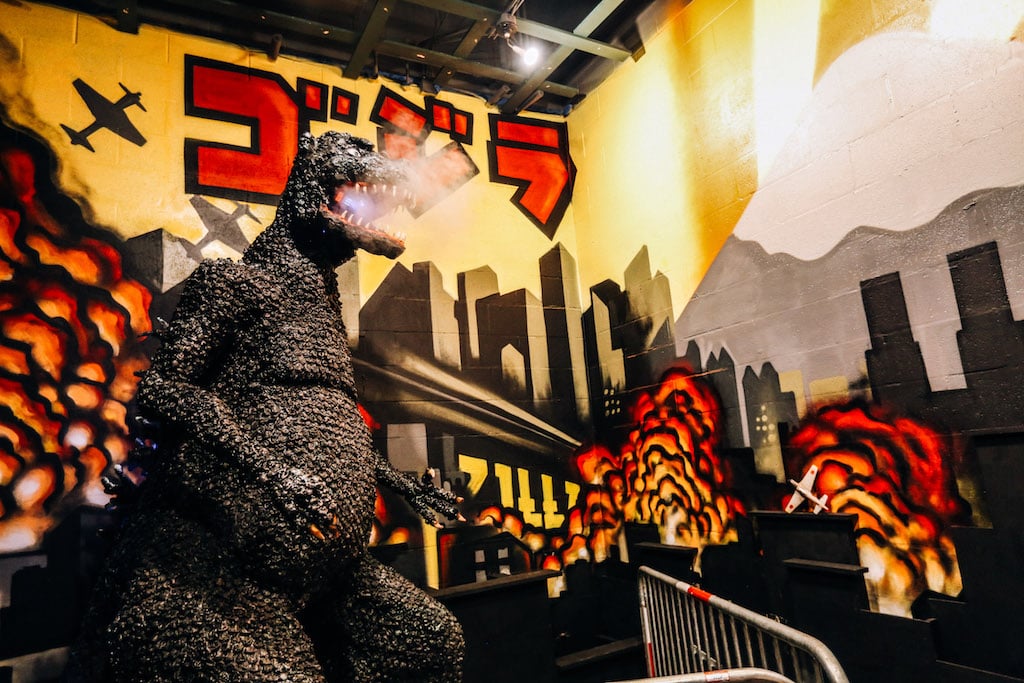 Artist Andrew Herndon constructed the 10-foot animatronic Godzilla. The monster's body rumbles and smoke blows out of its mouth. Herndon also designed the smoke-breathing dragon at the Game of Thrones pop-up bar.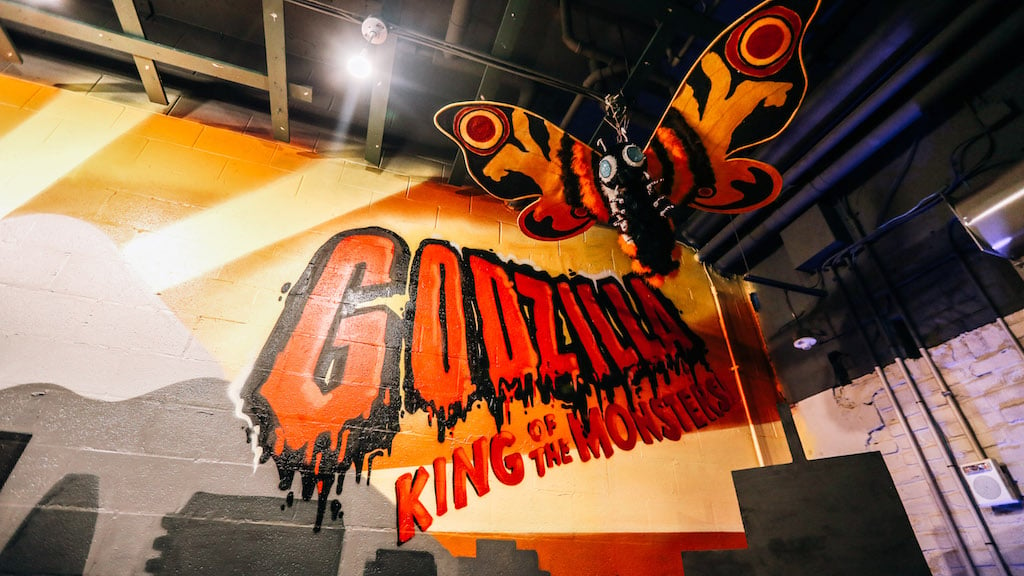 There's also Mothra, Godzilla's nemesis.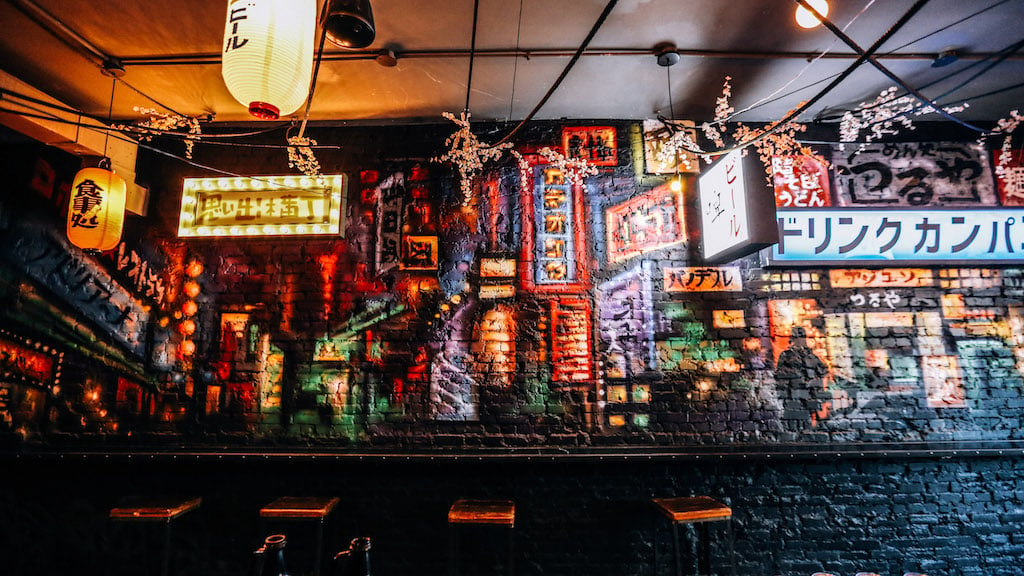 The bar formerly belonging to Eat the Rich (remember normal bars?) is transformed into Tokyo's Memory Lane, or "Piss Alley" bursting with bars and street food.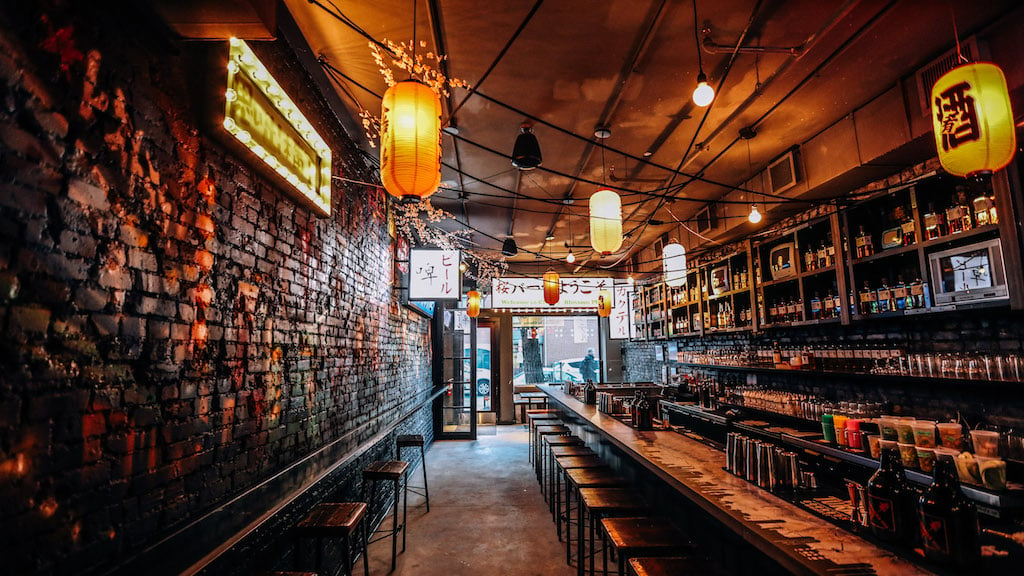 Lanterns and fake power lines are meant to mimic the alley, which has remained relatively unchanged since the 1950s—when the first Godzilla movies came out.  TV screens along the bar play old film clips.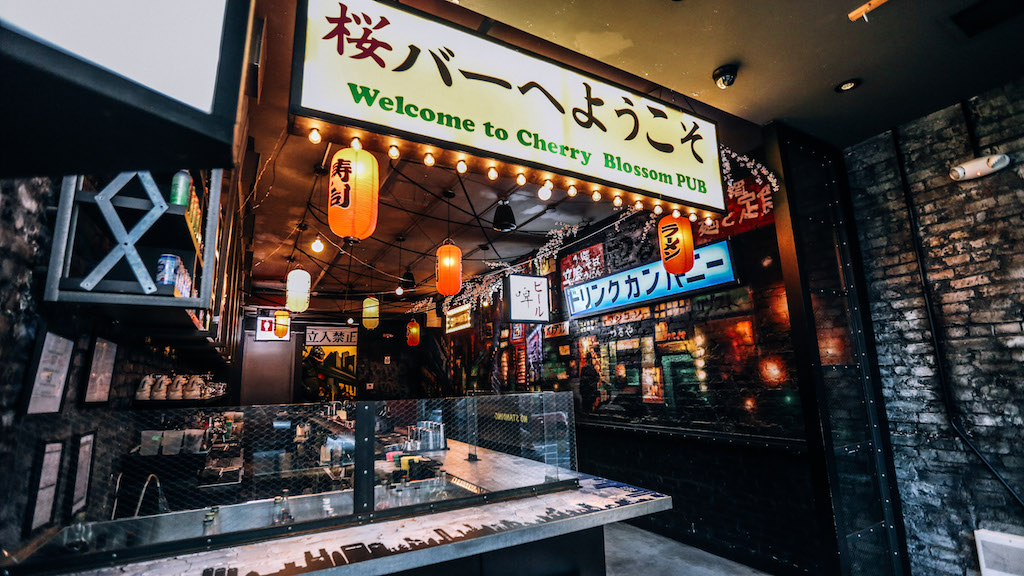 The lines for the bar got quite long last year, with some people trying to give bribe their way in at the door. If you don't want to wait, save the palm grease and buy a $20 ticket for timed entry on March 20 only. All of the proceeds for the special "festival night" will go to the National Cherry Blossom Festival non-profit.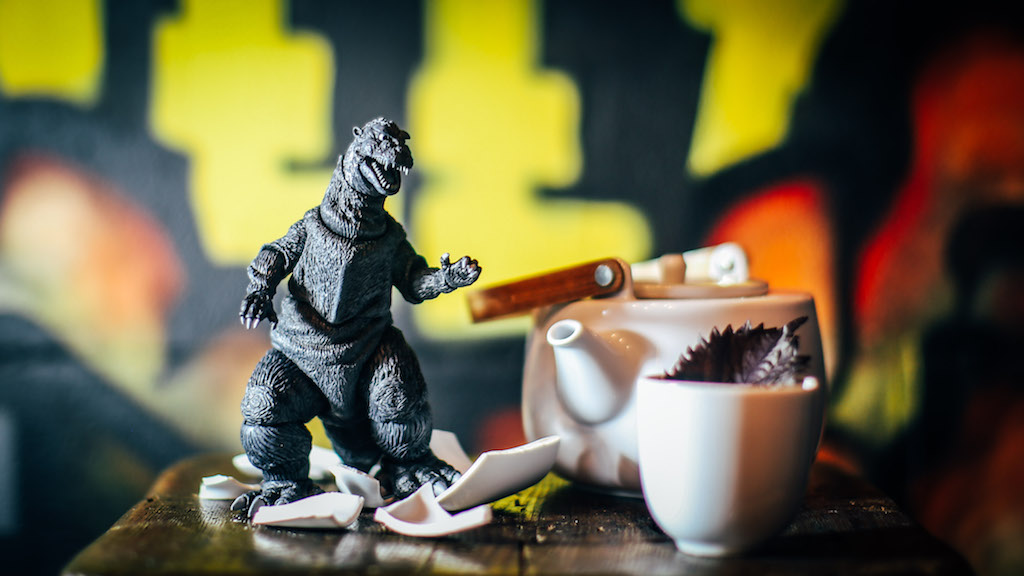 Japanese-inspired cocktails also play along with the Godzilla theme. Above, the "Love Crazed Monster Crushes World" with
Suntory Toki Japanese Whisky, bergamot tea, and vermouth.
Try Calpico, a yogurt soda, on its own or mixed into a Calpico Fizz with vodka, vermouth, strawberry grenadine, and sparkling water.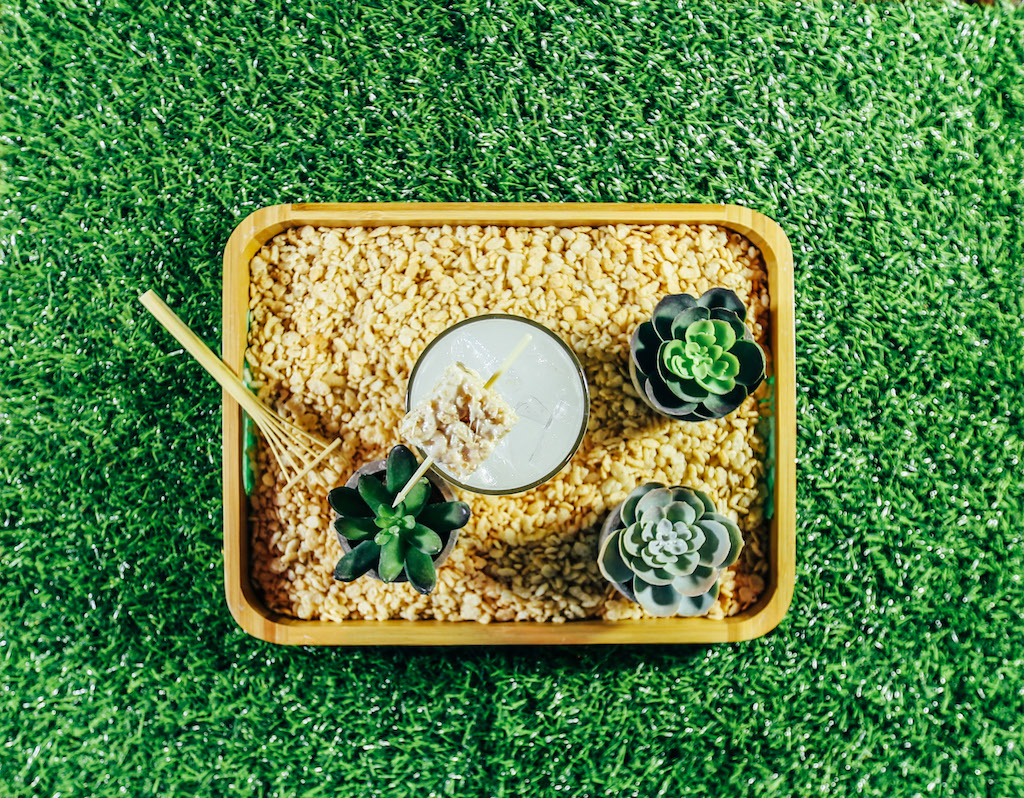 This sparkling lemon Chu-Hi puts a twist on the popular highball with manzanilla sherry and rice orgeat. It's garnished with a citrus Rice Crispy Treat.
Cherry Blossom Pop-Up Bar. 1841 7th St., NW. March 1 through April 29. Open Sunday through Thursday from 5 PM to 12:30 AM and Friday and Saturday from 5 PM to 1:30 AM.