A guide to the newest places to eat and drink.
You don't need to kill anyone to sit on the Iron Throne. You may just need to wait on a really long line.
That's right, folks, DC's much-anticipated Game of Thrones pop-up bar opens tonight. It's safe to say this is the most elaborate pop-up yet from the people behind the Christmas Bar and Cherry Blossom Super Mario Bar. Drink Company's Derek Brown and Angie Fetherston and their team have painstakingly transformed Mockingbird Hill, Southern Efficiency, and Eat the Rich into different parts of the Seven Kingdoms. The thematic cocktail menu includes drinks named "Dothraquiri" and "The Lannisters Send Their Regards," plus fanciful garnishes like plastic dragons and swords.
Check it out anytime between now and Aug. 27. And remember: when the show premieres on July 16, the bar will close early on Sunday nights so everyone can go home and watch it.
Take a tour inside: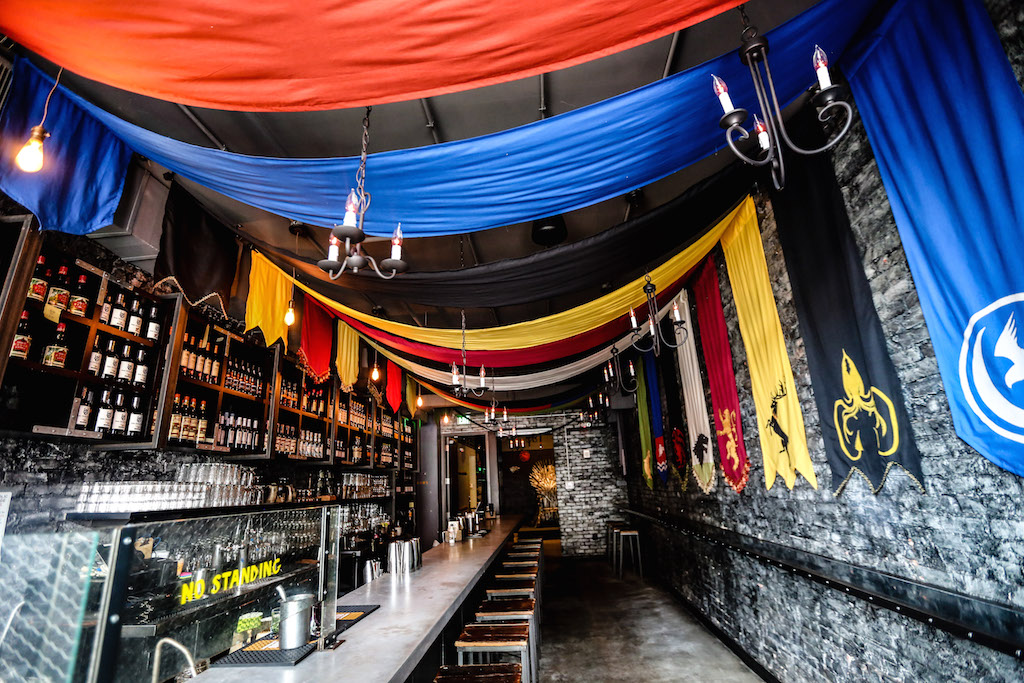 You will enter the pop-up through Eat the Rich, which has been turned into the Red Keep. The King's Landing castle displays banners from the kingdom's houses.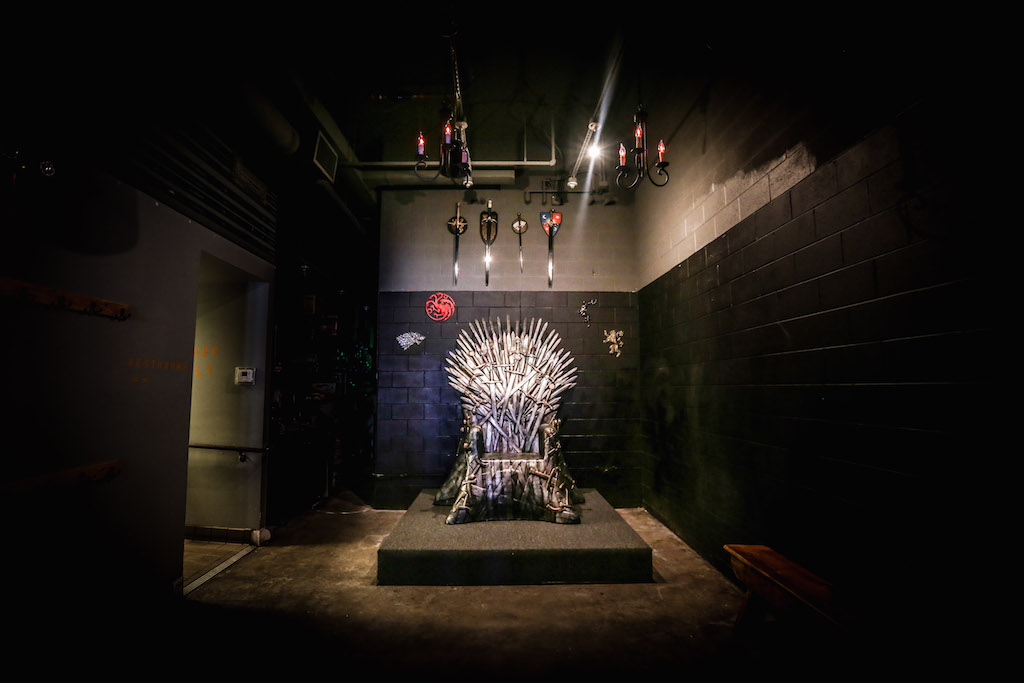 Head to the back of the bar for your chance to sit on the Iron Throne.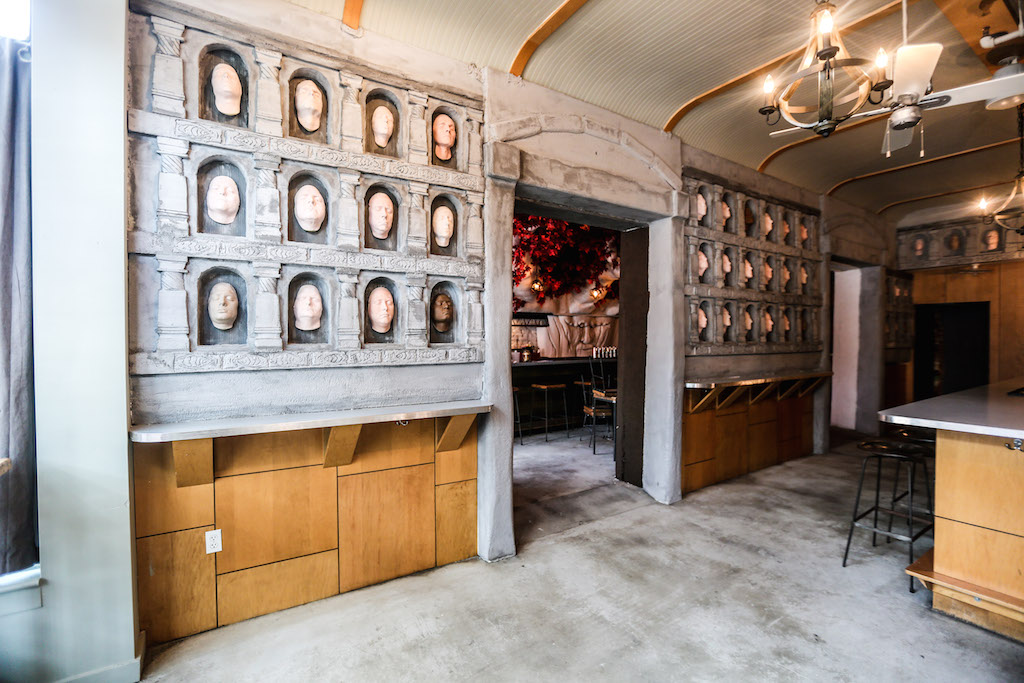 Next, step into the Hall of Faces. The busts belong to staff, friends, and other community neighbors who had their faces cast in plaster.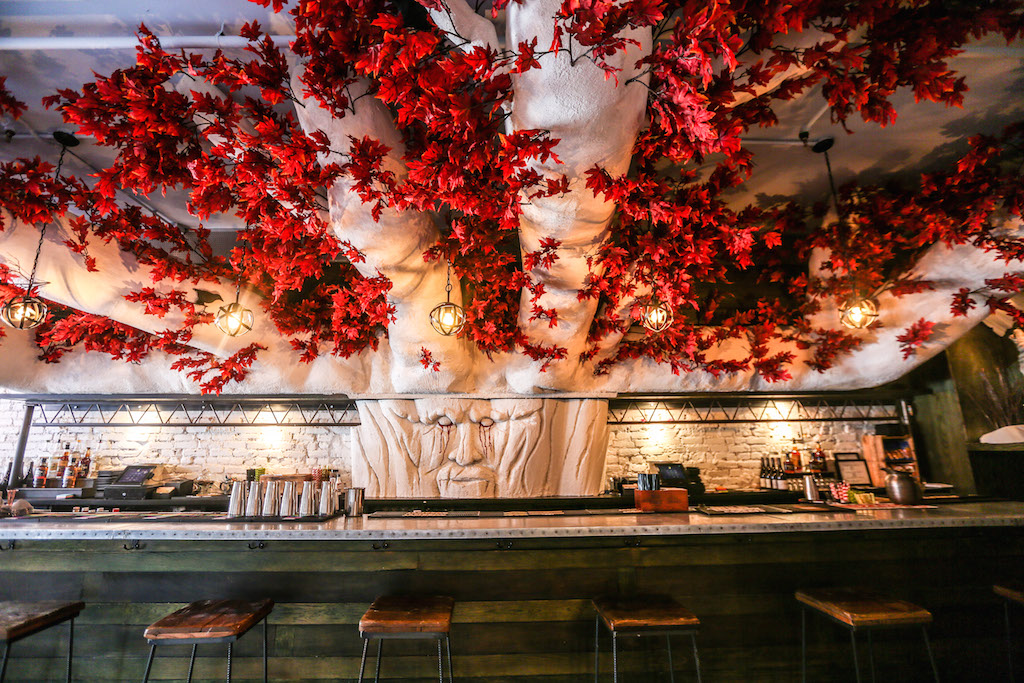 An imposing weirwood tree dominates what was Mockingbird Hill.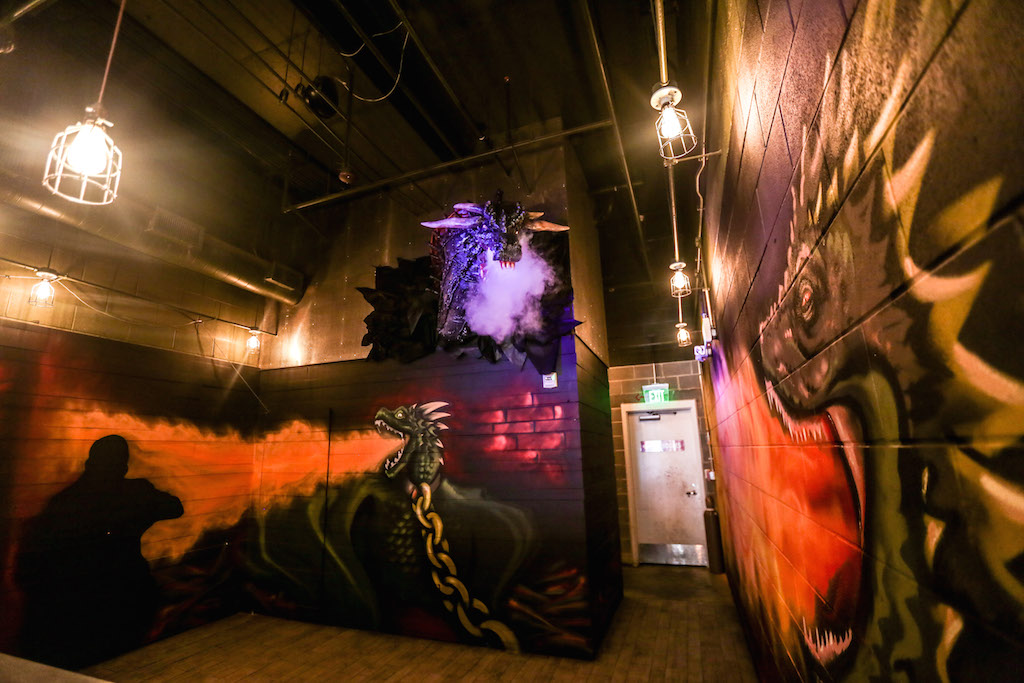 And of course, there are dragons in the City of Meereen! The sculpture even blows smoke.
Game of Thones Pop-Up Bar. 1839-1843 7th St., NW. Open June 21 through August 27, Monday through Thursday from 5 PM to 12:30 AM, Friday and Saturday from 5 PM to 1:30 AM, and Sunday from 1 to 7 PM.