The team behind DC's pop-up Christmas Bar (a.k.a. Miracle on Seventh Street) are back with another ephemeral watering hole—this time celebrating spring. The Cherry Blossom Pub opens today in Shaw, taking over Mockingbird Hill and Southern Efficiency at 1843 and 1841 Seventh Street, Northwest through April 15.
Owner Derek Brown and his team spent six weeks building an ode to DC's Cherry Blossom Festival. The result is a mashup of Japanese and District themes, with a little Super Mario Brothers thrown in for character.
"We couldn't just make it literal," says Brown. "We had to keep it weird."
Here's what to know before you go.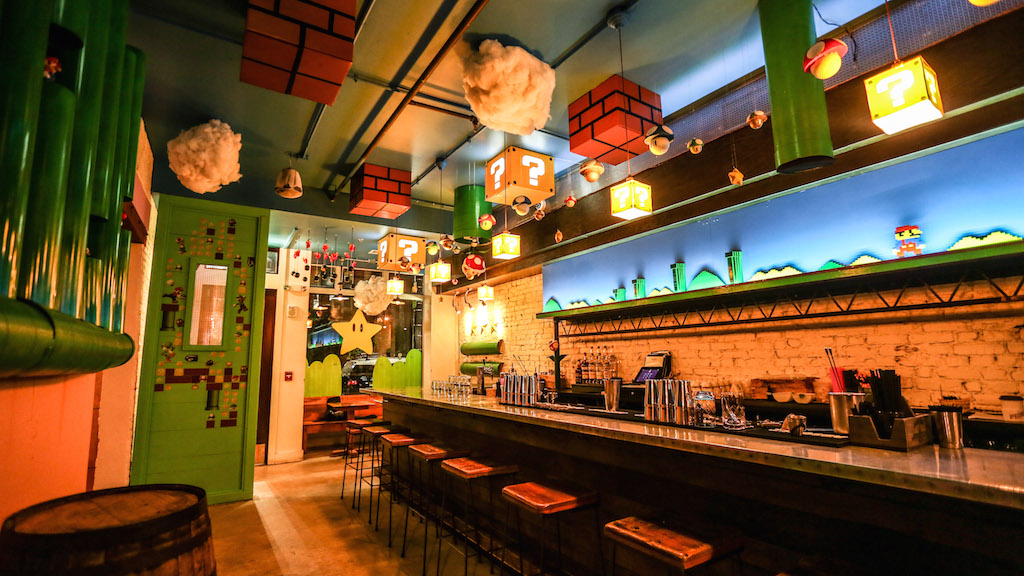 It's like Christmas Bar, with more space
Miracle on Seventh Street was notorious for lines up to three hours long (seriously), and zero elbow room inside. While there's no telling if blossom mania will strike, more space is guaranteed. Mockingbird Hill and Southern Efficiency were once separate and narrow spaces, but Brown joined the two bars. Guests can meander through three themed rooms under one roof: a pink-and-white cherry blossom garden filled with waving maneki-neko cats, another dedicated to Super Mario World (complete with plucky theme music and Piranha Plants bursting from pipes), and a sinister King Koopa room in back. All serve the same menus.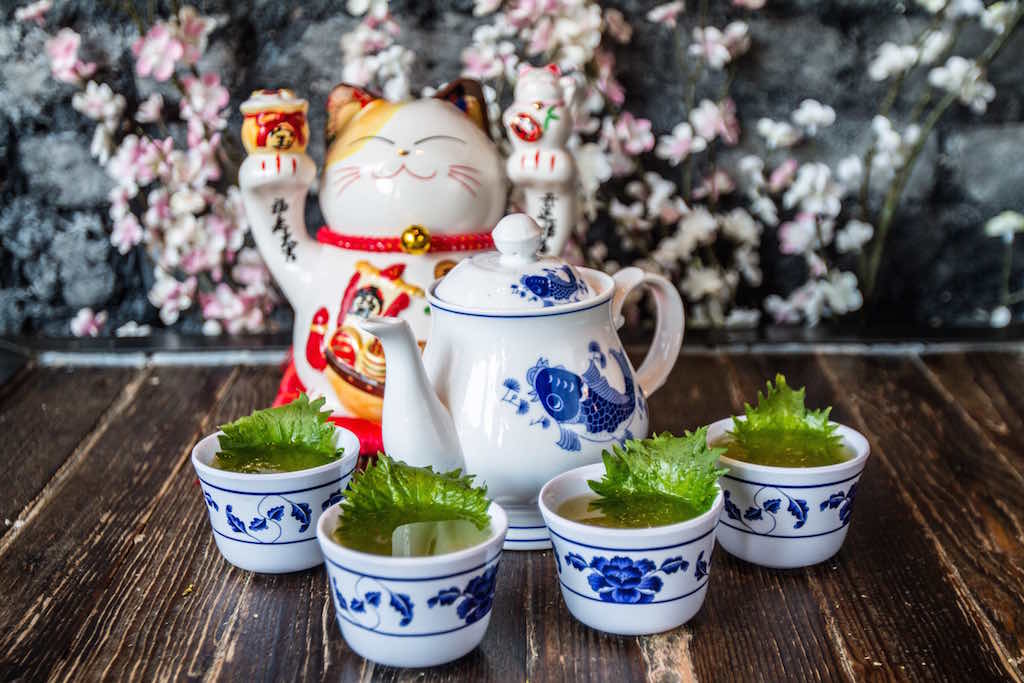 Drinks aren't pink and packed with fake cherry
Cherry blossom-themed specials often involve food dye or faux-fruit flavoring. You won't find either at the pub.
"Throwing a cherry in something or making it pink doesn't make a good cocktail," says Brown. "I challenge my friends to dig deeper."
Barman Paul Taylor designed a menu that includes "serious cocktails," even when served in feline mugs. Like at star sister bar the Columbia Room, there's no shortage of sherry, amaro, or interesting liqueurs. Options on the cocktail menu range from easy-drinkers like the tiki-esque Neko Colada with miso-infused rum and coconut, to boozier sips such as a the Press Start + A with Japanese whiskey, amaro, and Cynar artichoke liqueur. More straightforward options include sakes—yes, there's a bomb—and Japanese beers and whiskeys.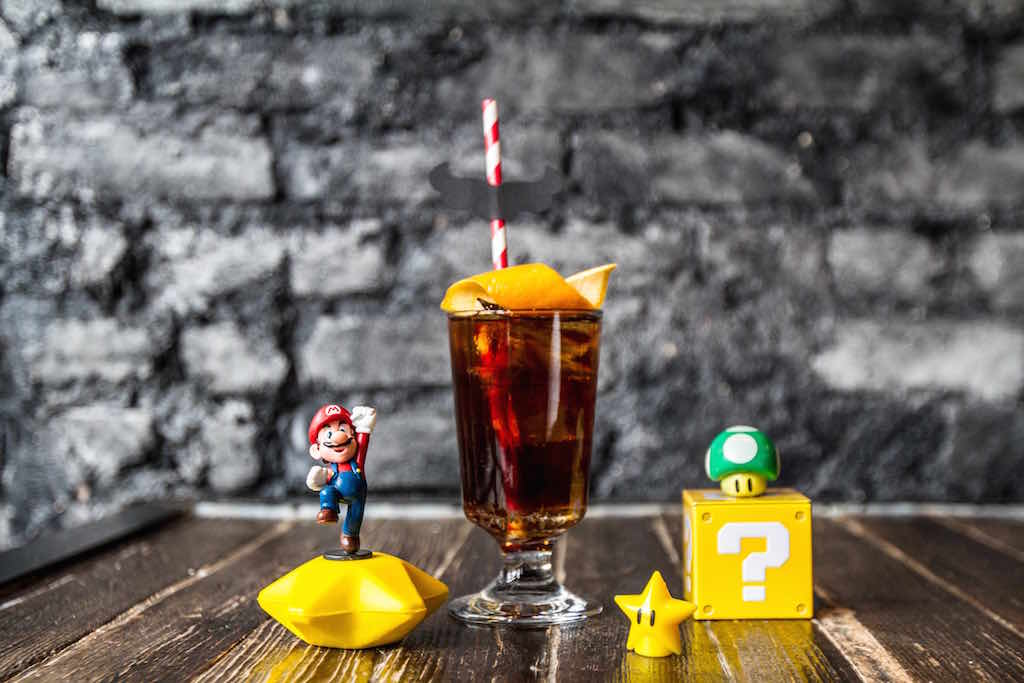 You'll want to try the katsu sando
A small food menu mostly takes cues from Japan, with a few Italian items that the Mario bros might fancy. Snacks include gyoza dumplings alongside mozzarella-stuffed sticky rice arancini. For something heartier, try a "katsu sando" with a crispy pork cutlet and Asian slaw, or pasta with Jersey-style Sunday gravy.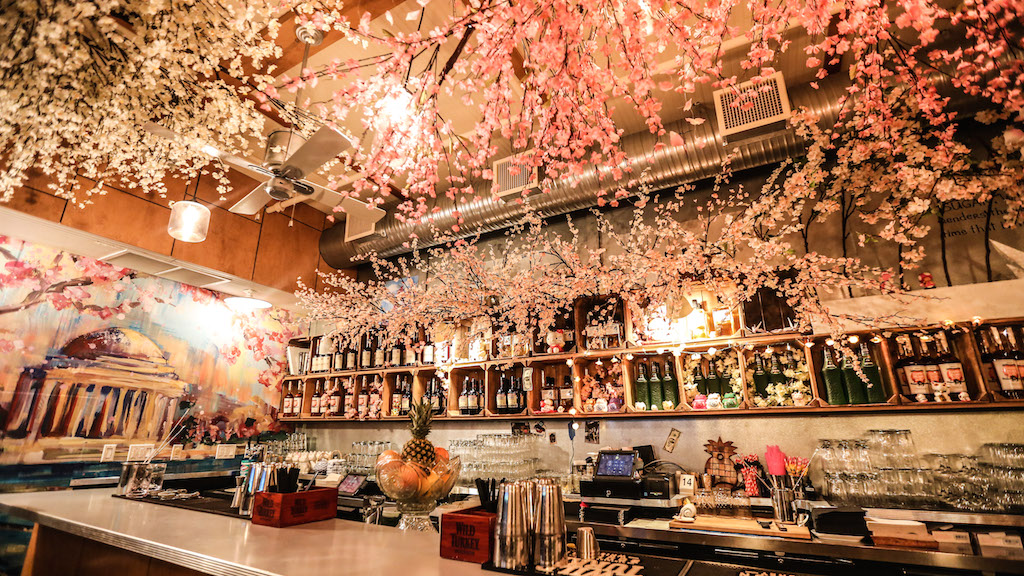 Tourists are welcome
Cherry blossom crowds often stick to the Tidal Basin and downtown, but Brown hopes his festive bar will draw tourists out of their typical zones.
"Get off the Mall," says Brown. "Start here and then go have a fish sandwich at Drift [on 7th]. Go have a local beer at Right Proper. Shaw is the real DC."
Cherry Blossom Pub. 1843 and 1841 Seventh Street, Northwest. Open on a first-come, first-serve basis: 5 pm to 12:30 am, Sunday through Thursday; 5 pm to 1:30 am, Friday and Saturday.