Surveys show that a majority of American seniors want to stay in their own homes for as long as possible. With many of them living alone or with busy adult children, what happens to aging seniors as they start having difficulty with everyday life?
The home care industry provides the extra support needed to ensure that seniors can stay put. Caregivers help with everything from daily activities such as bathing, dressing, and eating, to providing companionship, transportation, and even nursing care for patients with more serious ailments such as Alzheimer's or Parkinson's.
The idea of a caregiver is often met with resistance, and it can take a lot of convincing. "Probably the most difficult thing to get through to the aging seniors is that this is not about limiting their freedom," says John Bradshaw, founder of Georgetown Home Care, which serves the DC metro area. "This is about creating more freedom for them."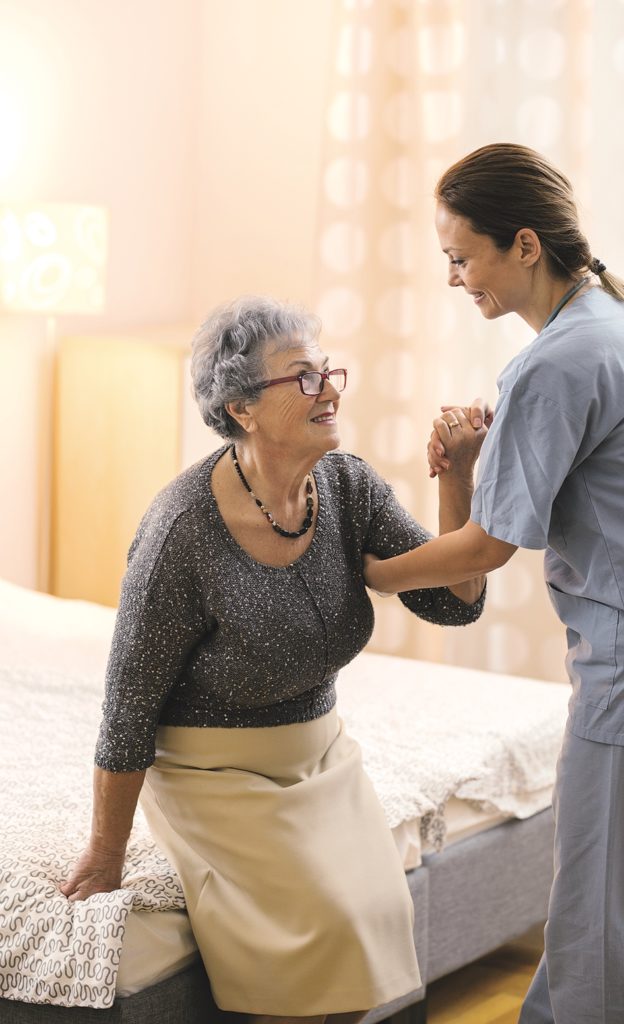 Bradshaw suggests gently proposing extra help around the house. "You need their buy-in so [your] parents will know they have control, that they can decide what kind of help and how much of it they want," he says.
Neal Kursban, CEO of Family & Nursing Care, which provides private home care in Washington and suburban Maryland, adds: "It's crucial not to give your aging loved ones the feeling that they are making a life-long decision. People have an illusion that they are signing a contract for the rest of their lives. This is not the case. Many of our long-term clients started by having a caregiver a couple days a week."
Home care agencies try to partner clients' needs with a caregiver's qualifications. "Beyond that," says Kursban, "it's about knowing which caregiver would make the right personality match for each client."
"We spend a lot of time doing a detailed assessment with the client," Bradshaw adds. "A lot of the questions are about illnesses and physical limitations, but then a lot of the questions are about their interests, what they really wish they could do, what kind of books they read, do they like to go to art galleries."
Once a caregiver is in the home with your loved one, that person closely monitors the situation and reports on any concerns or changes.
"As needs change, we're constantly in contact with the families," says Kursban.
The home care industry exists to assure families that all needs are being met, and help seniors receive a high quality of care and achieve continued freedom.