Retirement is often a springboard to new living arrangements. Fortunately for those currently facing this stage of life, there are communities where active, aging adults can shine in their golden years.
A 55-plus community is a neighborhood in which homeowners have access to nearby amenities and facilities that are intended to keep them active and socially engaged. These neighborhoods are designed with an aging population in mind, and strive to remain accessible to big city living.
The home building company, Schell Brothers, for example, has two such communities close to Delaware's popular beaches—a flourishing area year-round—where significantly lower taxes are attractive to seniors living on a fixed retirement income.
"They're resort communities, but you're still in close proximity to the DC area," says Alyssa Titus, Schell Brothers' director of marketing. "People can stay connected, go back for their grandkids' games on the weekend, remain on boards or work a little, go to museums and the Kennedy Center. Your family can come down for the weekend, if you need your kids they can get here quickly, so that's a huge advantage of retiring in coastal Delaware."
Titus says that common interest clubs, Friday night happy hours, and a year-round activities calendar help foster strong bonds with neighbors, while swimming pool and fitness facilities keep residents active.
"There's a really special and interesting dynamic that happens in our communities and I think people are seeking those personal connections," Titus says.
Schell Brothers' newest 55-plus community, Truitt, is designed as a maintenance-free community, with everything on-site, including a wellness center, movie theater, hair salon, and eventually, an assisted living facility.
Another choice is a life plan community (formerly known as a continuing care retirement community), which guarantees that residents can stay put, even as their needs change. Seniors can live independently in a home or apartment on-campus, and have the option to move into an attached assisted living facility.
As with 55-plus communities, life plan communities offer a variety of floor plans, accommodations, amenities (restaurant-style dining, fitness centers, pools, and clubs), and activities to keep seniors as physically and socially involved as possible.
Some life plan communities cater to particular affiliations, like Falcons Landing in Potomac Falls, Virginia, which was founded as a place for military officers and senior-level federal employees.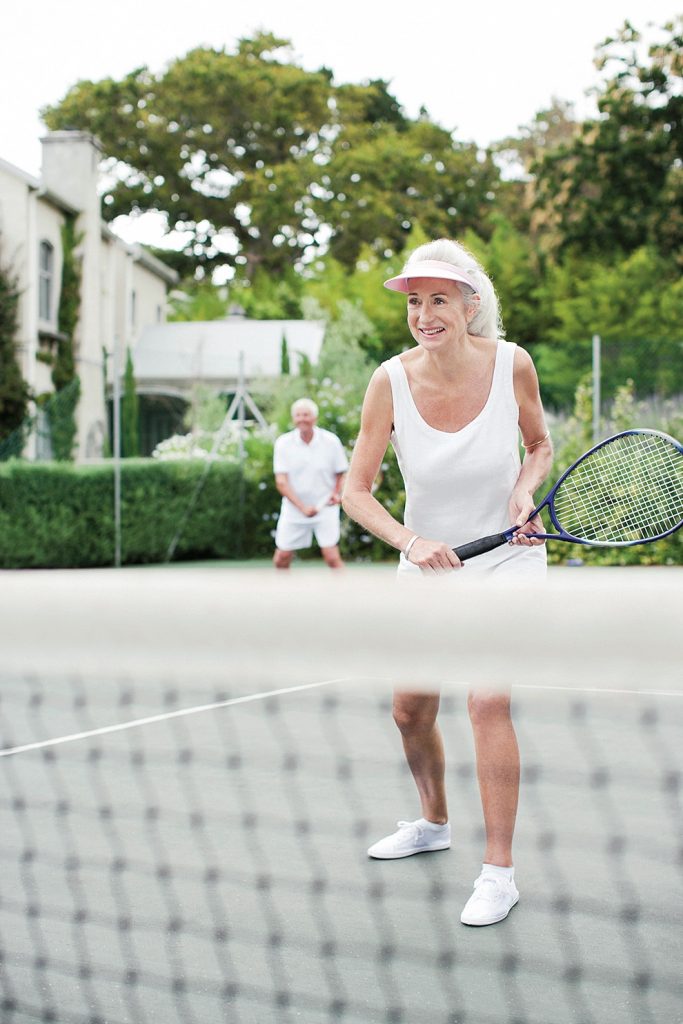 "Our tagline is 'common bonds, extraordinary living,' and I think that's what attracts people," says Leah Daily, Falcons Landing's sales and marketing director. "They are looking to retire among people who have shared the same experiences that they've had. It's not about rank at all here. It's just about life experiences and a strong feeling of camaraderie."
It's the community itself which brings people to Falcons Landing, Daily says. "This is a group of people who have a heart for service, it's a way of life," she adds. "They have served their country and now in retirement they continue that dedication to service. Our residents are involved in community outreach at local schools, charitable organizations as well as volunteering within the community, providing support and volunteer hours to the residents of our nursing and assisted living communities. They are also very active and involved in our resident committees."
Location also plays a part in a community's attractiveness. Falcons Landing, for example, is near Tysons Corner and Dulles airport. It's also Metro-accessible, with easy commutes to DC attractions and museums. Falcons Landing also provides its own transportation to events like theater trips.
"No matter what you're looking for, there's a good fit out there for everybody," Daily says. "I think that the word 'retirement' is a misnomer. People don't retire from life. They may retire from their careers but they go to a retirement community to live their life."