French President Emmanuel Macron dined on a goat cheese gateau and rack of spring lamb for a state dinner at the White House on Tuesday. The next day, he opted for something much more Trumpian: a cheeseburger. (However, his was medium-rare, while the US President prefers his meat well-done.)
The French leader and Congressman John Lewis of Georgia shared a meal on the third-floor of Tonic at Quigley's, along with a group organized by the French Embassy. Macron and Lewis also visited the Martin Luther King Jr. memorial together. According to the restaurant, Macron had the Tonic Burger with cheddar cheese, a Caesar salad, and tater tots. (Alas, he did not go for Tonic's famed "totchos.") For dessert, cheesecake. The casual Foggy Bottom pub is typically a hangout for George Washington University students.
"It would be cliché to serve French fries to the President of France — luckily we only serve tots here," Tonic owner Jeremy Pollok says in a statement.
Afterward, Macron left his motorcade behind and walked to George Washington University's Charles E. Smith Center for a speaking engagment. He took plenty selfies and shook hands with the crowd that gathered outside.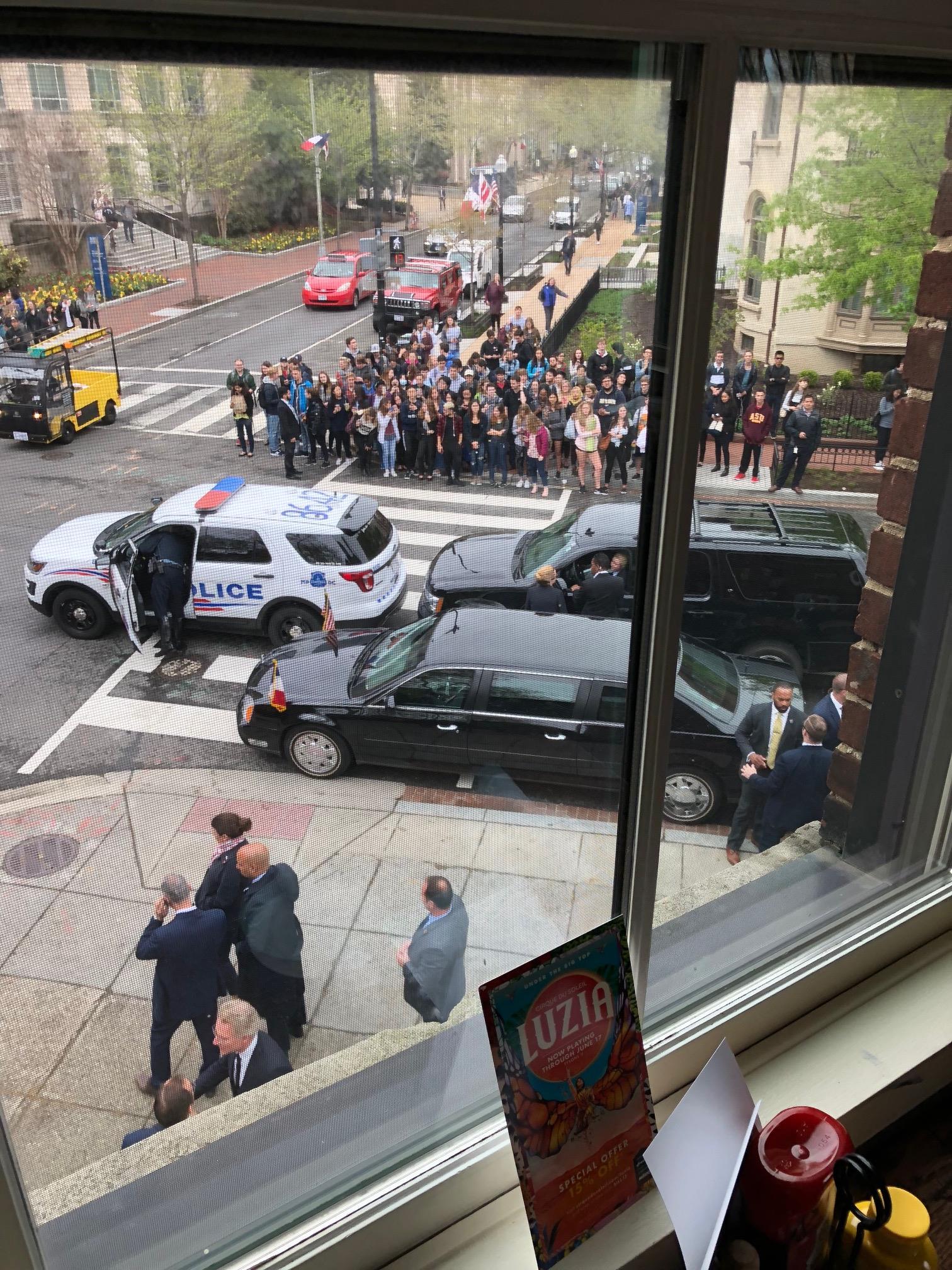 CORRECTION: This story initially reported that Macron spoke at George Washington University's Lisner Center. In fact, it is the university's Charles E. Smith Center. 
This story has been updated with additional details from the restaurant.