Jrink, the DC juice brand started by two burnt-out friends looking to get their nutrients in while straddling long hours at the World Bank, is embracing the superfood self-care trend with a new concept: the Apothékary, an herbal "farmacy" that seeks to replace the traditional pharmacy with a lineup of plant-based elixirs treating #thistown ailments like high stress and anxiety.
"We noticed, DC really doesn't have this here. We did the same thing with juice five years ago," says Kate Murphy, who manages the Apothékary. "Now, we know that people are moving away from chemicals in their skin care. They're not reaching for Advil every time they have a headache." 
The space will open May 16 at the original Dupont Circle location with an herbalist on-hand to discuss the different ingredients, many of which have been used for thousands of years in Jrink founder and CEO Shizu Okusa's Japanese heritage. "After too many 'quick fixes' like aspirin and Nyquil, we are ready to help customers find healthier substitutes," says Okusa. "Jrink was founded on the belief that busy people shouldn't have to compromise their well-being for productivity, and we believe the Apothékary will be the next step in that lifestyle."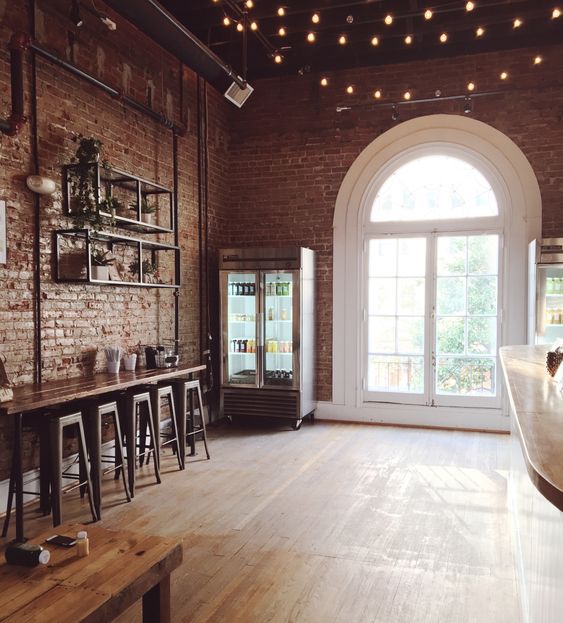 Instead of fridges full of fresh-pressed juices, the Apothékary will have a "witchier, chic vibe," says Murphy. Expect the sunny, brick-walled Dupont space to be lined with shelves full of herbs, spices, and tea blends that create tonics like the "Slay All Day," which has matcha in it for naturally sustained energy. There also will be herbal mushrooms "to help you chill out," she says. "I feel like anxiety's a big one among DC people because we work so hard."
Other offerings will include turmeric for pain, CBD oil for stress, and a beauty blend with vegan collagen. Customers can create their own personalized remedies as well—each ingredient will have information on where and how it was sourced, and how it should be used. Like the juices, delivery is available.
Check Jrink's Instagram for updates on the launch, or email Kate Murphy at kate@jrinkjuicery.com. Jrink is located at 1323 Connecticut Ave., NW.