There's a case to be made that the area around DC's Convention Center should be renamed Michel Richard Row. Three alums of Citronelle, the late chef's Georgetown restaurant, are currently cooking within blocks of it. There's Tom Power (Corduroy and Baby Wale), Cedric Maupillier (Convivial), and now David Deshaies, who worked with Richard for 17 years before opening Unconventional Diner four months ago.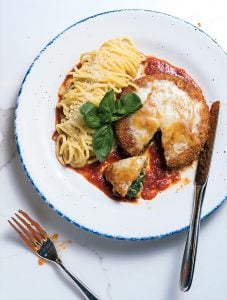 Deshaies readily admits there's a lot of his mentor in the new restaurant—even beyond the 72-hour short ribs that bear Richard's name. You can sense the elder chef's taste in the decor (pale wood and Warhol-inspired wallpaper), in the clever riffs on American classics (nobody took more delight in reimagining comfort and junk foods than Richard), and in the very concept itself. The idea for the place came from the many late-night meals Deshaies shared with Richard while they traveled around the country doing charity events: "Michel would tell me, 'David, look behind you. We're in a shitty diner—and it's packed!' "
As you might have guessed, Unconventional Diner is no greasy spoon. During the day, pastry chef Ana Deshaies—David's wife and another Citronelle alum—creates a caseful of pastries, including sugared doughnuts and ethereal croissants. There's a straightforward but appealing lineup of main courses, such as a fabulous bagel and lox strewn with capers and a zesty fried-chicken sandwich (nearly upstaged by its excellent fries). Less successful: a Cuban pork bowl that's saltier than anything else and a breakfast sandwich too heavy on congealed cheddar.
At night, the chef gets more playful, especially with snacks. The tastiest of the lot: a dome of salmon that hides a poached egg inside (with a bagel served in bite-size hunks); an assemble-it-yourself PB&J with foie gras custard, dehydrated peanut butter, grape jelly, and triangles of white toast; and gingery mushroom spring rolls.
Deshaies may be French by birth, but the best of the bigger plates lean Italian. He puts out what's currently the city's best chicken Parm (the breast conceals a spinach-and-Gruyère filling) sided with buttery noodles. Squid-ink linguine is gilded with crab bisque and sweet lump meat. A bit of celery and lemon-confit aïoli cut through the richness. And lasagna features plenty of chard—plus plenty of Parmesan and mozzarella.
But if you're coming with diner fare in mind, skip the forgettable steak and eggs and go for the burger—it's got the soul of a smash burger with the flavor of a steakhouse patty—or the meatloaf, fashioned as much from vegetables as from beef, pork, and veal.
Usually, when a restaurant has an adjective in its name, I'm skeptical. (Seattle's Best Coffee, um, isn't.) But in this case, Unconventional Diner lives up to it.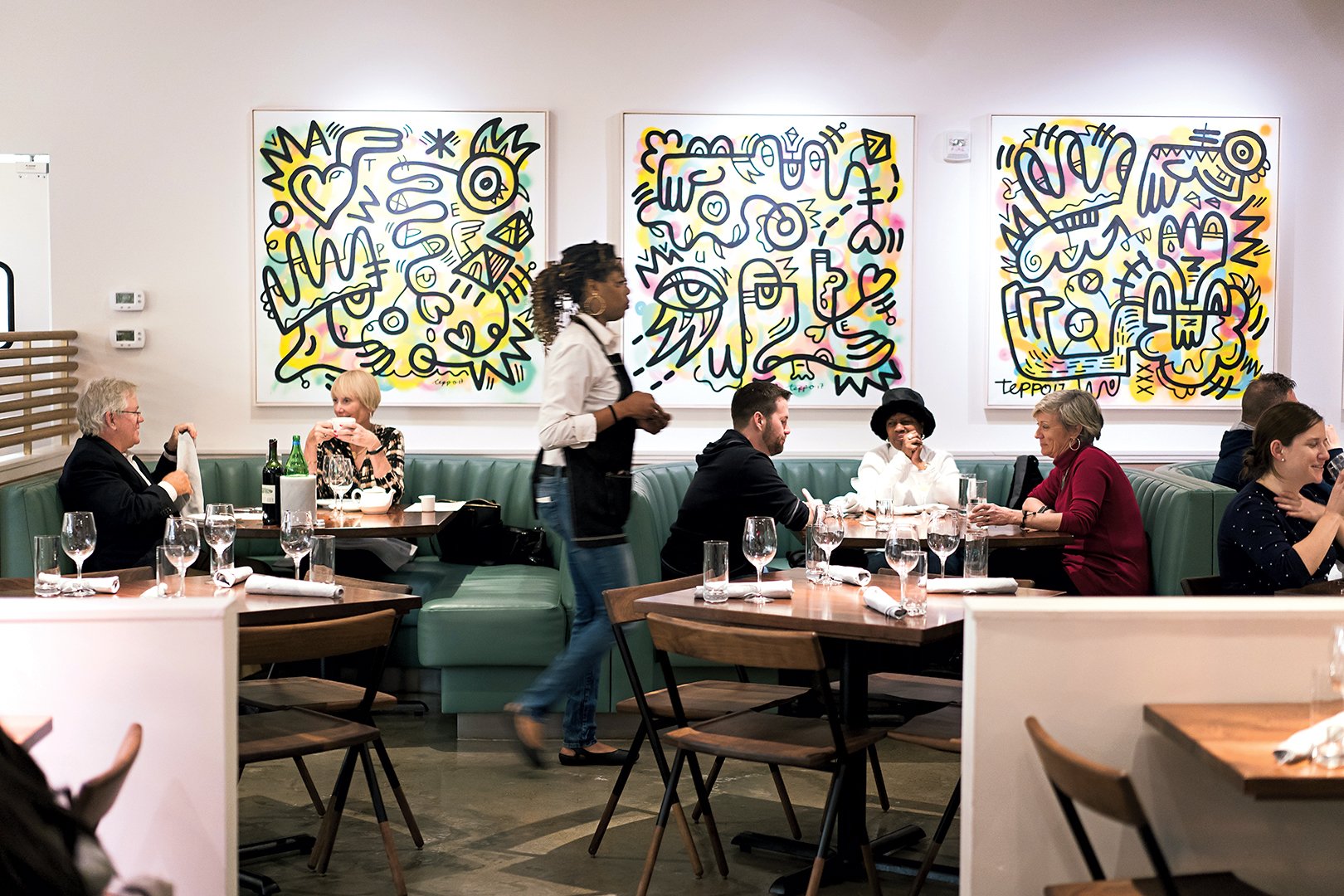 This article appeared in the April 2018 issue of Washingtonian.
---