The stair car arrived 15 minutes late to Yards Park Tuesday. By 5 PM, there was a small line to climb one of the most recognizable gags from Arrested Development, the darkly humorous show that ran three seasons on Fox and has since been revived by Netflix.
Though many thought the show's fourth season (its first on Netflix) paled in comparison to its earlier ones, loyal fans like Marshall Griffin, Jenny Osborne, and Matt Cooper hope the next one, which debuts later this month, will be better. In fact, the friends, all of whom work in Crystal City, took Metro in just to climb the stair car. They also grabbed some Arrested Development swag that included posters and campaign buttons that bore a striking resemblance to Hillary Clinton's. Some of the members of the marketing team wore orange hats saying "Make America Bluth Again."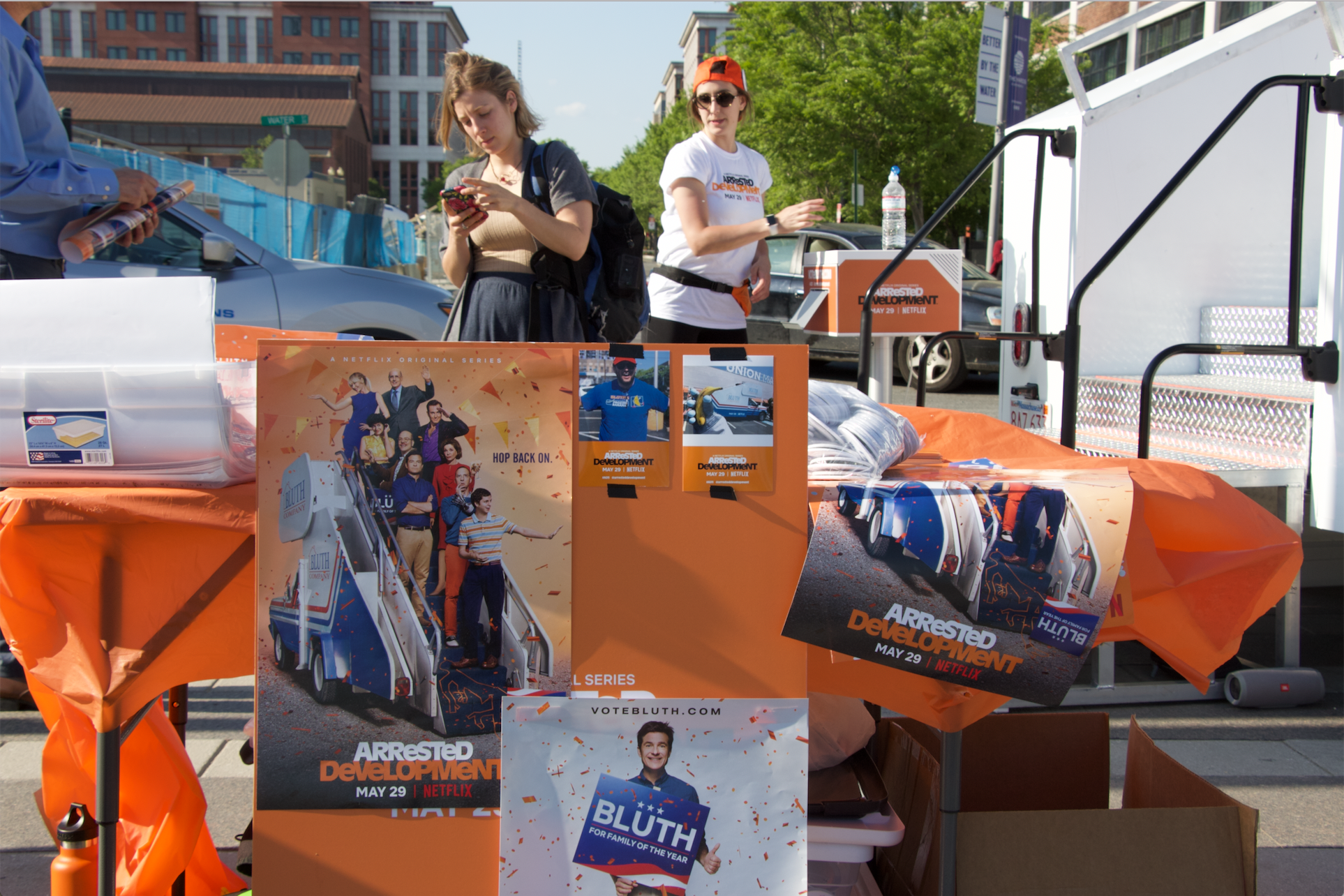 A meticulously choreographed social media strategy awaits fans at the top of the stairs. There you'll find  Arrested Development props—a hard hat, an inflatable banana, a stuffed seal. Snap a photo (a member of the marketing team will do that for you if you like) and you'll get a free printout after you post an image to your own Instagram, Twitter, or Facebook account.
So how does the car handle? It's a smooth ride, a member of the marketing team says, though low bridges are a definite threat.