A guide to the newest places to eat and drink.
One of DC's most popular outdoor drinking oases is back for another summer. The Rosé Garden at Navy Yard seafood restaurant Whaley's debuts on Saturday (weather permitting) with tropical plants, pink-striped umbrellas, and even more rosé than last year.
The biggest new highlight, though, is off-menu. Each day, the Rosé Garden will offer around 20 whole coconuts filled with their water. Spike the coconut juice with your choice of rum, and when you're done, they'll refill it with a pina colada. The special will go for about $25 (or more depending on which rum you choose).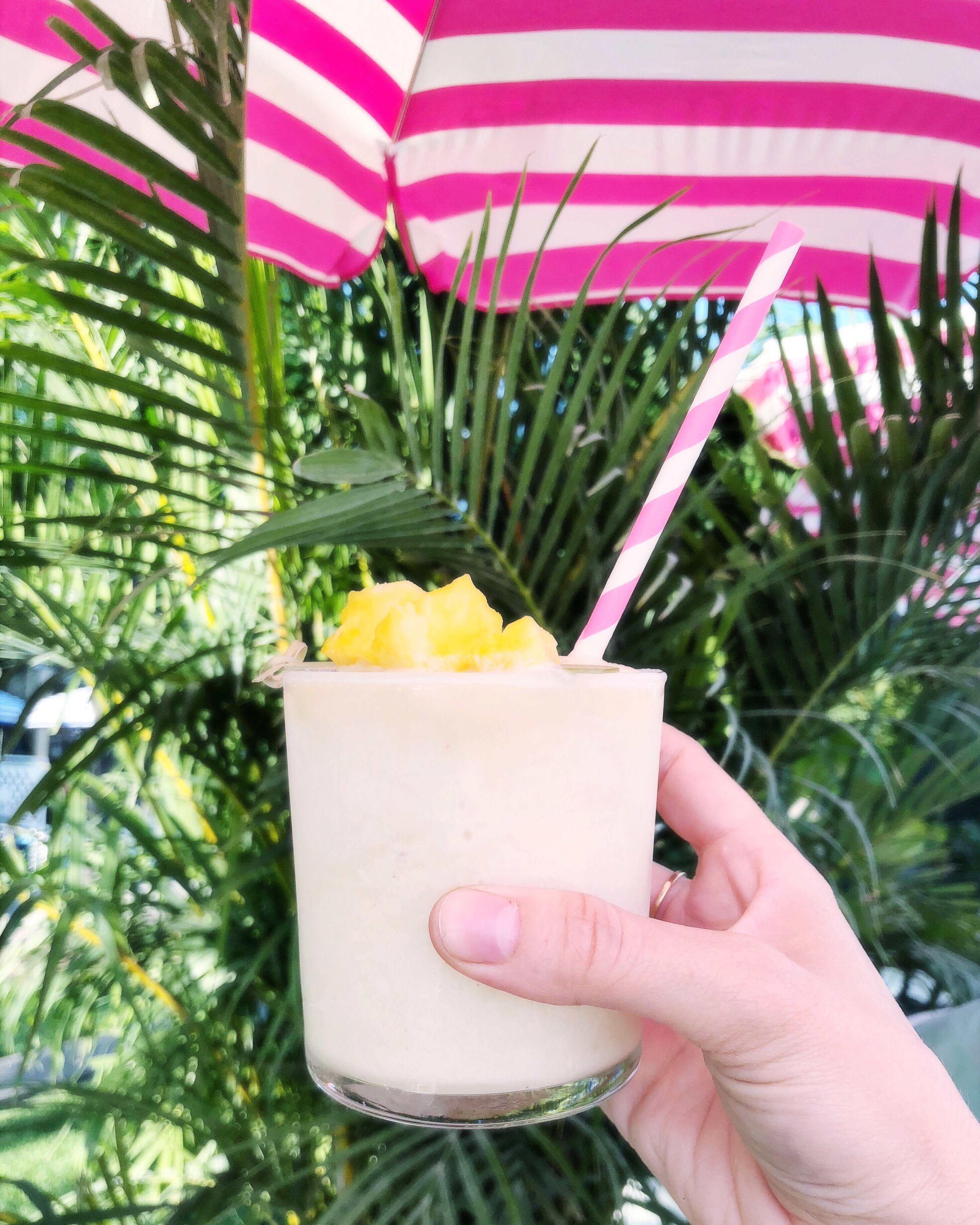 Frozen pina coladas are also available sans coconut for $15, alongside frozen Cosmos. If you're keeping with the Rosé Garden theme, 14 rosé wines will be sold by the bottle (mostly in the $40 range) and seven by the glass. Highballs and a couple beers round out the drink menu.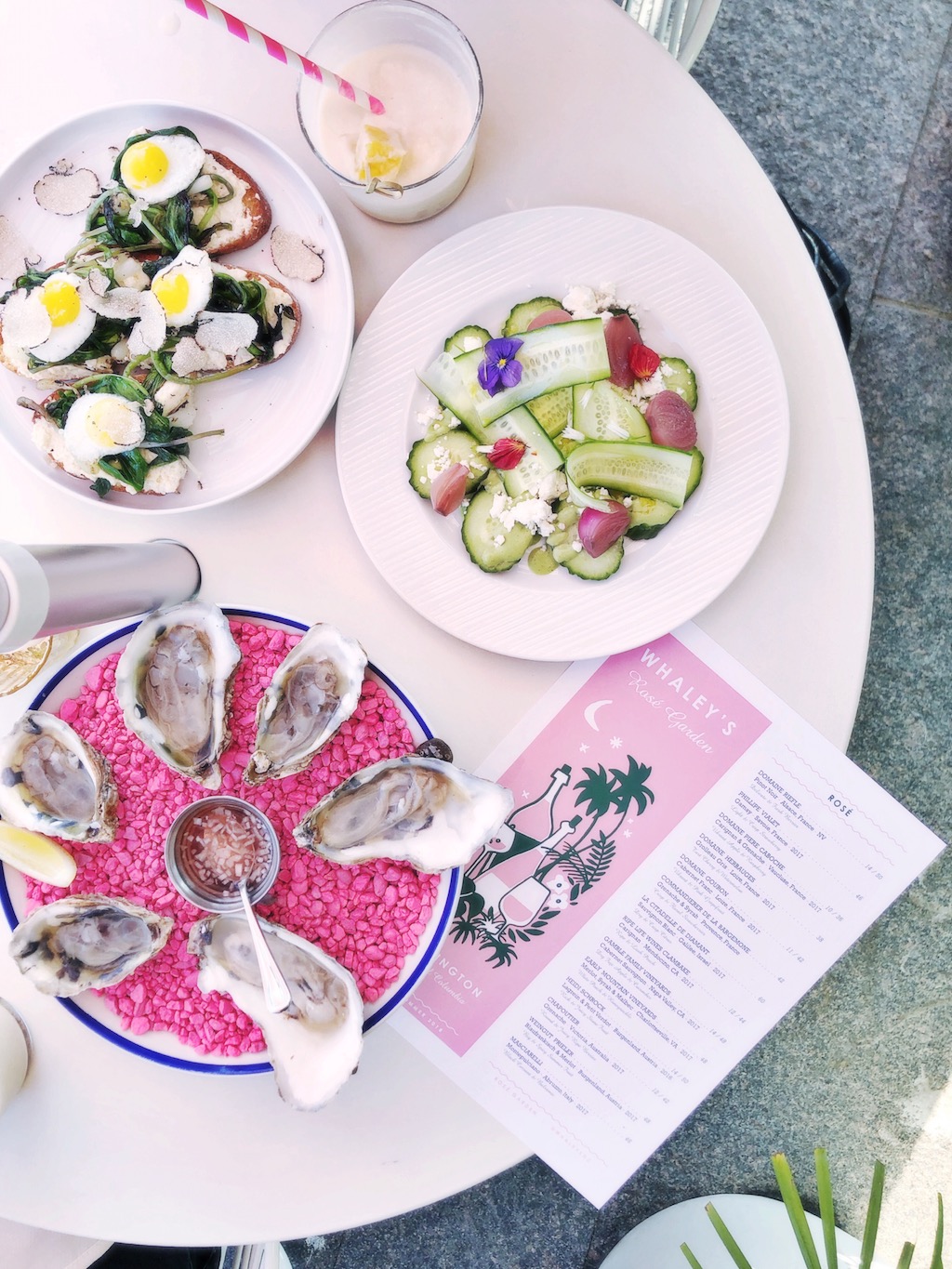 Chef Daniel Perron has whipped up a few snacks, including an oyster of the day, smoked blue catfish rillettes, and shrimp tacos that use nasturtium leaves in the place of tortillas. The menu also has its own contribution to the fancy toast trend: grilled ramp toast with whipped ricotta and Italian summer truffle for $18.
The 30-seat patio overlooking the Anacostia River will not take reservations. If last year is any indication, you'll want to get there early.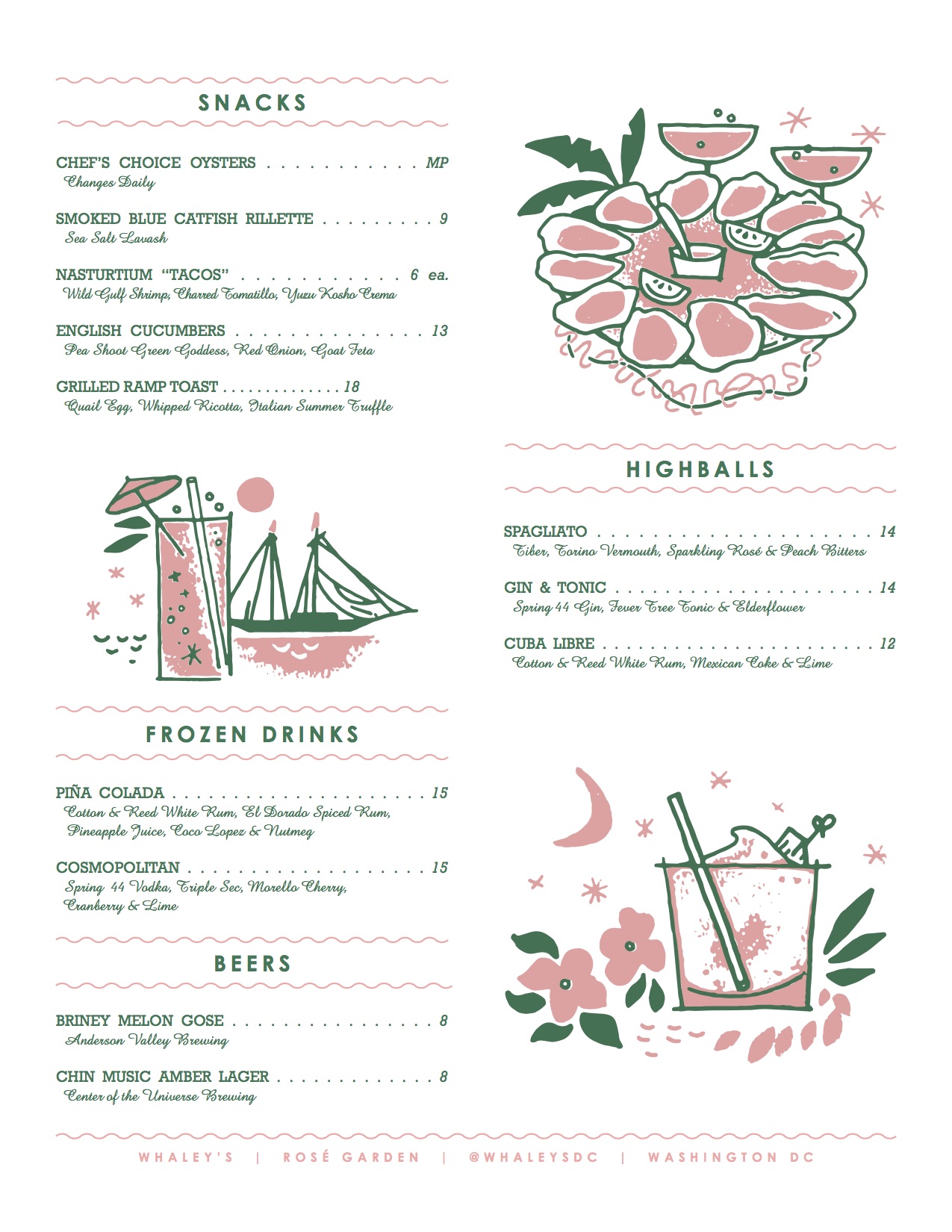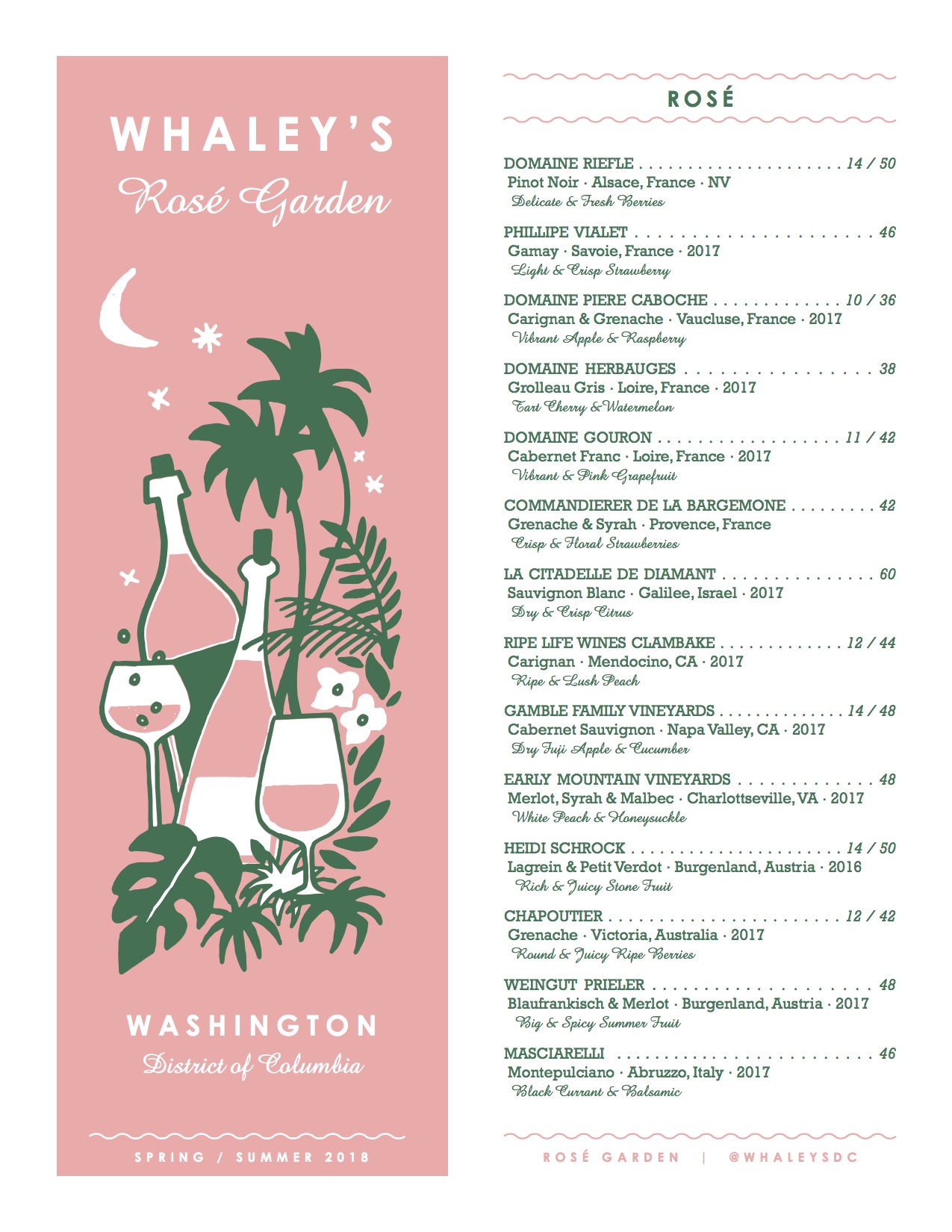 Whaley's. 301 Water St., SE, Suite 115. 202-484-8800.