To read more of our Ultimate Guide to Washington BBQ, click here.
Go here for: Heaps of wood-smoked meats
John Snedden's chainlet pioneered Washington's barbecue scene in the early '90s and was among the first to produce 100 percent wood-smoked meats on a large scale. (He designs his own smokers.) Another thing that sets this trio of shops apart: Snedden's house-made sauce—a tangy brew loaded with onions and kept warm for dribbling on an array of meats (our favorites: chicken, ribs, split sausages, and lamb). When it comes to sides, we're hooked on the mac and cheese with chili-cheddar sauce and the corn pudding spiced up with pickled jalapeños from the fixings bar. 25 S. Quaker Ln., Alexandria; 3471 Washington Blvd., Arlington; 2418 Wisconsin Ave., NW
Go here for: DC's best new-wave barbecue
What happens when a fine-dining chef follows his passion for barbecue? In the case of Rob Sonderman, good things. Sonderman takes plenty of creative license with his towering sandwiches. Look for daily specials (if you see pit beef, pounce) and "faux 'cue" creations such as a smoked-mushroom "meatball" sub with provolone. Most sides are also meatless—smoke-kissed cauliflower was a surprise hit. That said, Sonderman's meats are some of the best in the city. Currently, the Fed is housed in a small Adams Morgan space outfitted with an even smaller smoker. An expansion—with a real wood pit—is in the works. 1654 Columbia Rd., NW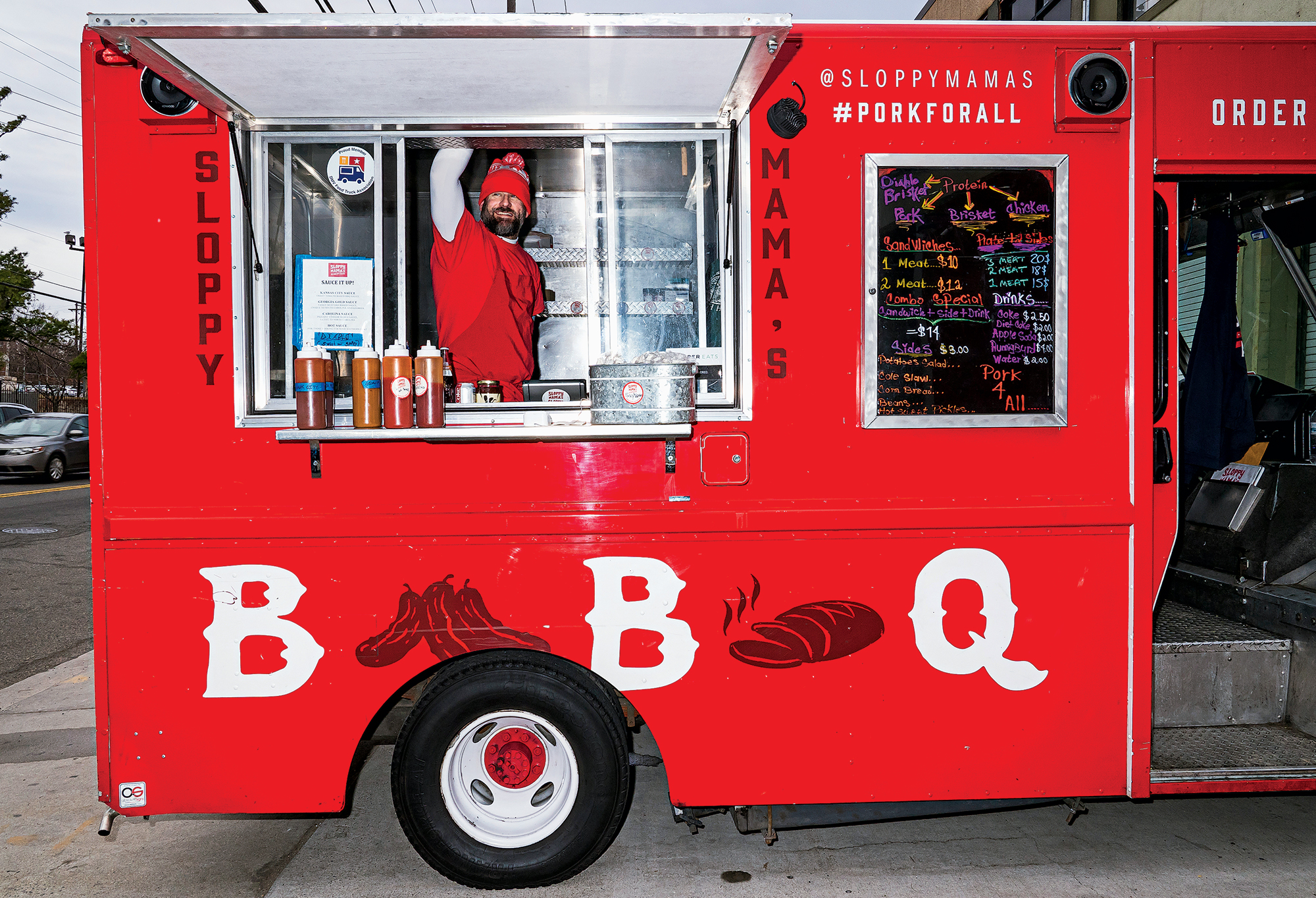 Go here for: A big pile of ribs
This popular trio of Frederick-area restaurants provides a veritable tour of America's barbecue map. But lots of places around here do that. What makes these unique is that they pull off the array of styles (not to mention a plethora of sides) so well. Crimson-sauced Arkansas brisket, pulled pork shoulder, and salty-sweet pit ham are standouts. However, the offerings that make us routinely brave I-270 traffic are the St. Louis cut ribs, served two ways—either dry-rubbed in sugar, pepper, and spice, then smoked until they morph into a glorious kind of meat candy, or mopped in sweetsauce. You'll want to get them both. 118 S. Market St., Frederick; 221 Shorebird St., Frederick; 3323 Worthington Blvd., Ijamsville, Md.
Go here for: The best meats across the board
Georgia native Myron Mixon made his name on the competition circuit, then parlayed racks of trophies into a career hawking smokers, cookbooks, and bottled sauces. Last year, with two alums of Arlington's Faccia Luna, he created this spot. We'll admit that the 200-seat dining room full of Mixon-branded paraphernalia had us thinking he could be more Guy Fieri than guru. But the proof is in the pulled pork—and especially the luscious brisket. The best way to try everything is to order a three-meat plate (throw in some baby backs, too), and bring a crew so you can go heavy on appetizers. The deviled eggs are award-worthy. 220 N. Lee St., Alexandria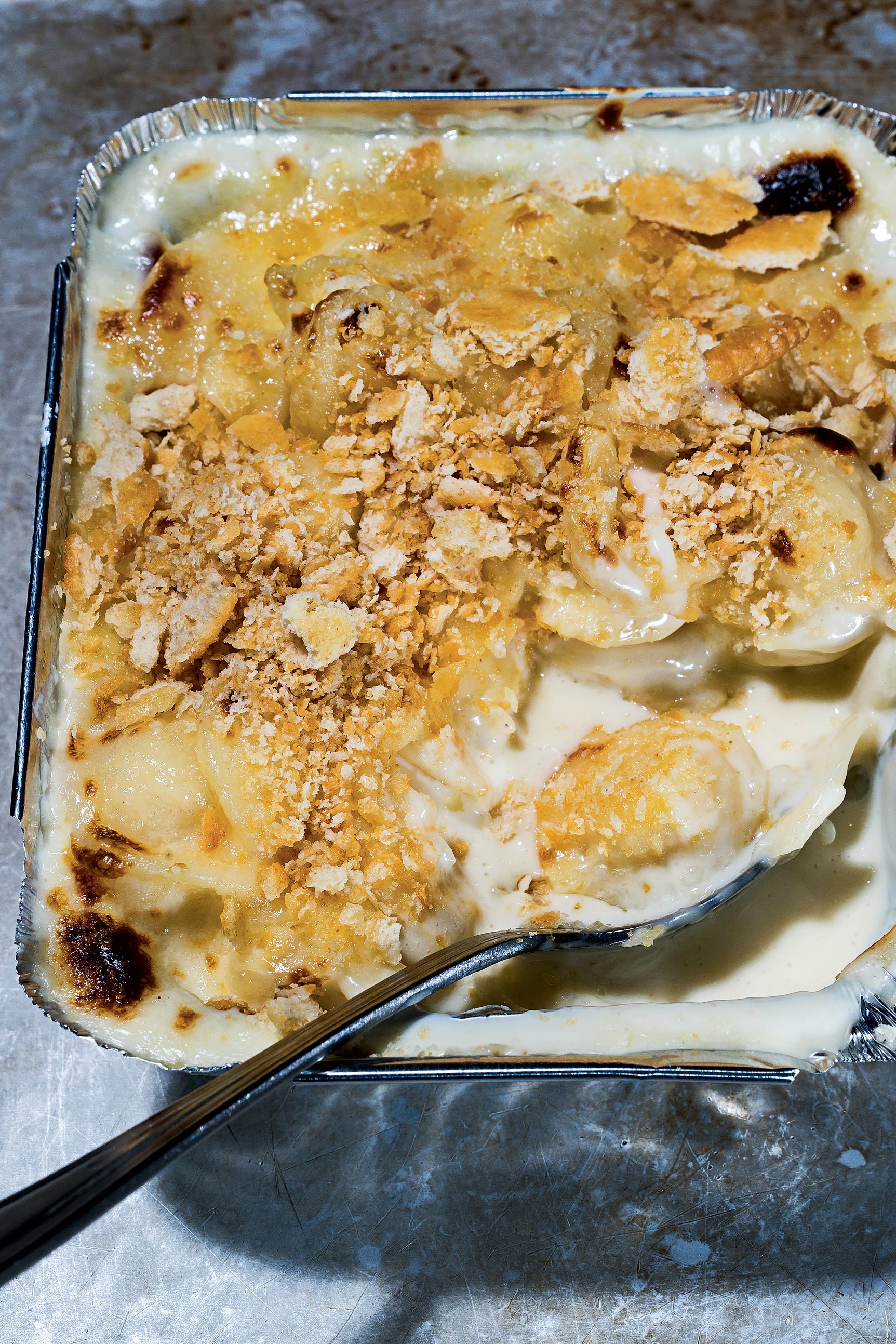 Go here for: Cheffy 'cue and cocktails
At this bright nouveau shack (formerly home to the barbecue chain Famous Dave's), Matt Hill tweaks classic sides, starters, and, yes, meats. Sure, there's lean brisket and pulled pork, but on our visits they were eclipsed by the Chinese-style char siu pork belly, aromatic with toasty spices, and the pickle-brined fried chicken. Desserts and drinks are no afterthought. A Virginia cider or well-balanced margarita kicks things off nicely, and butterscotch-banana pudding is tough to turn down. 370 W. Broad St., Falls Church
Go here for: A taste of home for Texans
This Penn Quarter dining hall is full of Lone Star kitsch, but the barbecue is as legit as it gets outside of central Texas. (In fact, the killer jalapeño-cheddar sausages come from the famed Kreuz Market in Lockhart, which Hill Country is modeled after.) Chef Dan Farber smokes his textbook brisket on Texan post oak, with no gas or electrical assist. Still, he's also made a recent effort to branch out to less traditional fare, such as apricot-rubbed pork chops. It's hard to go wrong with sides, but don't miss the cucumber salad and corn pudding. 410 Seventh St., NW
Go here for: The mega-sandwiches
This Bloomingdale smokehouse took a bit of a downturn after losing its original pit master and moving into a larger space in early 2017. But on our most recent visits, we were happy to see that DCity had regained its footing. The sandwiches are our go-tos, and it's hard to settle on a favorite. The Meaty Palmer, with its thick-cut, smoked turkey breast and pork belly married with avocado, tomato, and chipotle aïoli? Or the Brisket Champ, with pickles, crispy onions, and a tangy-sweet sauce? Both are stuffed between thick Texas toast but aren't so unwieldy that they readily fall apart. That said, you may need some extra napkins for the half-smoke overflowing with smoky brisket chili. 203 Florida Ave., NW
Go here for: Brown liquor and vegan barbecue
Smoke & Barrel owner John Andrade ran a vegan-friendly heavy-metal joint in this space before he pivoted to barbecue. Still, he didn't completely step away from the vegan part—and dishes such as smoked soy wings are downright delicious. Elsewhere on the wide-ranging menu, smoked duck and spice-rubbed brisket share space with tofu-topped nachos—all served in a beer-and-brown-booze-heavy space that looks like an urban lodge. 2471 18th St., NW
Go here for: Kansas City–style Meats
KC-born brothers Ahmad and Aladdin Ashkar originally helped open a branch of their hometown favorite, Oklahoma Joe's. Then last year, they turned to their own Kansas City brand of dry-rubbed, wood-smoked, sweetly sauced grub. Go for textbook burnt ends (ultra-tender hunks of brisket caramelized in the ruddy house sauce), spiced chicken, and ribs. Sides also stand out—tangy slaw, "cheesy potatoes," and the only slightly exaggerated "planet's best beans." 2670 Avenir Pl., Vienna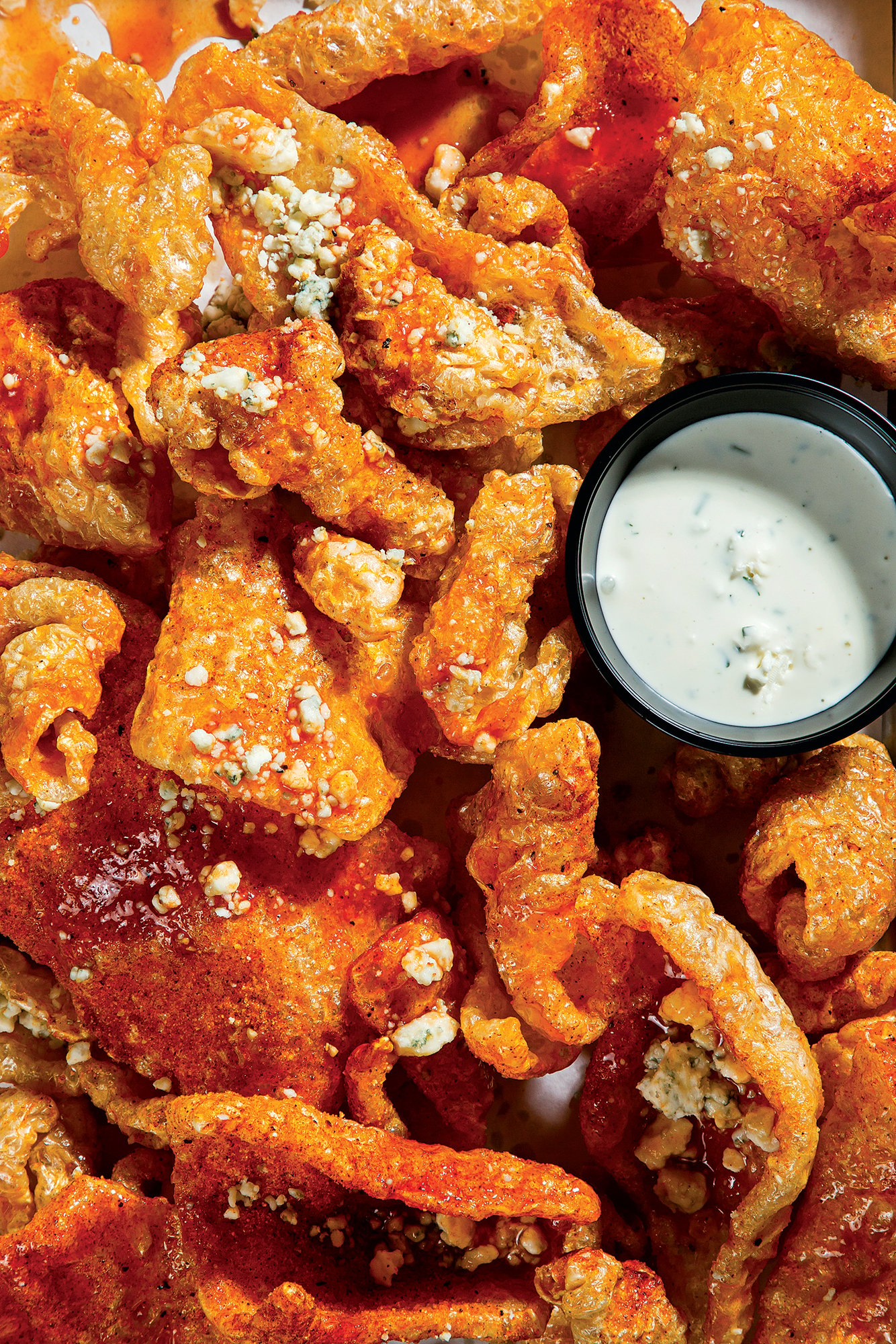 Go here for: A dash of guava in your barbecue
Peter Prime channels his Trinidadian roots for his take on American barbecue, served in a former firehouse. (Yes, there's a pole.) His brisket is rubbed with jerk seasoning before it's smoked with a hickory-and-applewood blend. Marinated oxtails are caramelized in brown sugar, pressure-cooked, grill-crisped, and basted in a guava-rum sauce. It might not count as traditional barbecue, but the bony meat is reminiscent of ribs. Sides, too, have tropical flair: Collards, braised in coconut milk, are some of the best around. 1626 N. Capitol St., NW
Go here for: Korean tabletop grilling
It isn't low-and-slow barbecue, but sizzling your own meats on a tabletop grill with a big group of friends and a bottle of soju might be more fun. This K-pop-pumping hot spot is our favorite Korean-barbecue destination for its galbi (sweet soy-marinated short ribs), bulgogi,and spicy pork belly. We recommend the all-you-can-eat option—$23 for a selection of seven staple meats or $29 if you're also up for exploring intestines. 4220-A Annandale Rd., Annandale
Go here for: A mac-and-cheese fix
Smoking Kow's food trucks are relatively traditional in the way they make their Kansas City–style barbecue—but less so when it comes to how it's served. One truck offers chicken, pork, or brisket folded into tacos; both vehicles serve meats over a mound of super-creamy cheddar-and-Parmesan mac and cheese amped with jalapeño. Owner Dylan Kough recently expanded to a brick-and-mortar location in Alexandria. The home base means a bigger menu as well as an upgraded smoker fed by hickory and cherry logs. 3250 Duke St., Alexandria
Go here for: A sandwich while boozing—or browsing Union Market
We're glad ex-teacher Joe Neuman traded books for barbecue—he's now making some of the best sandwiches in DC. He wood-smokes brisket, chick­en, and pork shoulder and makes sauces and sides at Mess Hall, a shared kitchen in Northeast DC, then serves it all from his stall in Union Market, a food truck, and the low-key Solly's Tavern. We wouldn't turn down any of the meats, but we give the blue ribbon to the moist chopped pork dressed in peppery vinegar. 1309 Fifth St., NE (Union Market); 1942 11th St., NW (Solly's)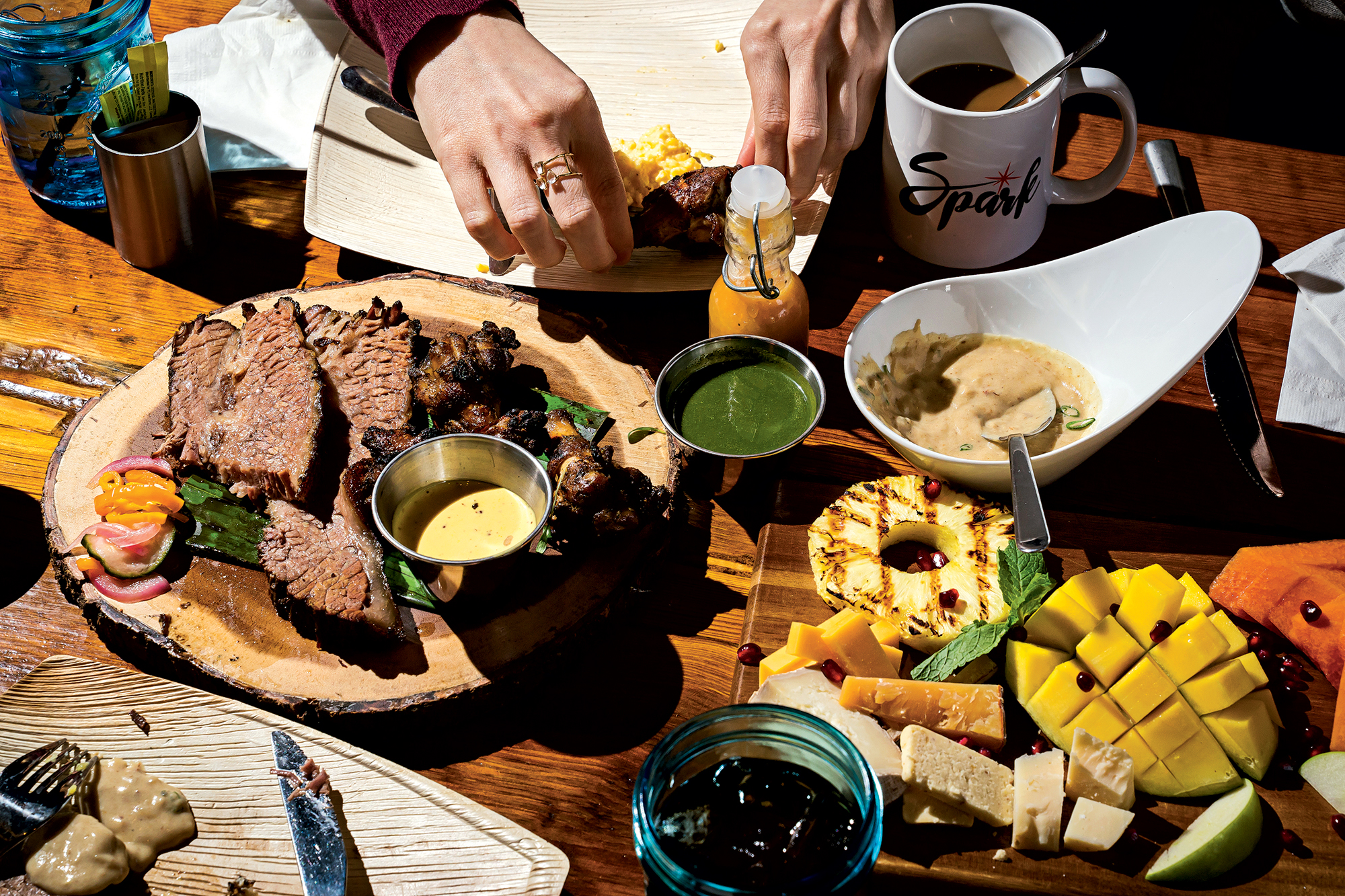 This article appeared in the May 2018 issue of Washingtonian.