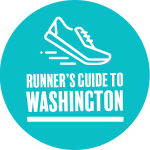 In 2013, after stress pushed him to nearly 200 pounds, the "Meet the Press" moderator took up running. Five years later and 30 pounds lighter, the treadmill devotee dishes on his routine.
What got you into running?
Motivation from my wife. I was impressed by her results. And I had hit one of those ages—my father passed away when he was 40. It didn't hit me that I'd outlived him until I was 41.
How many days a week do you run?
Six. Monday's an off day.
What time of day?
Mostly in the morning. On Sunday, it's as early as 4:30.
Where do you like to run?
Always on a treadmill. Always on a 9-percent incline.
Most memorable workout?
I had my first Hillary interview [in 2015], and she hadn't done Meet the Press in years. I wasn't sleeping well. I went down to the treadmill at 2:30 in the morning. I think I went almost five miles.
What keeps you going?
I feel like more and more in my job, Washington is stuck in a cul-de-sac—we're going in circles. In the never-ending dreariness of what Washington feels like, it's become an escape.
This article appeared in the June 2018 issue of Washingtonian.