Washington is on the brink of a food hall boom, with exciting newcomers like the massive Quarter Market slated for Ballston this fall, and a larger version of Annandale's The Block headed to North Bethesda next year (among others). But the latest in the trend? The Spot, an Asian-fusion food hall that's beginning to roll out near Town Center.
Founder Edward Wong, who's also a partner in nearby Akira Ramen & Izakaya and Urban Hot Pot, was inspired by the dining diversity of his native Hong Kong.
"You go to Hong Kong, and it has the combination of all the Asian food together in one place," says Wong. "Even the tiniest store is great. You don't have to go somewhere fancy."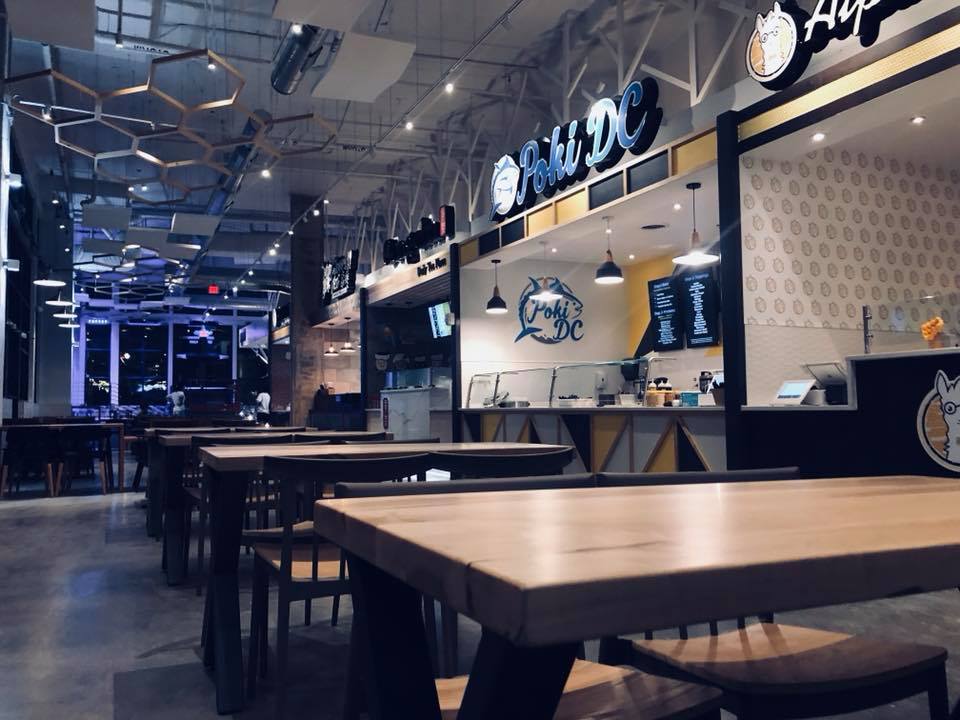 The 200-seat, 6,200-square-foot space currently houses five vendors—a mix of Taiwanese chains, indie ventures, and The Spot's own concepts. The number will eventually grow to seven when Wong and his partners secure a liquor license, which he predicts may take about two months. When that happens, a bar will serve sakes, global beers, and fusion cocktails, while a grill will focus Chinese barbecue.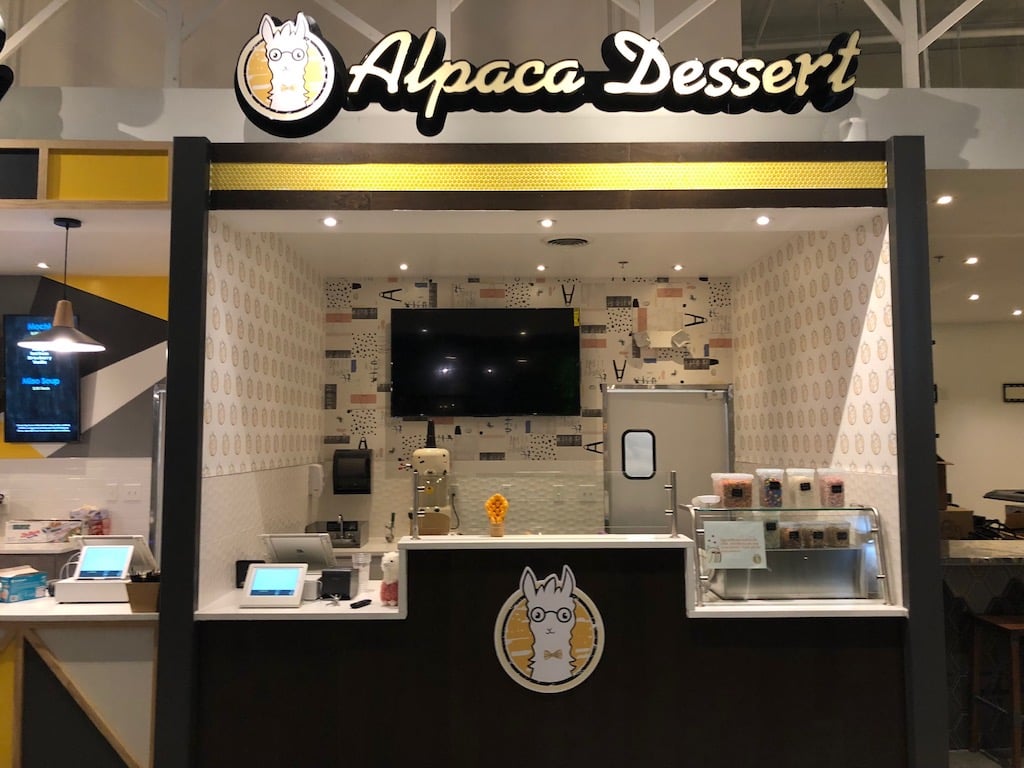 As of now, look for:
Gong Cha: This is the second DC-area location for the Taiwanese bubble tea chain—one of the largest in the world with over 1,500 locations. It's popular for house-brewed teas with customizable levels of sweetness and ice as well as a creamy, salty milk foam topping.
Cheers Cut: The Taiwanese fried chicken and seafood franchise brings its first Washington-area location to The Spot (elsewhere: Flushing, Philly). Diners can pick between crispy squid, shrimp, and meats. Wong goes for the Ninja Chicken, an extra-large 12-inch chicken cutlet.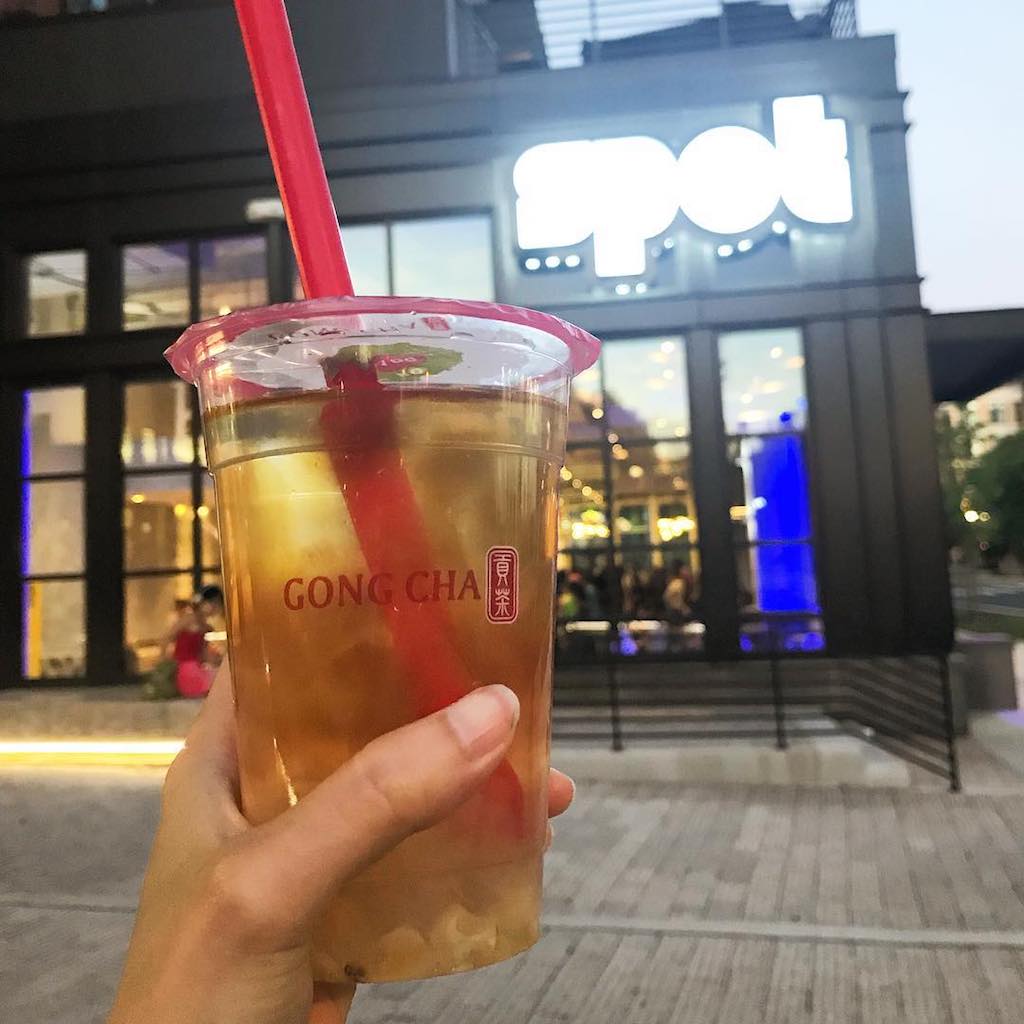 Mian: Hand-pulled noodle soups inspired by Chinese and Taiwanese bowls are the main affair here. Diners can specify skinny or fat noodles with beef, seafood, or mixed offal. The indie vendor will also have several styles of dumplings soon.
Poki DC: One of the many Hawaiian-style poke shops to open recently, this one stands out for its unorthodox offerings—think sous-vide chicken and strawberry sauce (not together, please)—and spelling.
Alpaca Dessert: The Spot's own dessert bar serves Taiwanese snow ice and Hong Kong egg waffle cones—either matcha or chocolate—stuffed with ice cream and decked out with sauces and toppings.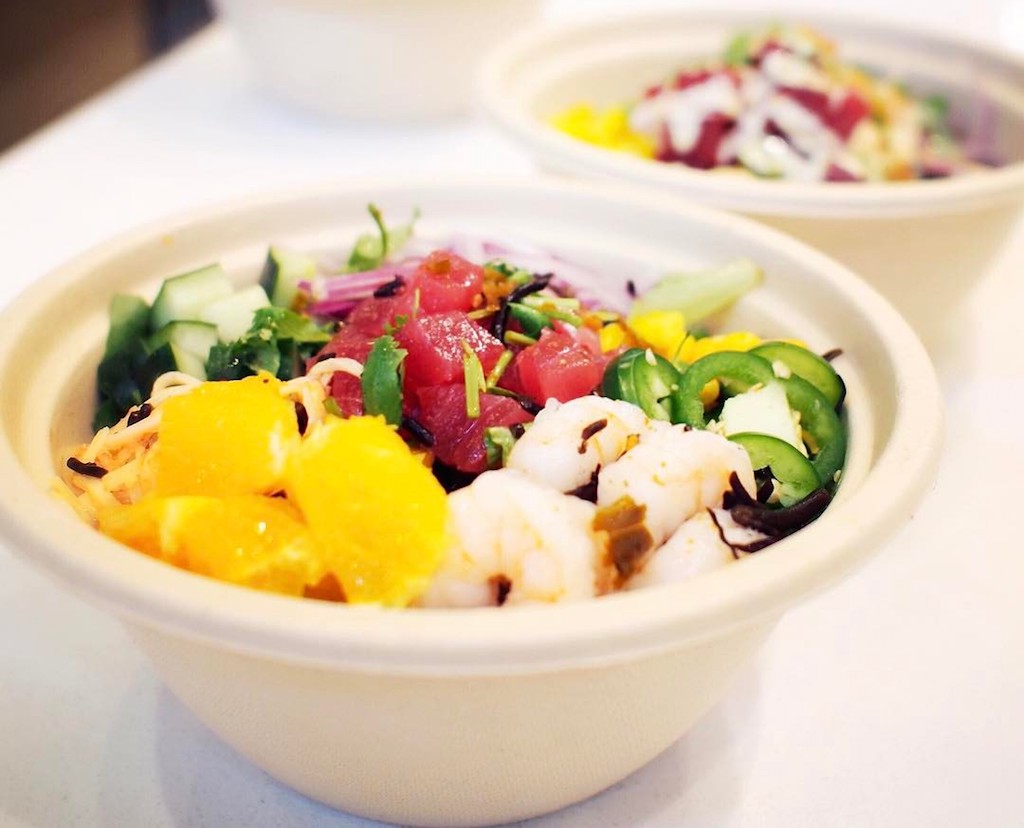 The Spot isn't the last venture for Wong. He says new locations of Akira Ramen and Urban Hot Pot are headed to Columbia, MD, while he and his business partners are also scouting more locations for sister food halls to The Spot.
The Spot. 255 N Washington St., Rockville. Open daily from 11 AM to midnight. (Bar hours will eventually go until 2 AM.)