Quarter Market Food Hall is shaping up to be one of the Washington area's most eclectic dining bazaars when it opens this fall. The massive indoor/outdoor Ballston development from Forest City just announced an additional lineup of dining and drinking concepts, bringing the total to 22 restaurants and vendors. 
New to the mix are a number of well-known local names. Ted's Bulletin will debut its seventh American diner at the food hall, while the DC-based Compass Coffee chain expands with its first cafe outside the District. Not local, but there'll also be a Chick-Fil-A. 
The 25,000 square-foot hall will also be home to some new concepts to the area. Chef Matt Baker of Ivy City's forthcoming Gravitas restaurant will open the first brick-and-mortar location of his sandwich pop-up, French Exit. The shop will serve a global variety of dishes like croque madames, fried chicken sandwiches, and Korean short rib hoagies. The Local Oyster, originally from Baltimore, will set up its first DC-area oyster bar specializing in regional seafood. California-based Slapfish also draws from the sea, with locally sourced fish tacos and sandwiches. (A first East Coast location is slated to open in Rockville first in June.)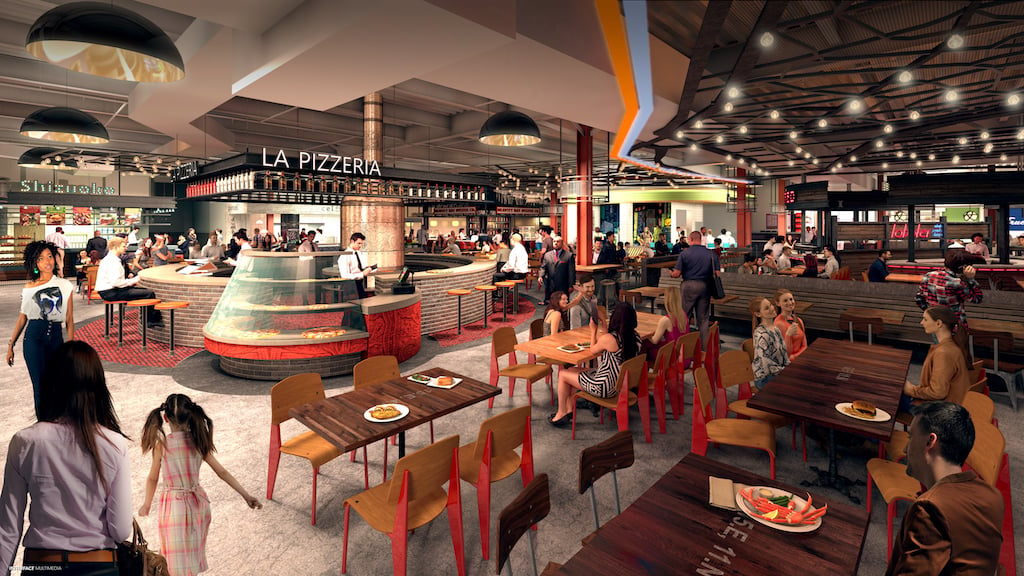 The new vendors join a previously announced lineup that includes Timber Pizza Co., sushi burrito chain Buredo, and Ice Cream Jubilee. For shoppers, Union Kitchen Grocery will open a 2,812 square-foot store—its fourth in the region—with locally made food and beverage products, plus in-house charcuterie and chocolate makers.
See a full rundown of all the vendors below. 
All About Burger: A DC-based burger chain with beef patties, hot dogs, milkshakes, and cheesesteaks.   
Chick-Fil-A: The massive fast food chain's 126th location in Virginia. 
Compass Coffee: A local coffee chain that first opened in DC from two former marines. 
French Exit: Chef Matt Baker (Gravitas) goes brick-and-mortar with his eclectic pop-up sandwich shop.  
Maizal: A South American street food eatery (hello, arepas) with one location in L'Enfant Plaza.
Mezeh: A fast-casual Mediterranean spot serving hummus, salads, and homemade juices. (There are  already eight locations in the DMV.)    
Slapfish: A Huntington Beach, California-based casual seafood restaurant with two forthcoming East Coast locations. 
South Block: Northern Virginia's first cold-pressed micro-juicery serving smoothies, acai bowls, and fresh juices. 
Ted's Bulletin: Originally opened on Barracks Row, this American diner chain specializes in comfort fare and homemade baked goods like pop-tarts. 
The Local Oyster: A raw bar out of Baltimore specializing in local seafood, lobster, and Old Bay-spiced shrimp.  
Union Kitchen Grocery: A market selling local foodstuffs, beverages, house-made charcuterie, and chocolates. 
Punch Bowl Social: A self-described "millennial magnet" of a game bar with bowling lanes, karaoke rooms, bocce, and a huge bar.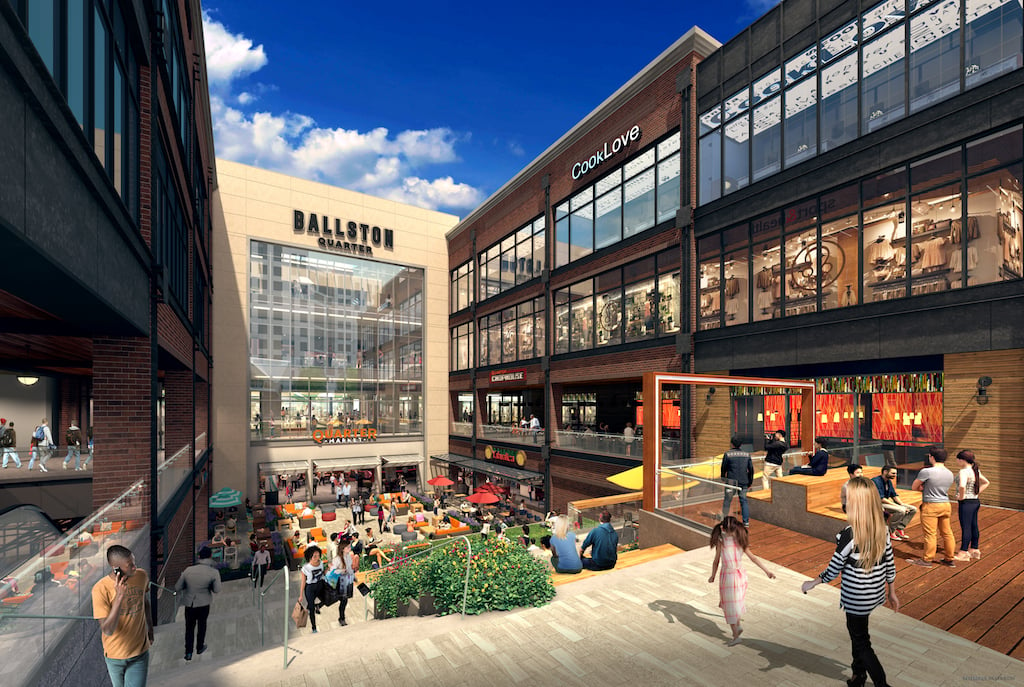 Bartaco: The Mexican taqueria from the Barcelona Wine Bar folks, which will operate as a full-service restaurant at Quarter Market. (One already exists in Reston.) 
Buredo: A fast-casual sushi-burrito chain that launched in DC. 
Cucina Al Volo: What began as a Union Market vendor is now a fresh pasta chain with restaurants in Adams Morgan, Cleveland Park, and soon, Ballston. 
Ice Cream Jubilee: A DC-based ice cream shop with locations in Navy Yard and 14th Street, serving fun flavors like Marion Berry and dark and stormy. 
Mi & Yu Noodle Bar: A Baltimore-based, fast-casual restaurant with noodle bowls, Korean fried chicken, and buns. 
Pinch Dumplings: Another Charm City eatery, this dumpling vendor currently sells at local farmers markets.
Rice Crook: Korean rice bowls and other eats from the team behind bao bun vendor, Bun'd Up. 
Sloppy Mama's BBQ: A vendor with wood-smoked barbecue and sandwiches currently operating out of Union Market.
Swizzler: The grass-fed hot dog food truck goes brick-and-mortar in Ballston with more creative dogs. 
Timber Pizza Company: Petworth's lauded wood-fired pizza shop will open a stand with more pies and empanadas.