Chef Matt Baker was planning to open his Ivy City tasting menu restaurant, Gravitas, near the end of this year. Then in May, a wall on the building collapsed, and the city put a stop-work order on the whole development. Now, the ambitious restaurant is delayed until at least March or April.
Itching to get back in the kitchen, Baker is focusing his attention toward sandwiches instead. Initially, he planned to operate a pop-up sandwich shop inside Gravitas after it had been open six to eight months, then eventually find the shop a home of its own. Given the delays, he's moved up those plans: He'll host a series of sandwich pop-ups at Big Chief in Ivy City (2002 Fenwick St., Northeast) and is actively looking at real estate for a shop in downtown, Dupont, or Mount Vernon Triangle.
Although the sandwich shop doesn't yet have a name, the pop-up will be called French Exit—the term Baker and his friends use for leaving a get-together without saying goodbye to anyone. Baker will set up at Big Chief's bar, which doesn't otherwise serve food, beginning at 5 pm on Fridays and 4 pm on Saturdays from Oct. 21 through mid-November.
The menu will rotate weekly with three to four different sandwiches. Among the offerings: a croque-madame (Baker's all-time favorite); a Korean braised short rib hoagie with kimchi, sriracha aioli, and a sunny-side-up egg; and a panko-crusted fried chicken sandwich with pimento cheese, green goddess aioli, lettuce, tomato, and bread-and-butter pickles. Prices will range from $8 to $12.
"I'll make 30 of each, and when I'm done, I'm done," he says.
When he opens his own shop, Baker hopes to bake his own bread. For the pop-ups, however, Bread Furst is supplying custom sandwich bread, which will be baked fresh on Friday and Saturday afternoons.
"I'm a sandwich fiend. Aside from fine dining cuisine, it's probably my biggest passion," Baker says.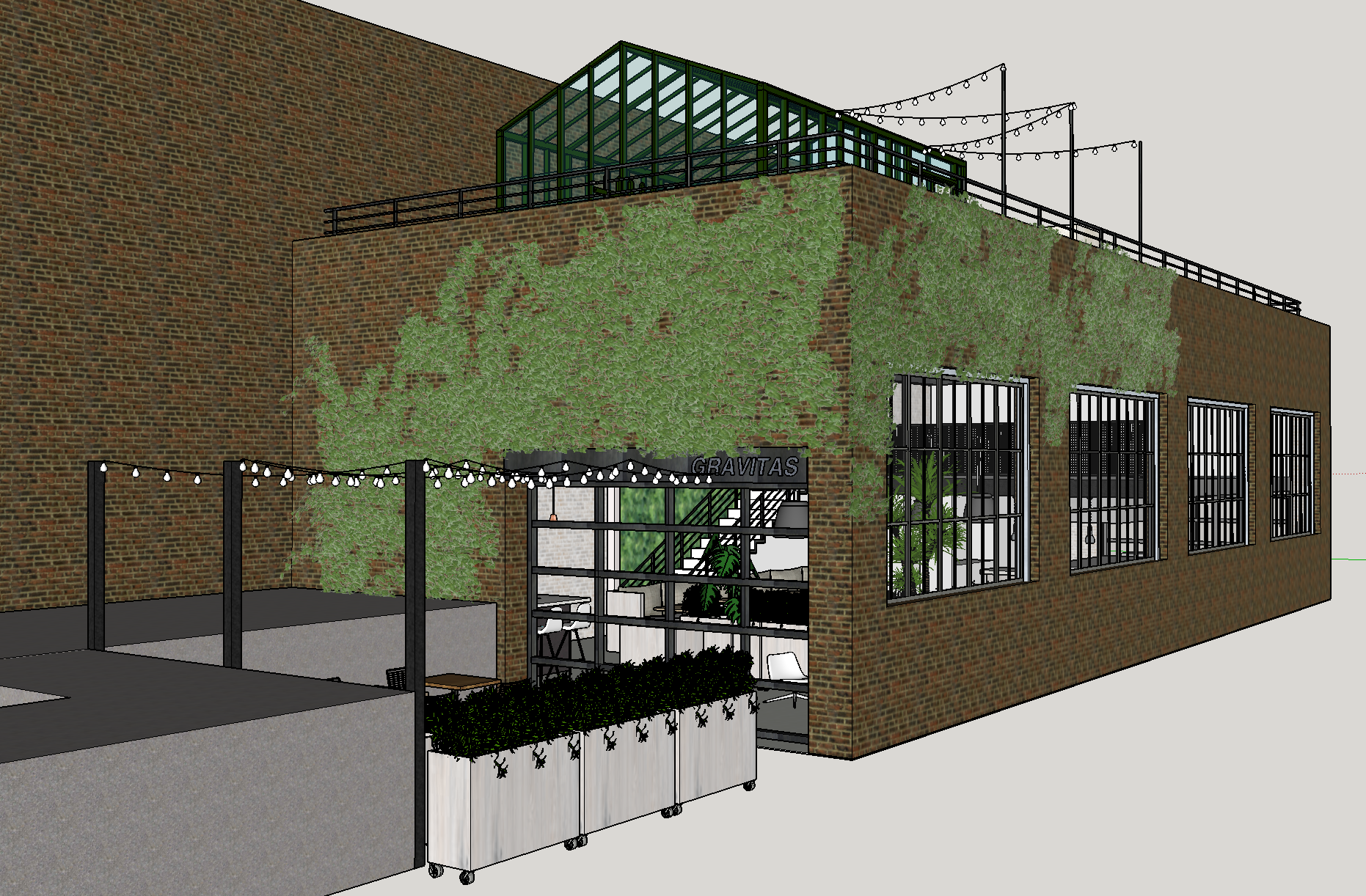 As for Gravitas, it will have a greenhouse-themed bar and garden on the roof, plus a main dining room with a weekly-changing tasting menu (including a vegetarian option). Baker had been debating whether or not to serve dishes a la carte, but after seeing the popularity of tasting menus in DC right now, he decided to stick exclusively with prix-fixe. He plans to charge $75 (and $65 for the vegetarian option). The eclectic menus will draw inspiration from Baker's Southern upbringing, travels throughout Asia and the Caribbean, and life in the Mid-Atlantic. (Tickets are still available for a Gravitas pop-up at One Eight Distilling on Oct. 2.)
As for how he thinks a tasting menus will fare in the industrial Ivy City neighborhood, Baker points to Masseria, which is also located in a historical warehouse district.
"If they have success where they are," Baker says, "I don't see any reason why we can't have success were we are."
Gravitas. 1401 Okie St., NE; 202-596-1653