Jim Warlick owns five reproductions of the Oval Office, two replicas of Air Force One cabins, and a White House-themed gift shop. Now, he's also got a president-inspired ice cream shop.
Presidential Scoops, which opened Friday 1450 G St., NW, is Warlick's latest ode to the American presidency. The 16 ice cream flavors are all named after the country's leaders—from Nixon's Cookies & Cream to Jefferson's Monticello Mocha Ripple.
Warlick, who first came to Washington when he was 12 years old, says his love of the presidents began when he bought a small bust of John F. Kennedy.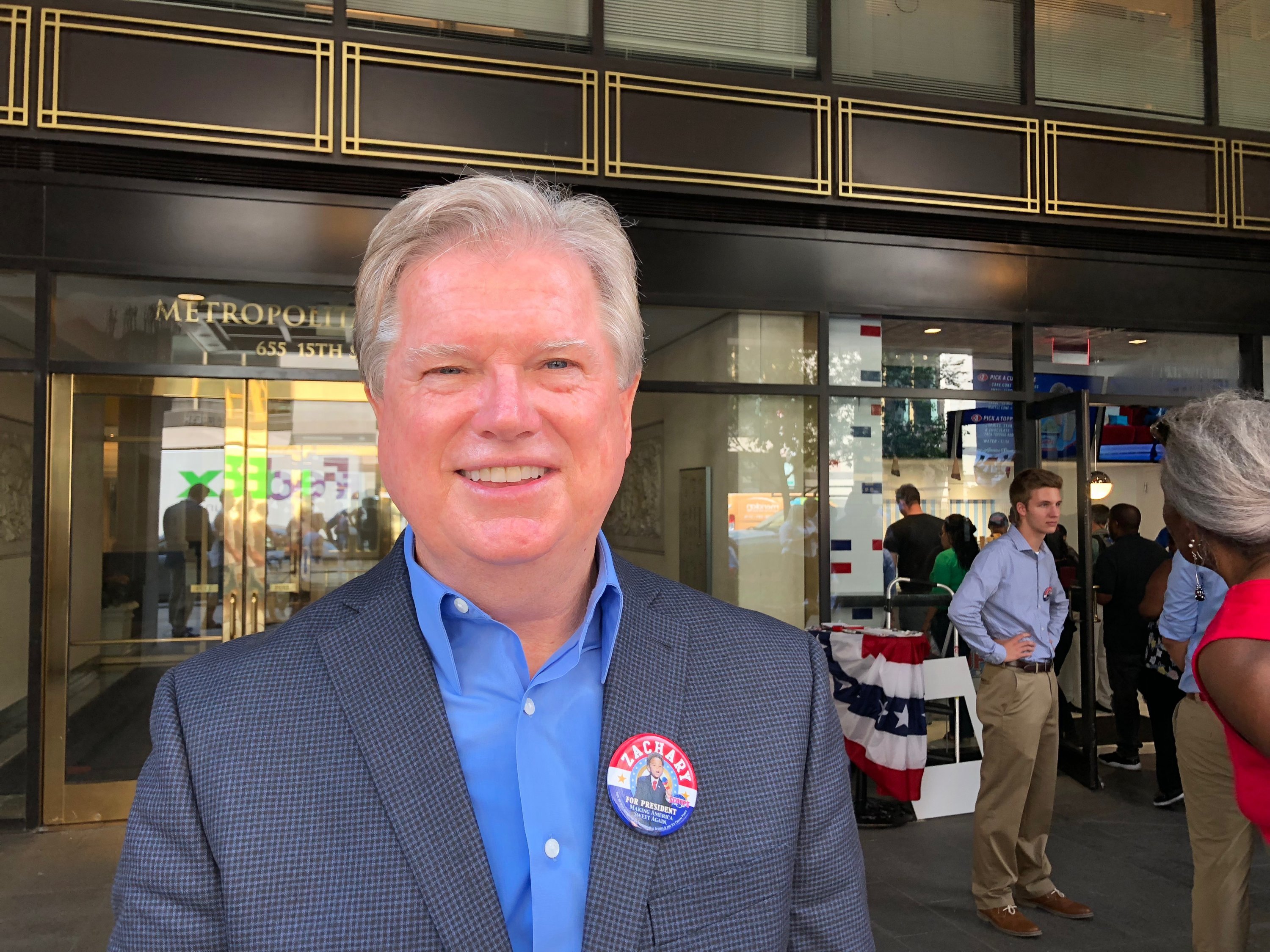 "I just loved politics as a kid," Warlick says. "I dropped out of college four times to work in political campaigns, and I started focusing on John Kennedy collectibles."
Among his collection: the last car Kennedy rode in alive (before the car in which he was shot), a Kennedy shaving kit, a bathing suit worn by Jackie Kennedy Onassis, and a hairbrush used by both Kennedy and his son John Kennedy Jr.
Warlick says he took advantage of a lack of ice cream shops around the White House to open Presidential Scoops. "People are always in the [gift shop] asking us where they can get ice cream, and we'd have to send them four blocks away," he says.
Presidential Scoops doesn't make its own ice cream. Rather, Bassetts Ice Cream in Philadelphia supplies it. To come up with the flavor names, Warlick turned to Facebook and offered free ice cream to people whose name suggestions he used. Other flavors are based on his own historical research. For example, Warlick says he created Obama's Strawberry Jubilee because, well, Obama apparently loves strawberries.
On the other hand, Donald Trump's flavor is dubbed Extra Rich Chocolate Chip Cookie Dough. Warlick also borrowed Trump's go-to slogan to market his ice cream mission: "Make America Sweet Again."
"It's timely because of the tension in America, and this lightens it a little bit. You can laugh about it," Warlick says, "He's doing his part to make America great again, comedians are doing their part, they're saying 'make America grin again,' so we're doing our part to make America sweet again."