What you should know about the Northern Virginia suburb—right now.
What's New
Landmark Mall's Sequel
Once temples of teendom, shopping malls across the country are dying, and developers are trying to figure out what to do with them. At Landmark Mall in Alexandria's West End, the only store still open is Sears. The rest of the space is being used in two polar-opposite ways—as a homeless shelter and as a set for the Hollywood blockbuster Wonder Woman 1984.
While part of the mall was restored to its 1980s glory so that Gal Gadot and Chris Pine could film scenes there this summer, the former Macy's is now Carpenter's Shelter, reopened in June with beds for 60 residents. It's slated to operate for about two years, but ultimately the Howard Hughes Corporation plans to develop the 51-acre mall into an "urban village" of residences and entertainment.
Home is Where the Protest Is
Like other Trumpies (Sean Spicer, Paul Manafort, Reince Priebus), Homeland Security Secretary Kirstjen Nielsen calls Alexandria home. Her choice of residence has become newsworthy: Protesters showed up outside her townhouse one morning in June blasting the sounds of detained children crying and carrying signs that read child snatcher. She was spotted sneaking out a back door.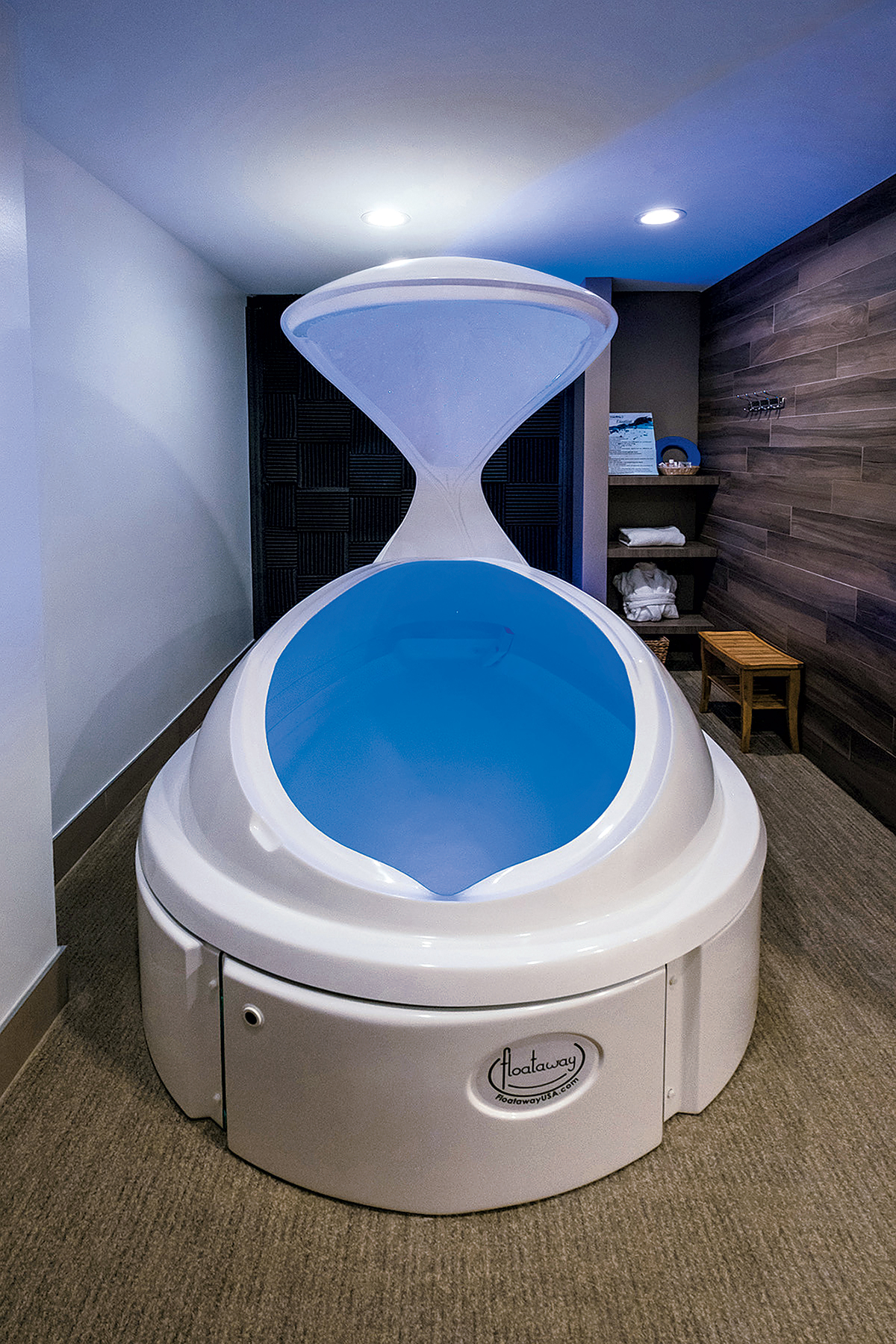 Light Fight
There's only one public high school in Northern Virginia whose football team is the subject of a Disney movie. It's also the only public high school in Northern Virginia whose football stadium has no lights. The reason the T.C. Williams Titans have to play their home games on Saturdays rather than Friday nights goes back to 1965, when Alexandria bulldozed an African-American neighborhood called Mudtown to make way for the school. As an olive branch to those residents—many of whom were moved to a nearby development—the city promised to keep the stadium dark and quiet at night.
Fifty-three years later, Alexandria is reconsidering—and the residents have filed a suit. But with most city pols supporting the lights, the Titans may finally get their Friday-night home games.
Big Dig on the river
The Old Town waterfront is in the early stages of a 20-to-30-year overhaul intended to transform the land along the Potomac into a community of condos, dining, and recreation. Later phases include updated piers and a boardwalk. But for now, the city is working on the first step: building King Street Park at the Waterfront, scheduled to open by the end of the year.
You might recall that a few years ago, during construction of Hotel Indigo three blocks away, archaeologists unearthed the partial hull of an 18th-century cargo ship. As digging gets under way for the new park, archaeologists will again be on hand to assess other artifacts that turn up.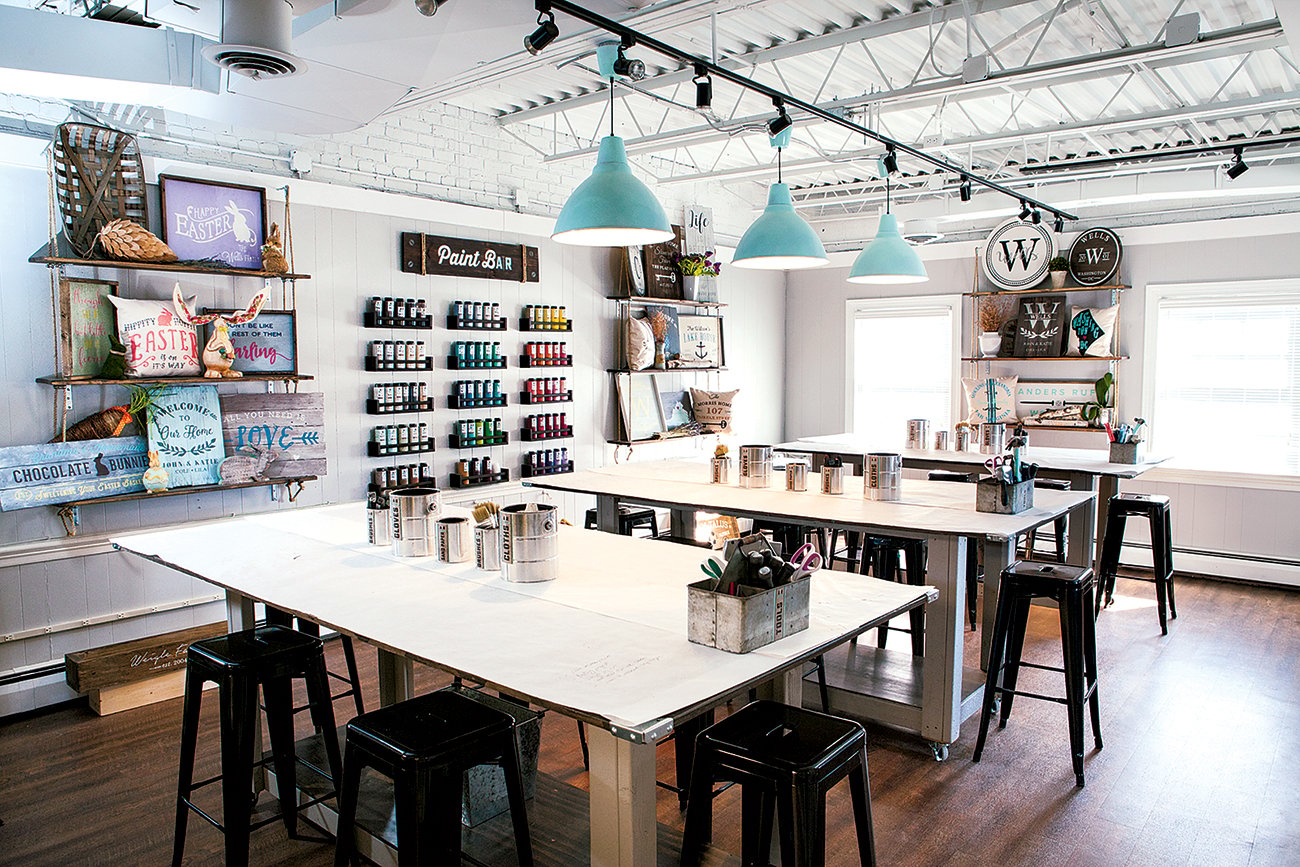 Beware the Giant Hogweed
Giant hogweed, a plant with serrated leaves and clusters of white flowers, produces sap that can cause burns and blindness—and it was recently discovered sprouting between two buildings in Alexandria. Crews quickly removed it.
Not Making an Entrance
The over-budget Metro station being built at Potomac Yard has caused a lot of angst. Alexandrians learned this spring that the city agreed to eliminate the station's southern entrance—the one closest to a developing neighborhood that's key to Alexandria's hopes of attracting Amazon's second headquarters. Also infuriating: Some citizens and businesses who had already paid a special tax for the station found out that—without that entrance—they'd be closer to the Braddock Road station after all.
New Eateries Worth a Try
➜ Mia's Italian Kitchen, for simple but hearty classics including a build-your-own meat-and-cheese board. 100 King St.; 703-997-5300.
➜ 1986—The Whiskey Bar, a nook in the back of Union Street Public House with more than 200 varieties of Scotch, bourbon, and whiskey. 121 S. Union St.; 703-548-1785.
➜ The Peoples Drug, a drugstore turned cocktail bar serving Palomas and Moscow mules alongside starters and sandwiches. 103 N. Alfred St.; no phone.
➜ Smoking Kow BBQ, the brick-and-mortar offshoot of the Kansas City–style BBQ food trucks, with an expanded menu of ribs and sandwiches. 3250 Duke St., 703-888-2649.
➜ Sunday in Saigon, for authentic Vietnamese fare, such as pho with Wagyu beef dunked and cooked in hot broth at the table. 682 N. St. Asaph St.; 703-549-7777.
What's Best
Alexandria eateries you've seen on our 100 Very Best Restaurants list.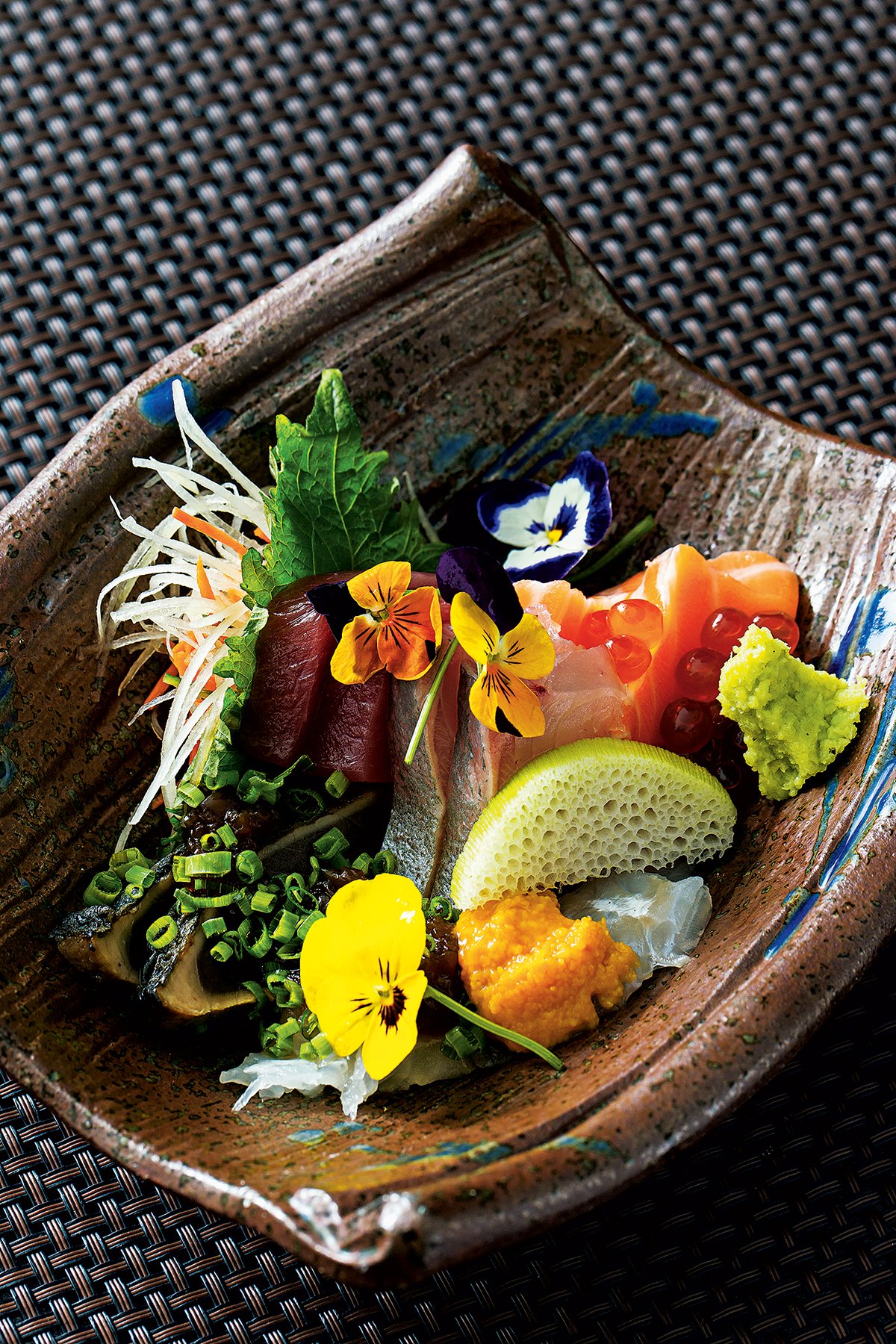 Few dining rooms in the area are as suited to family get-togethers as this spacious spot decorated with Shaker chairs and Chesterfield couches. House-made pastas are for sharing and can lean rich—delicious as they are, there's only so much beef-Bolognese lasagna and sausage-and-cream mafalde you can put away. Plus, there's luscious burrata and house-made ricotta with pepper and honey to start. 600 Montgomery St.; 571-312-4117.
This stark-white storefront with just 20 seats isn't big on atmospherics. What it lacks in ambience, though, it makes up for with its excellent value. Each night, chef/owner Yuh Shimomura proffers a single five-course tasting menu for $55. (He can accommodate dietary restrictions.) Shimomura trained both in Tokyo and at DC's Kaz Sushi Bistro, and his sashimi plate, a constant for the second course, is a work of art. Dinners move on to an inventive fish or meat course, and a scoop of house-made ice cream sends you into the night. 1209 King St.; 703-457-0146.
Chef Thomas Cardarelli, late of the Modern and Marea in New York, has taken over at this Old Town dining room. His menus change seasonally to showcase regionally grown ingredients. You'll find both à la carte and prix fixe options. Creatively flavored ice creams—such as Vietnamese basil or chamomile-and-honey—are the way to go for dessert. For optimal people-watching, request a table upstairs overlooking bustling King Street. 1120 King St.; 703-684-9669.
What's Classic
Favorite places to eat, shop, and explore.
The museum examines the African-American experience in Alexandria, including exhibits on civil rights, art, and culture. 902 Wythe St.; 703-746-4356.
Guides in Colonial garb give nighttime tours of Old Town, with stops at graveyards and supposedly haunted spots. 221 King St.; 703-519-1749.
Find sweet confections as well as sandwiches and salads at this beloved mainstay. 3690-H King St.; 703-578-4144.
Rufus Wainwright, Lyle Lovett, and Kevin Bacon have all graced the stage of this storied music hall. 3701 Mount Vernon Ave.; 703-549-7500.
The Del Ray fixture scoops Wisconsin-style frozen custard in flavors such as Toll House cookie. 2310 Mount Vernon Ave.; 703-683-7767.
Both cats and dogs are welcome to sniff gourmet treats while their humans peruse a variety of food, clothing, and accessories. 705 King St.; 703-888-2818.
Along with produce and pantry goods, you'll find carry­out empanadas, tamales, and pupusas. 3414 Mount Vernon Ave.; 703-299-0214.
You can watch candymakers craft sweets through the storefront windows, but the salted milk-chocolate caramels are worth a trip inside. 724 Jefferson St.; 703-838-9055.
Learn about Civil War–era medical inventions and Alexandria's past as a city occupied by the Union Army. 4301 W. Braddock Rd.; 703-746-4848.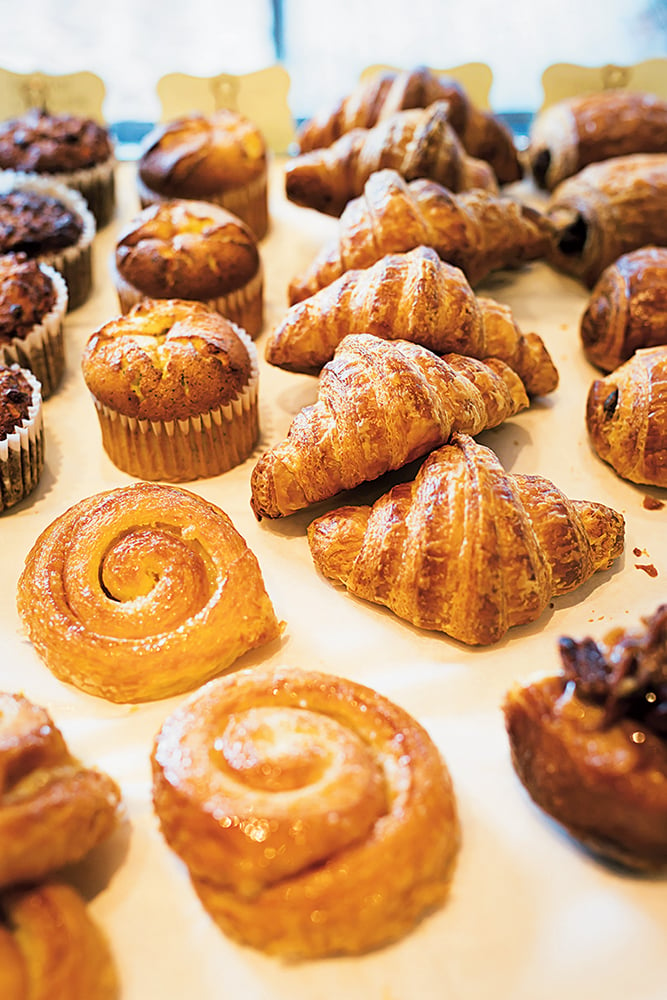 The 18th-century hotel turned museum—one of George Washington's hangouts—is offering special Hamilton-themed tours through Labor Day weekend. 134 N. Royal St.; 703-746-4242.
The impressive structure, honoring our first President, offers guided tours and an observation deck. 101 Callahan Dr.; 703-683-2007.
A King Street staple known for its fresh coastal fare—not to mention a great dirty martini. 1026 King St.; 703-739-4265.
A carb lover's paradise for straight-from-the-oven croissants, muffins, and loaves. 1508 Mount Vernon Ave.; 703-436-0025.
This spot in a narrow rowhouse has served fresh rolls for more than a decade. 212 Queen St.; 703-299-9092.
A hidden gem inside the US Patent and Trademark Office, where you can bone up on trivia about Edison's light bulb and the Energizer bunny. 600 Dulany St.; 571-272-0095.
The country's oldest continuous farmers market is open Saturdays. 301 King St.; 703-746-3200.
Beloved by locals and beer snobs. Try the Downright Pilsner and Optimal Wit. 3950 Wheeler Ave.; 703-797-2739.
A favorite stop for rib-sticking Southern fare and one of the best happy hours in Old Town. 815 S. Washington St.; 703-836-6222.
Try the signature Mesco blend, patented in 1918, mixing beans from Latin America and Africa. 501 E. Monroe Ave.; 703-370-5050.
Final Checklist
Other new spots to know:
➜ AR Workshop, a DIY craft studio with a calendar of Pinterest-worthy classes, such as cheese-board tutorials, tote-bag painting, and organic-wine tastings. 107 N. Fairfax St.; 703-566-0177.
➜ Forge Industrial Works, for locally sourced gifts, antique furniture, and workshops on topics such as floral design and how to operate a manual camera. 128 S. Royal St., Suite 100; 571-290-3287.
➜ Founders Hall, a multi-use space with South Block Juice Co., yoga studio Vikriya Lab, and a pop-up clothing shop on the ground level, plus a coworking space upstairs. 106 N. Lee St.; no phone.
➜ Penny Post, a woman-owned shop celebrating all things paper, such as elegant stationery, clever greeting cards, and witty cocktail napkins. (The truly pen-and-paper-obsessed can join its Correspondence Club to discuss the virtues of calligraphy and snail mail.) 1201 King St.; 703-888-1515.
➜ Synergy Float Center, a flotation-therapy spa where you're buoyed by Epsom salt in a pod filled with water. The weightless sensation helps muscles relax. 1240 N. Pitt St.; 571-319-0355.
➜ Wag & Brew,where you can sip wine, beer, or coffee and enjoy bites from Buzz Bakery on the weekend while your dog plays. 614-A S. Pickett St.; 703-888-2554.
This article appeared in the August 2018 issue of Washingtonian.