For a few summers in the early 20th century, Washingtonians in search of respite from the scorching sun didn't have to leave town. They could swim with an only-in-Washington view of the Bureau of Engraving and Printing, in a body of chlorinated water that today we wouldn't crest in anything but a paddleboat: the Tidal Basin.
Known as the Tidal Basin Bathing Beach, the manmade bank of sand was funded by Congress and opened in August 1918 right where the Jefferson Memorial beach now lies. With swimming lessons and high dives, umbrellas, and lounge chairs, the Tidal Basin beach was a weekend getaway and a place to play hooky from work—but unfortunately, only if you were white. Even though a 16-year-old African-American had rescued a 60-year-old white man from drowning there some years before, like many parts of the District in those days, the beach was strictly segregated.
The policy eventually helped lead to the beach's undoing. Congress was set to fund a separate beach in DC for African-Americans, but a group of Southern senators torpedoed the effort before plans were finalized. Instead of integrating the Tidal Basin Bathing Beach and providing a recreation space for all, lawmakers had the property dismantled in 1925.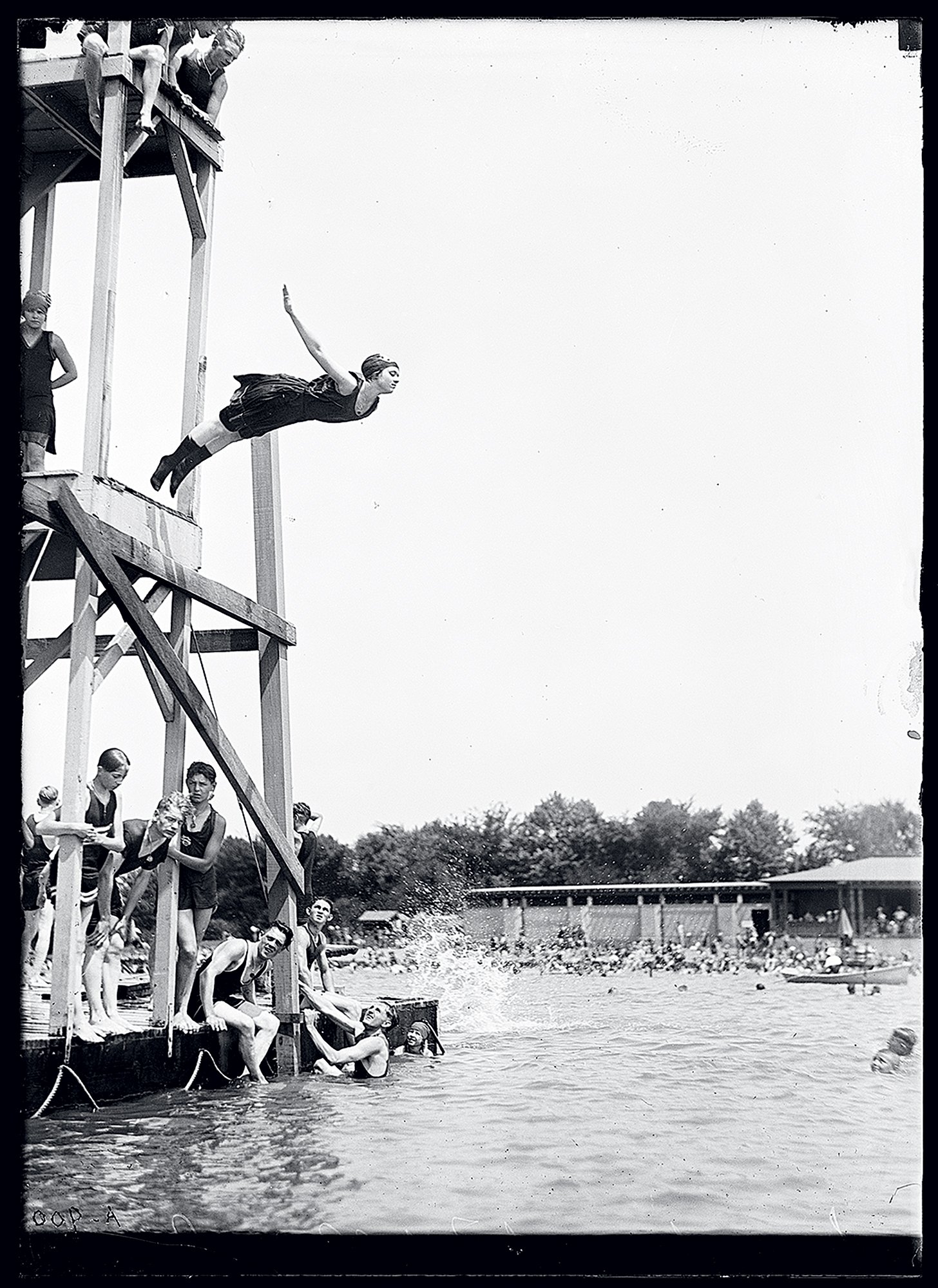 In the days before air conditioning, the beach was one of DC's premier social hubs—"a place to see people and be seen," according to Daniel Stone, a local historian. On one day in July 1920, some 20,000 were in attendance. There were swim contests, fancy dive-offs, canoe races, and tug of war. The multi-tiered high dive was out in the deeper water.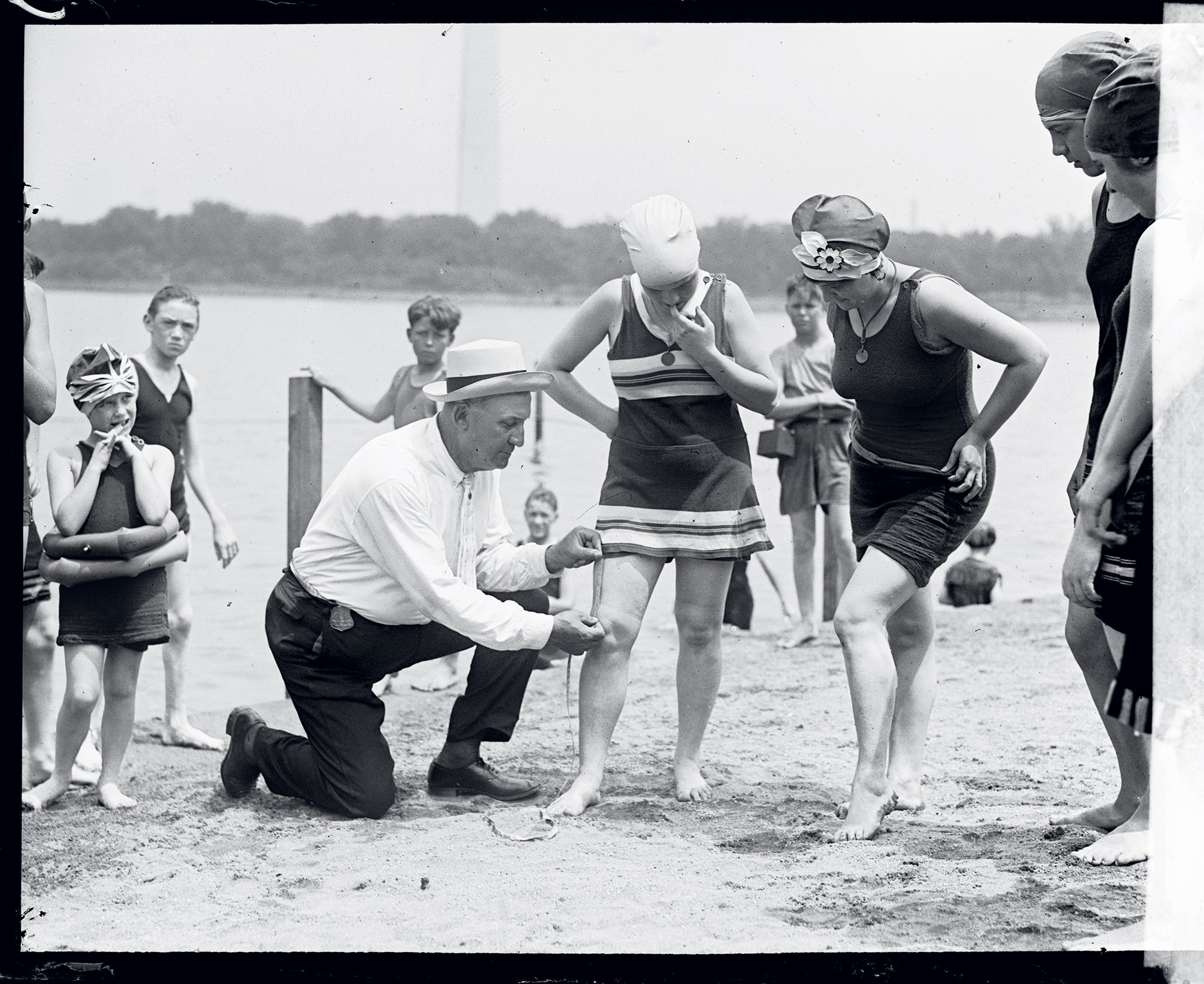 The beach prohibited women's bathing suits that stopped more than six inches above the knee, and the rule was strictly enforced. Tidal Basin "beach cop" Bill Norton used a tape measure to check suit lengths in 1922.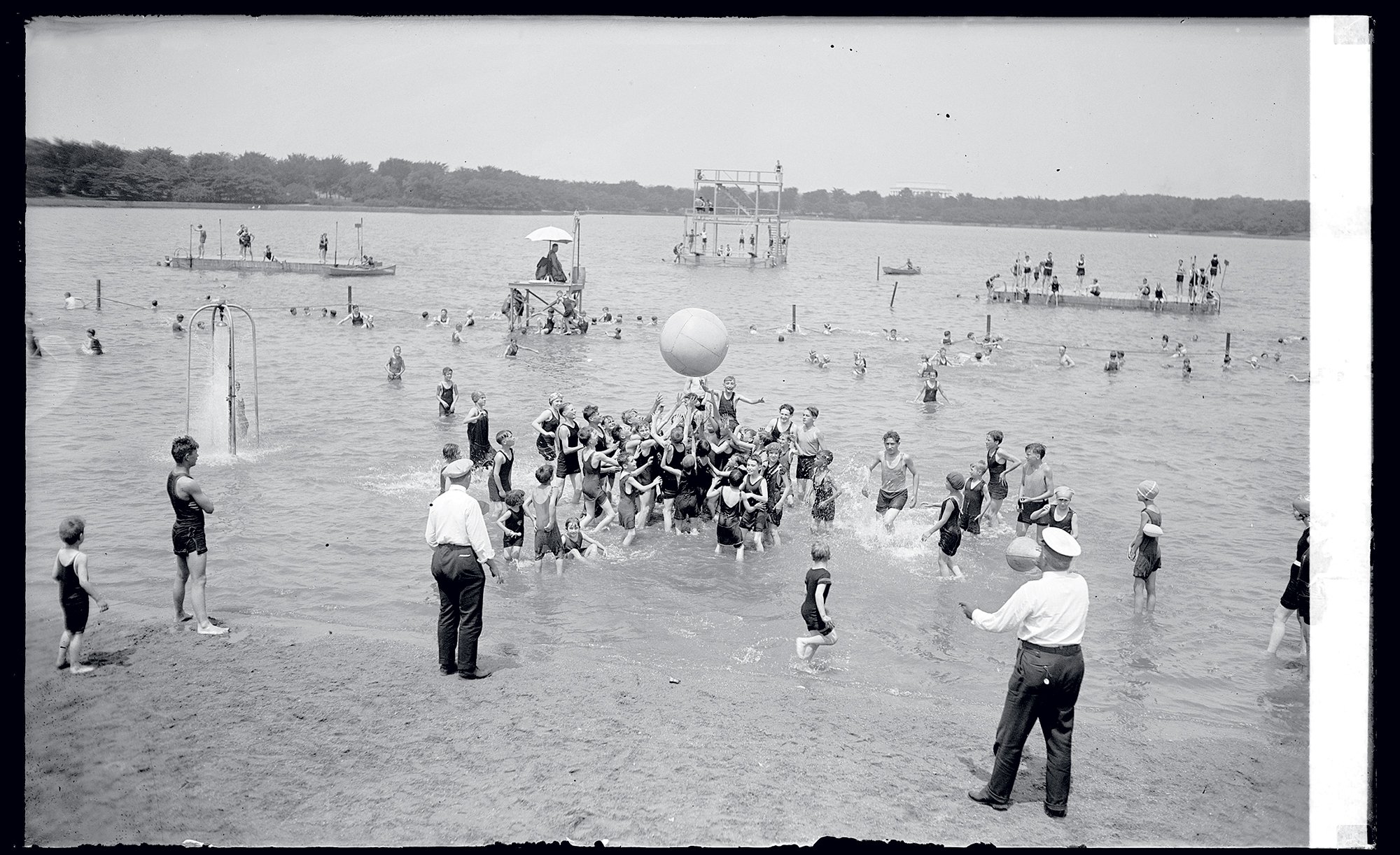 The beach was often packed with kids. In 1920, a Washington Times reporter likened it to Atlantic City, writing: "Well, say, did you ever see kiddies counterfeit grins like these?" Pushball typically involved two teams of eight attempting to launch a ball through goalposts at the opposing end of a field, according to DC historian Matthew Gilmore, but was adapted for the water.
The Washington Times published this photograph on August 1, 1922, with a caption that read: "Winning out against heavy odds, John Uslie, of Washington, has become an expert swimmer despite the loss of both arms in a railroad accident a few years ago. Uslie swims and dives without the slightest apparent effort. He is a daily visitor at the Tidal Basin Bathing Beach."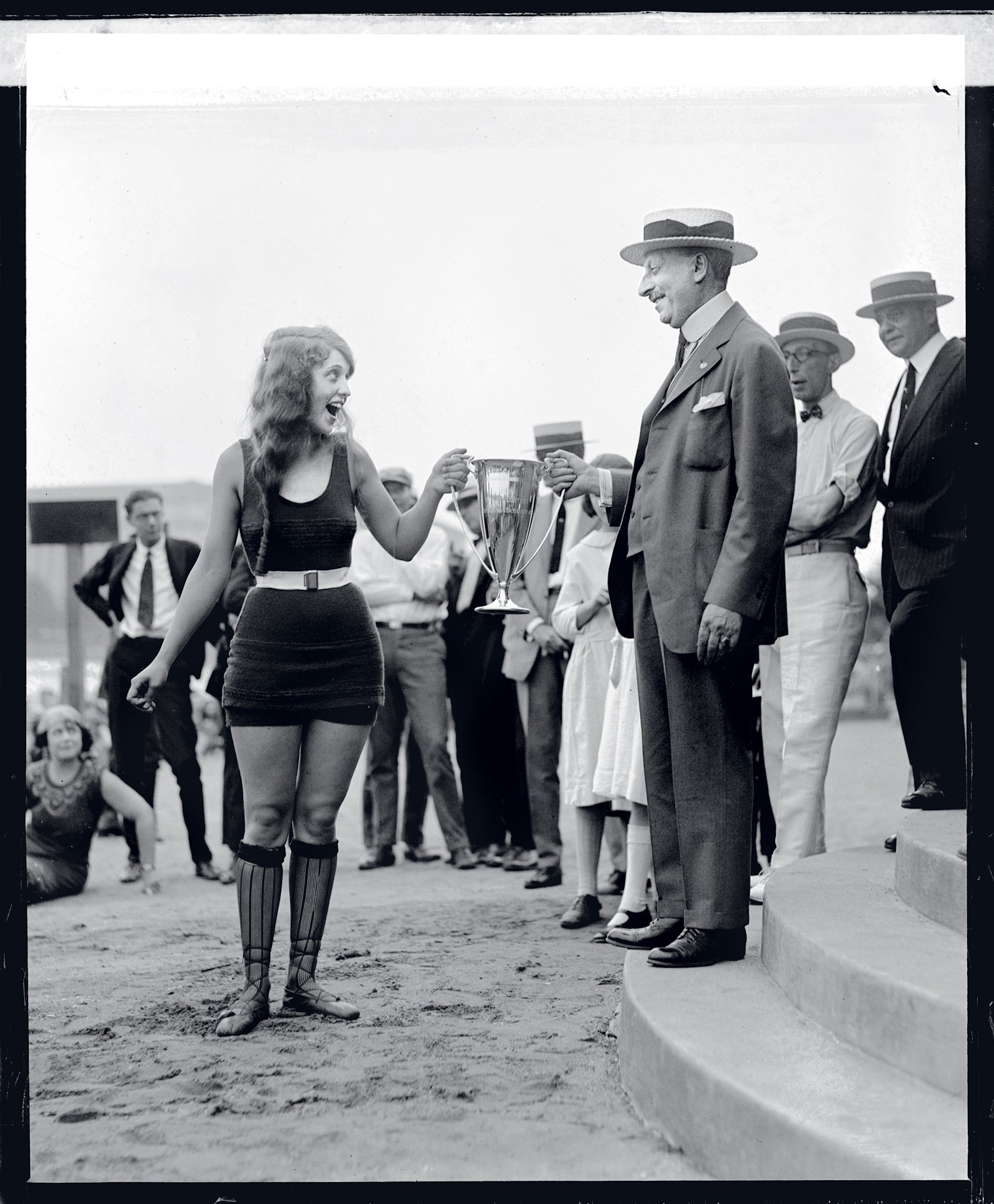 High-school senior Eva Fridell won first prize in the beach's 1922 beauty contest, the last before the beach's top official banned the pageants for being too risqué.
This article appeared in the August 2018 issue of Washingtonian.