Washingtonians donned all white for DC's fifth annual Dîner en Blanc on Saturday. The pop-up picnic, which began in Paris and has spread to cities across six continents, was the District's biggest yet with 5,000 attendees. The secret location? Nationals Park. As is custom, attendees find out the site of the dinner at the last minute, then descend with their own picnics, tables, and chairs in tow.
But given the security at the stadium, that meant lines to get in: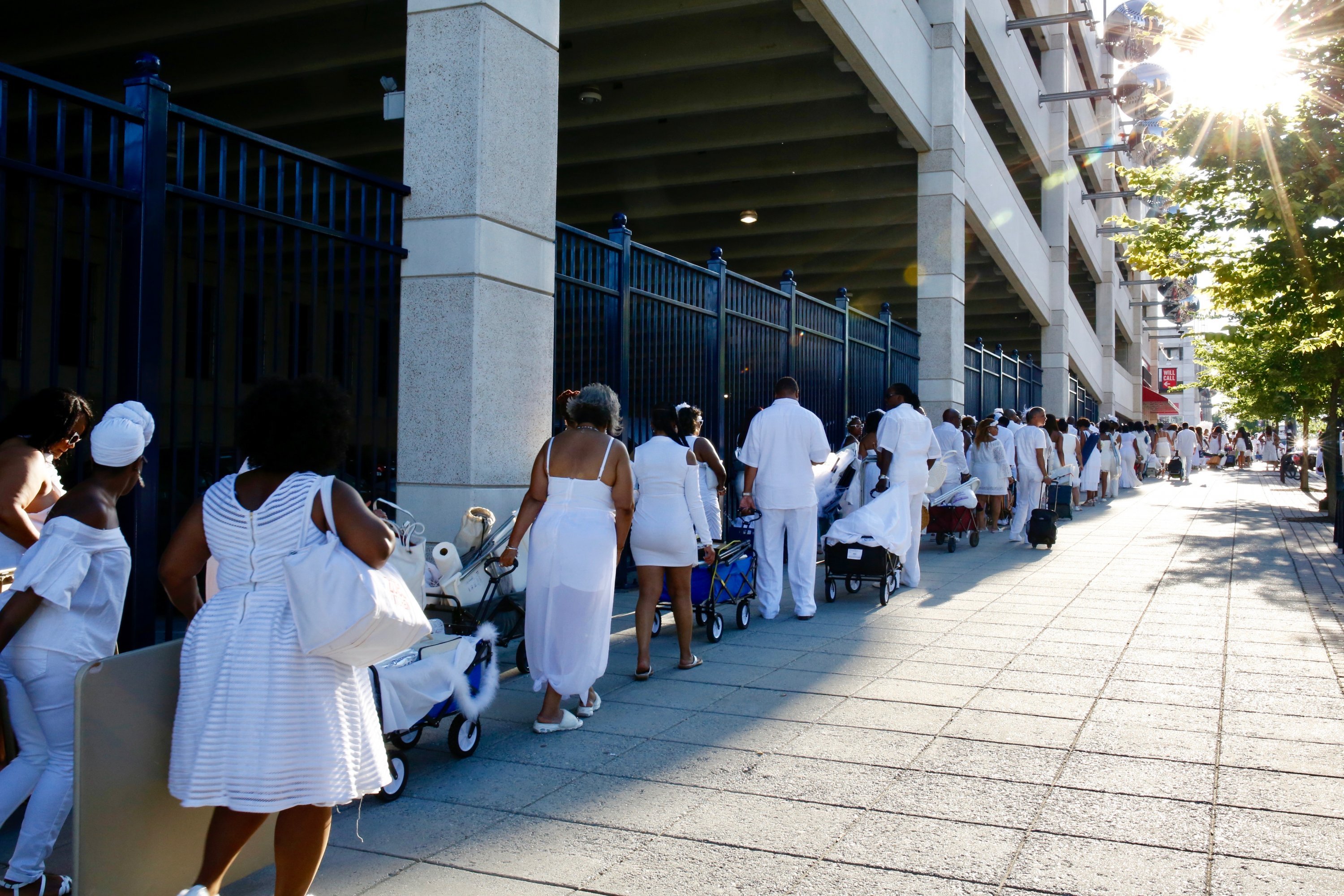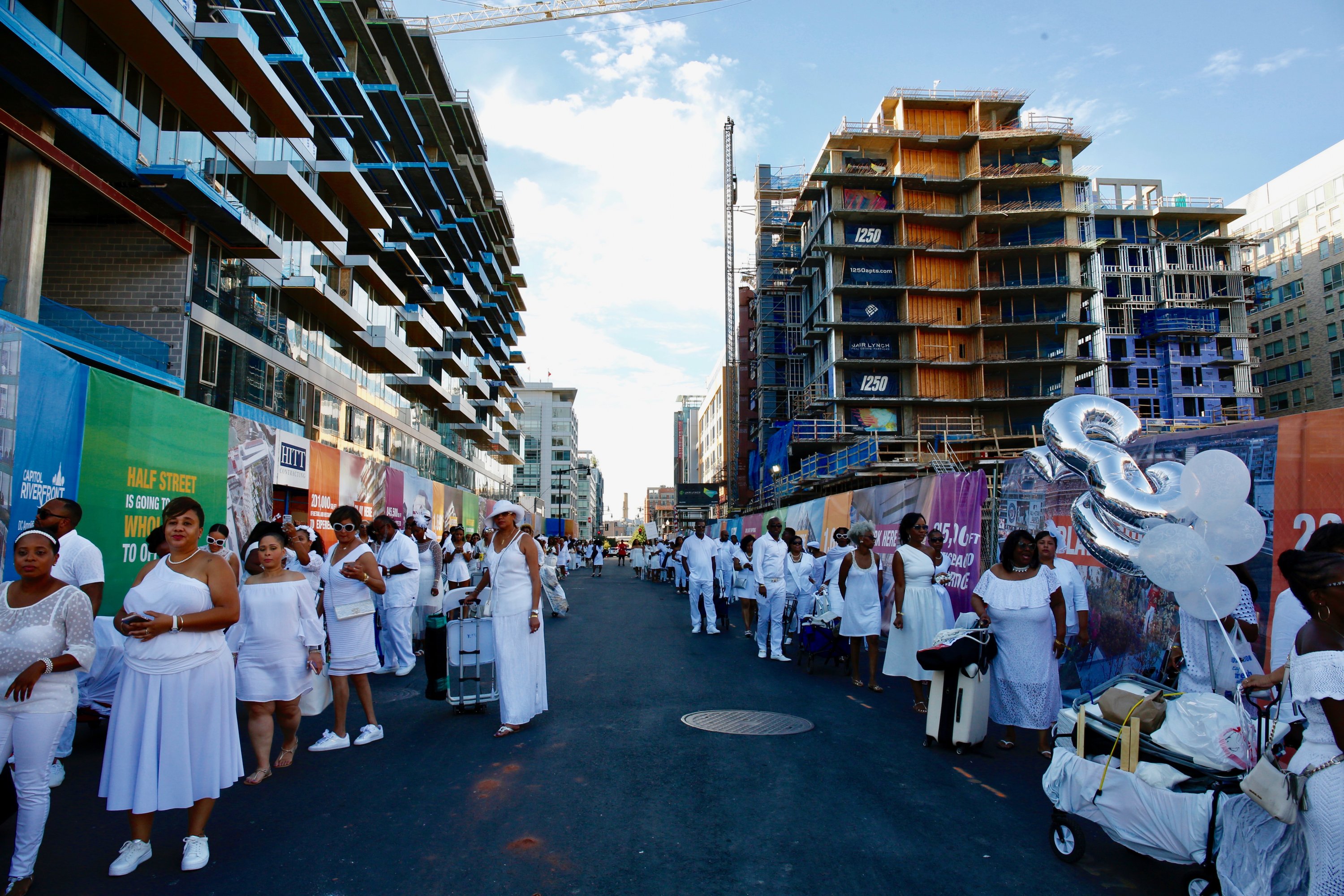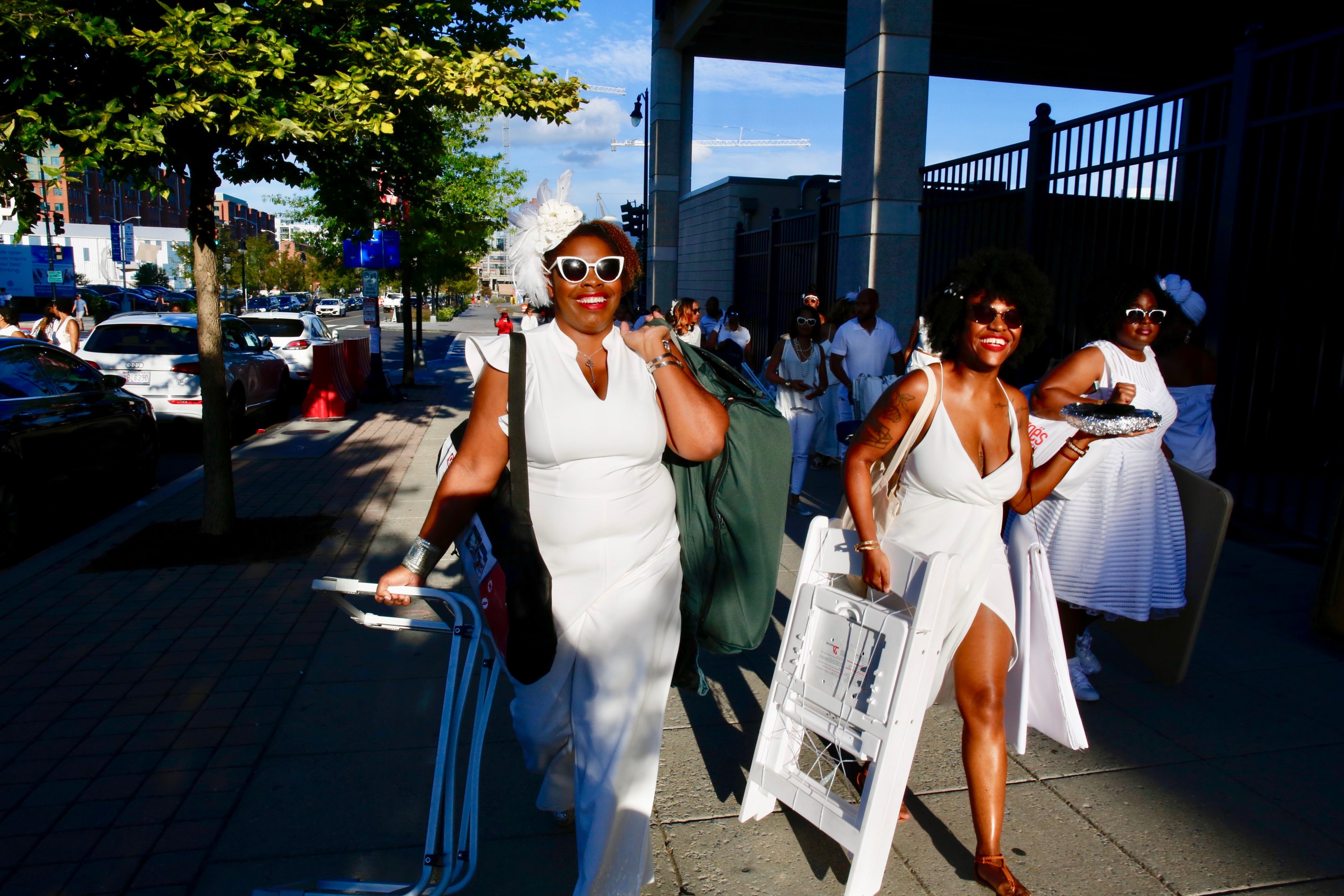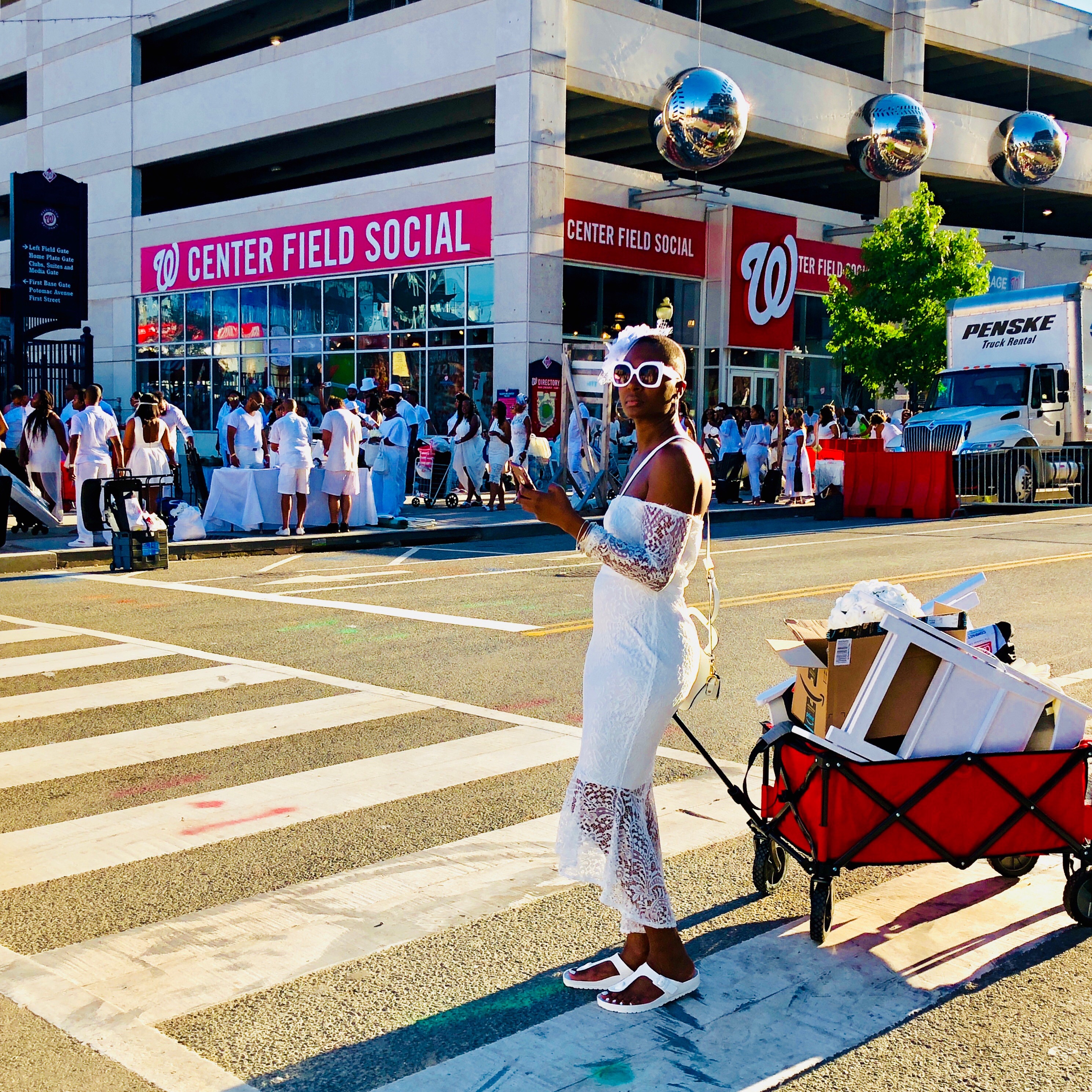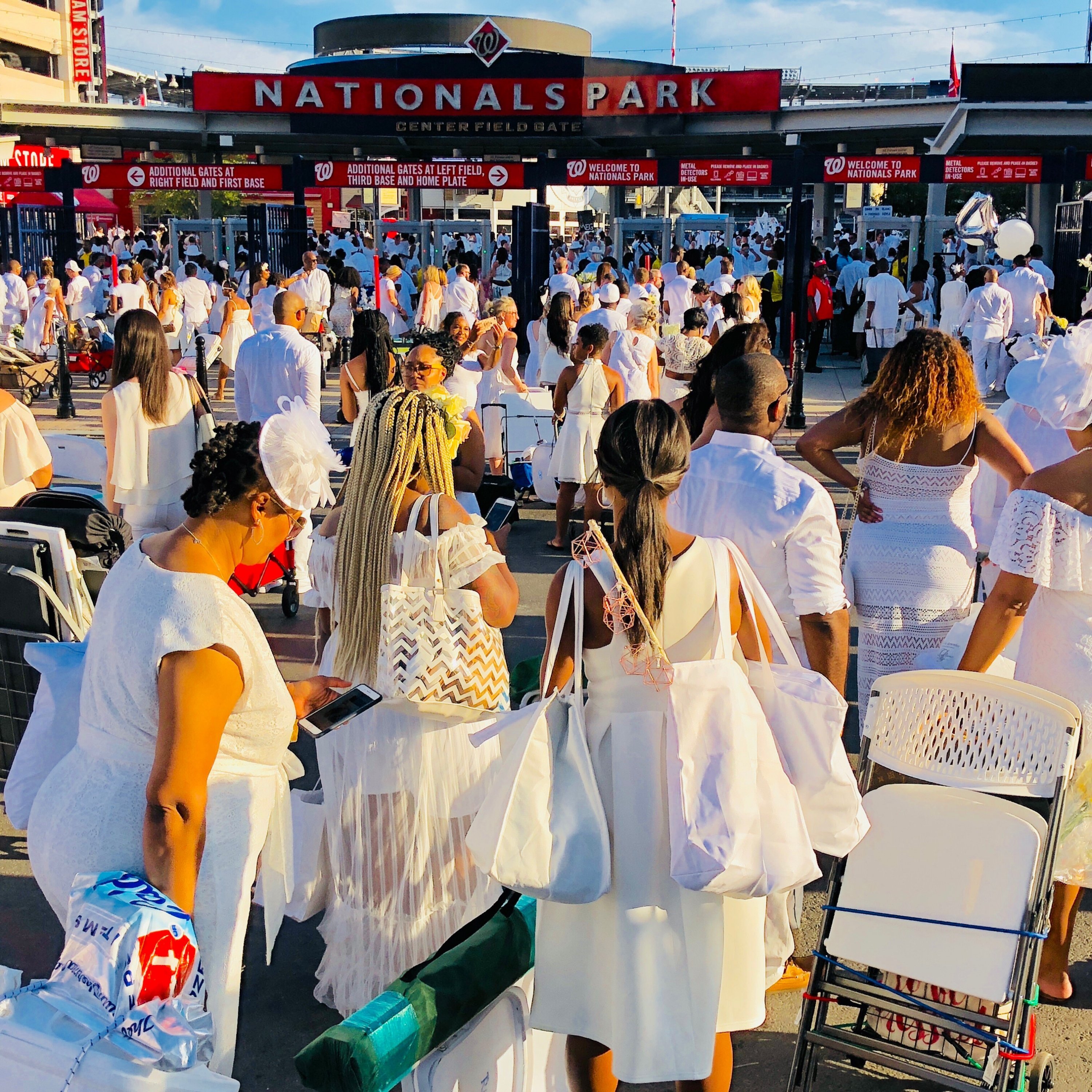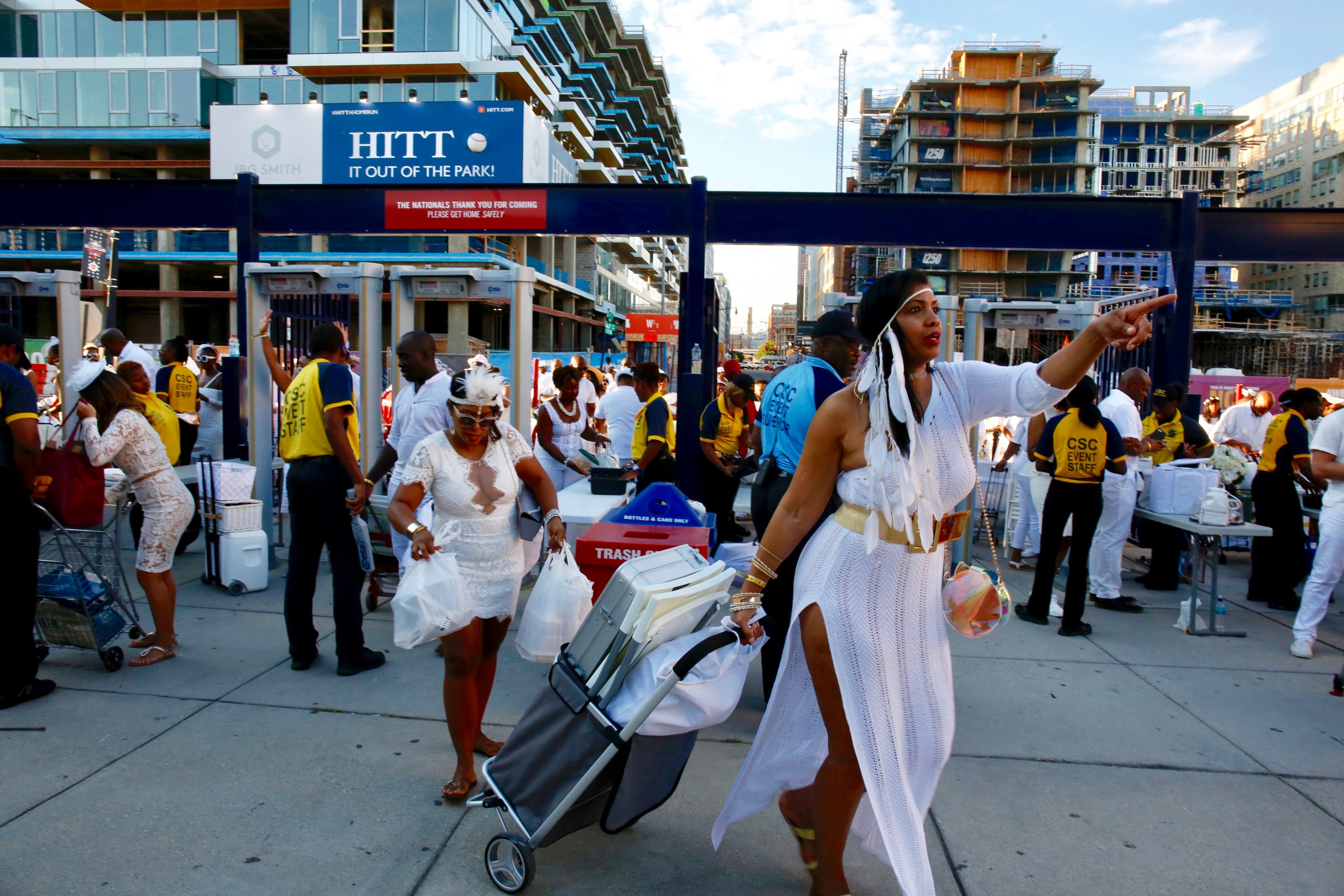 Many attendees bring elaborate tablescapes with candles, lights, and curtains: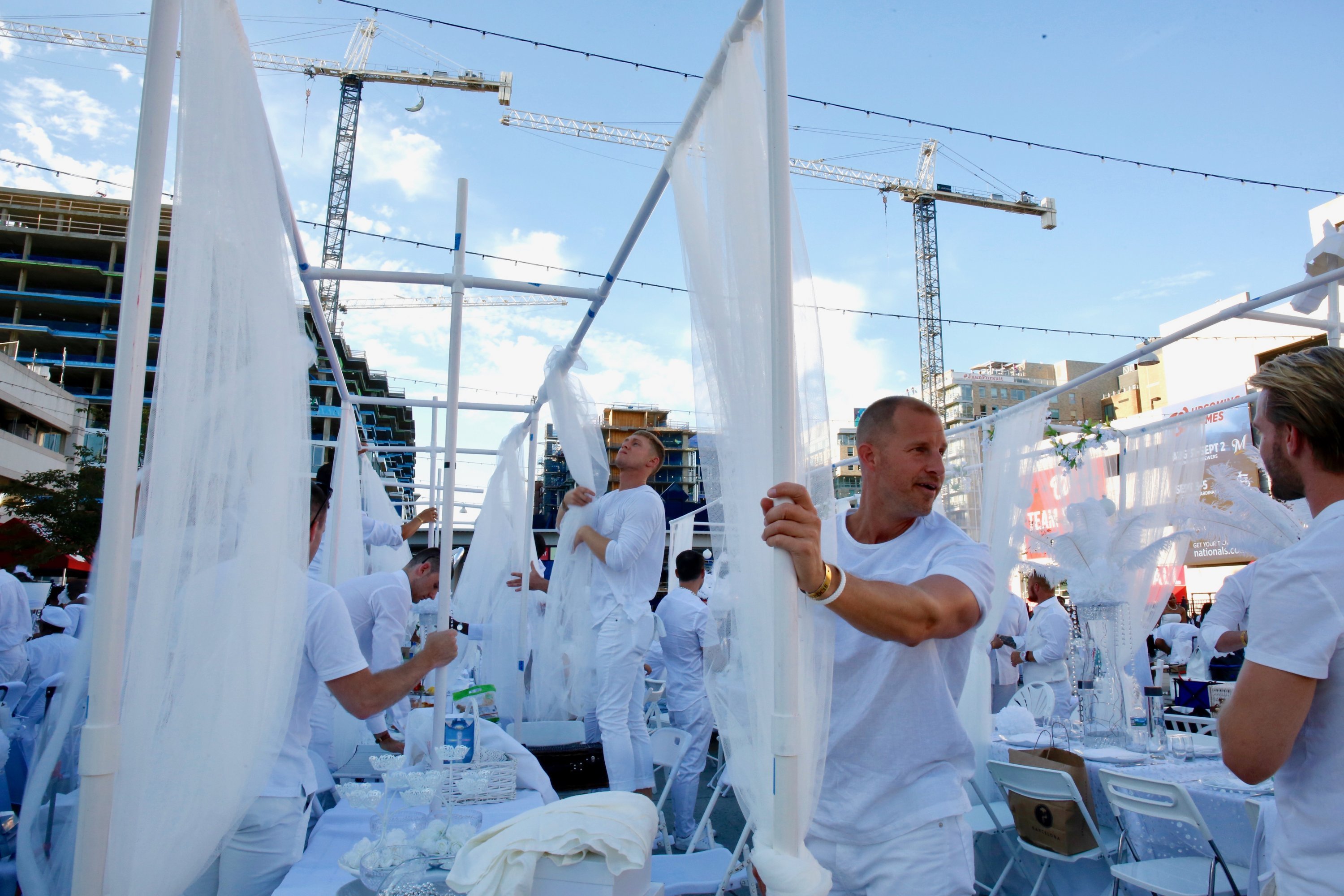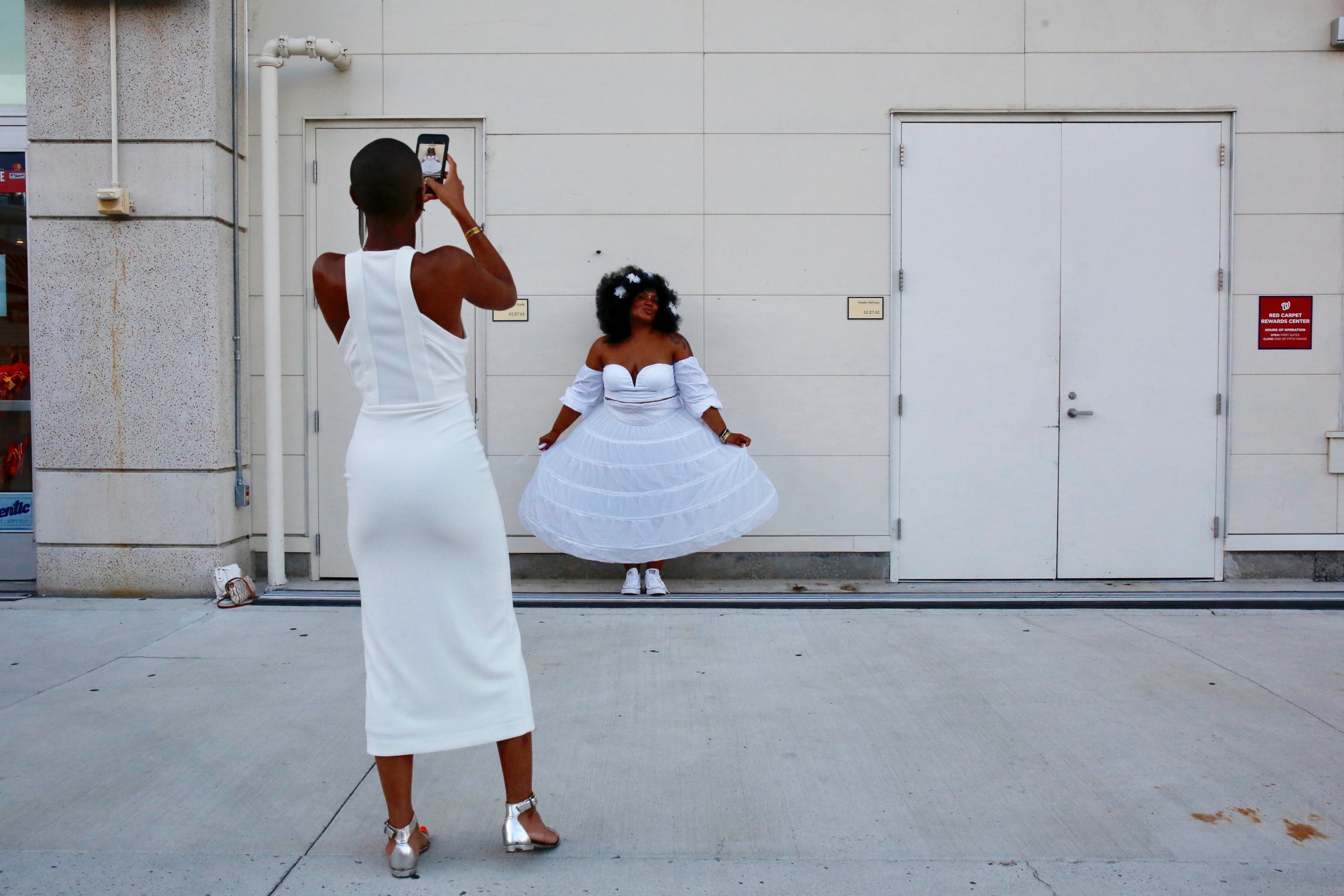 Participants wave white napkins in the air to kick off the meal: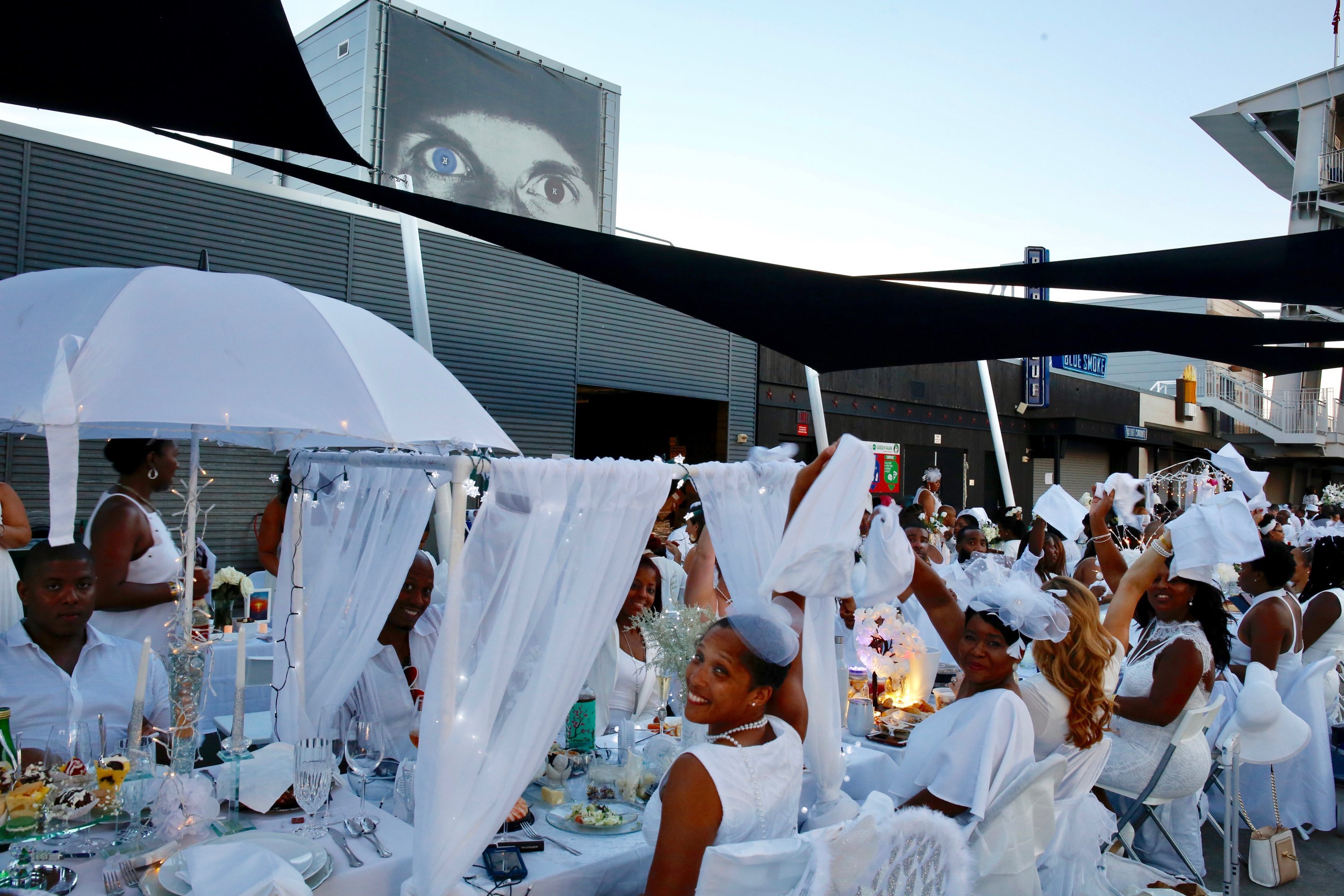 Tables were setup around the stadium, but not on the field.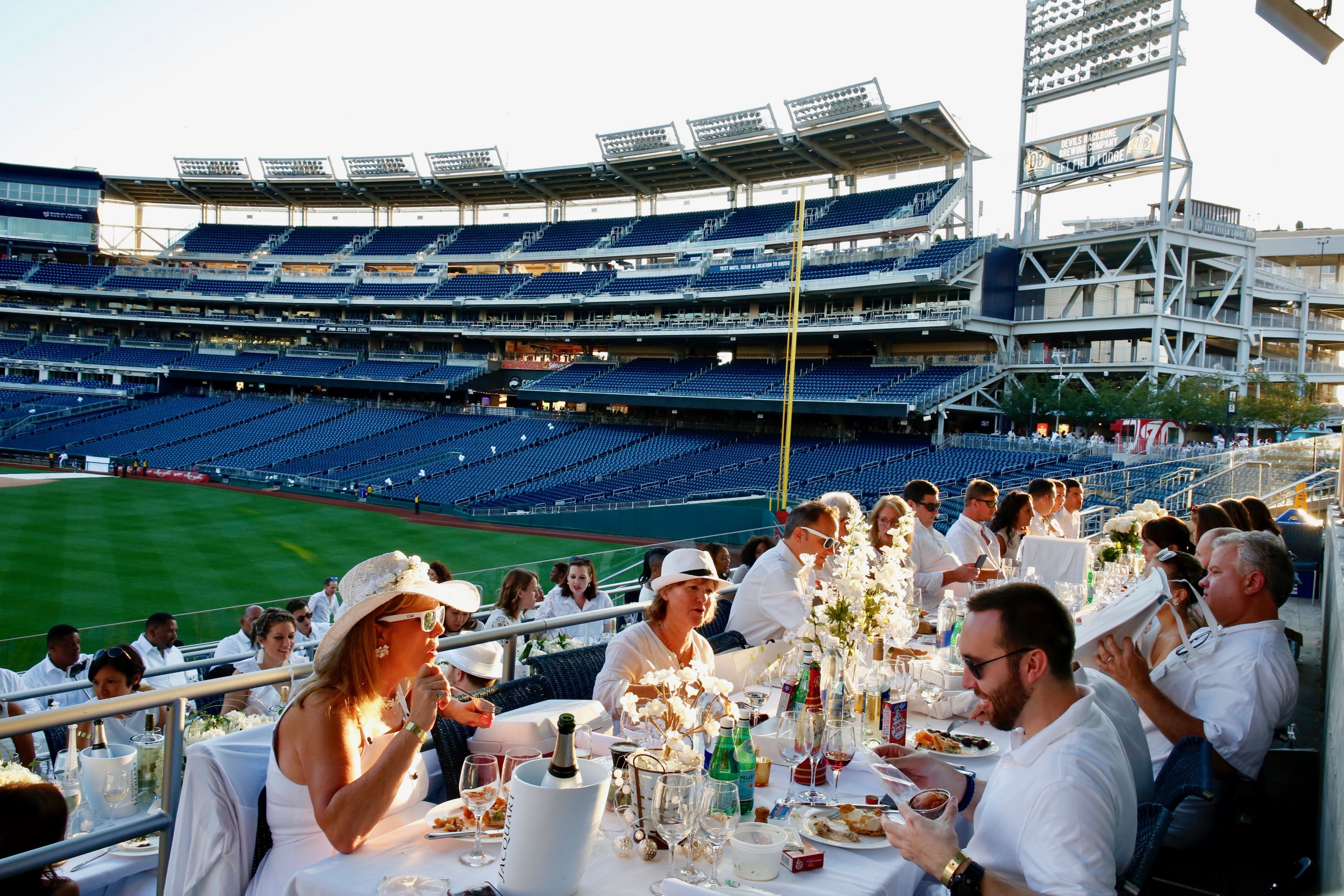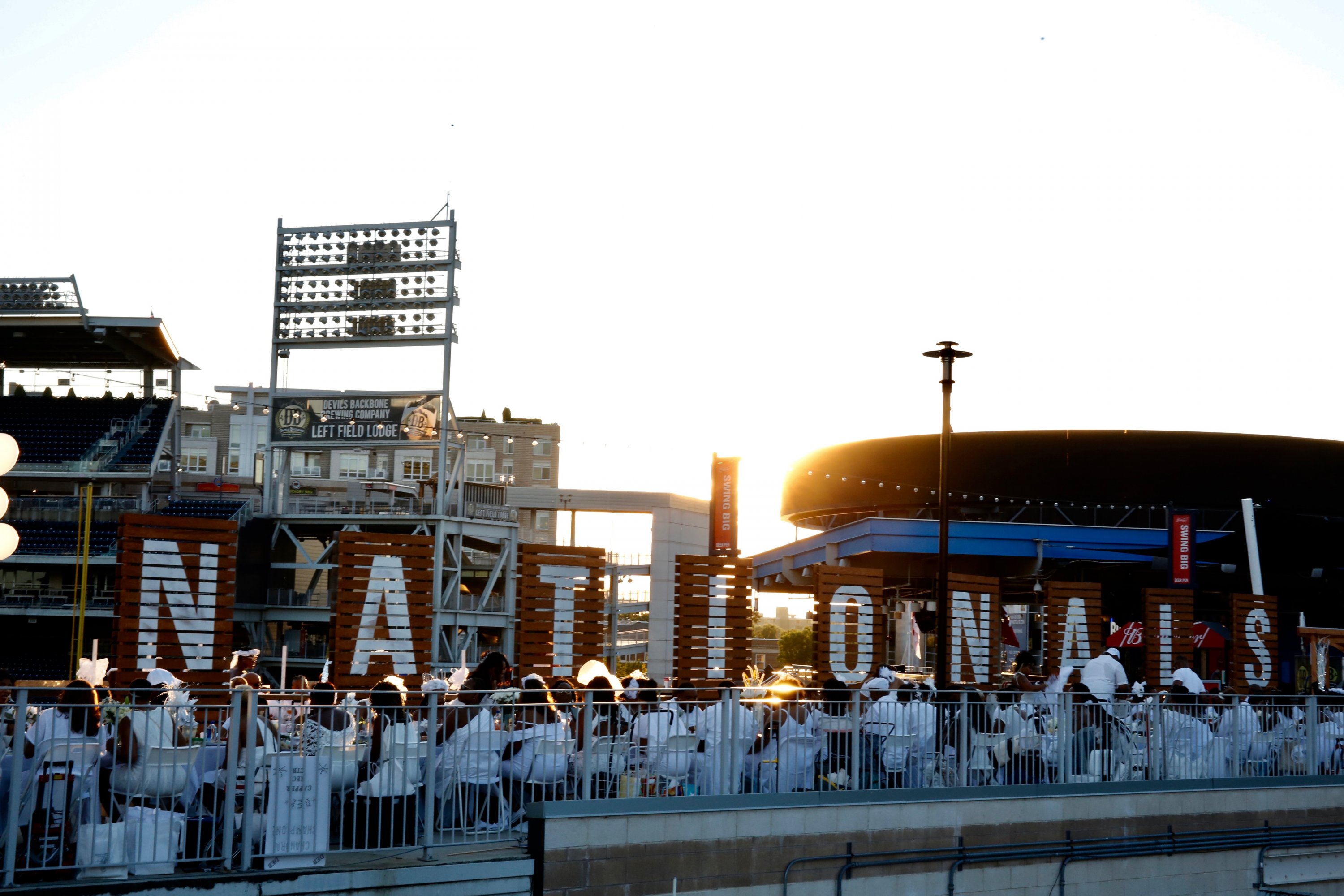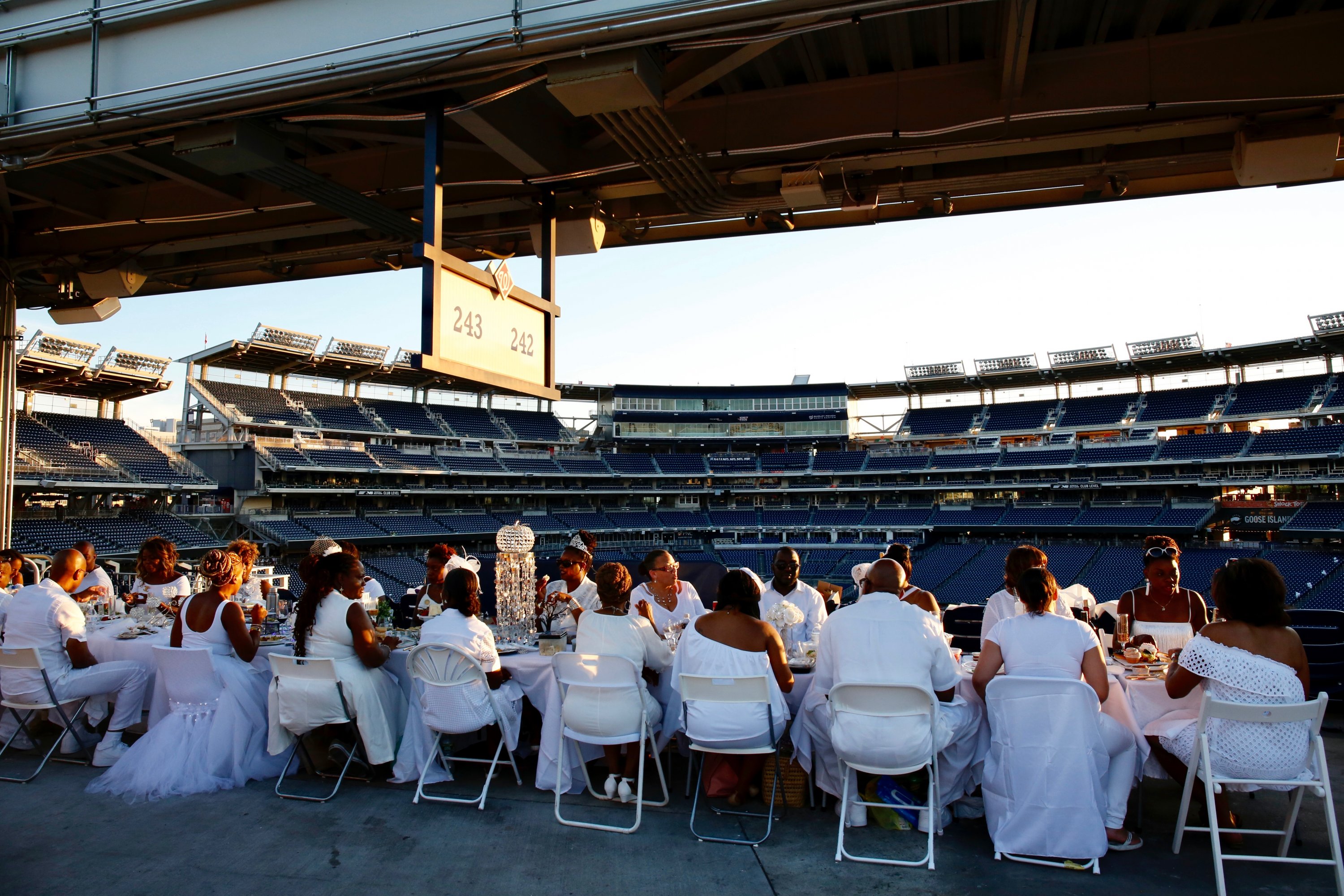 Dîner en Blanc requires attendees to bring a "gourmet meal" with real cutlery and white tablecloths. That means no ballpark hot dogs.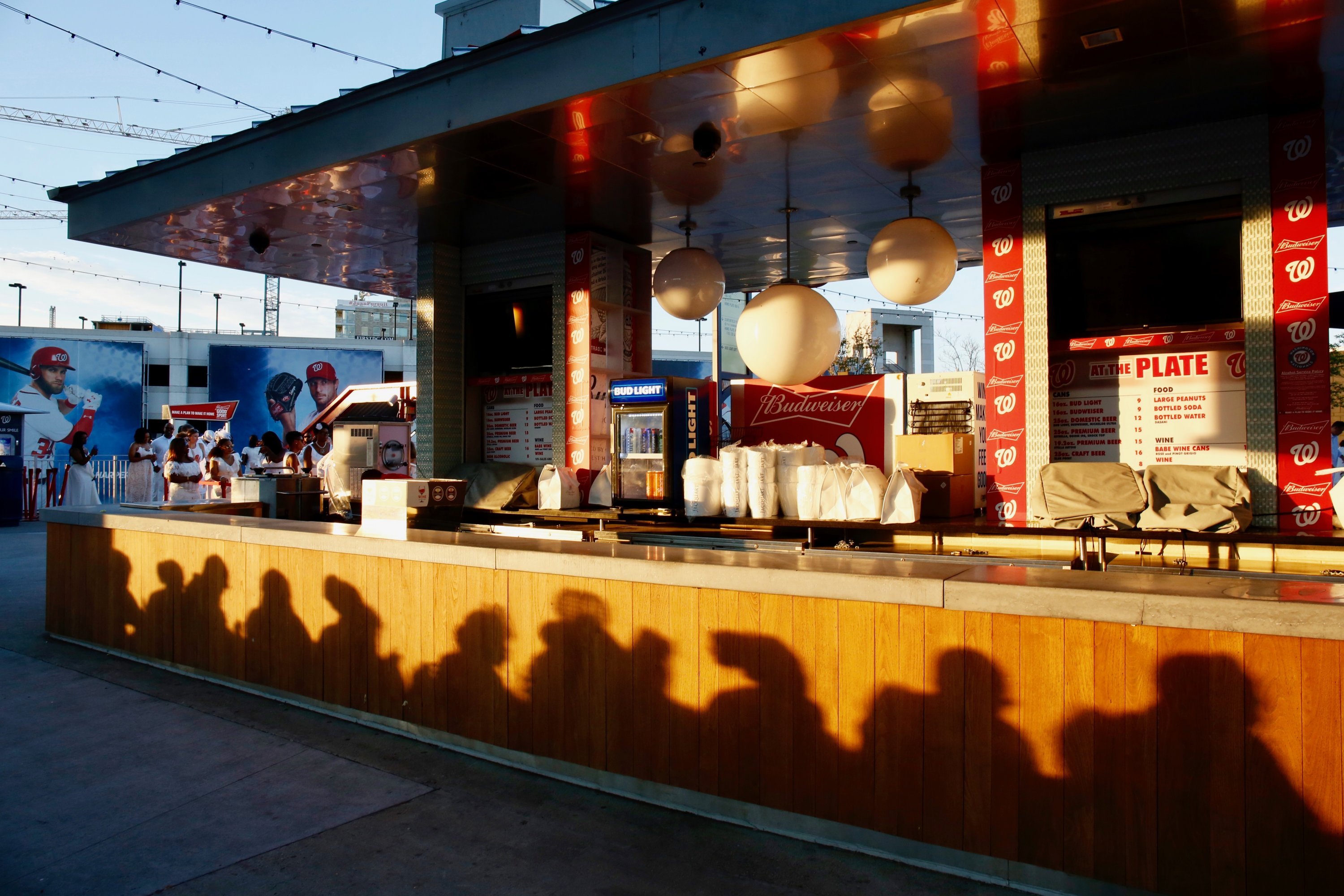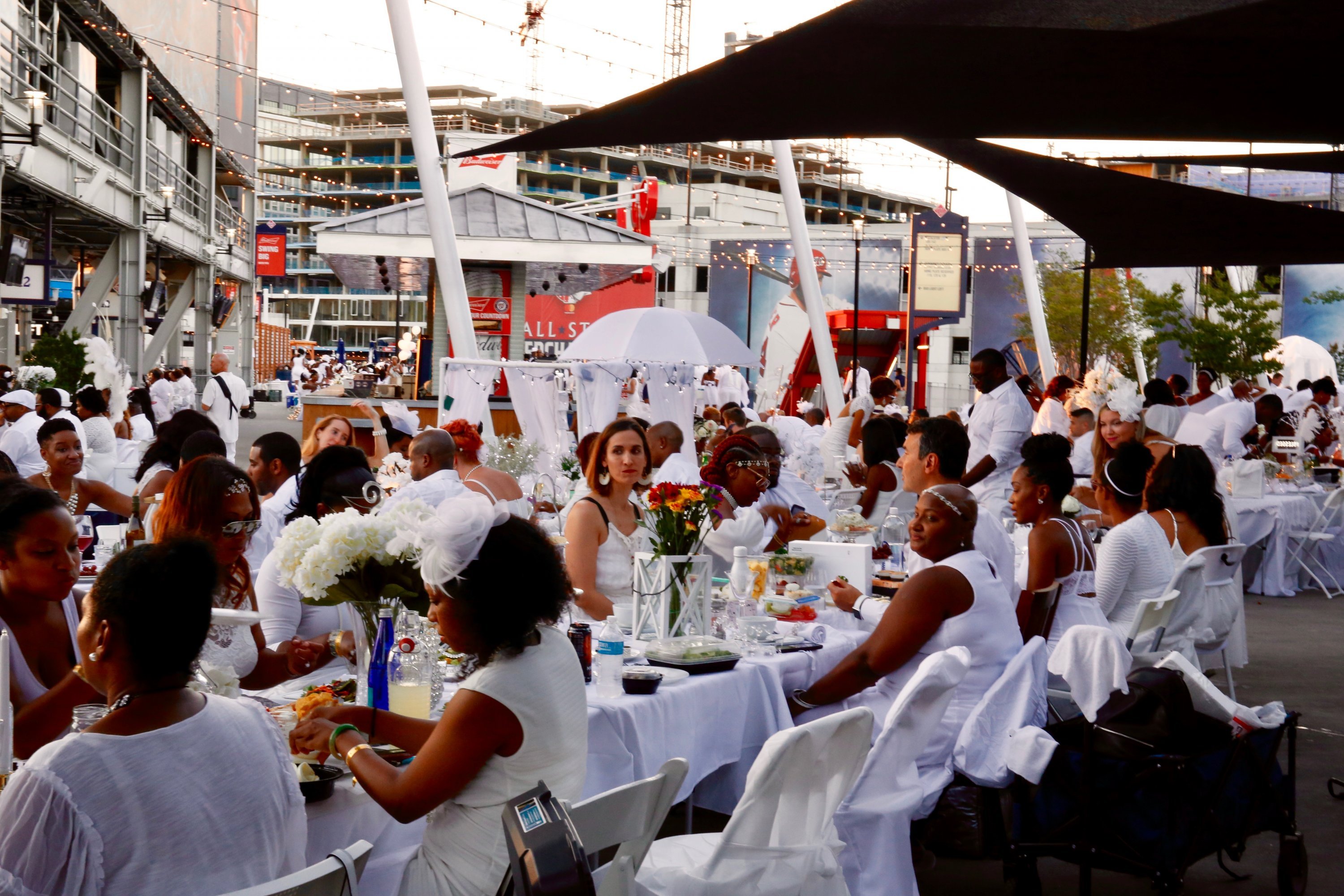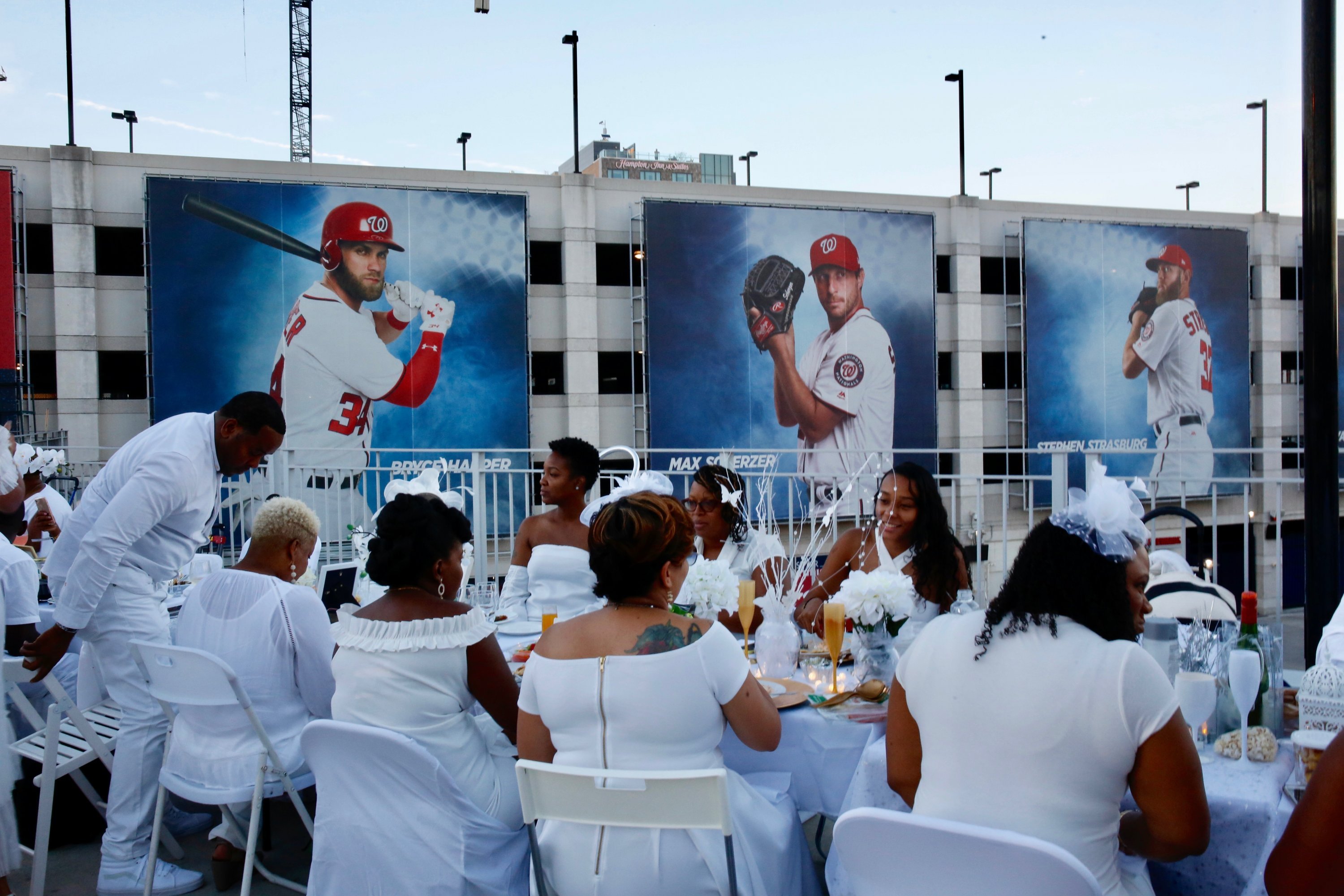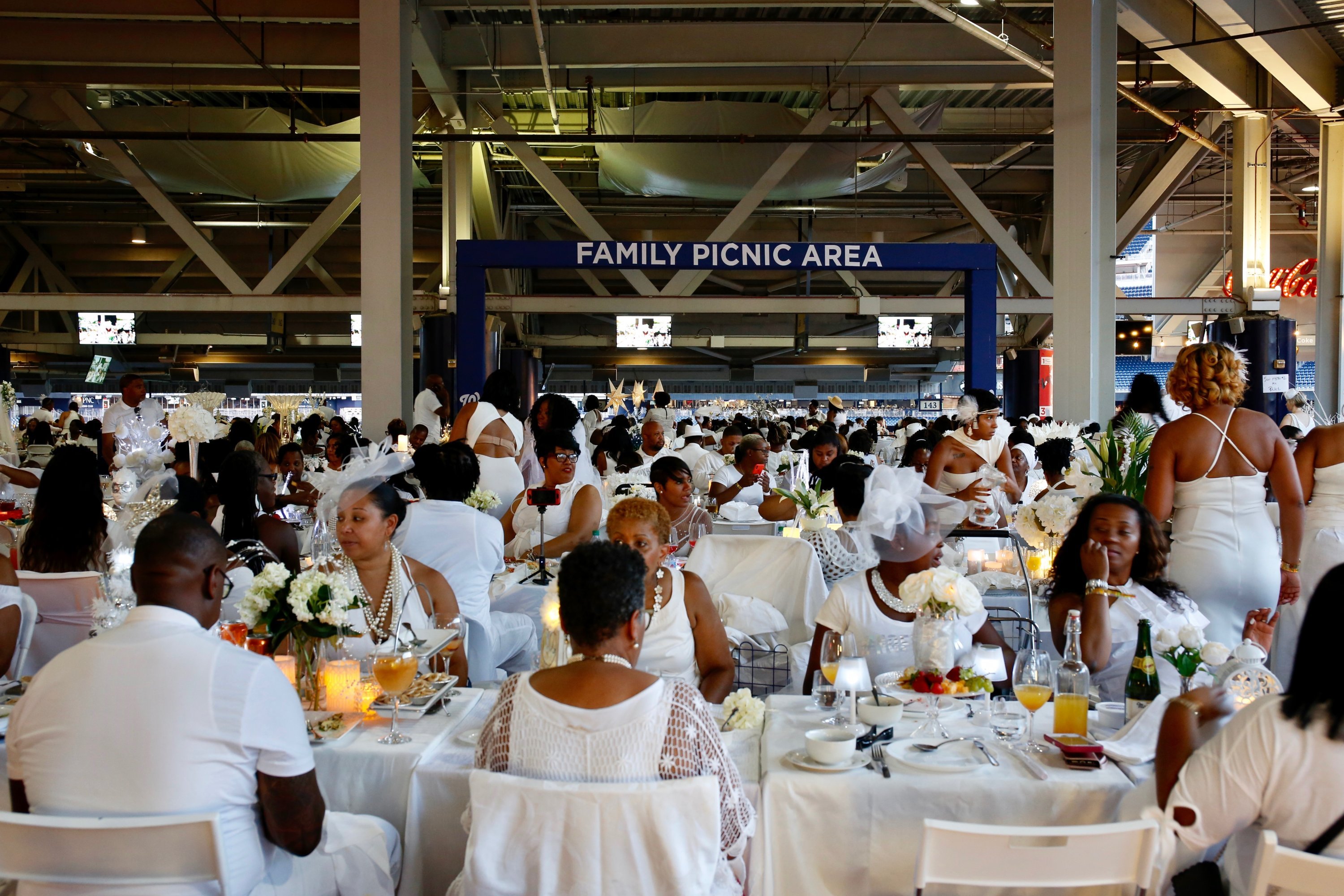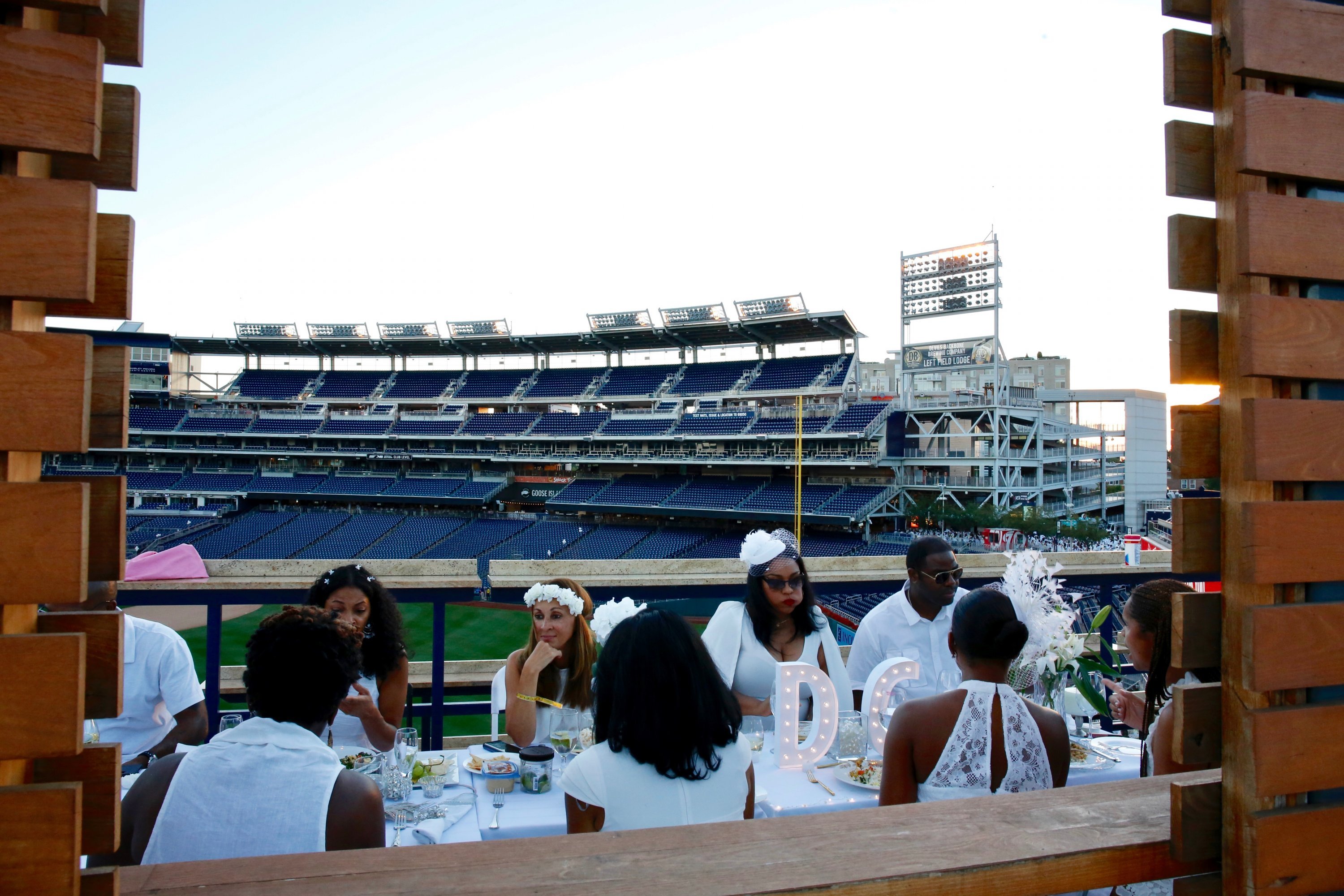 A band played on the field, but only a limited number of attendees were allowed down there at a time.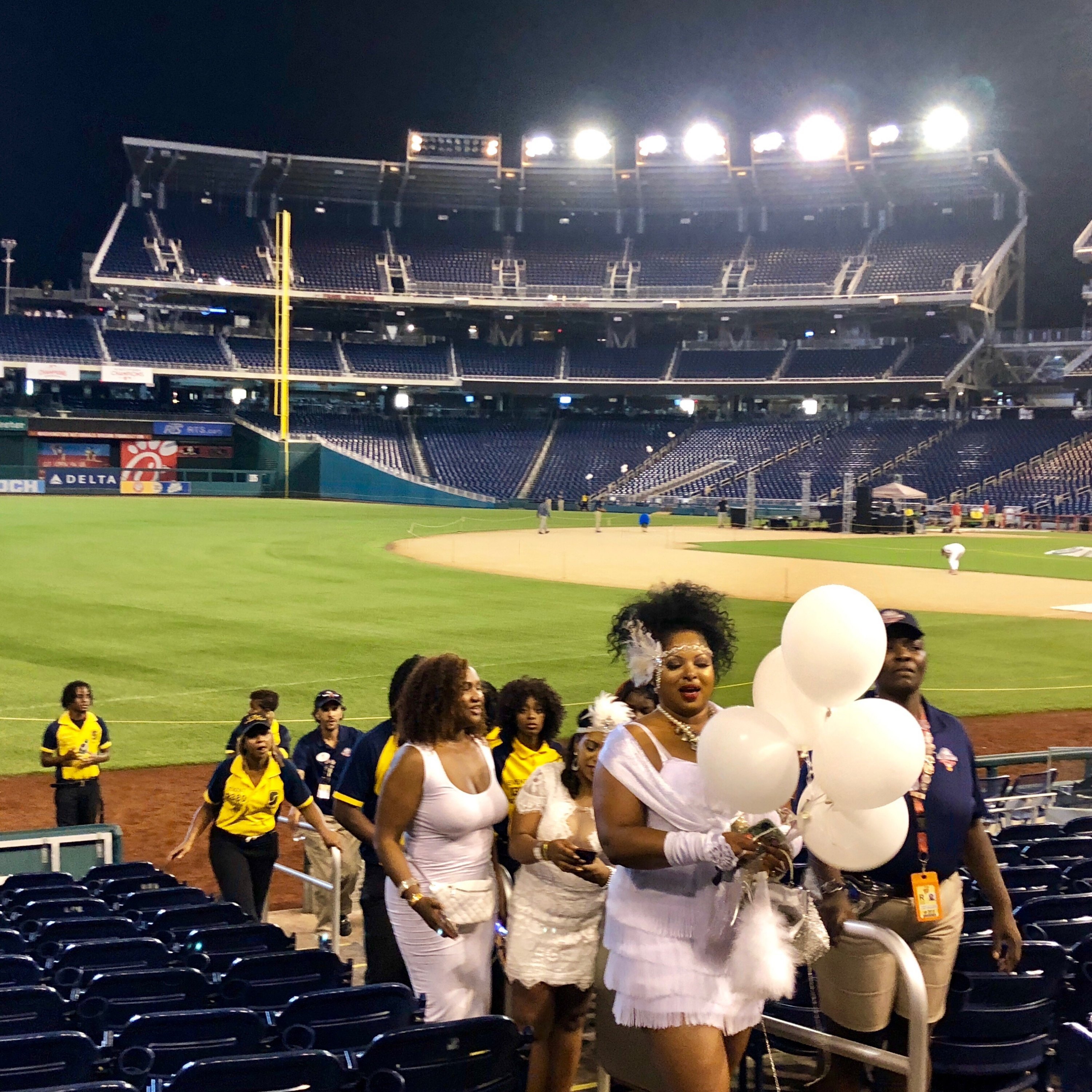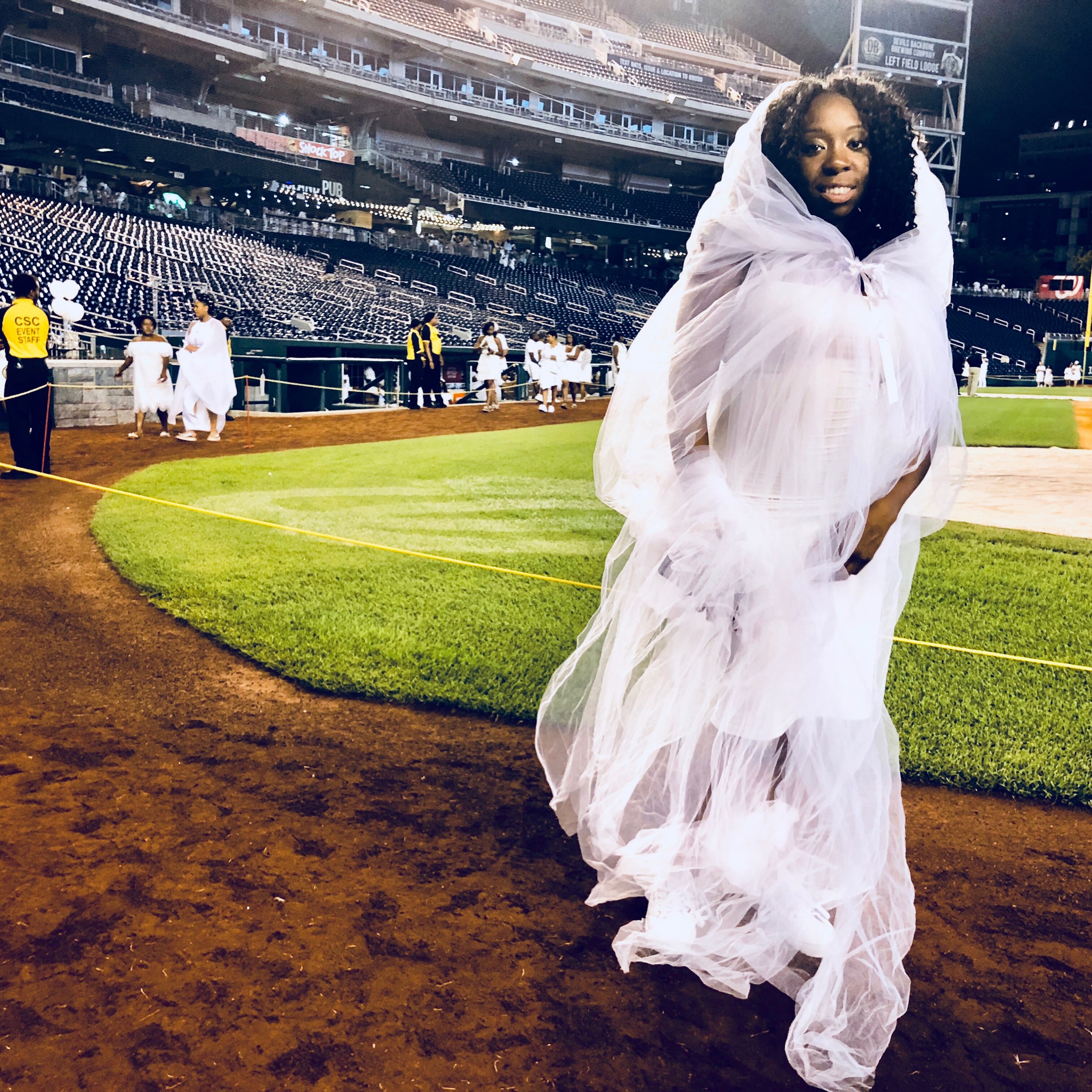 Still, there was plenty of dancing: