Some of the most creative artists see beauty in objects others would simply throw away or ignore. Instead of calling it "garbage," they use the materials to craft art with profound messages and provide new ways for us to see our surroundings.
A number of DC museums and galleries display such pieces—here are some of our favorites.
Theaster Gates, Ground rules. Free throw, Smithsonian American Art Museum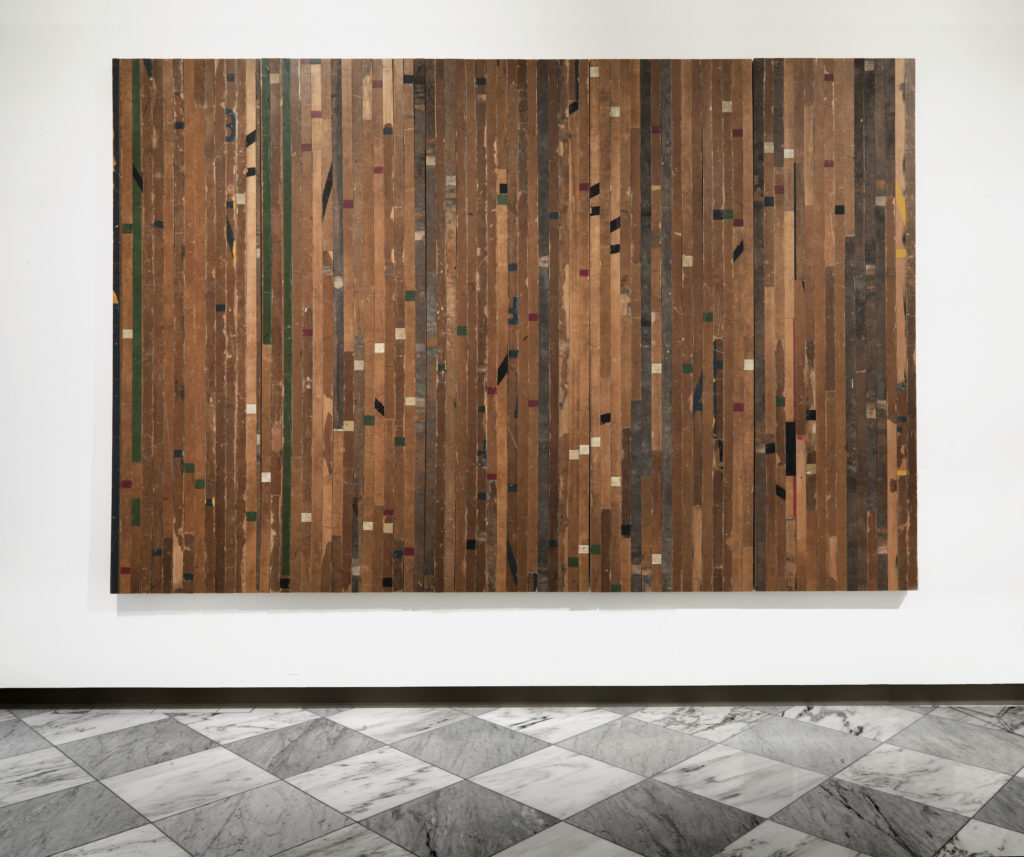 Sarah Newman, the James Dicke Curator of Contemporary Art at the SAAM, says that Gates made this 10-by-15-foot installation from the gymnasium floor of a closed-down school on the South Side of Chicago. 
"A gym is a way to teach kids about the rules of life, so what happens when those rules go away?" Newman says of the inspiration for the piece. "Gates feels very strongly that these materials are not trash, they're not actually discards. They're materials with a lot of inherent power in them, and he's trying to give them another life."
Rachel Whiteread, CONTENTS and Line Up, National Gallery of Art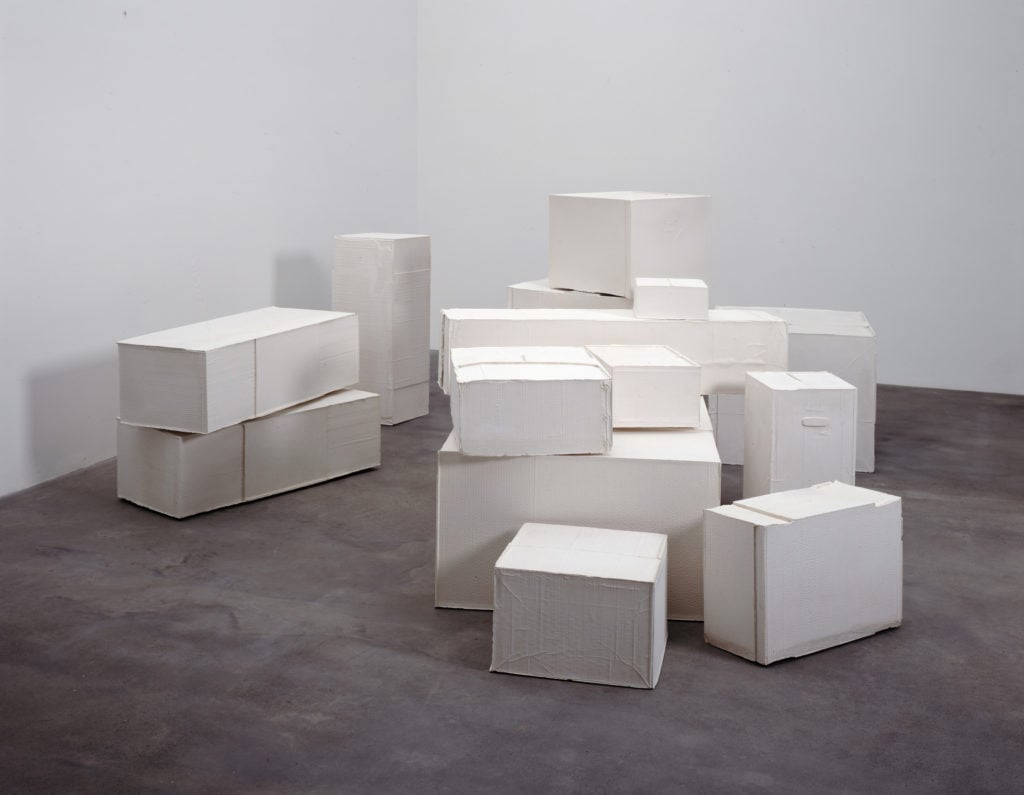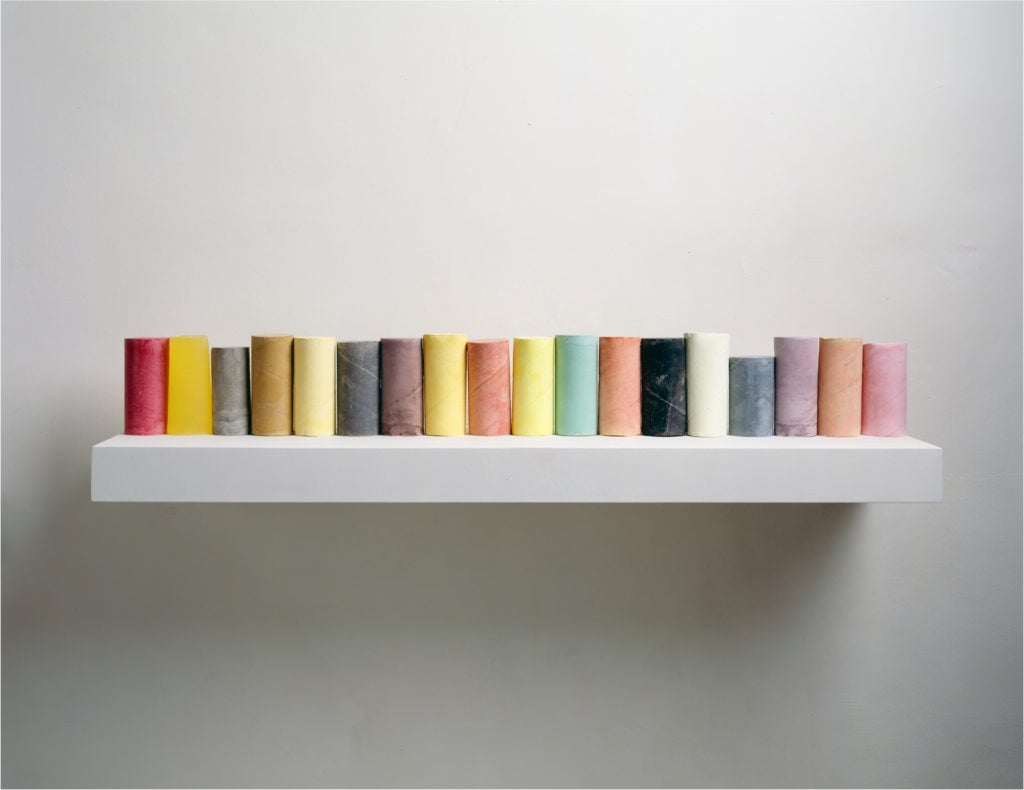 More than 100 objects from Rachel Whiteread's work will be on display at the National Gallery of Art starting September 16. The Gallery will have a special preview of the exhibition, making its US debut, on September 13. She didn't necessarily Dumpster-dive, but these derive from reused materials nonetheless—CONTENTS is made from plaster casts of cardboard boxes, and Line Up is made from plaster, resin, wood, and metal casts of cardboard tubes from toilet paper rolls.
John Richard Edwards (Onondaga), Mile-marker post, National Museum of the American Indian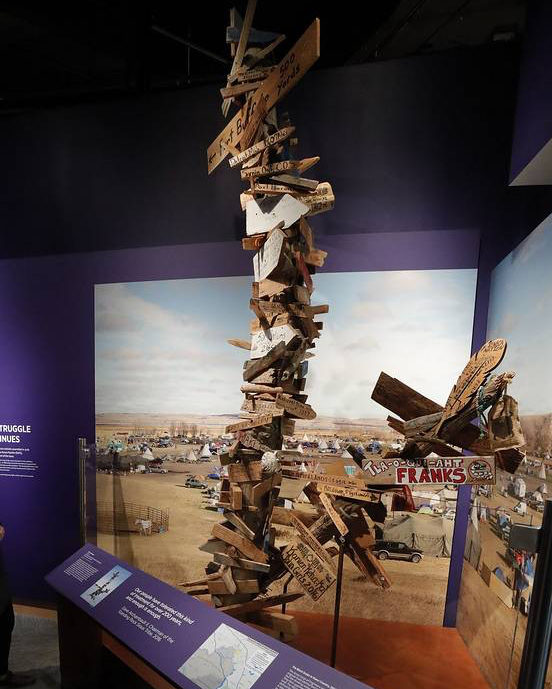 Discarded objects can make for some powerful protest art. This is a mile-marker post handmade by activists protesting the Dakota Access Pipeline. It comes from the Oceti Sakowin (Great Sioux Nation) protest camp on the Standing Rock Sioux Reservation bordered by North Dakota. The activists made the 11-and-a-half-foot post from scrap material found in trash cans around the protest site. 
BK Adams, Walking People, Smithsonian Anacostia Community Museum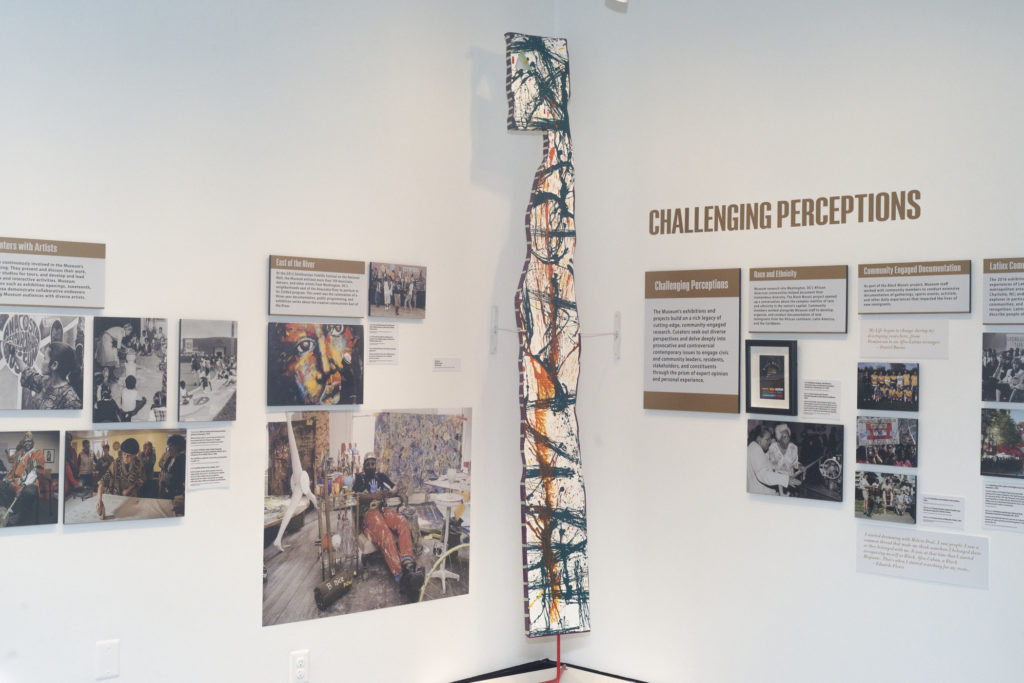 Washington artist BK Adams's Walking Exhibit Sculptures tell the story of his experience traveling cross-country to San Francisco at age 23. "People were so helpful and kind in so many ways," he says. "It was quite a colorful and spiritual experience that shaped my life."
Adams found the materials from a building in Southeast DC that was being renovated in 2009. "I claimed the whole truck load of 100-year-old wood," he says. "The Walking Exhibit Sculptures was birthed out of that wood—27 sculptures total."
The Walking People sculpture is on view at the Anacostia Community Museum through January 9 as part of its 50th anniversary exhibition.
Hiroshi Sugimoto's trash can in the lobby of the Hirshhorn Museum and Sculpture Garden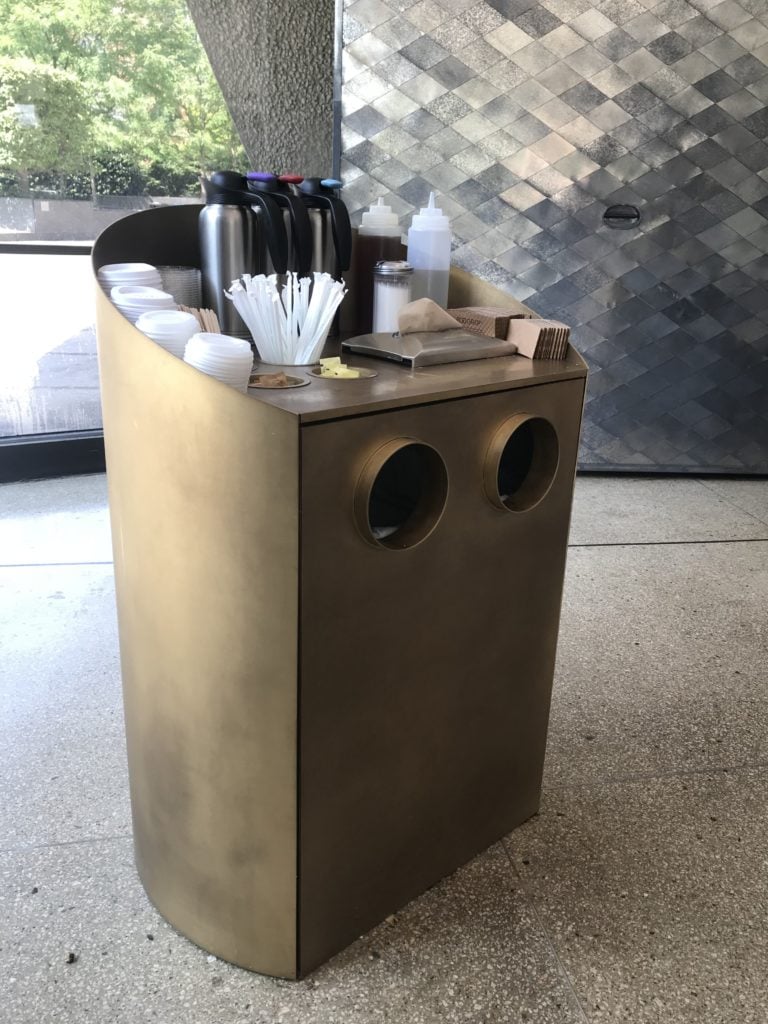 So, this is probably the coolest waste basket ever. As part of his transformation of the Hirshhorn's lobby in February, Japanese designer Hiroshi Sugimoto sculpted a dramatic 20-foot metal Dolcezza coffee bar with a custom brushed-brass trash can. The can is inspired by the circular shape of the Hirshhorn. He also crafted tables from the roots of a 700-year-old tree, white benches and chairs, and brushed-brass welcome desks. 
Damien Hirst, The Asthmatic Escaped II, Hirshhorn Museum and Sculpture Garden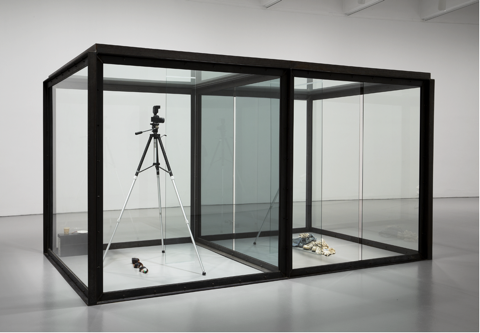 A teenager's bedroom or a beautiful monument? Focusing on materials that signify death and decay, British artist Damien Hirst created this installation using glass, steel, silicone rubber, a camera on a tripod, film, a chocolate bar, a saucer, biscuits, a plastic cup and lid, a pile of clothes, and an inhaler. The title?— Hirst named it after painter Francis Bacon, an asthmatic who died the year Hirst made the work.
If you have a favorite piece of DC "garbage" art, please reach out at elwilliams@washingtonian.com.