Seven simulation rooms where you can practice your golf strokes over buckets of beer ordered via iPad. A spa where you can sip complimentary ginger mimosas while getting an organic manicure. Onsite childcare, a tumbling room, and a "trampoline zone."
All this and a whole lot more can be found at the St. James, Northern Virginia's mecca of health and wellness, which opened September 15. Washington Capitals captain Alex Ovechkin, fresh off the team's first Stanley Cup championship, celebrated the opening, hanging out rinkside with youth hockey players as they practiced. The 450,000-square-foot gargantuan sports complex in Springfield is the first of its kind in the region and—contrary to the hyper-niche fitness boutiques perched on every other corner in DC—offers an everything-under-one-roof model on a 20-acre plot of wide open space in the fields of NoVa. Appropriately, its menu of offerings is longer than a CVS receipt: a FIFA regulation-sized turf field, two NHL regulation-sized ice rinks, an Olympic regulation-sized pool, a three-story health club, a climbing wall, an indoor water park, and a spa. To start.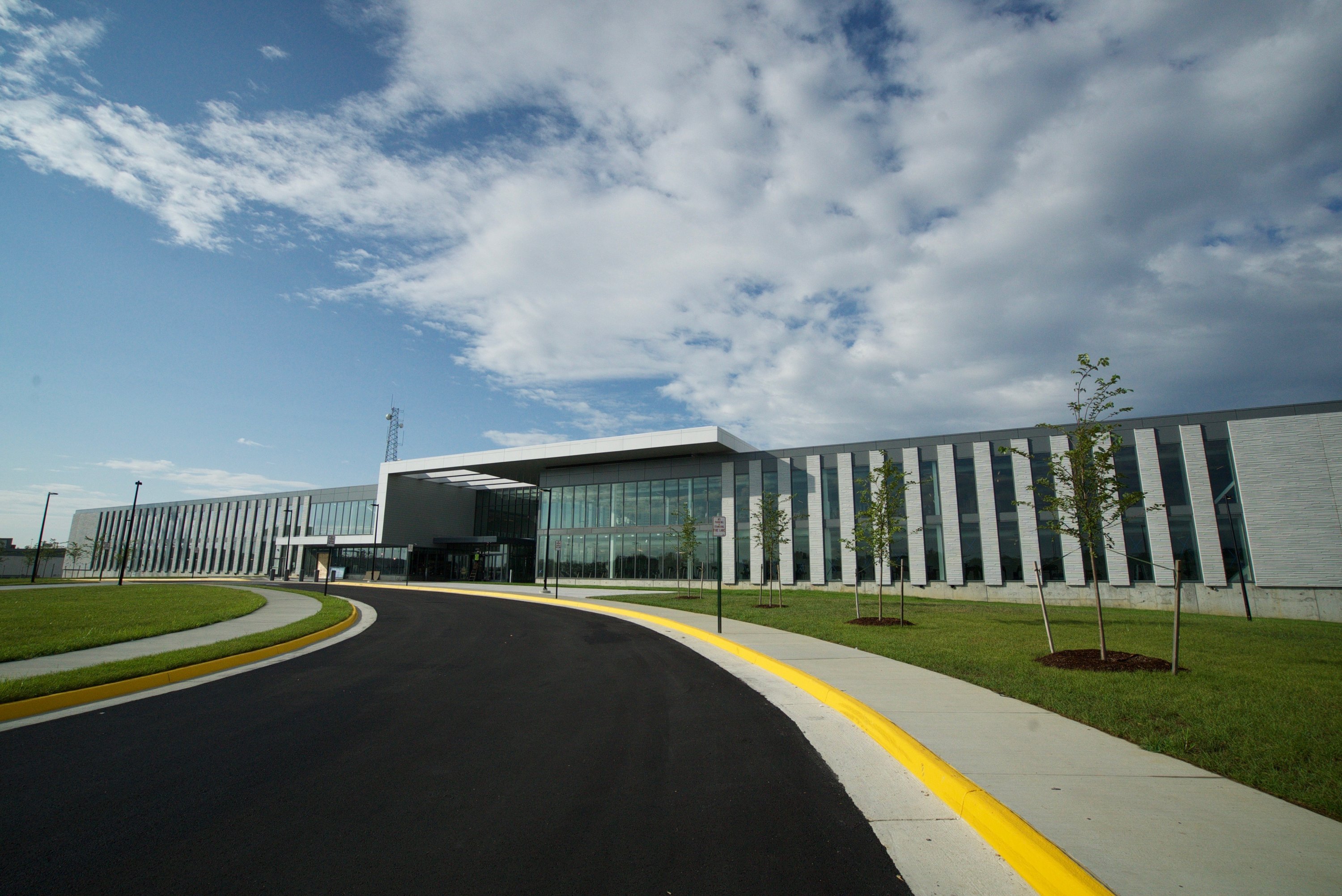 "The St. James is aiming to transform how people of all ages learn to play and love sports, train to improve their games, comprehensively take care of their bodies and enjoy themselves while doing so," said co-founder and co-CEO Kendrick Ashton. Besides its fitness and sports offerings, the St. James has partnered with MedStar Health on a sports medicine program, so when Junior gets decked in the shin at soccer practice while Mom has dipped into a cryotherapy session at the spa, he can be whisked upstairs to be checked out by a doc (that is, of course, once MedStar's Sports Medicine Center fully opens next spring). Ultimately, St. James' personal trainers and health and conditioning team will work in tandem with MedStar's staff of two physical therapists and two physicians who will split a schedule, according to St. James general manager Rob Kram.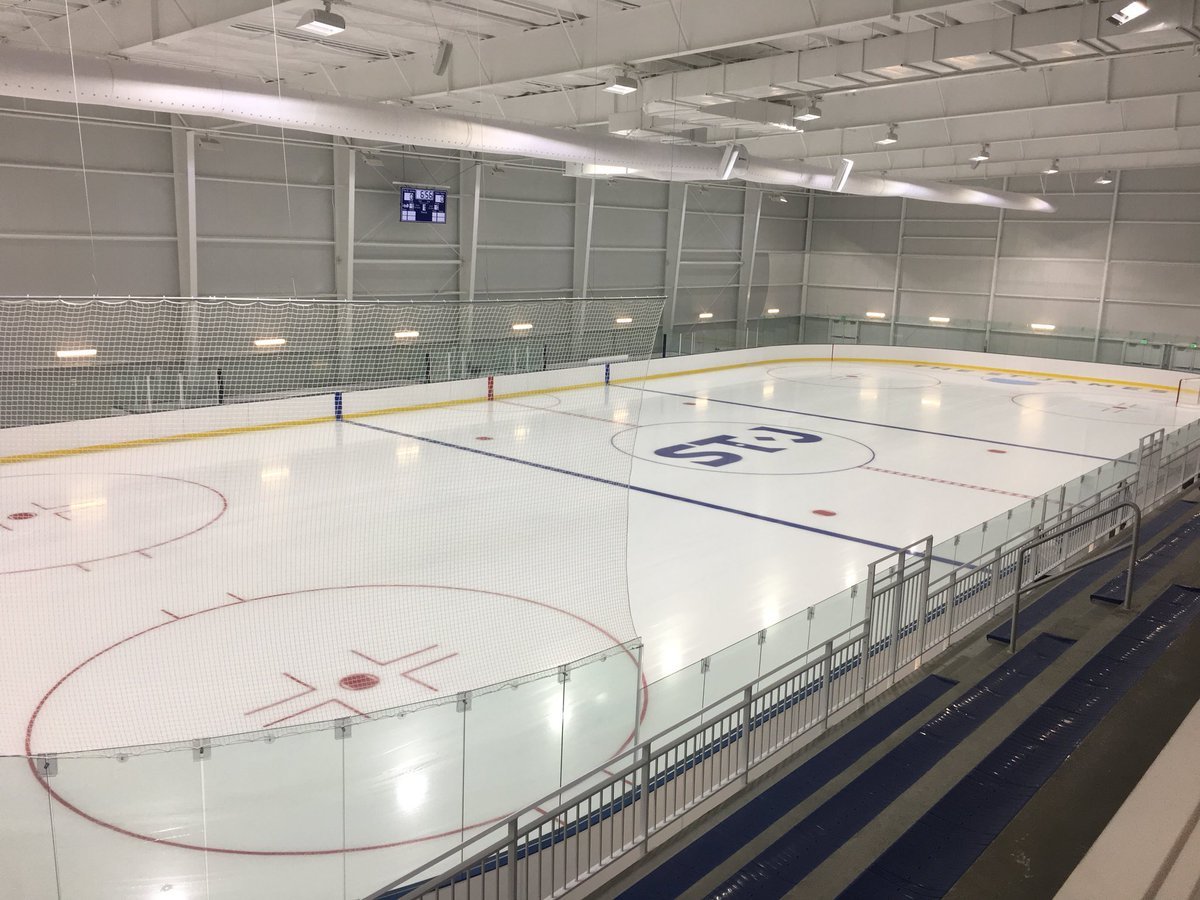 Other glossy offerings opening later this year include an onsite restaurant from chef Spike Mendelsohn, a boutique carrying athleisure and performance items, such as shin guards (see Junior, above), and a gaming theater.
And we had to ask: What's behind the name? Ashton and co-founder Craig Dixon say they were "inspired by Britain's historic Court of St. James, which serves as the center of life for the British empire and, at its height, was the center of world events. We want the St. James, with its comprehensive offerings, to be this same 'center of the universe' for families and athletes across the Washington region."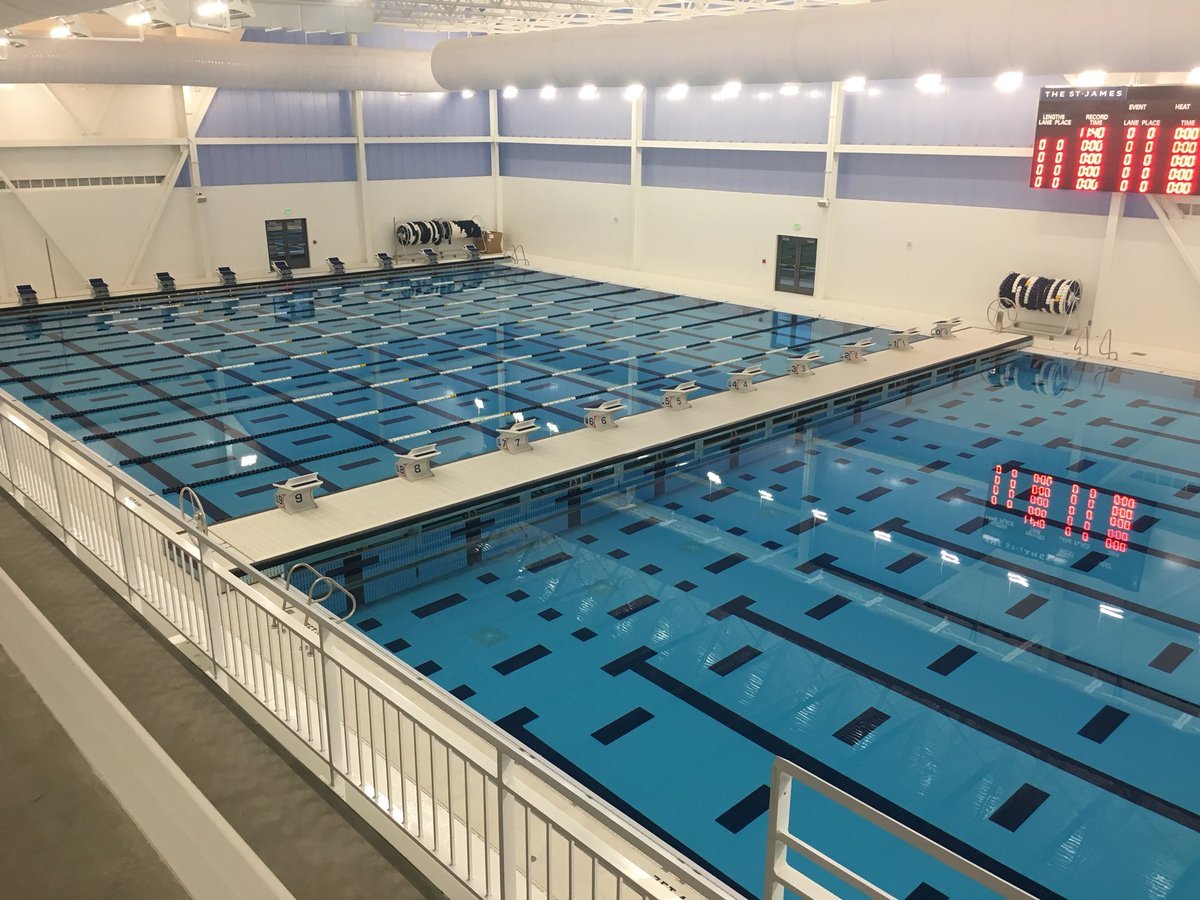 The St. James offers a smörgåsbord of memberships that can be customized with add-ons including a spa membership (an extra $84 per month lets you select either a 60-minute massage, a mani/pedi, or a cryotherapy treatment). Or, tack on access to the squash courts and coaching for an extra $210 a month. An adult membership starts at $169 per month, and there are also student rates ($100 per month), military and first responder memberships ($135 per month), and a couples membership ($269 per month). All memberships require an additional initiation fee. For full pricing, including spa-only memberships, see here.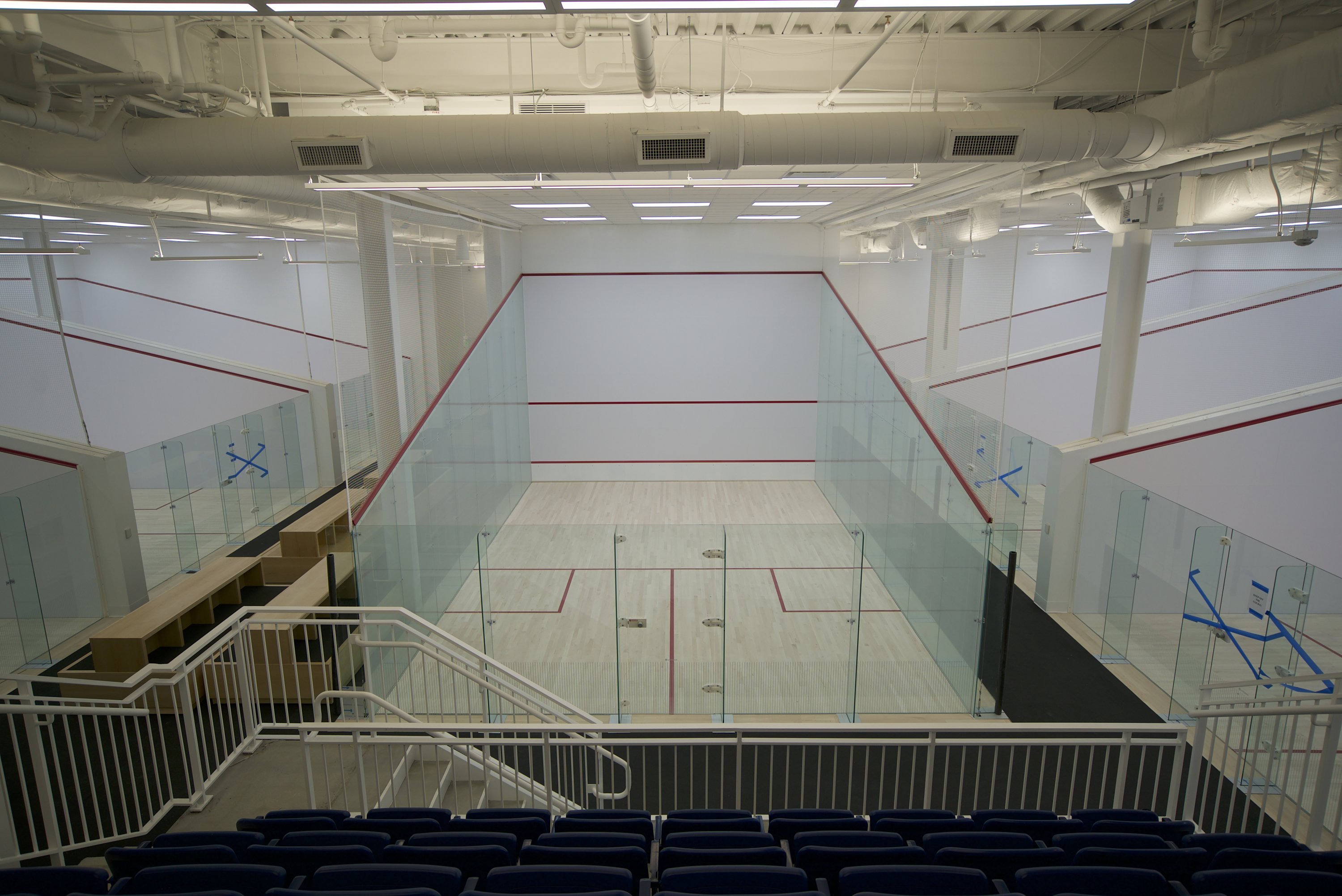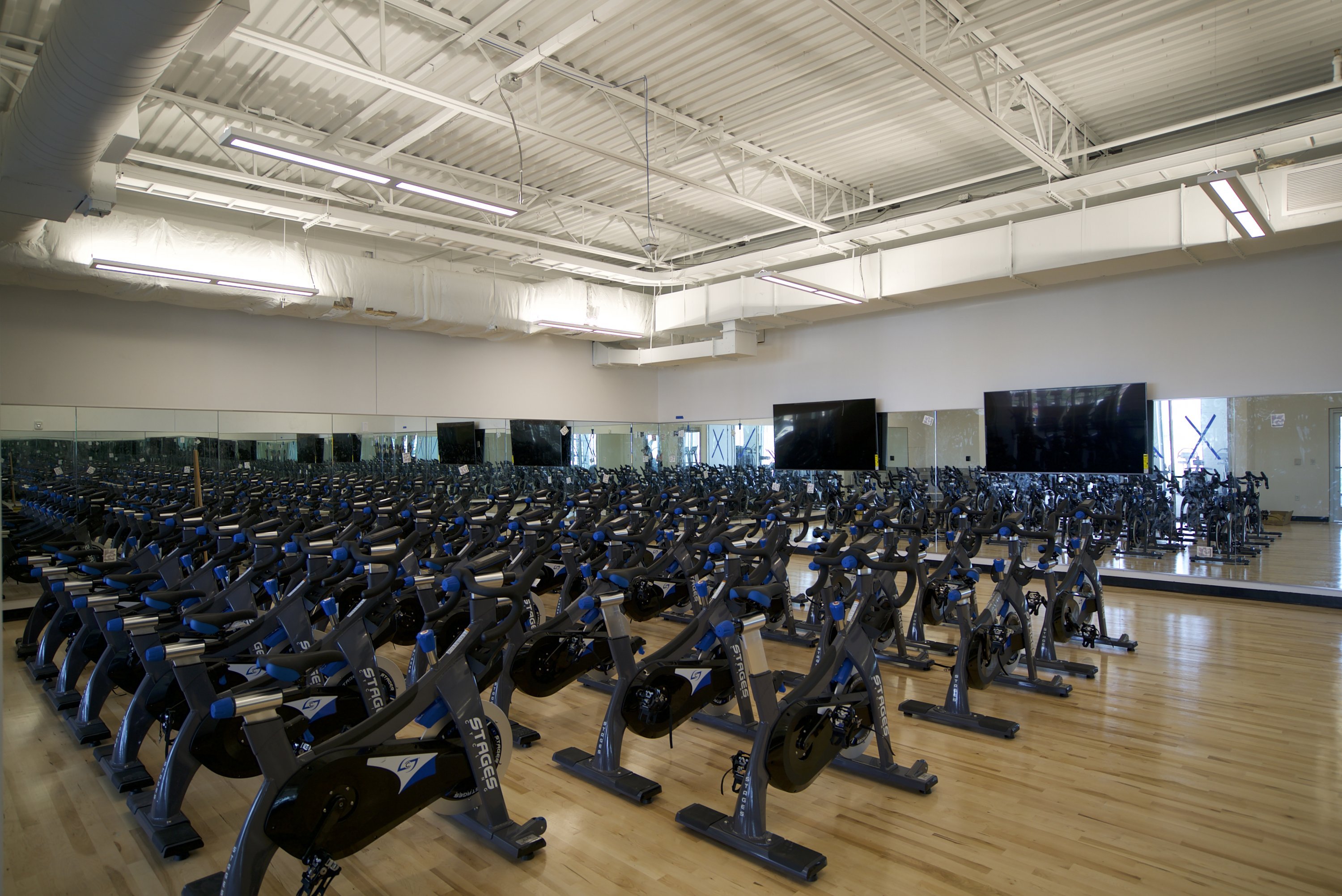 The grand opening celebration on Saturday, September 15, is open to the public and starts with a free yoga class at 8 AM followed by a ribbon-cutting ceremony with remarks by Ashton, Dixon, and Virginia Lieutenant Governor Justin Fairfax at 10 AM. Other events throughout the day include tours, exhibition games (squash, ice hockey, and water polo, to name a few), and an outdoor dance class. View the full schedule and register to take part in specific events here.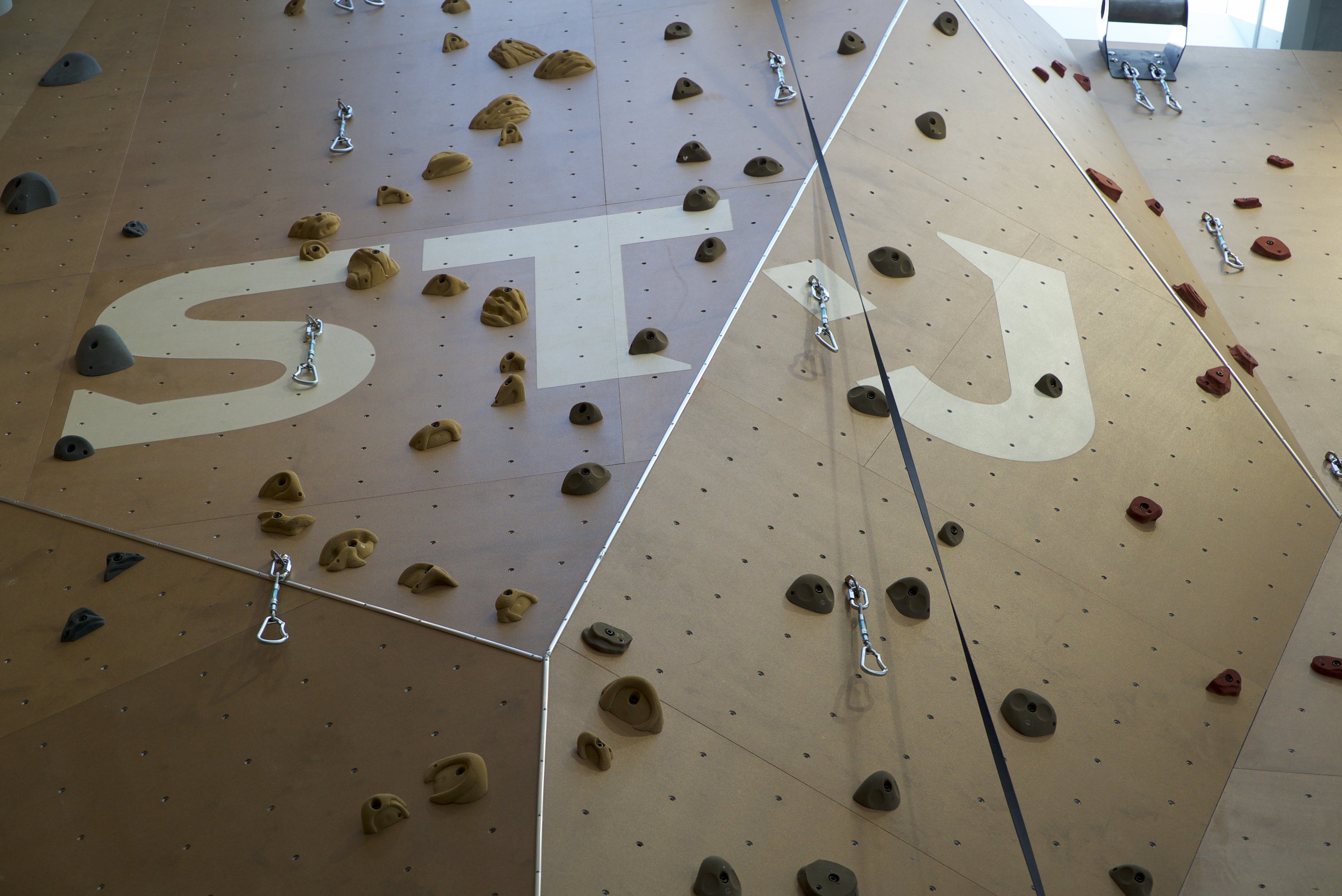 The St. James is located at 6805 Industrial Rd., Springfield, near the intersection of I-395 and I-495.
This post has been updated to reflect Alex Ovechkin's appearance.