As far as culinary resumes go, Johnny Spero's is full of A-list names. An alum of DC's top kitchens (Komi, Minibar) he also spent time staging at global dining destinations like Noma in Copenhagen and Spain's avant-garde Mugaritz. The Baltimore native will have another ambitious spot on that list soon: Reverie, his own restaurant that opens in Georgetown this weekend. 
Located down a cobblestone alleyway off Grace Street, the 64-seat spot is understated in its clean, dark-hued aesthetic based on Nordic and Japanese design. Spero says the stark look, like his modern American cooking, is deliberate. 
"It's rooted in the ingredients. It's not about show," says Spero.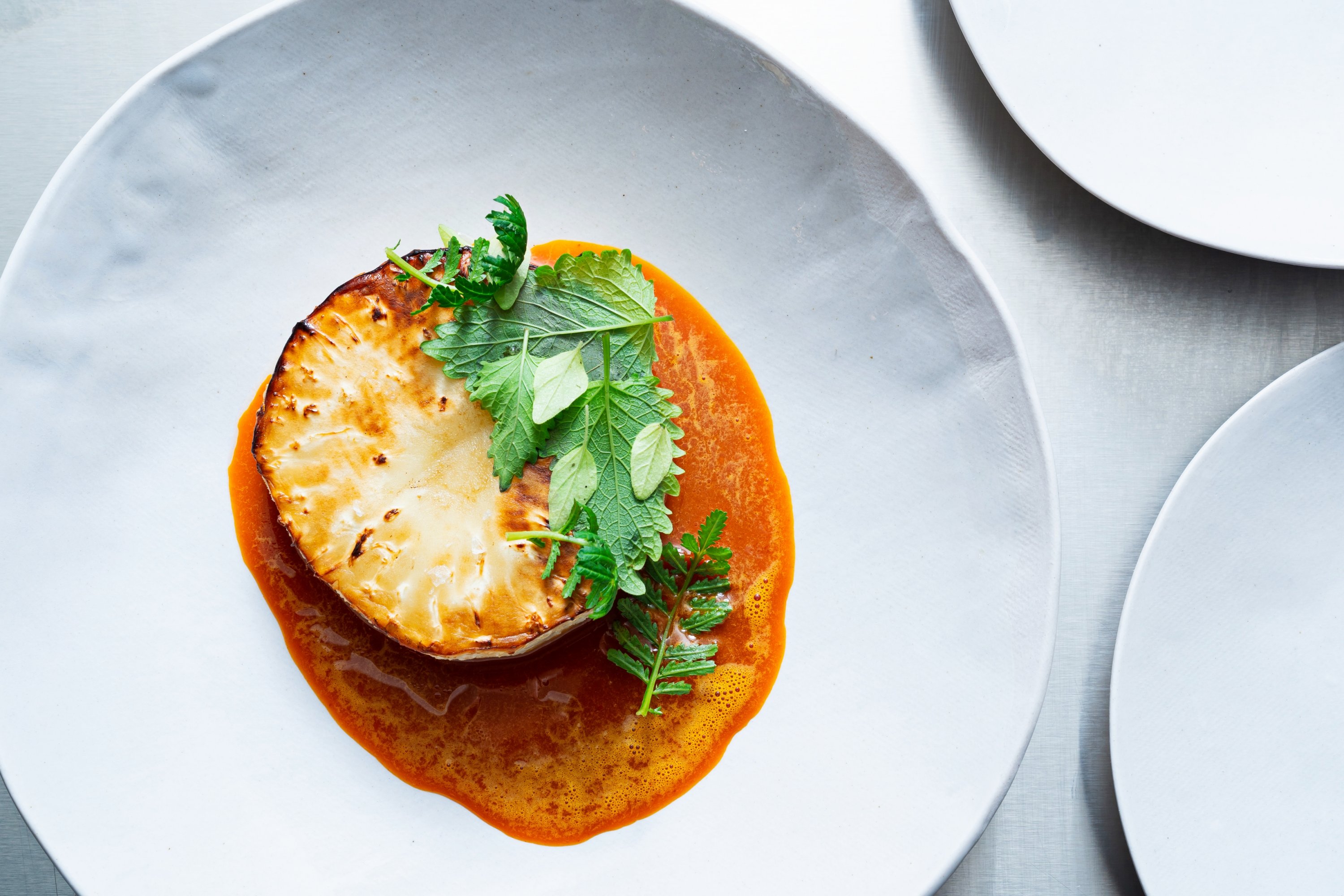 Spero believes fine dining doesn't have to be exclusive or alienating, which is why you won't see any white tablecloths or dress codes. Dishes on the a la carte menu range from $12 to $30, with larger, shareable platters in the $90 to $100 range. The "tight, focused menu" is relatively small, with around 15 to 18 items inspired by the Mid-Atlantic and places Spero worked.
It's a series of love letters, in a way. Spero has been tinkering with the roast duck recipe for almost two years to perfect the shareable platter of fried thighs with black licorice and fennel. An elevated riff on steak and potatoes is an homage to the kinds of dishes Spero grew up eating in Baltimore County, but with a cheffy twist: the ribeye is tempered over charcoal and then pan-seared before resting on the coals again; the potatoes are tossed with butter and allspice oil; and it's all topped with crispy fried beef and sunchokes.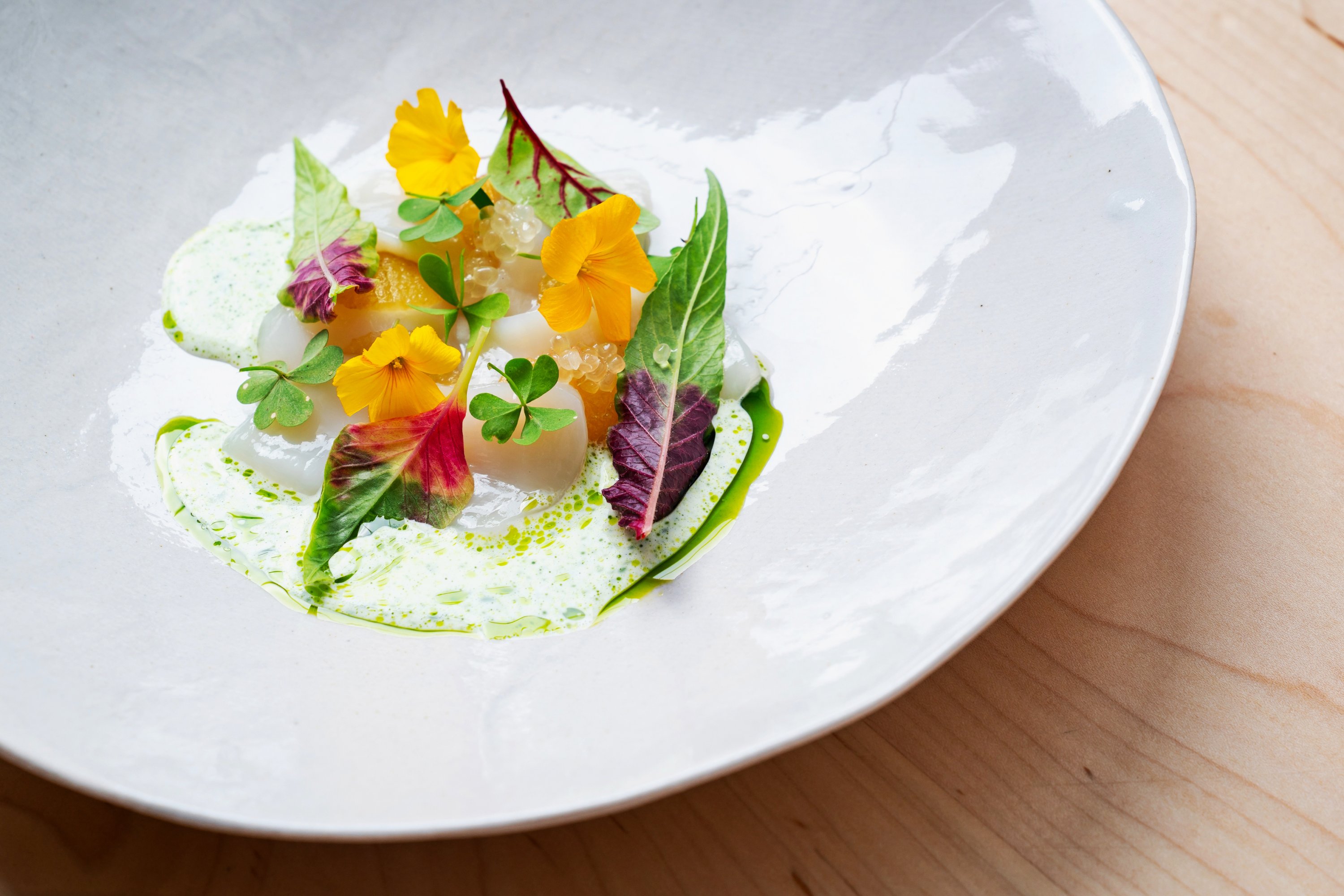 Eventually, a new kind of tasting menu will be introduced. The team plans to offer two seats each night at a pay-what-you-can price. And they really mean that—there's no recommended cost or base fee. Just set a limit, and you'll be treated to five or six courses. It's Spero's way to ensure that young people interested in food will come in, or those who may be intimidated by the regular prices. 
"You don't have to wear a suit, you don't have to reserve two months in advance, and it doesn't have to be a month's salary to enjoy this kind of food," says Evan Zimmerman, the general manager and a fellow Komi alum. "It should be for everybody."
Surrounded by 20 counter seats, the kitchen is in the center of the restaurant where guests can watch their meals being prepared. A small staff (six in the kitchen, up to nine at the front of the house) is orchestrated for intimate interactions between servers and patrons. 
"Everyone who is here has a hand in preparing from top to bottom," says Zimmerman. "We're stretching ourselves thin, but the reason why is we wanted to invest in people who wanted to invest emotionally in us."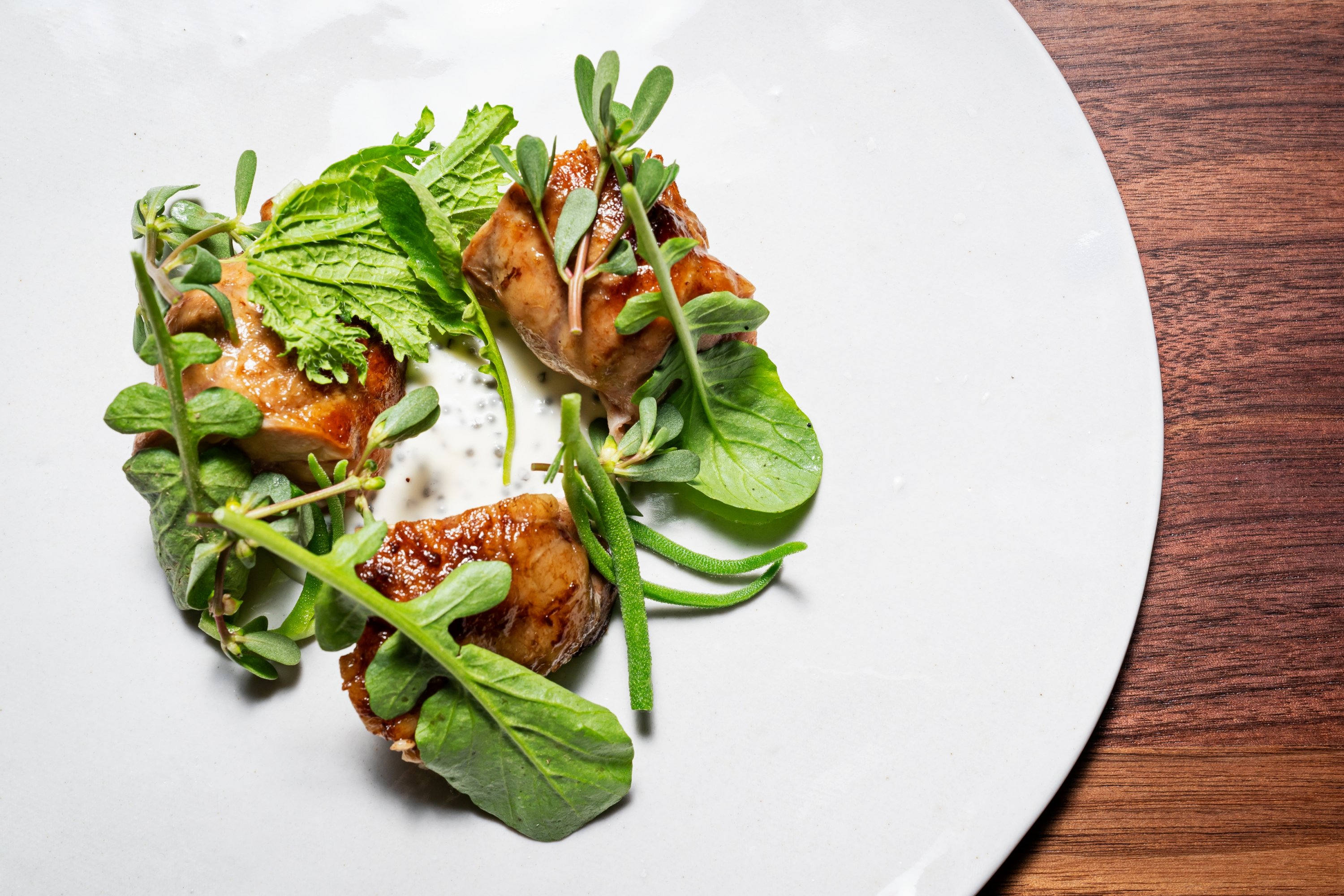 Drink Company cocktail talents like Derek Brown and JP Fetherston of the Columbia Room are partners in the restaurant (Spero cooked at the lauded Blagden Alley bar while opening Reverie). The group will oversee the beverage program, including wines and beers. Look for an interesting list of vermouths as well as the creative cocktails the group is known for, such as the Handsome Fella with sherry, bitters, dry vermouth, and salt, or the Shenango Division, a rye drink mixed with apple brandy and sweetgrass.
Reverie isn't the first partnership for Spero. You may remember the ambitious and short-lived Suna, which he opened with restaurateur Ari Gejdenson near Barracks Row in 2012. At 26, Spero says he wasn't ready for the enormity of running a whole restaurant. He still had a lot of growing to do.
"Six years is a long time. You learn what to do and what not to do," he says. "I've learned from some other people in the industry that it's not just about the ideas, it's about making the ideas happen."
He credits spots like Noma and Mugaritz with reinforcing how important a restaurant's community is, from the people pulling the vegetables out of the ground to the fishermen bringing in the day's catch.
"It's more than one person making an experience," he says. "You don't always see that when you're looking at a cookbook and see all these different, beautiful pictures. There are so many people that have their hands in it."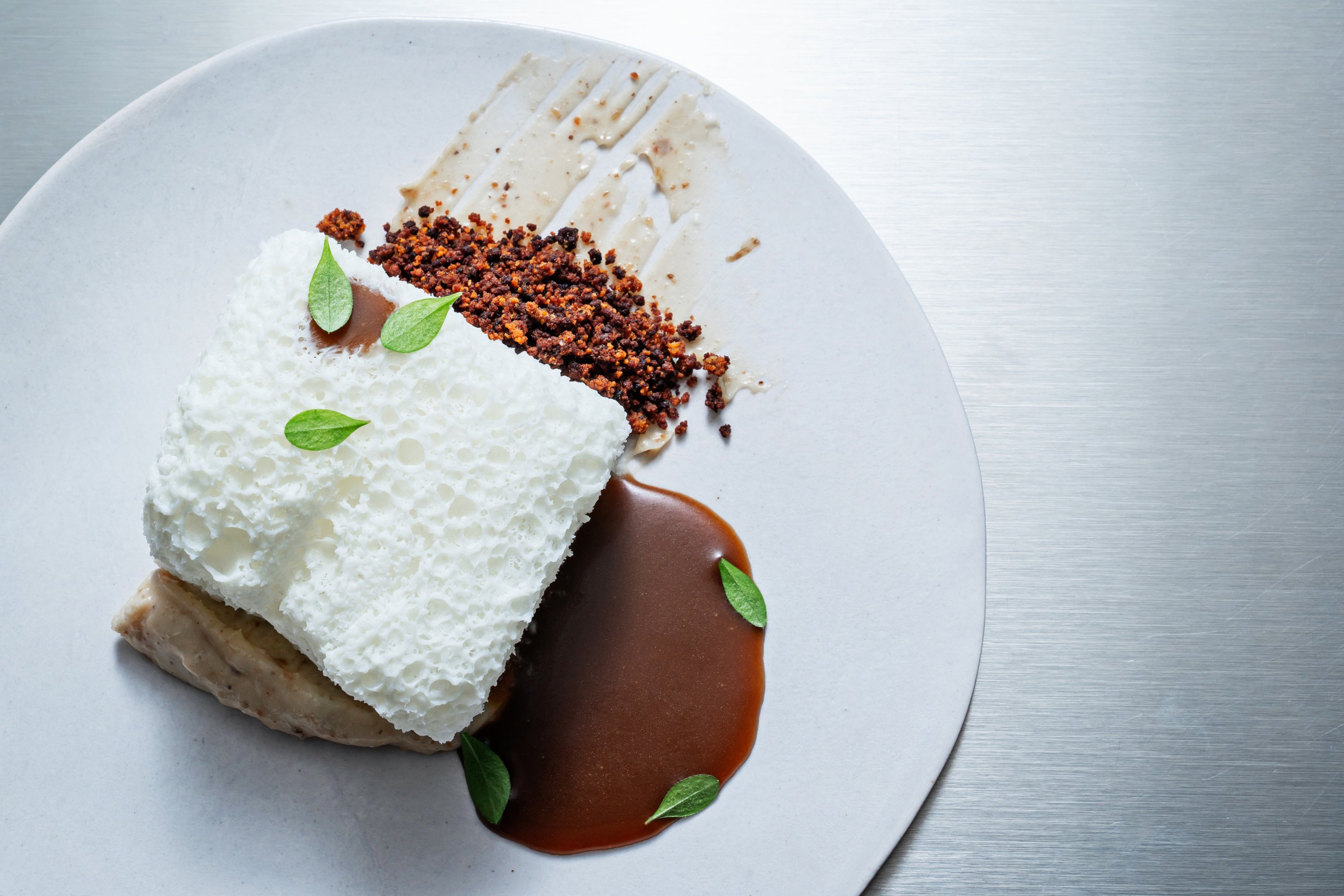 And, amidst it all, he found his own culinary voice. While there will always be hints of his mentors in his dishes—José Andrés, Andoni Luis Aduriz, René Redzepi—the space is emblematic of his own relationship with cooking.
Which brings us to the name. For someone who says he was never great in school, Spero is very familiar with daydreaming. Hence, Reverie.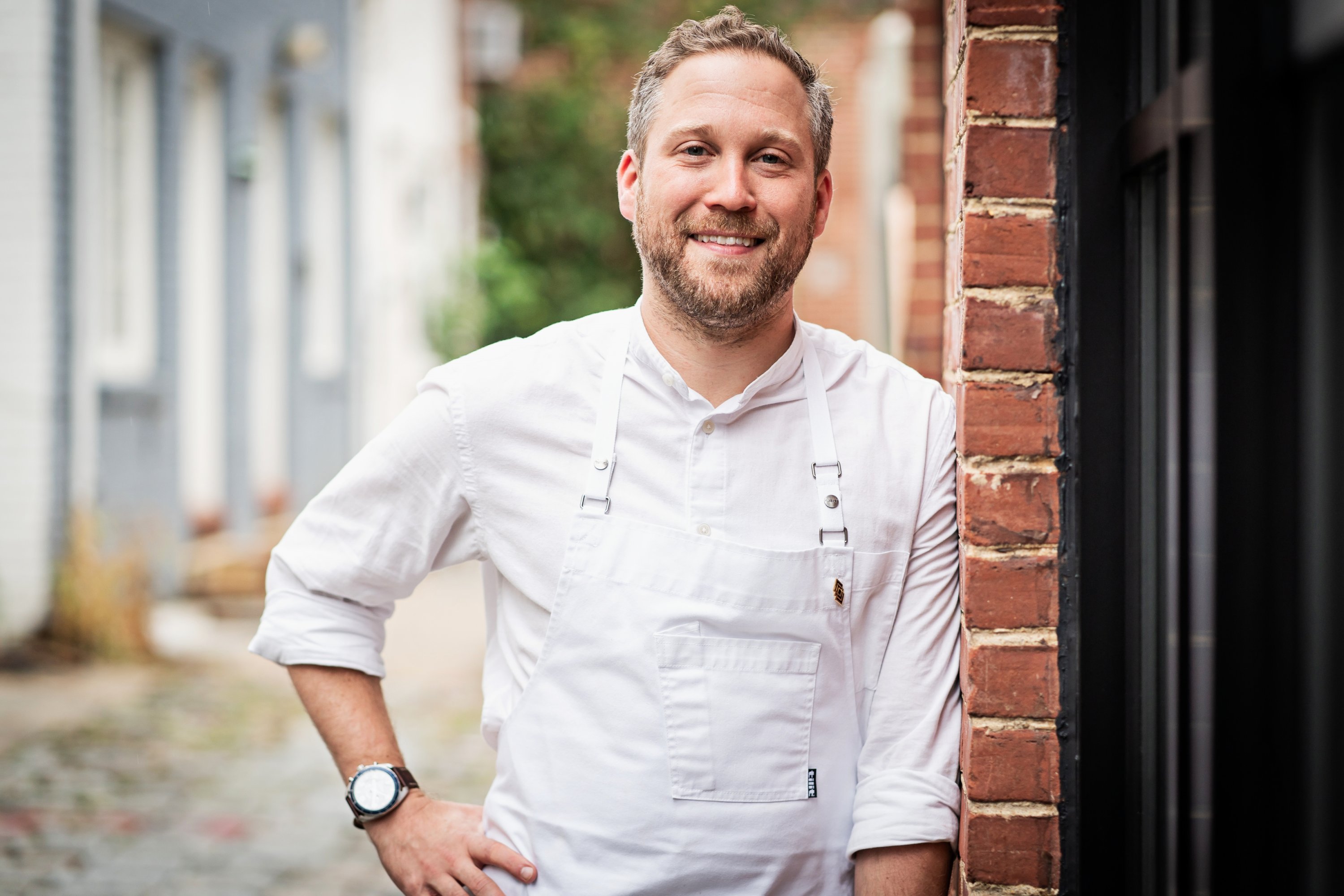 "It's being pleasantly lost in your own thoughts. It's the reason why I am where I am," he says. "When I finally found my way into a kitchen, I found the one thing that drew me in and just kind of forgot about everything else that was going on. That's what we want to do with the restaurant."
And don't be surprised if you see a pack-and-play in the corner when you come for dinner. Speros's wife, Alexis, is due with their first child this month. "This [baby] has been [in the works] a little longer than my wife's," he says of Reverie. "But by no means is it any easier."
Reverie; 3201 Cherry Hill Ln., NW