4814 MacArthur Blvd., NW; 202-506-6683
You can expect certain qualities at Med Lahlou's Lupo restaurants. Stylish spaces are a given, whether at the 14th Street flagship, Lupo Verde; Lupo Marino at the Wharf; or this Palisades osteria. The last of these, which includes a cafe and market, is in an intimate converted house. Another plus: cocktails designed by local amaro maker Francesco Amodeo. Try the Toto, with vodka, Mandarin liqueur, vermouth, and basil.
The wildcard is the food. There are a few oddball pairings—octopus with watermelon, kale, and potato chips comes to mind—though execution is a bigger issue. A seafood pasta is comforting, while garlic-cream-filled ravioli arrive cold. Artichokes are beautifully fried, but a steak is tough, served with unripe peaches. Such flaws are more forgivable at a true neighborhood osteria. With entrées reaching $42, they're harder to swallow. Perhaps chef Todd Sprik, who recently took over, can render the food as swoon-worthy as the setting. Expensive.
100 King St., Alexandria; 703-997-5300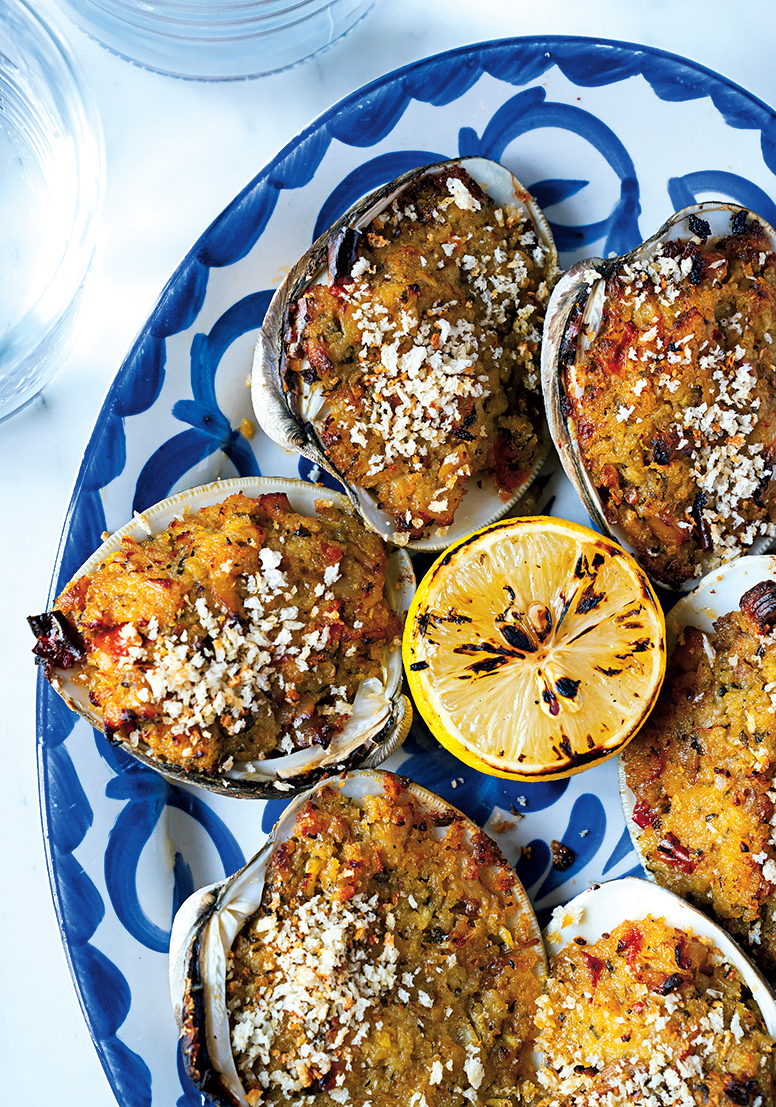 The latest offering from Alexandria Restaurant Partners—which runs a diverse array of places in and near Old Town—looks more Italian-American-themed than actually Italian-American. The darkly lit dining room is done up with raw-brick walls, maroon leather banquettes, and ceilings painted like the Sistine Chapel. The menu takes a wide-armed approach to the cuisine—with giant mozzarella-stuffed meatballs and Italian beef sandwiches alongside egg-yolk ravioli with sage-scented brown butter and grilled branzino with puttanesca sauce.
We start with a round of clams oreganata—cherrystones stuffed with bread crumbs, oregano, and lots of lemon—and a fat loaf of cheese-rippled bread. Crisp-bottomed pizzas are among the surest bets, whether topped with salami and honey or sausage and peppers. Pastas have been less consistent—cacio e pepe was robustly seasoned but overcooked, while rigatoni Calabrese deftly channeled Nonna. Moderate.
1316 Ninth St., NW; 202-588-8954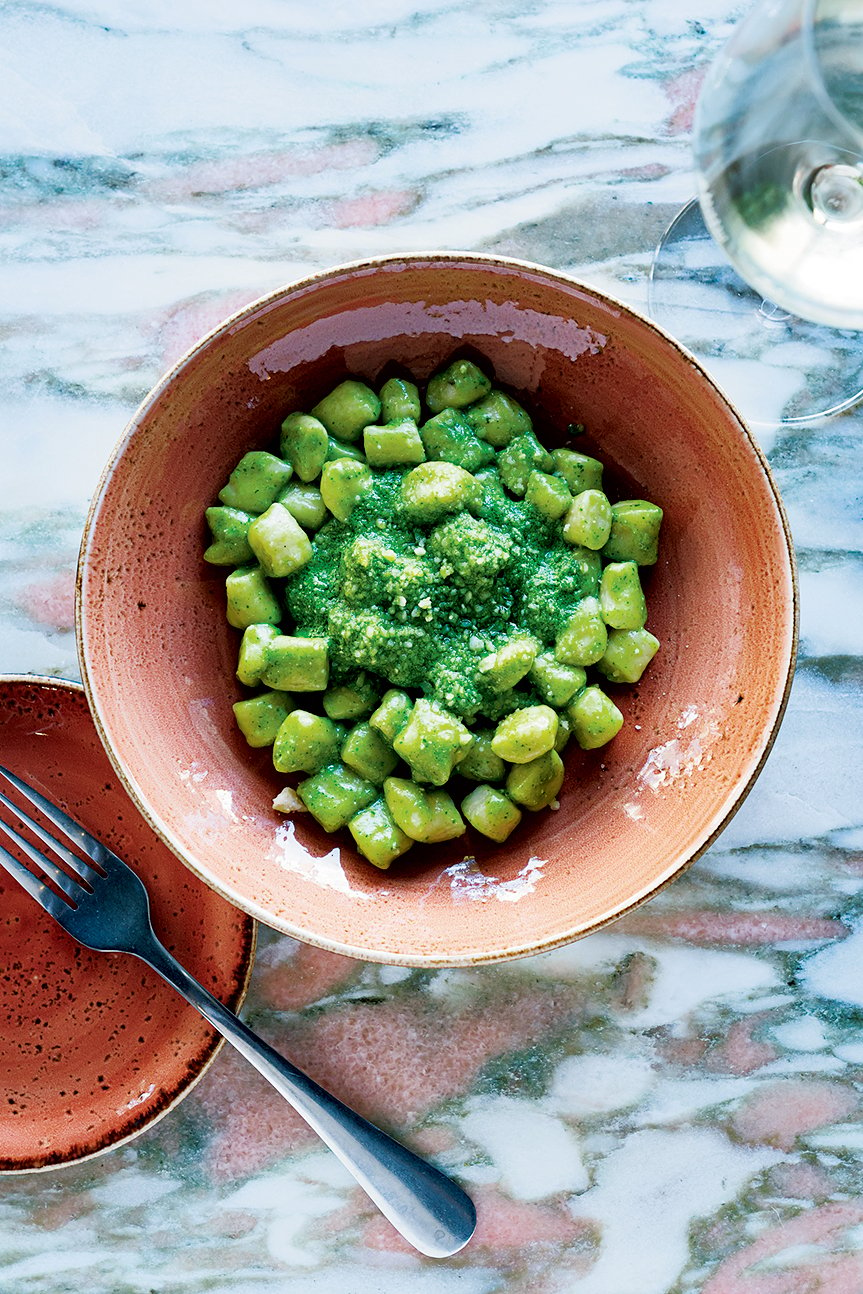 Chef Massimo Fabbri fussed over pricey entrées for 17 years at the fine-dining restaurant Tosca, and he very well could have continued with more of the same. "I had the following," he says. "I had the people that wanted to partner with me." Instead, the Italian chef has brought the carefree vibe and rustic cooking of his native Tuscany to a new osteria in Shaw.
Handmade pastas are simple but finessed. Pappardelle with rabbit ragu is fortified by a stock made from the animal's roasted bones, white wine, and thyme. Gnocchi in a creamy ricotta pesto takes on a striking green color thanks to blanched basil leaves. Both come in fairly petite portions best for a light appetite or first course (as is traditional in Italy). Fabbri says he got one comment card saying the pastas were "too small for a fat American family." Those folks probably should have opted for the fall-off-the-bone pork ribs covered in herbs. The menu instructs: "Yes, you can use your fingers." Moderate.
This article appears in the October 2018 issue of Washingtonian.