Fall is a great time to go winetasting. Here, we map out day trips for every taste, with stops along the way to hike, eat, and shop.
*All distances are measured from the Washington Monument.
Best If You Hate Crowds
Round trip from DC: 120 miles*
Weekend trips to Virginia wine country have become popular among Washingtonians, and nearby wineries can get crowded. Venture a little farther out, though, toward West Virginia, and you'll find that the wine is just as good but there's often elbow room to spare. Add in a Cajun picnic, and laissez les bons temps rouler.
To squeeze in two wineries before lunch, as we suggest on this itinerary, arrive at Two Twisted Posts Winery (12944 Harpers Ferry Rd., Purcellville; 540-668-6540; tasting $10) when the doors open at 11. The small winery punches above its weight: Its Chardonnay is stellar, grown in the tidy vineyard beside the red tasting-room barn.
Less than two miles away, you'll find adults-only Notaviva Vineyards (13274 Sagle Rd., Purcellville; 540-668-6756; tasting $8), a stunning timber-framed winery that HGTV taped a season of Dream House about during its construction. Outside, decks overlook a tranquil pond and picnic tables. The dry, steel-fermented Vincero Viognier is always a winner. (Tip: You can rent a room in Notaviva's downstairs living area on Airbnb, which gives you access to the winery and decks after hours.)
Your late lunch is four miles southeast at Breaux Vineyards (36888 Breaux Vineyards Ln., Purcellville; 540-668-6299; tasting $15). Elbow room at the tasting bar may be harder to come by at this hot spot, but a sprawling lawn teeming with wrought-iron tables makes up for it. Order a bowl of gumbo and a glass of off-dry Jennifer's Jambalaya white. A big menu of savory appetizers, soups, and sandwiches is available weekends.
On the drive back, stop in Waterford, a remarkably preserved 18th-century village, and explore lower Main Street, where you'll find the old stone jail and plenty of private homes to admire. Go to waterfordvillage.org for a full walking tour.
Crab-and-Lighthouse Loop
Round trip from DC: 143 miles
Waterways and tobacco have historically defined Southern Maryland, roughly a three-county triangle between the Potomac River and the Chesapeake Bay. Now, though, grapevines are finding a home in the sandy-loam soil where tobacco used to grow. On this day trip, you'll taste the fruits of this agricultural about-face at two wineries, visit a lighthouse with a rebirth story of its own, and enjoy pie with a water view.
From the Beltway, head south on Route 5/Branch Avenue to St. Mary's County and the Port of Leonardtown Winery (23190 Newtowne Neck Rd., Leonardtown; 301-690-2192; tasting $7), which sits creekside in a park. The winery is a co-op owned by 13 small growers—common in France but rare in the US. More than 22 varieties of grapes are blended into finished wines. Try the spicy, garnet-red Chambourcin, a popular favorite.
Next, drive east for 25 minutes, crossing the tall bridge over the Patuxent River to Solomons Island for lunch. Seafood restaurants are plentiful along the one-mile drive south to the point, but we're partial to the shady patio, creative wraps, and Key-lime pie at Lotus Kitchen (14618 Solomons Island Rd.; 443-404-5332).
Driving back toward the bridge, stop at the exceptional Calvert Marine Museum and one of the area's star attractions, the restored Drum Point Lighthouse (14200 Solomons Island Rd., Solomons; 410-326-2042; admission $9 for museum and lighthouse). The screw-pile light is one of only three left of 45 that protected mariners in the bay during the early 1900s.
Continue north, exploring Calvert County on the way, to your last stop at Romano Vineyard & Winery, this one owned by just one family (15715 Bald Eagle School Rd., Brandywine; 301-752-1103; tasting $8; open Friday and Saturday only). Sweet-wine lovers will be happy to find several such blends mixed in with the dry, including two reds that can be served chilled, and most bottles are reasonably priced at less than $20.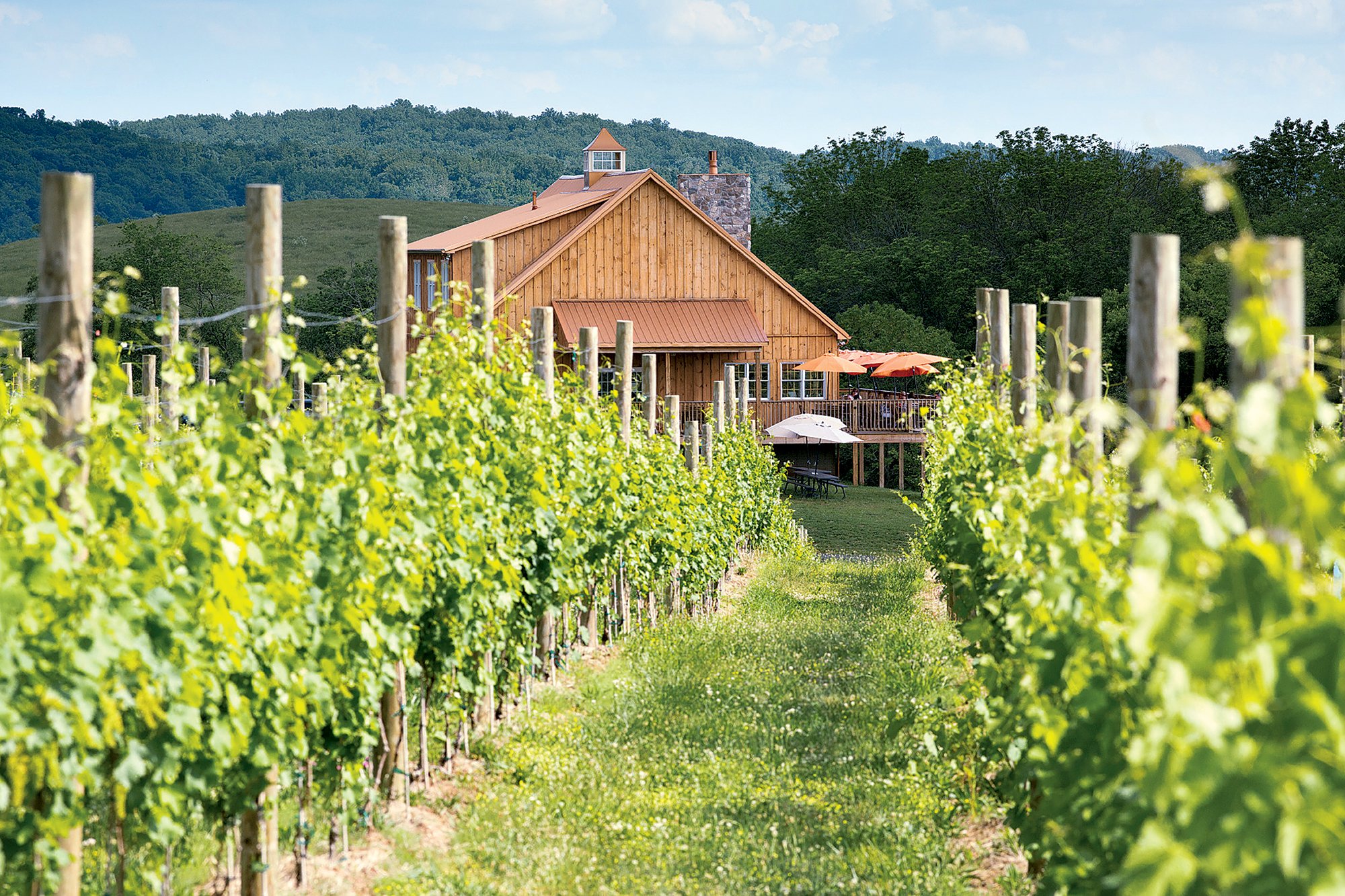 Cider and Pie
Round trip from DC: 110 miles
Hard cider's roots go back ages, so a Leesburg log cabin seems the right place to start this cider tour, which also includes lunch at a bread baker and a stop for pie.
Begin at Leesburg's Market Station, a cluster of shops and restaurants cobbled together from transplanted historic buildings, including Wild Hare Hard Cider's log-cabin tasting room (106-A South St., SE, Leesburg; 703-402-7956; cider tasting $10). Wild Hare grows and ferments its heirloom apples in the Shenandoah Valley. You can sample ciders ranging from classic dry to others infused with hops and spices.
Grab sandwiches to go from South Street Under (203 Harrison St., Leesburg; 703-771-9610), a few steps away. The inventive deli began life as the bakery for Tuscarora Mill Restaurant upstairs, and it features a delightfully chewy ciabatta.
Eleven miles west, at Corcoran Vineyards & Cider's cozy tasting barn (14635 Corkys Farm Ln., Waterford; 540-882 9073; tasting $8), both hard apple cider and apple wine are available, making for an interesting taste test. (Two differences: Apple wine has a higher alcohol content, and cider is usually—but not always—fizzy). Cider styles here range from an off-dry Hop'n'Pop, infused with locally grown hops, to a seriously sweet Sinful. Head to the patio for your picnic with a glass of your favorite.
A meandering 13-mile drive east takes you to Fabbioli Cellars (15669 Limestone School Rd., Leesburg; 703-771-1197; tasting $15), where tastings often include one of its fanciful ciders and bites of themed food pairings. Try the Berry Good Friends strawberry wine if it's on offer; owner Doug Fabbioli calls it a "cross between still wine, cider, and Prosecco."
Optional side trip: En route to Fabbioli Cellars, stop at Loudounberry Farm & Garden (14917 James Monroe Hwy., Leesburg; 703-772-8104) for fall-harvest veggies, chicken and quail eggs, and from-scratch pie.
Best for Foodies
Round trip from DC: 114 miles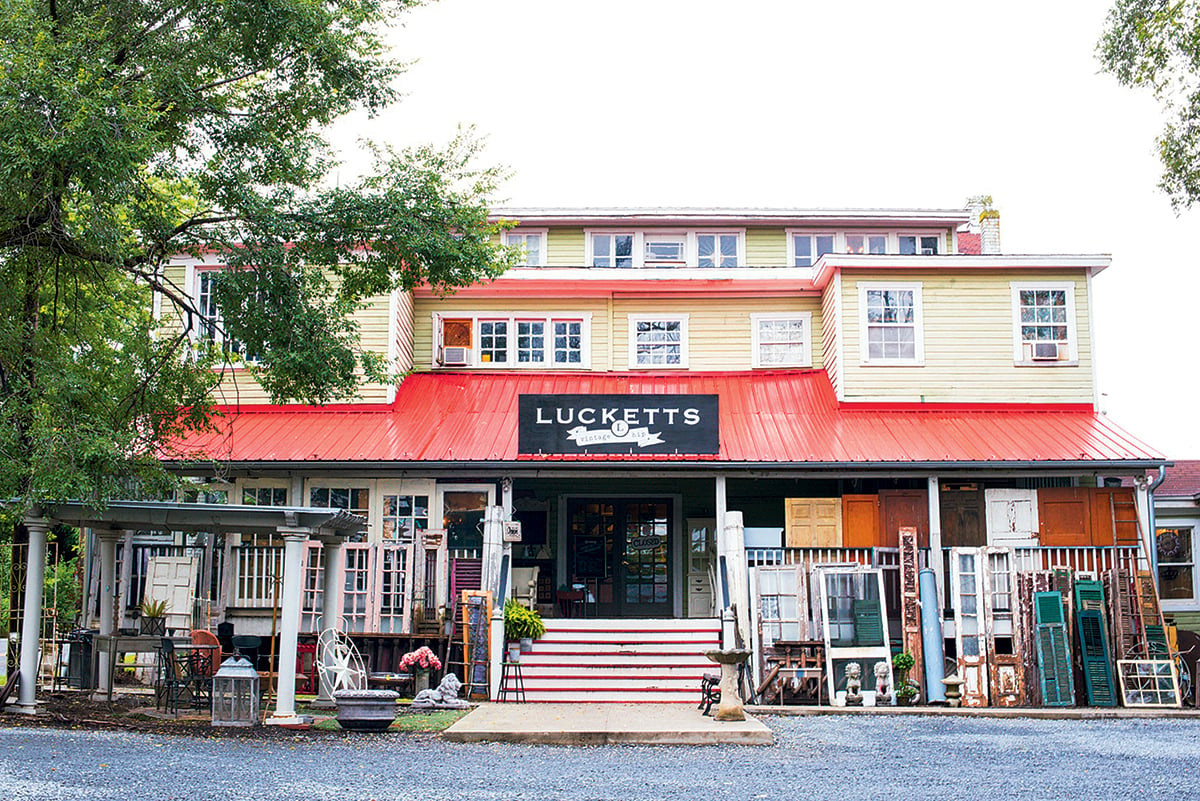 Cheese and charcuterie make a fine winery snack, but food lovers may want to head toward the hamlet of Lucketts, north of Leesburg, where a few wineries with more diverse fare—and a side of vintage shopping—await.
Start at Winery 32 (15066 Limestone School Rd., Leesburg; 240-687-1989; tasting $8), and let chef/winemaker Michael Moosher dish up bucatini Bolognese or veal-and-kale meatballs from his small but tempting menu (all items $10). A spicy chorizo-and-cheese quesadilla pairs well with the winery's signature Gloria's Sunshine peach wine, and vegetarian/gluten-free items are always available. Walls of windows and a spacious deck show off wide-open views.
A short drive north brings you to Tarara Winery (13648 Tarara Ln., Leesburg; 703-771-7100; tasting $15), which sells the usual meats and cheeses, but the real draw is the wine. When Tarara opened in the 1980s, winery owners tended to plant what they liked to drink instead of what the land wanted to grow. Decades of trial, error, replanting, and successes has made Tarara a stop for serious wine drinkers. Cabernet Franc gets most of the accolades, but don't miss the Syrah; the 2015 Nevaeh Red Merlot/Syrah Blend took gold in Virginia's top wine competition.
Tip: Tarara's "Penny Happy Hour" offers winetastings for one cent from 11 to noon on weekends.
En route through tiny Lucketts, fans of TV's home shows will want to pull off at the Old Lucketts Store (42350 Lucketts Rd., Leesburg; 703-779-0268) for a dive into vintage treasures.
Leaving Lucketts, steer five miles north to Creek's Edge Winery (41255 Annas Ln., Lovettsville; 540-822-3825; tasting $8 to $13) and step into a classic hunting-lodge-style tasting room, where the scent of wood smoke from the fireplace sends stomachs into a meat-craving tizzy. Enjoy a tasting, then head for the food by ascending the silo, a two-story winding wooden spiral—the Instagram shot of the day—to a pavilion where burgers, dogs, and juicy sausages sizzle on the grill. We recommend pairing them with a glass of the robust Foothills Red..d (no, that's not a typo). You can also choose from a menu of sandwiches, flatbread pizza, and occasional chef's specials.
Craving a sweet finish to your day? A can't-miss display of handmade candies sits between you and the exit.
Leaf-Peeper Itinerary
Round trip from DC: 127 miles
If majestic autumn views are your target, you'll find two wineries in Bluemont, Virginia, at the center of the bull's-eye. Pair them with a hearty pub lunch in a sun-drenched courtyard for a perfect fall day.
Your starting point, Bluemont Vineyards (18755 Foggy Bottom Rd., Bluemont; 540-554-8439), has the larger decks and patios, plus more expansive views from its 951-foot-high perch; on a clear day, you can see 45 miles to Tysons. Two wine­tasting options include a guided tasting led by a knowledgeable staffer ($15) and a self-guided one ($10), presented in a portable carrier so you can enjoy it on your own. No BYO food here, but the kitchen serves a variety of meats, cheeses, and flatbreads, even Sunday brunch.
At the next stop, Twin Oaks Tavern Winery (18035 Raven Rocks Rd., Bluemont; 540-554-4547; tasting $12), notice the charming two-story stone house on the side of the mountain? That's Twin Oaks Tavern itself, which in the early 1900s was a coveted summer getaway for perspiring urbanites who took the train to Bluemont, hailed a horse-and-buggy to the tavern, and luxuriated in the cool ten-degree difference at 1,200 feet up.
The winery, 50 yards away, offers loads of old English pub character along with tasty mulled wine from late September to April, plus impressive views overlooking Shenandoah Valley from the deck.
When lunch calls, head south on the gloriously twisty Blue Ridge Mountain Road, where—fun fact—you'll pass Mount Weather, which hides a mega-bunker for high-level politicos in the event of national disaster. Turn east onto Route 50, trailing the ancient stone fences into upscale Upperville. At Hunter's Head Tavern (9048 John S. Mosby Hwy.; 540-592-9020; reservations recommended), step up to the pub window to order bangers and mash, bubble and squeak, or an all-American turkey burger; the tavern gets ingredients from local Ayrshire Farm, with an emphasis on organic produce and non-GMO meats. While the creaky floors inside have age-old appeal, try for a seat on the landscaped brick patio if the weather is nice.
Continue on Route 50 through Middleburg and Aldie for a scenic drive home.
Best for a Dramatic Drive
Round trip from DC: 157 miles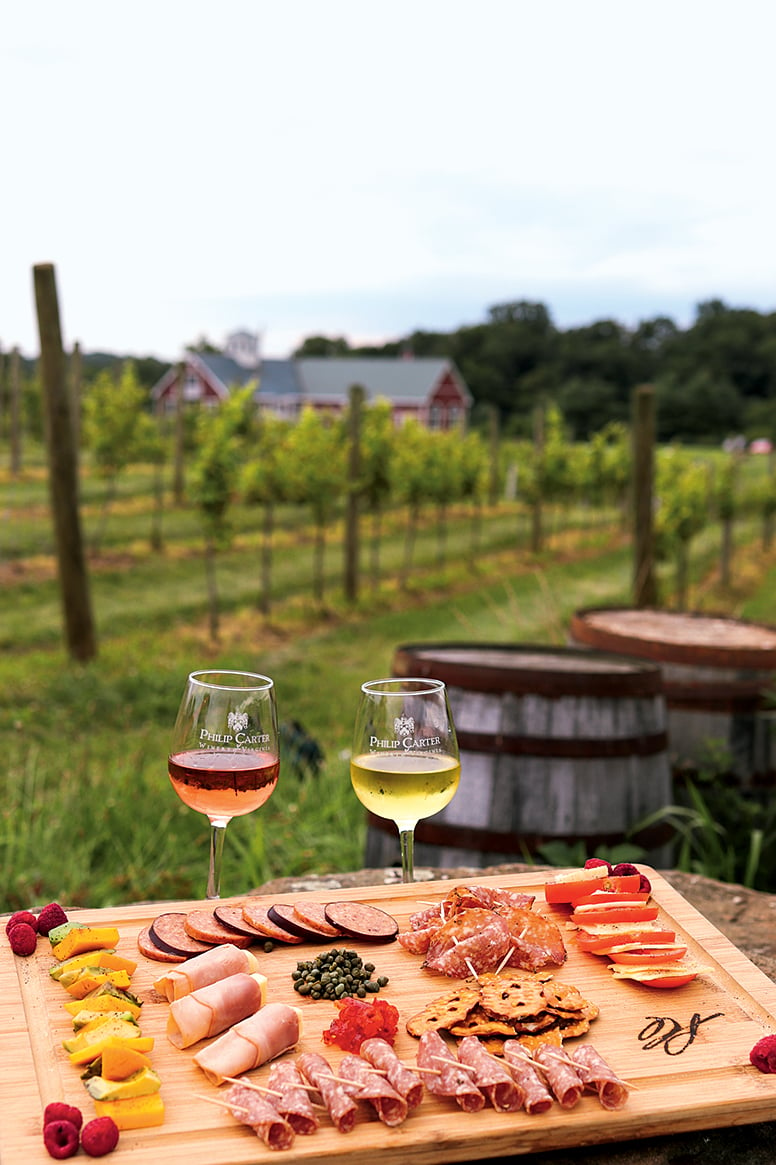 Slowing down happens naturally once you leave I-66 at Markham, Virginia, heading south. Two fast lanes drop to a scenic, twisting one on the way to three very different wineries—one classic, one cowboy, one nearly invisible. You'll want to take your time.
Your first stop is Philip Carter Winery (4366 Stillhouse Rd., Hume; 540-364-1203; tasting $10), where the owner's Virginia winegrowing roots date to 1762. Browse through the family's artifacts, including then-governor Francis Fauquier's certification of the Carters as the first to successfully grow vinifera (grapes of European heritage), then taste the modern crop. Our favorite is the flagship blend, Cleve, from Tannat and Petit Verdot grapes.
Continue south along Leeds Manor Road, hanging a hard right at the crossroads in tiny Hume (population about 170) toward Desert Rose Ranch & Winery (13726 Hume Rd.; 540-635-3200; tasting $5). Take in the Western motif and Americana at the horseshoe bar, then try the delicious Covert Cab—a nod to the owner's previous occupation—made from Crimson Cabernet.
Call ahead with your arrival time and even your order, and lunch will be waiting at Griffin Tavern (659 Zachary Taylor Hwy., Flint Hill; 540-675-3227), a pub/restaurant in a cute 1850s house a few miles south. Order American burgers or British pub fare in one of five cozy rooms or on the patio.
Backtrack seven miles north to your final winery and be prepared to gape. Thick trees hem the road leading to nearly hidden Chester Gap Cellars (4615 Remount Rd., Front Royal; 540-636-8086; tasting $8). The tasting room is simple, the new owners are friendly, and the wine is very good and nearly all grown on-site, including Viognier, Petit Verdot, and a Virginia rarity, Roussanne. But all that's just a prelude: Step out to the deck, more than 1,000 feet above sea level, for a panoramic end to a lovely day.
Annapolis Wine Tour
Round trip from DC: 104 miles
Visiting this trio of small-production, family-owned wineries southwest of Annapolis requires a little planning—two of the stops are by appointment only, and the only day of the week all three are open is Saturday—but the reward is a pastoral ride through a little-known Maryland wine zone.
Start the day with a cup of locally roasted Ceremony Coffee at the newly reopened Annapolis Market House (25 Market Space, Annapolis; 443-949-0024) and order to-go panini and flatbreads for lunch. Just ten minutes from the city dock is Great Frogs Winery (3218 Harness Creek Rd., Annapolis; 410-626-6193), which features several wines aged in bourbon barrels. No standing around at a crowded tasting bar here. Reservations are required for the staff-led, seated tastings, and both options ($35 and $60) include light snacks and finish with a full glass of your choice. Grab a bottle of Chesapeake Blend, a soft and versatile red, to accompany your picnic lunch on the patio.
Go back up to Route 2 to head to your appointment at the Vineyards at Dodon (391 Dodon Rd., Davidsonville; 410-798-1126). Set aside two hours for your visit to the solar-powered, 555-acre working farm, including a vineyard tour, time to speak with the winemaking staff, and a leisurely seated tasting ($25 Introductory and $50 Collectors Tour, the latter of which offers access to Dodon's pricier, limited-edition wines). All grapes are estate-grown, and Lucie Morton, a well-regarded viticulturist, leads varietal selection and promotes eco-friendly farming practices. The Oronoco, a Cabernet Sauvignon–led red blend, shouldn't be rushed.
Finish the afternoon down the road at Thanksgiving Farm Winery (195 Harwood Rd., Harwood; 410-630-1511), Anne Arundel County's first commercial winery. Sample six locally grown varieties, all from Bordeaux grapes, for $12, and be sure to try the Franc Blanc, a one-of-a-kind white made from the unpressed juice of Cabernet Franc grapes.
Enjoy the changing leaves as you motor back to Annapolis for dinner at pickle-crazy Preserve (164 Main St., Annapolis; 443-598-6920) or, if you haven't had enough yet, a few more glasses at Red Red Wine Bar (189-B Main St., Annapolis; 410-990-1144).
Dog's Day Out
Round trip from DC: 123 miles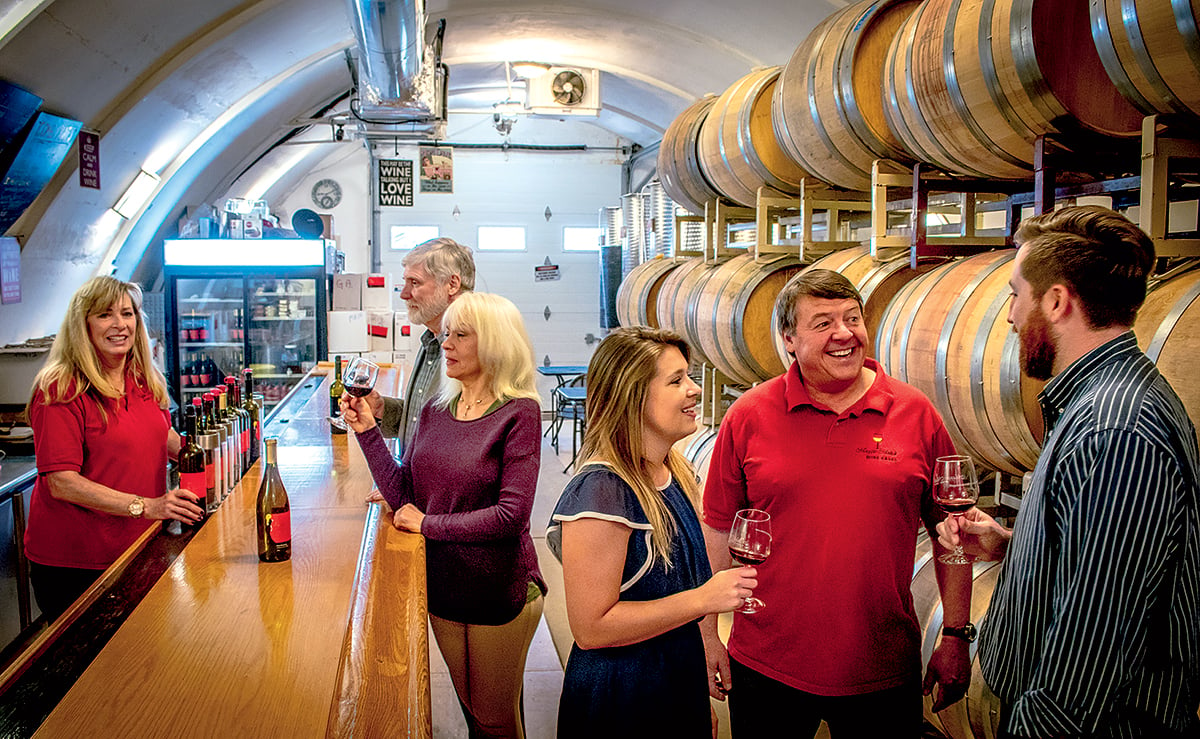 Score one for dog lovers: New legislation in Virginia makes it legal for wineries to allow dogs in their tasting room, if they choose to—and many do. This itinerary around Purcellville includes a very canine-friendly winery, a BBQ lunch, plus a trail hike at a peaceful nature preserve.
Start at Maggie Malick Wine Caves (12138 Harpers Ferry Rd., Purcellville; 540-905-2921; tasting $10), where the long pier over the winery's small pond isn't just any dock: It's a regulation jumping dock, where the winery hosts qualifying events for DockDogs Canine Aquatics Competitions. On non-event days, dogs can just jump for fun or sample the free dog treats inside the earthen-topped tasting-room "cave" or outside under a tented seating area, where there's live music on weekends. Humans can sample the new Viognier, which is getting rave reviews, or the 2015 Tannat, scheduled for release in October. Fire pits around the grounds make comfortable spots for viewing foliage.
Heading back south on Harpers Ferry Road/Route 9, you'll pass a dozen more wineries before reaching Vino9 Market (40602 Charles Town Pike, Paeonian Springs; 540-882-9600), just north of Route 7. The big metal pig in the parking lot hints at the specialty: pulled pork on a soft brioche bun. Dogs are welcome on the patio.
Ten miles south, the eerily named Banshee Reeks Nature Preserve (21085 The Woods Rd., Leesburg; weekends only, 8 to 4; no phone) is tranquil during the day, but legend says its name comes from an early owner of the land, a Celtic farmer who claimed to have heard a banshee screaming over the hillside, or "reeks," one night while riding home from Leesburg. Park at the visitor center and follow the Raspberry Trail signs for an easy one-mile loop, or choose from the 20-plus miles of trails that pass through forests and meadows.
They Know Wine
We asked the Washington embassies of two wine powerhouses—France and Portugal—which local wines they'd recommend. These are their picks.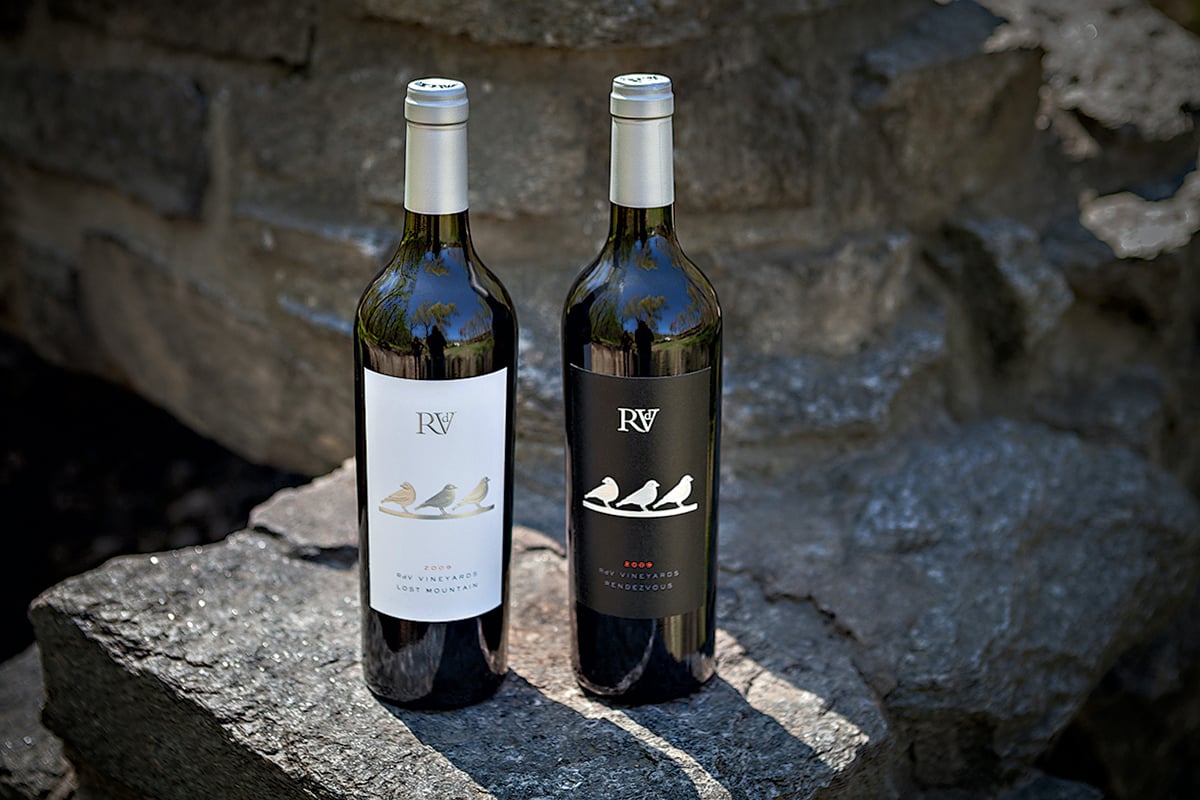 The Embassy of France likes: RdV Vineyards (2550 Delaplane Grade Rd., Delaplane, Va.; 540-364-0221), a winery 60 miles outside of DC that specializes in "Bordeaux-style blends."
Why they like it: The winery, which works with both local and French enologists, aims for quality over quantity. It has only two blends, Rendezvous and Lost Mountain, and handpicks the grapes.
The Embassy of Portugal likes: Morais Vineyards & Winery (11409 Marsh Rd., Bealeton, Va.; 540-326-6336). It's been open only since 2011, but the Morais family has been in the business for more than a century.
Why they like it: It's the embassy's favorite winery in Northern Virginia because Morais crafts several of its wines—such as the Touriga and Verdelho—using Portuguese grape varieties.
These articles appear in the October 2018 issue of Washingtonian.