1. "Pulse"
Hirshhorn Museum, November 1–April 28
Rafael Lozano-Hemmer trained as a chemist, then turned to electronic-based art in the 1990s. This major exhibit of his work should prove illuminating, in both senses: A highlight will likely be the "Pulse Room," where hundreds of light bulbs will blink with the rhythms of visitors' heartbeats. Allow a sensor to record your pulse and be part of the art. Free.
2. Ragamala Dance Company: Written in Water
Kennedy Center, November 2–3
The mother/daughter duo behind this Minneapolis dance company used the ancient Indian board game Paramapadam—which we know as Chutes and Ladders—as the basis for a performance that melds classic and contemporary South Indian dance with live music. $39 to $49.
3. KC Jazz Club Songs of Freedom
Kennedy Center, November 3
"Free jazz" takes on new meaning in this concept show paying tribute to the idea of freedom via the work of three musicians: Abbey Lincoln, Joni Mitchell, and Nina Simone. Created by Grammy-winning drummer Ulysses Owens Jr. and featuring jazz stars such as singer Theo Bleckmann, it promises fresh takes on songs both political and philosophical. $20 to $35.
4. "Eye to I: Self-Portraits from 1900 to Today"
National Portrait Gallery, November 4–August 18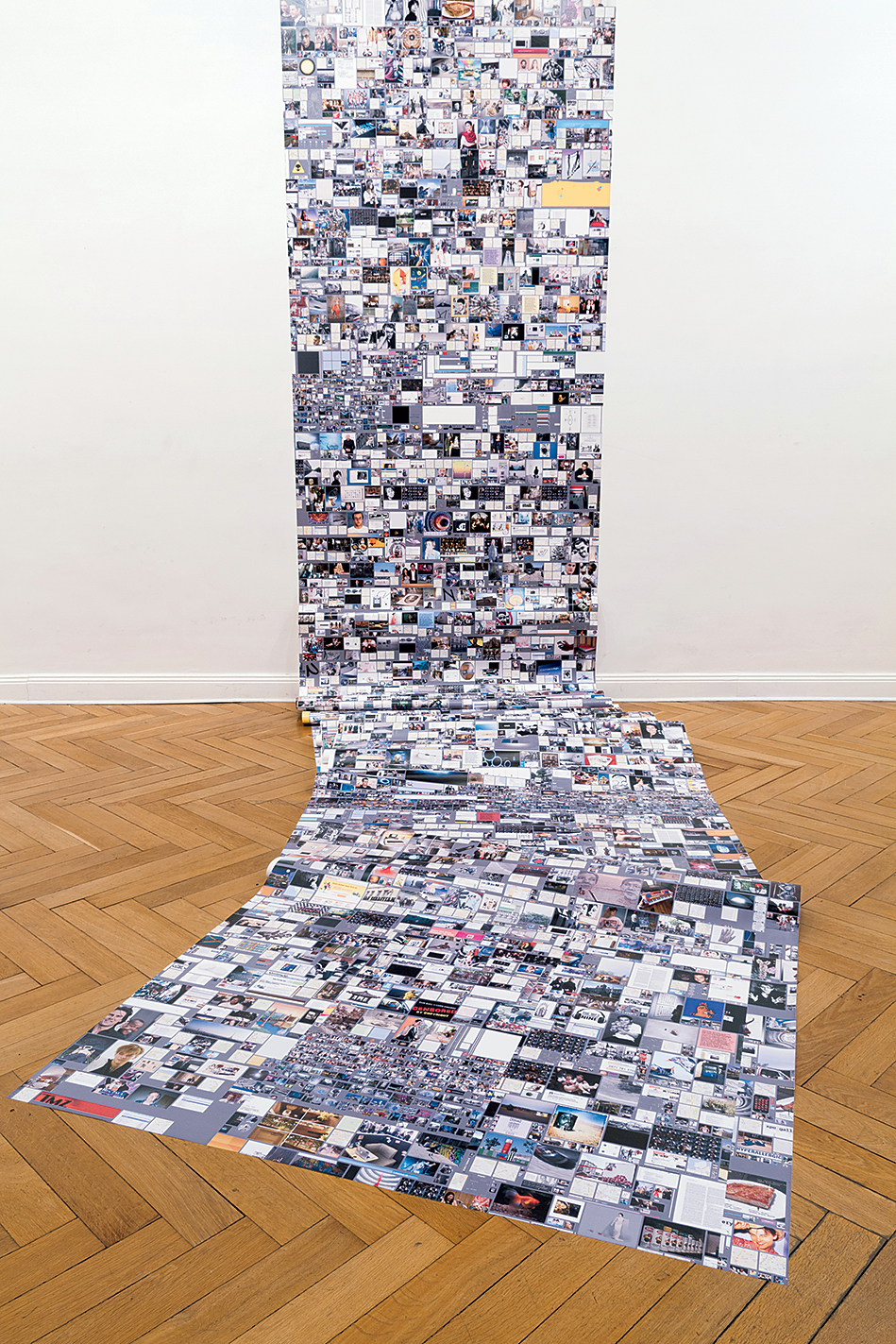 To mark its 50th anniversary, the Portrait Gallery is celebrating the selfie, collecting more than 75 works in which artists depict themselves (npg.si.edu; free). We were particularly taken with "Internet Cache Portrait," (above) created by University of Maryland grad Evan Roth, which uses images auto-stored by his computer to form a uniquely 21st-century self-portrait.
How the internet inspired this work:
"I started the [cache] series in 2012, and that's when we were coming to understand how much of our interactions with the internet were being tracked and monetized. We were learning that those cat videos had some more malicious things embedded underneath them."
Which images he decides to use:
"I try to not censor. That's part of the point of the work: As soon as you realize all of your data is being stored, it's kind of like living with a security camera [pointed at you]."
Does what we surf define who we are?
"I like that debate: What Google knows about me from reading my e-mail and tracking my browsing habits in an effort to try to serve up advertisements to other companies—is that an accurate portrait?"
5-6. True Crime Hits the Stage
Death Becomes Us: A True Crime Festival
Lisner Auditorium, November 3–4
Attention, armchair detectives: This festival will gather podcasters, authors, and TV personalities for chats about grisly murders and things that go bump in the night. Headliners Paul Holes and John Douglas are the real deal—Holes helped catch the long-hunted Golden State Killer, while Douglas's book, based on his career as an FBI profiler, is the inspiration for Netflix's Mindhunter. $101 for all-access pass.
Inside Netflix's The Staircase & Making a Murderer
Lincoln Theatre, November 5
An inside look at two of the true-crime genre's modern classics. Defense attorneys David Rudolf of The Staircase and Jerry Buting of Making a Murderer will offer behind-the-scenes peeks into their fascinating cases and answer your lingering questions. $35.
7. DMV Black Restaurant Week
Locations vary, November 4–11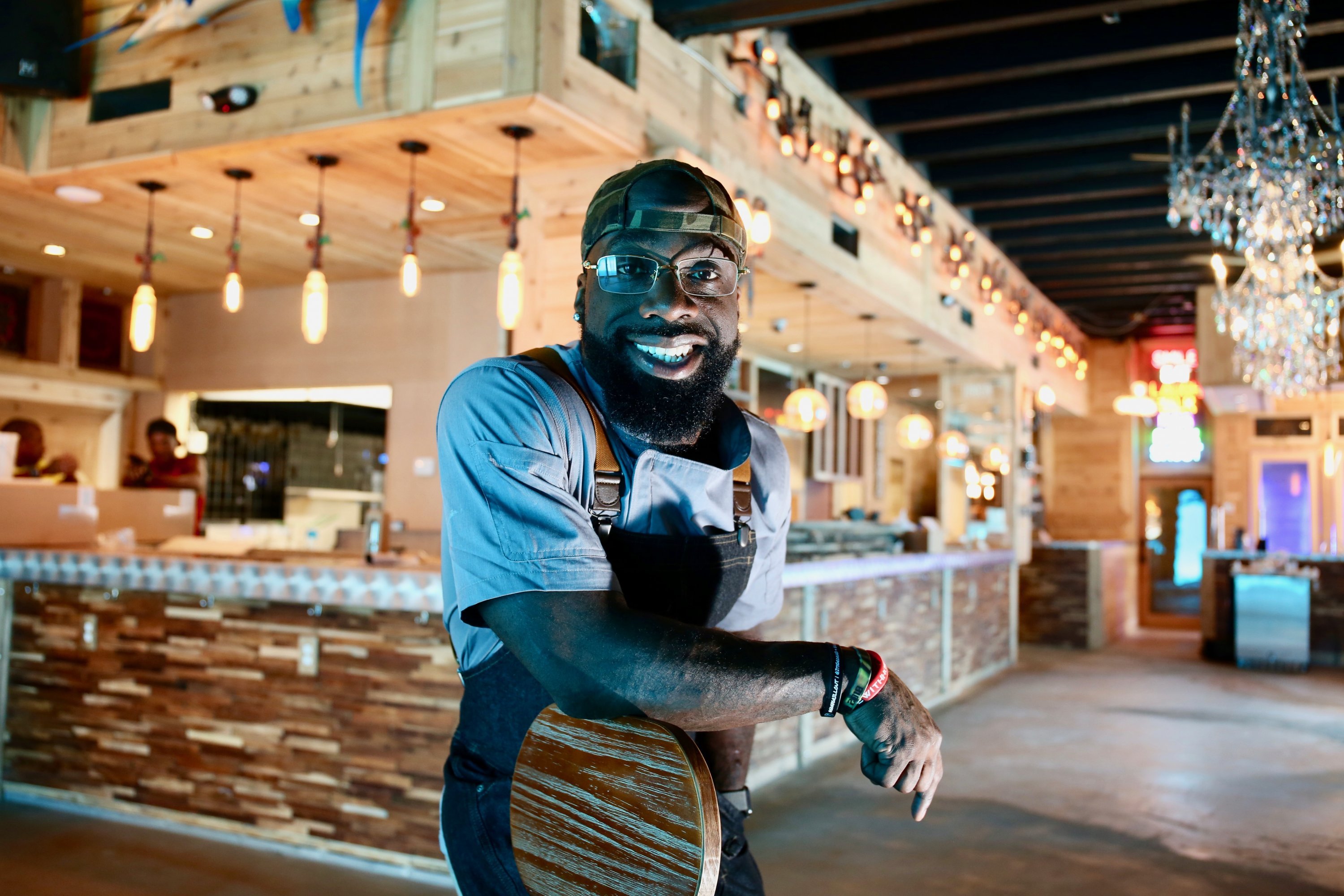 The organizers of this new event—Georgetown University professor Erinn Tucker, bar consultant Andra Johnson, and food-service vet Furard Tate—aim not only to promote black-owned restaurants but also to educate and encourage potential business owners. Look for prix fixe menus and markdowns at restaurants such as the new Union District Oyster Bar & Lounge and Ben's Chili Bowl, plus "ally restaurants" like Busboys & Poets and Unconventional Diner (prices vary). We talked to Johnson to learn more.
On why DC needs Black Restaurant Week:
"We ask people in the city, 'What is your favorite black-owned restaurant?' And it's like a three-minute silence."
On why there aren't more black-owned restaurants in DC:
"The last 20 years, we've seen a mass exodus of middle-class blacks. They're moving to PG County, Montgomery County, so if they are setting up shop, it's not here in the District—because it's expensive, but also because they are no longer based here."
On the challenges she faces as a diner:
"You have to prove that you deserve to be in the building sometimes. There's this [assumption] that I'll always need help with the wine list. Things like that are sort of jarring."
8. Nine Perfect Strangers by Liane Moriarty
Sixth & i, November 7
Nicole Kidman has already snapped up rights to this latest from the Australian mystery writer. No wonder: She and Moriarty also collaborate on HBO's smash-hit series Big Little Lies, adapted from the author's book of the same name. With season two of Lies due next year, now's the moment to go beg for spoilers. $20.
9. How to Be Less Stupid About Race by Crystal Marie Fleming
Politics and Prose at the Wharf, November 7
In the intro to this conversational guide to some complicated ideas, Fleming writes that "people are kinda-sorta-maybe-possibly waking up to the sad reality that our racial politics are (still) garbage." As that snippet suggests, the SUNY sociology professor tackles these thorny issues in an approachable way, both on the page and in person. Free.
10. XIV Fuego Flamenco Festival
GALA Hispanic Theatre, November 8–18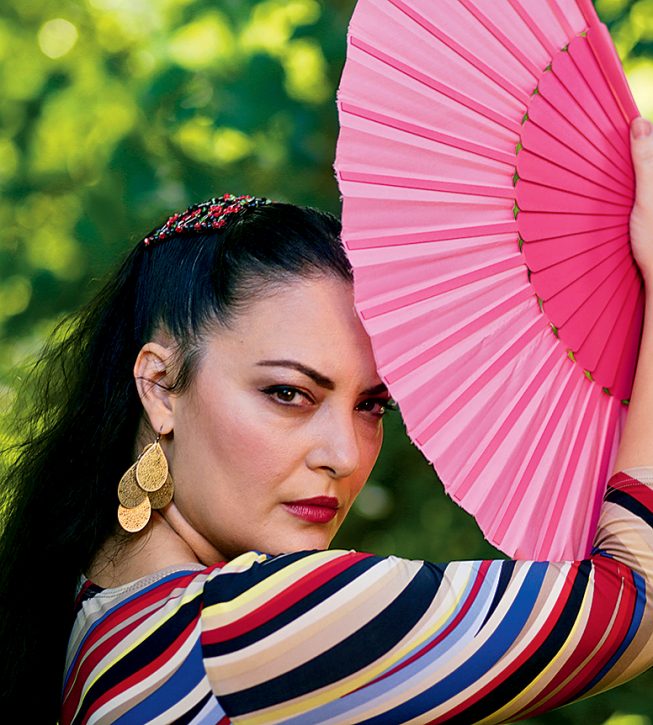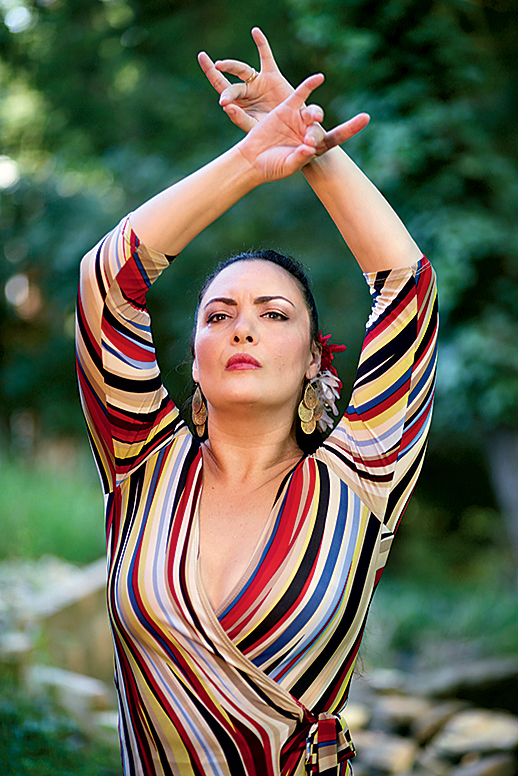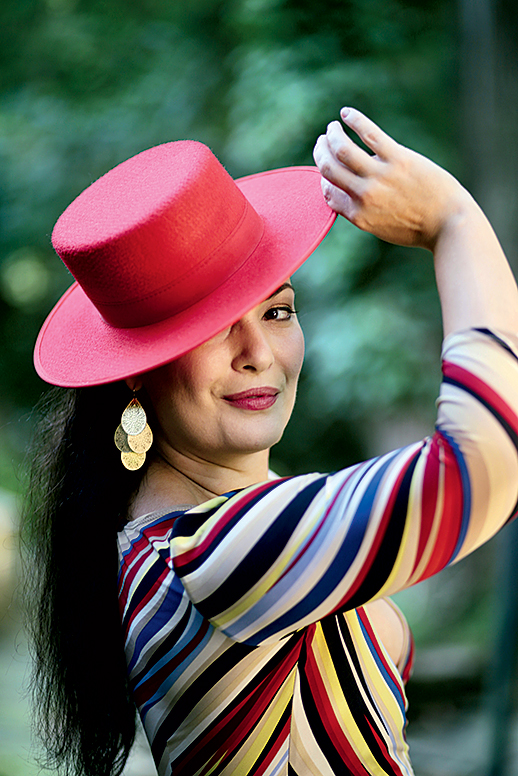 The 14th iteration of this local tradition ($48) features two dance companies: Madrid's José Barrios and New York's Omayra Amaya. To get you in the mood, we asked fest curator Edwin Aparicio to give us a primer on some of flamenco's various dances (modeled by Sara Jerez).
Guajíra (left)
"A very coquettish and playful dance," says Aparicio. "It's done with the fan, indicative of the warm climate in [its origin country] Cuba."
Tangos Flamencos (center)
Not to be confused with Argentine tango, these dances are extremely passionate (and maybe a bit obsessive). "One of the songs says, 'In the crystal of my glass, your face is reflected, and every sip of wine was like poison to my soul.' "
Garrotín (right)
The idea behind this dance is that nobody knows your problems like your headwear does. "The lyrics say, 'Ask my hat, and it will tell you the bad nights I go through,' " says Aparicio. "It's like, the hat and I, we're the only two that know."
11. "Sea Monsters Unearthed: Life in Angola's Ancient Seas"
National Museum of Natural History, November 9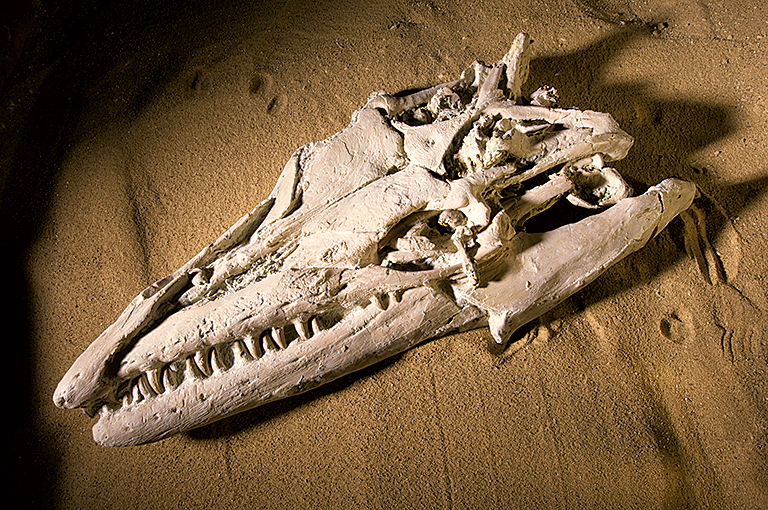 Forget Shark Week—this exhibit tells the story of plesiosaurs and mosasaurs, enormous water-dwelling reptiles that lived (whew) mil-lions of years ago. Built around real fossils from Angola's coastal cliffs, it explains the environmental and geologic forces that helped these terrifying toothy predators thrive. Free.
12. "Rodarte"
National Museum of Women in the Arts, November 10–February 10
Sisters Kate and Laura Mulleavy started their eccentric fashion label 13 years ago out of their parents' Pasadena home. Now Rodarte has grown into the leading purveyor of wood-nymph chic—and one of the most revered high-end brands going. In this exhibit, you'll find almost 100 of Rodarte's complete looks, including the don't-try-this-at-home ensembles seen here. $10.
13. Contact High: A Visual History of Hip-Hop by Vikki Tobak
Politics and Prose at Union Market, November 15
From Salt-N-Pepa in Dapper Dan jackets to Kanye West in a bear suit for his College Dropout album cover, Tobak's photo book takes vivid hip-hop photographs and pairs them with outtakes from the shoots, telling a deeper story than a single image can convey. At this event, Tobak will talk about rap's visual impact with Danny Hastings, who has shot Nas and Wu-Tang Clan album covers, and music documentarian Janette Beckman. Free.
14. Mitski
930 Club, November 16-17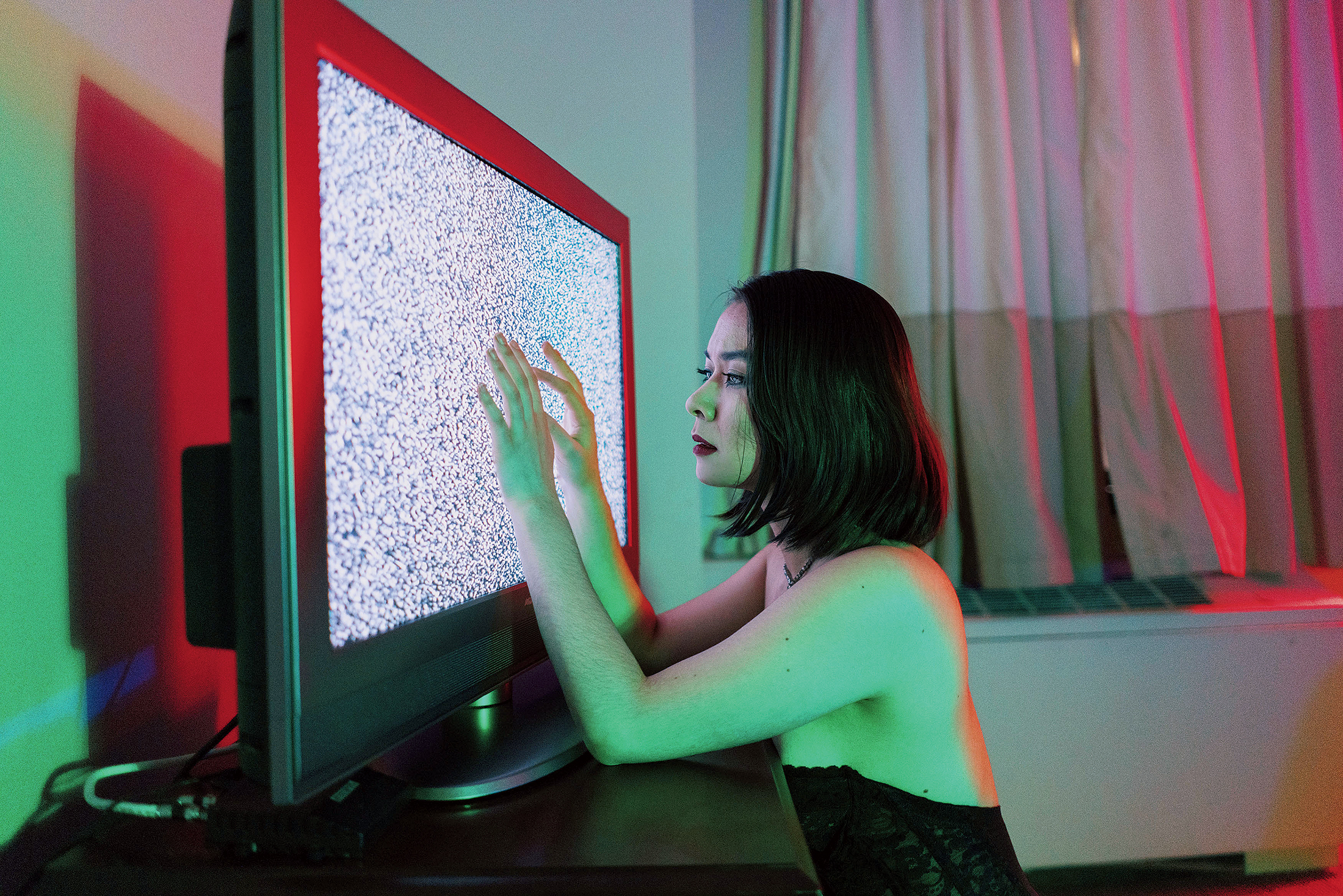 The singer/songwriter named her latest album Be the Cow­boy, a joking self-reminder, she has said, to carry herself with more confidence. This new attitude, combined with the experience she gained opening Lorde's most recent tour, should make for a powerful performance. It doesn't hurt that the album is one of the most gorgeously intimate collections in recent memory. $25.
15. Becoming by Michelle Obama
Capital One Arena, November 17 and 25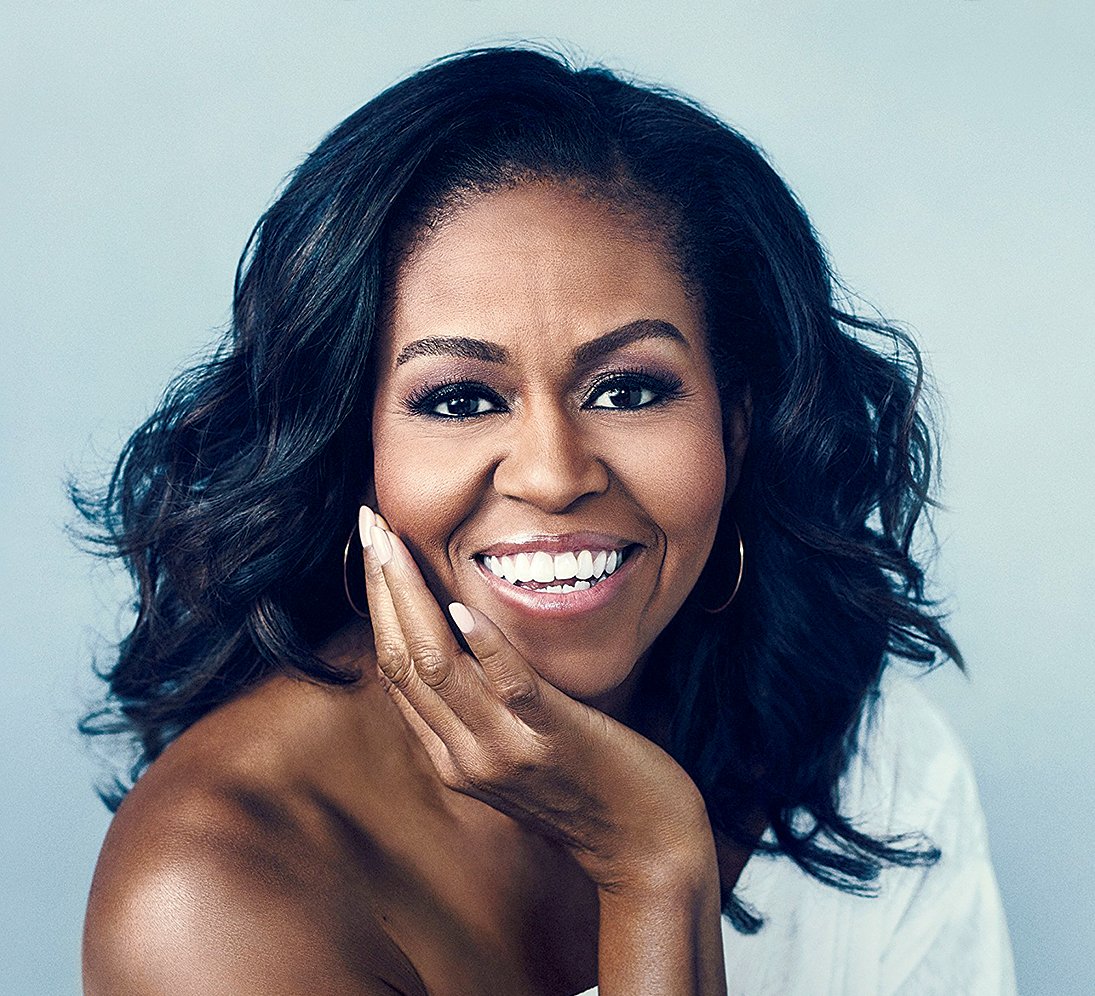 The former First Lady has finally written a memoir, which she's described as "the story of my humdrum plainness, my tiny victories, my lasting bruises, my ordinary hopes and worries." Naturally, the freak-out meter is high for this interview—even though the "intimate" conversation, as it's billed, will take place in a basketball arena. $29.50 to $179.50.
16. Kings & Queens of Go Go
DAR Constitution Hall, November 17
Cherie Mitchell-Agurs used to play in Chuck Brown's band and has taught classes on the history of go-go. No surprise, then: Her own go-go band, the all-female Be'la Dona, is irresistibly funky. Here they'll share a bill with three of DC's most important groups—EU, Junkyard Band, and Backyard Band—making for a major conga-fueled party. $40 to $80.
17. Indecent
Arena Stage, November 23–December 30
When DC native Paula Vogel first read the Yiddish play God of Vengeance in school, she was particularly struck by a scene that, when it was performed there in 1923, marked Broadway's first onstage kiss between two women. For Vogel, a gay Jewish woman herself, it seemed like a crucial moment of representation. So the Pulitzer-winning playwright (How I Learned to Drive) decided to tell the story of that production in a work of her own, chronicling how God of Vengeance writer Sholem Asch and his actors were arrested and charged with moral impropriety. $56 to $115.
18. Barber Shop Chronicles
Kennedy Center, November 28–December 1
Set in five African cities, along with London, this lively musical explores issues related to race, class, relationships, and masculinity. It's all told through conversations that take place during haircuts—as well as intricately arranged a cappella tunes reflecting each location. $29 to $99.
19. Yo-Yo Ma: The Complete Bach Suites
Washington National Cathedral, November 29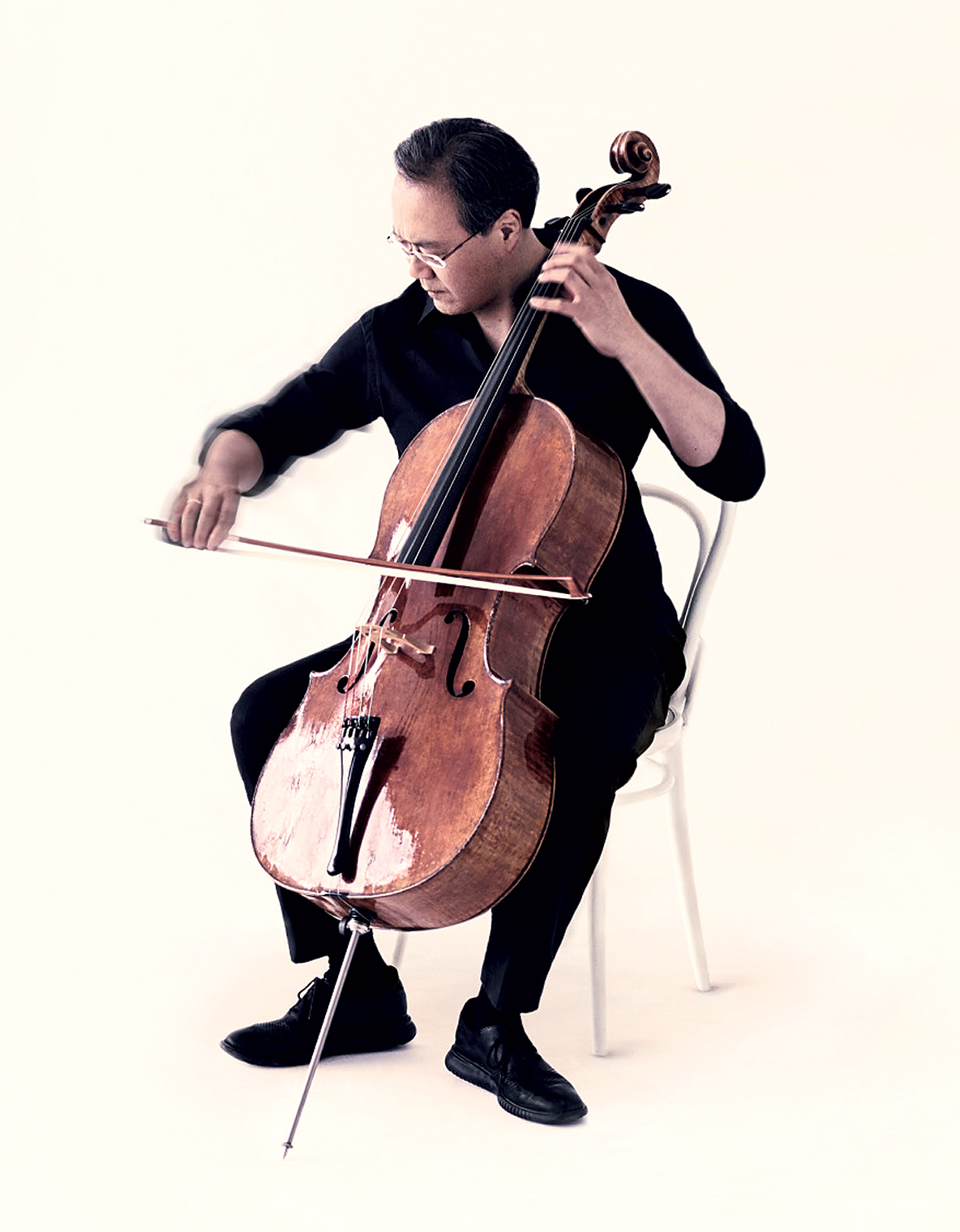 A two-year, six-continent tour? Sounds more U2 than JSB. But cello superstar Yo-Yo Ma's world-traveling performance of all six of Bach's solo cello suites should be a powerhouse—a display not just of endurance (the show is more than two hours with no intermission) but also of Ma's deep feeling for these bewitching pieces, which he recently recorded for the third time in his career. $25 to $225.
This article appears in the November 2018 issue of Washingtonian.