Restaurateur Asad Sheikh has built a mini kingdom in northern Virginia with 1947, London Curry House, and three Curry Mantra restaurants—all of which he's since sold, but still consults for. This Friday, Nov. 30, he expands into DC with Bombay Street Food, a Columbia Heights restaurant paying homage to the street vendors of his childhood.
In preparation for the debut, Sheikh revisited Bombay (now Mumbai) with his partners and chefs Pradip Shrestha and Dolly Khan. "We flew to Bombay for ten days just to make sure that what I was eating is still the same taste," Sheikh says. "So we went to the same stalls, the same vendors. Of course, it's the second generation now who owns it."
Among the dishes Sheikh has revived from his childhood is Indo-Chinese chili chicken in a spicy tomato sauce with curry leaves. The restaurant will also serve a vindaloo, the hottest dish on the menu. Sheikh says he has previously been hesitant about the spice levels in his restaurants, but now he's not holding back. The spices are directly imported from couriers in India, who dry the seeds in the sunlight before they are ground into an aromatic powder. 
Perhaps the most prolific representation of Mumbai's street food is the vada pav, dubbed the "Bombay burger." Sold in the city's railroad stations and bus stops, the mashed potato patty is topped with cilantro-ginger chutney. Growing up, Sheikh would save his coins until he could purchase a vada pav, savoring the taste on his way to school.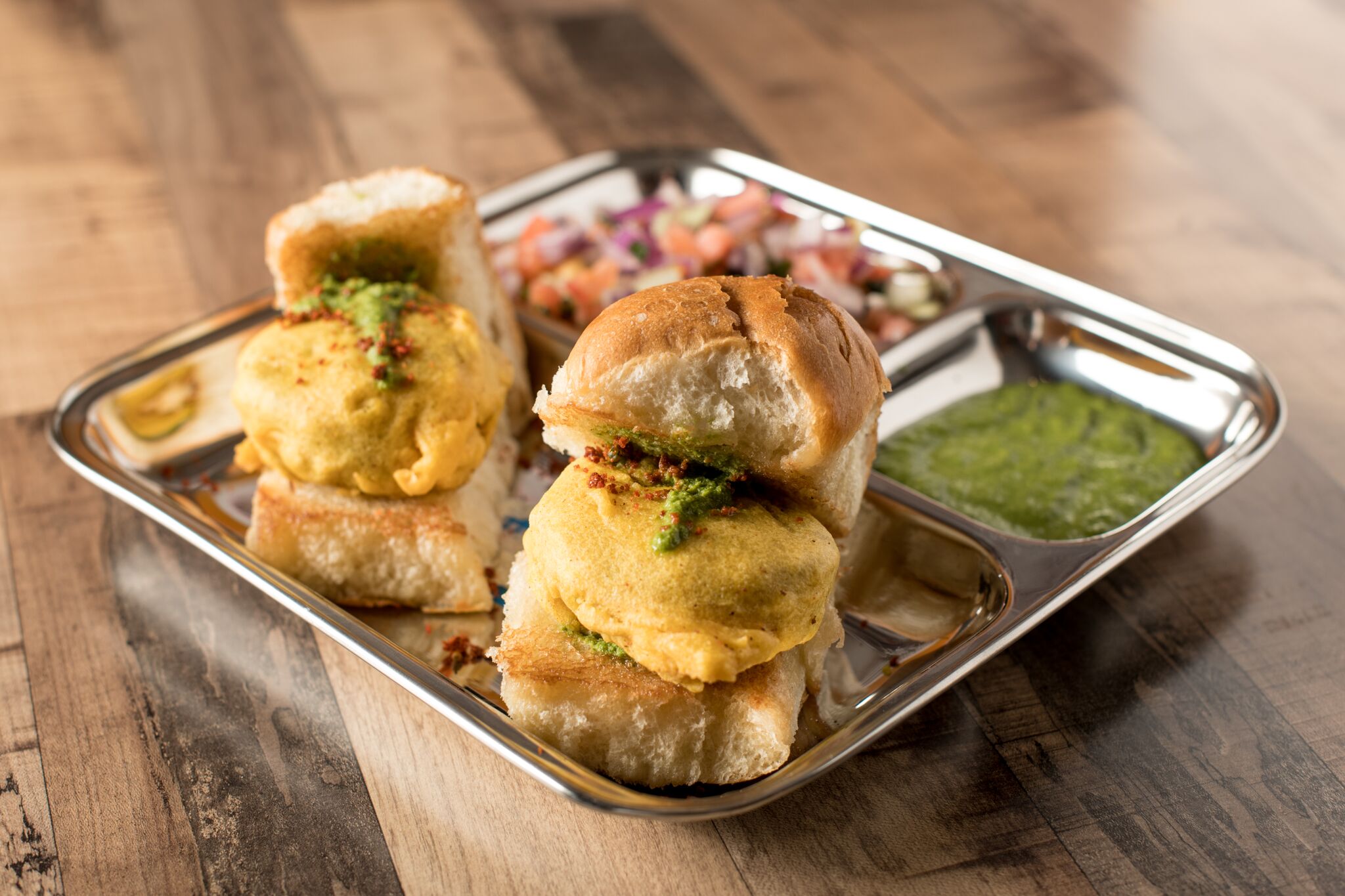 The menu also situates dishes into a broader cultural context. For example, one section centers around comfort dishes that traditionally provide warmth amid Mumbai's monsoon season. Hot "cutting chai" (a half cup of tea) can be paired with vegetable fritters, tangy chicken masala, and deep-fried paneer cheese. 
"It's four months of rain. So sometimes you stay home for two days, just like sometimes we have a foot of snow," Sheikh explains. "Being with the family, enjoying these snacks with the hot chai, it's just the most memorable memories I have from Bombay."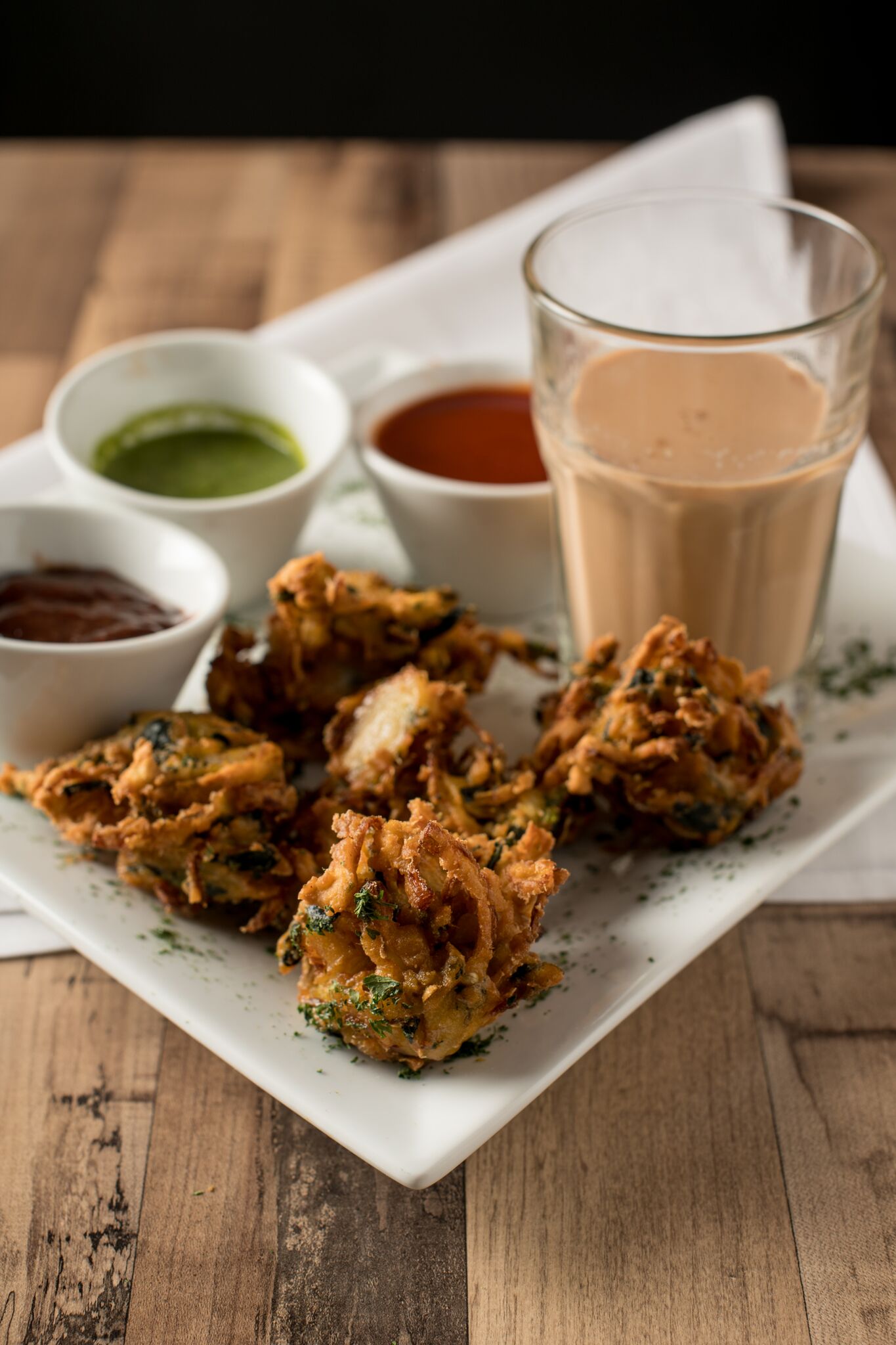 The 65-seat interior (with a private dining room and patio) also provides a crash course in Bombay culture. Colorful tableaus depict Bombay landmarks, Bollywood stars, Gandhi, and the Indian flag. A photograph of Anthony Bourdain with the Bombay burger honors the late chef's journey to India.
The restaurant also represents Sheikh's journey. The restaurateur, who began as a franchise owner for Quiznos and Dunkin Donuts, says Bombay Street Food is his most personal project yet.
"It's connected to my childhood. That's the thing that I'm very proud about this," Sheikh says.
Bombay Street Food. 1413 Park Road NW; 202-758-2415. 
CORRECTION: This story has been updated to reflect that Sheikh has since sold his Virginia restaurants.