The new Punch Bowl Social in Ballston Quarter mall was designed to cater to millennials (hello photo booths, corn hole, and karaoke). Now they're jumping on the "sober-curious" trend with a $19 zero-proof punch bowl.
The punch-less concoction is made with tropical-spice infused coconut water, lemon juice, mint syrup, aquafaba (the fancy name for the liquid from a can of chickpeas), and star anise. Like it's alcoholic counterparts, it's meant to be shared by two-to-three people—and costs nearly as much as a boozy punch.
Bartender Anna Patch says the drink was introduced as an option for patrons of all ages, fitting for the game-filled complex, as well an option for adults who're abstaining. It's part of the chain's alcohol-free "Built and Mixed Without" menu. Patch says the high price tag reflects the ingredients and their prep time (i.e. infused water, homemade mint syrup). On a busy night, the bar will sell upwards of ten of the bowls, virgin and non. Patch says customers often ask to mix in vodka or rum, but at $7.50 per shot, the drink could set you back $42.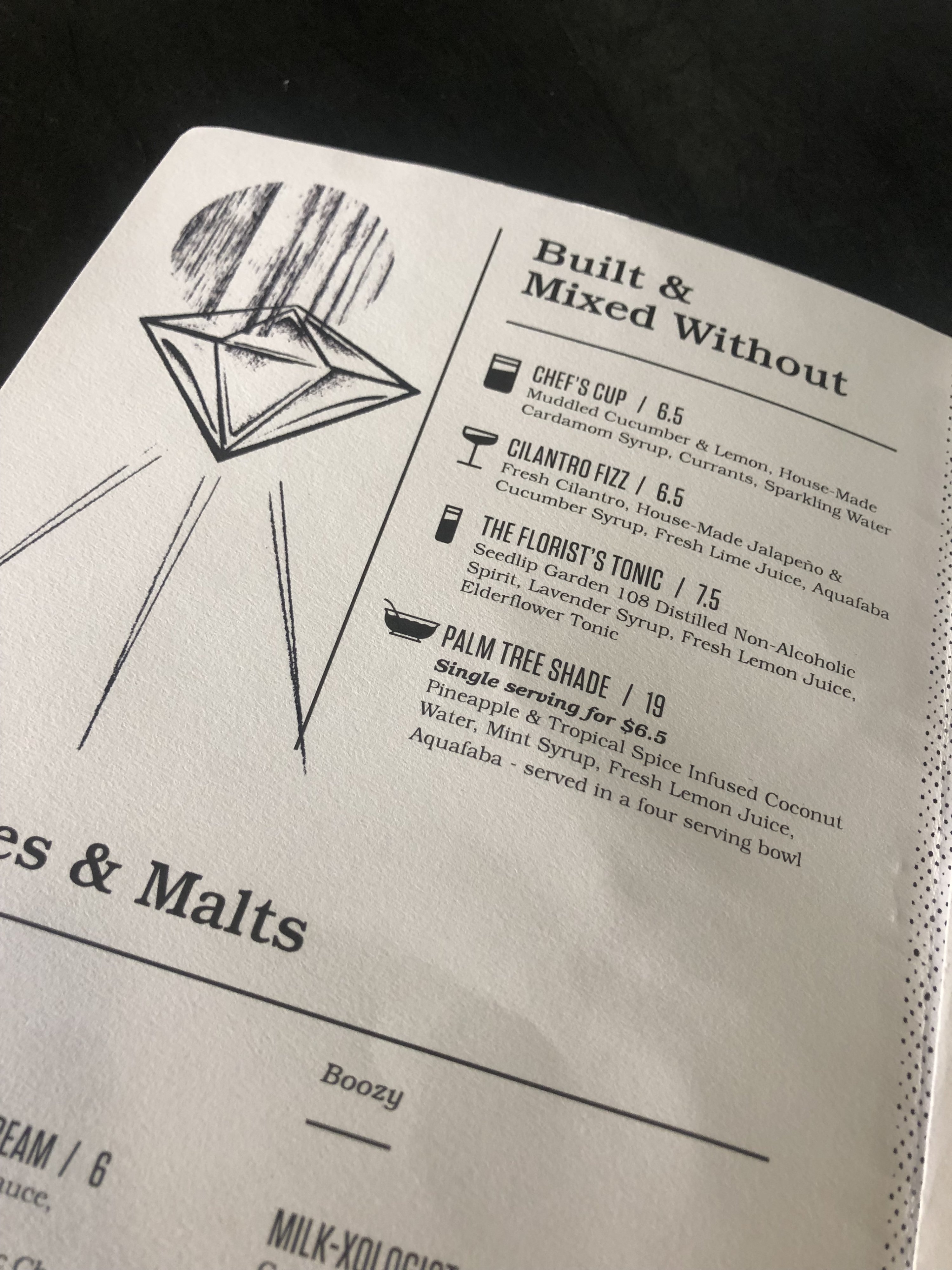 So is it worth the heavy price tag? An office taste test yielded mixed results. At best, it was deemed "very star anise-forward," "thankfully not sweet," and "thoughtful and complex." At worst, it reminded one taste-tester of "aged, homemade Gatorade." Many commented the star anise flavor was too overpowering for the drink to be considered tropical or kid-friendly.
Either way, it stands as the most expensive non-alcoholic cocktail we've found around DC (and there are some pretty expensive mocktails). Barmini clocks in close behind with an $18 concoction.