You've probably seen them dotting the area: Little Free Libraries, those adorable boxes that offer books on a take-one/leave-one system. But what can we deduce about local areas from their contents? Washingtonian investigates.
Capitol Hill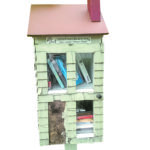 What was there: Tucker Max, Assholes Finish First; John Grogan, Marley and Me.
Which suggests: Whether in human or canine form, terrible behavior remains popular on the Hill.
Trinidad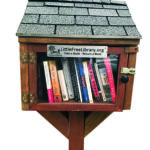 What was there: Jane Austen, Pride and Prejudice; Kate Legere, Intoxicated Cupcakes: 41 Tipsy Treats.
Which suggests: Literature, booze, and dessert? This Northeast DC neighborhood is doing it right.
Alexandria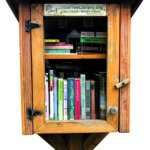 What was there: Stephen King, 11/22/63; Martin Cruz Smith, December 6.
Which suggests: Somebody really digs historical novels with dates in the titles.
Navy Yard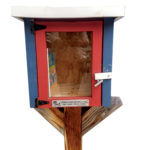 What was there: Olivier Dunrea, Old Bear and His Cub; Roald Dahl, The BFG.
Which suggests: A cub? A giant? Here in the shadow of Nats Park, they go deep in researching the team's NL rivals.
Takoma Park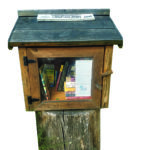 What was there: Claudia Wilds, Finding Birds in the National Capital Area; Jane Alexander, Wild Things, Wild Places.
Which suggests: Our crunchiest suburb is extra outdoorsy this time of year.
Columbia Heights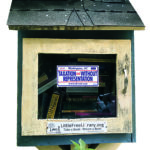 What was there: Jean Rhys, Wide Sargasso Sea; Henry James, The Turn of the Screw.
Which suggests: Based on this ludicrously unscientific research? Columbia Heights is DC's most literary neighborhood.
This article appears in the December 2019 issue of Washingtonian.