Anjali and Leif held a flower-filled outdoor ceremony followed by a tented celebration dressed in twinkling lights at the National Arboretum. "I love the National Arboretum," says Anjali. "It's beautiful in an expansive, unpredictable kind of way, and it's easy to get lost in its many groves and gardens, each with a unique aesthetic." The venue, she adds, holds sentimental value in her and Leif's relationship as they visited it on one of their early dates. "I can't think of a more perfect place for the two of us to celebrate our love and commitment, and I'm still so thrilled we were able to get married there," she says. Read on for more about their wedding at the National Arboretum.
Get more Washingtonian Weddings inspo:
Newsletter | Instagram | Facebook | Pinterest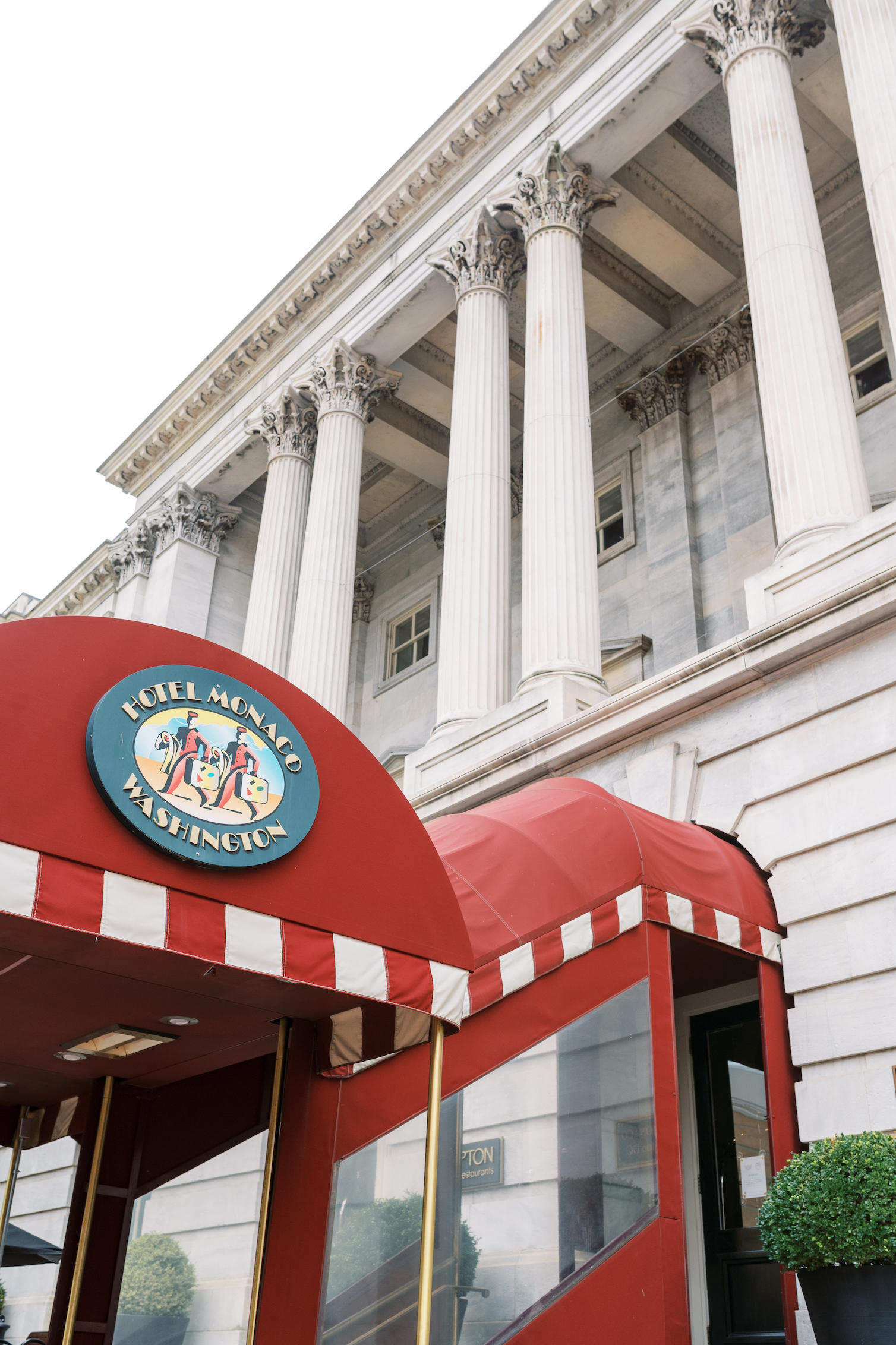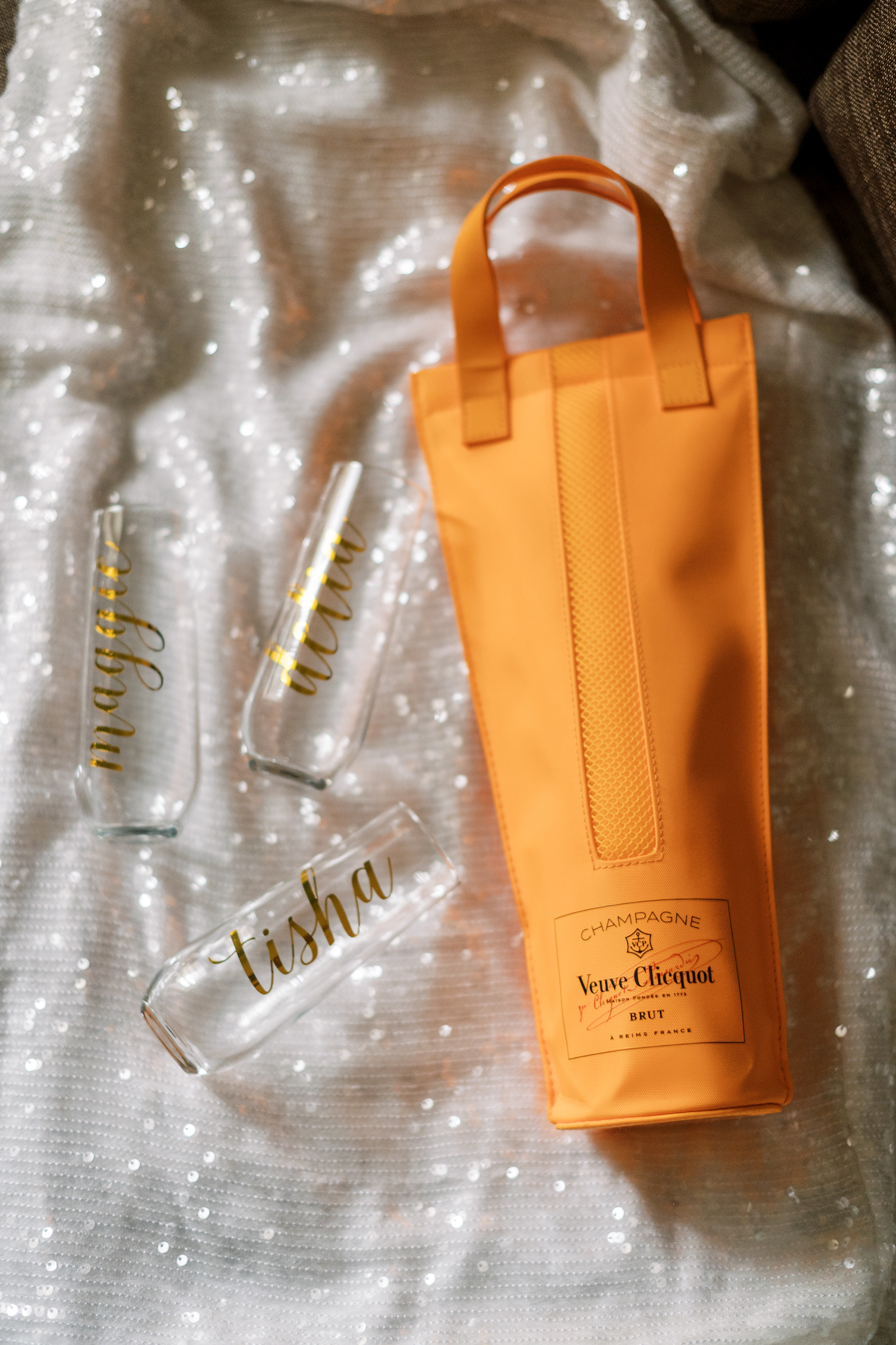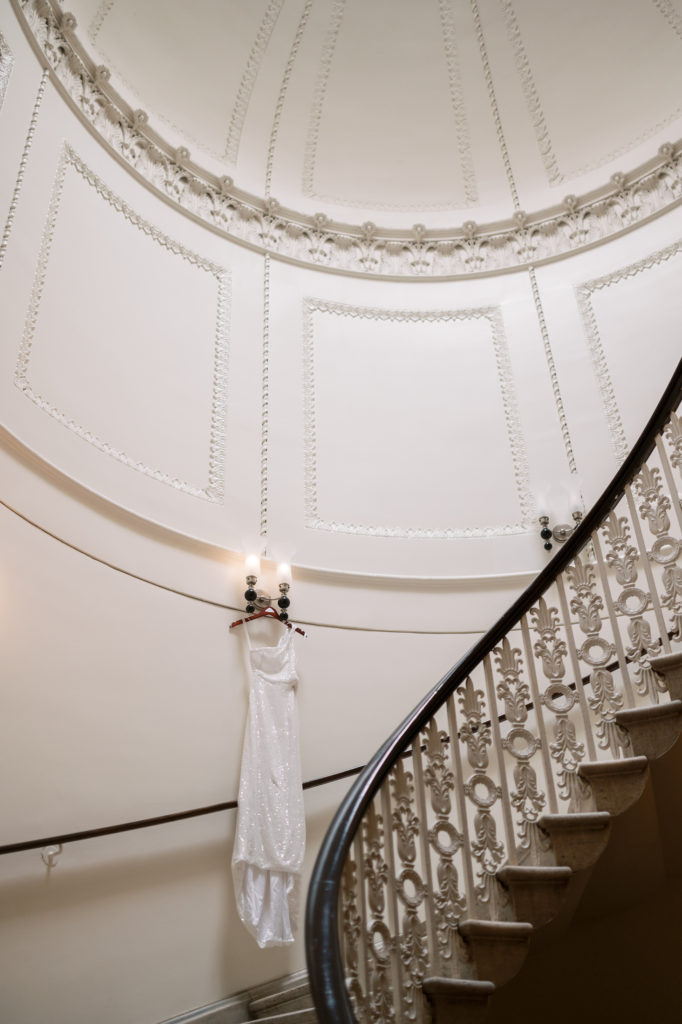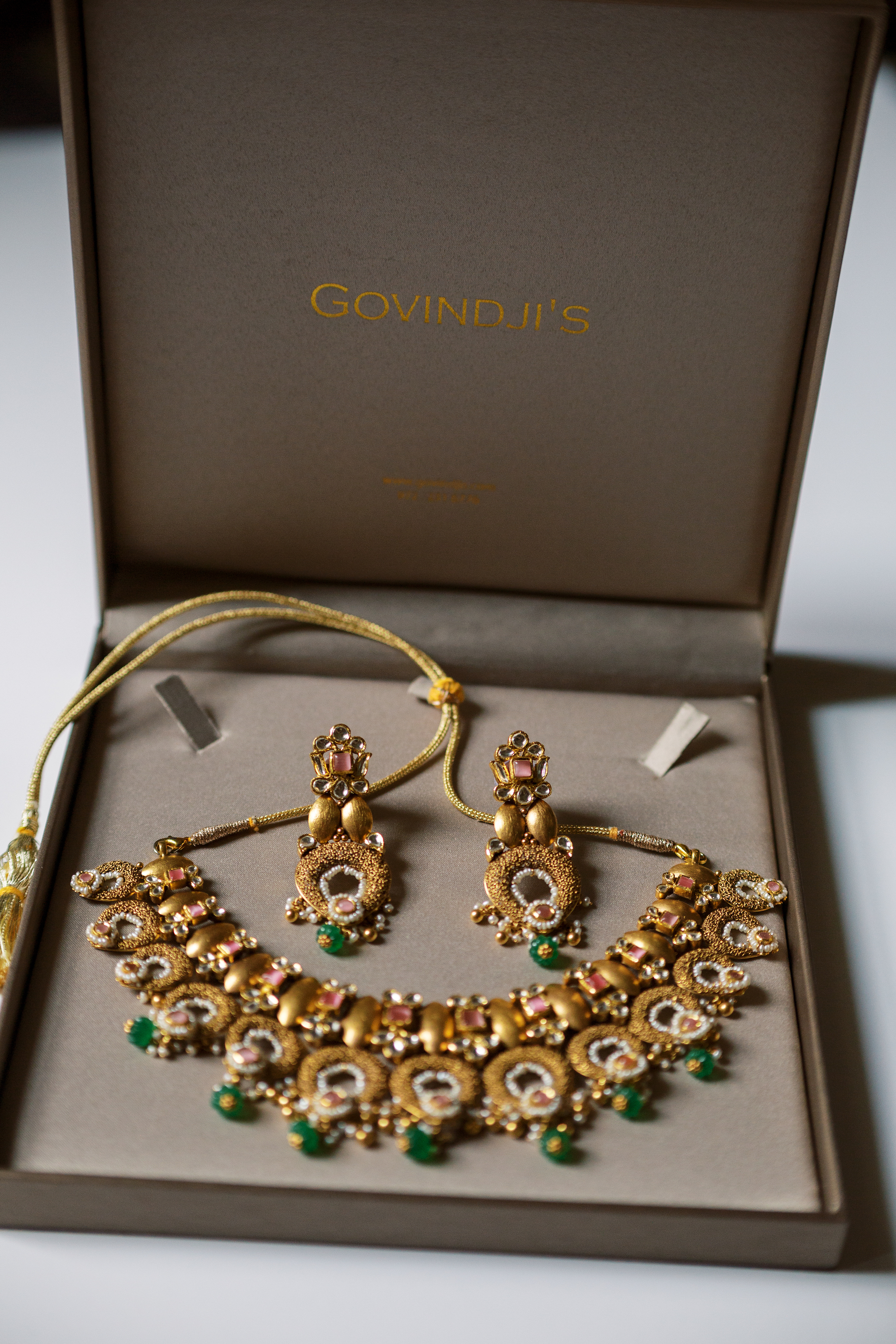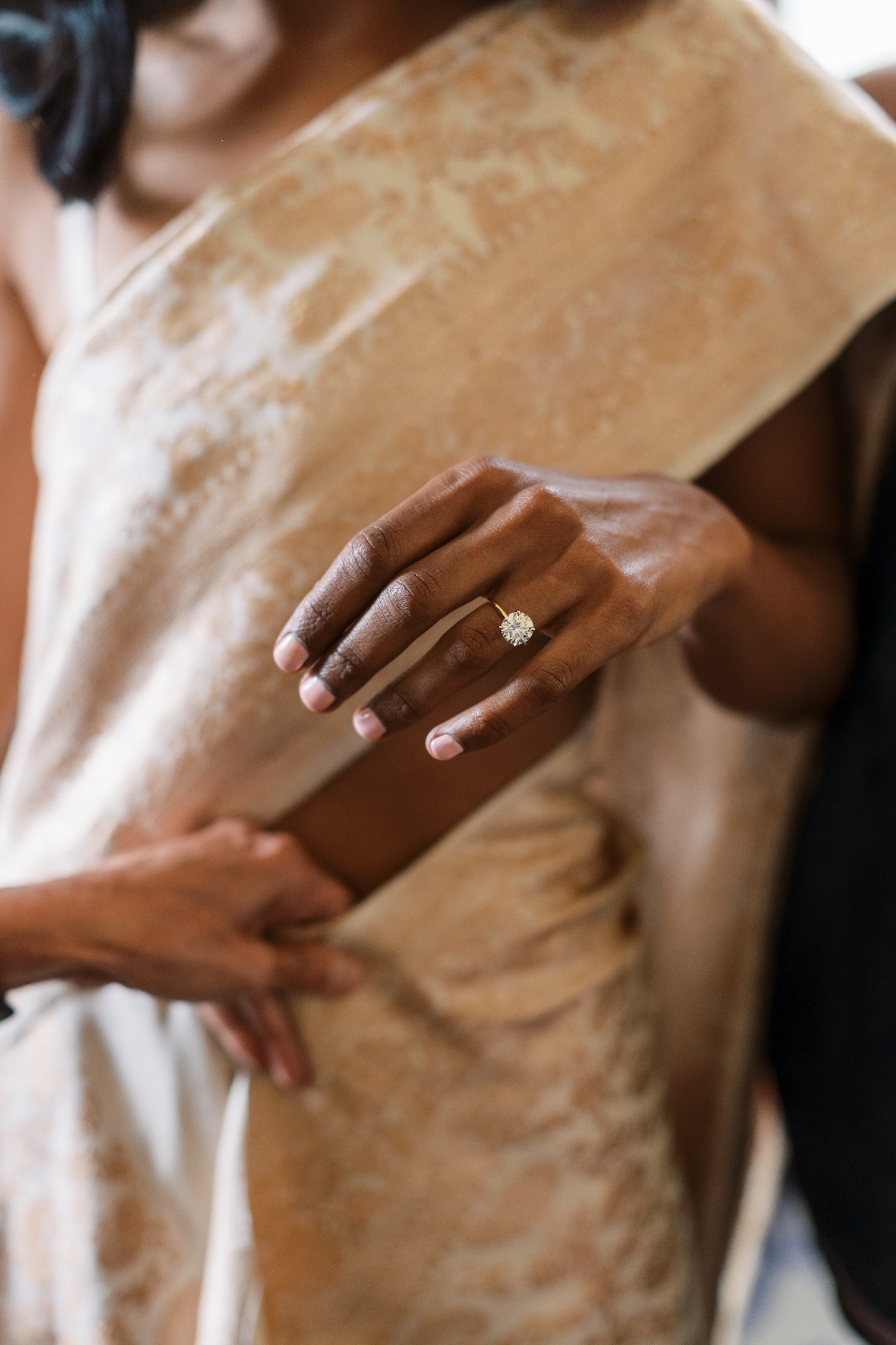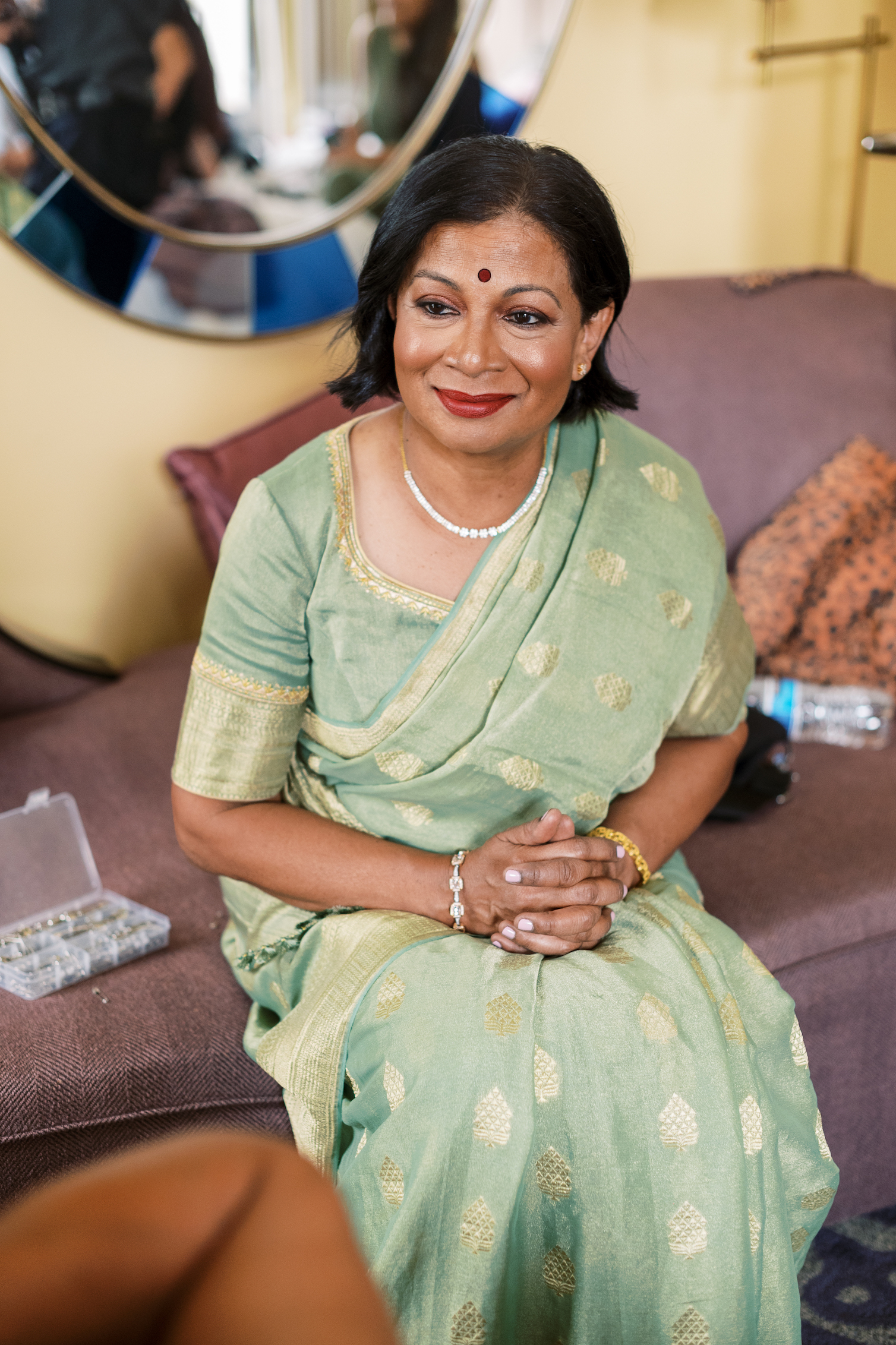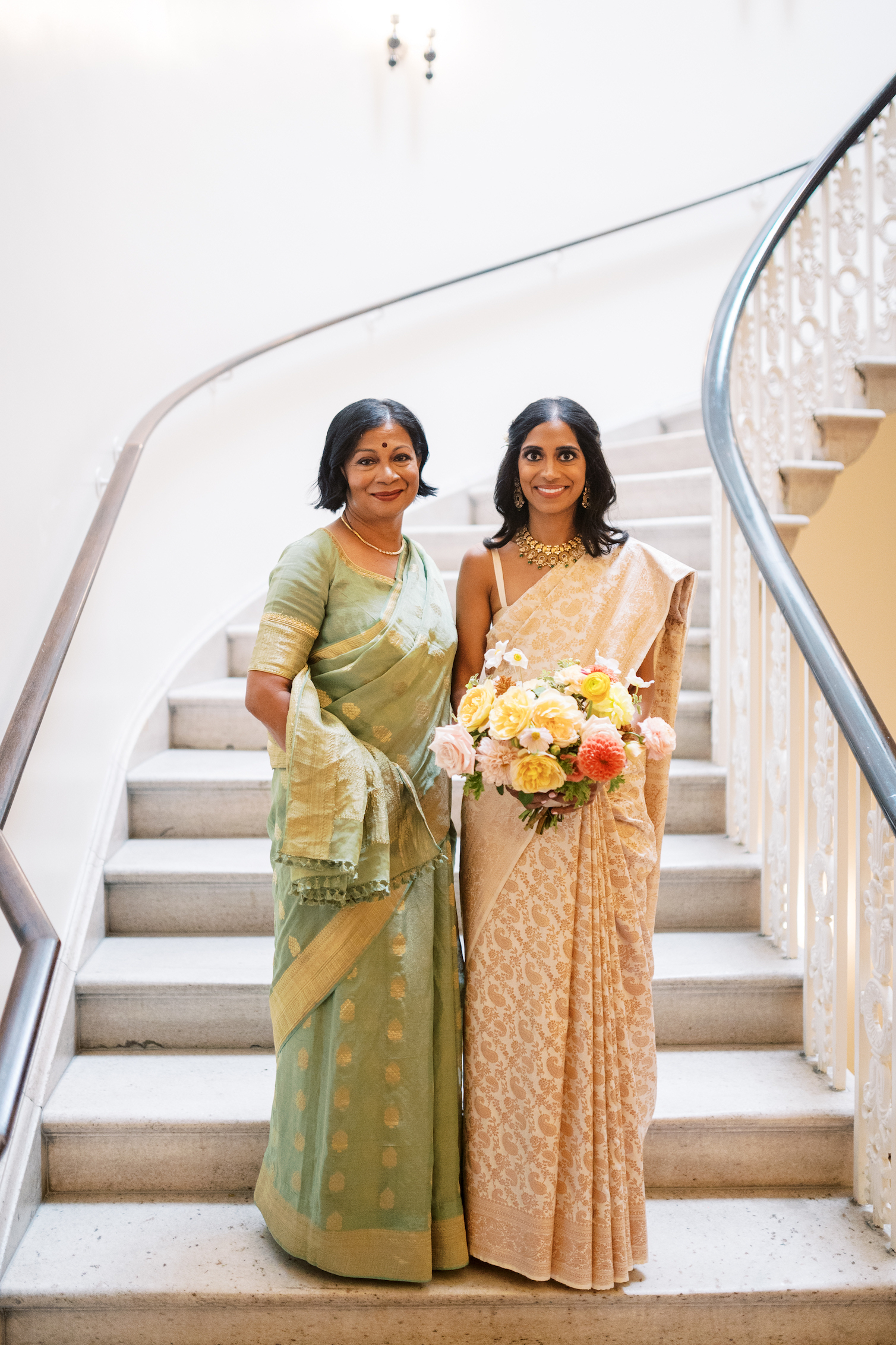 The Wedding Details
The couple leaned into their late-summer-early-fall-wedding date with the help of a crisp and neutral color palette featuring yellows, oranges, pinks, and lavenders. They also found subtle ways to pay homage to both of their heritages throughout their special day. Anjali wore a gold and pink Sari during her vows and a delicious Indian/Asian fusion meal was served for dinner. They even honored their families who were unable to attend due to the pandemic by giving their guests Belgian speculoos cookies and spicy Indian chuklis in their welcome bags. "We wanted our wedding to be personal, to really feel like us, says Anjali.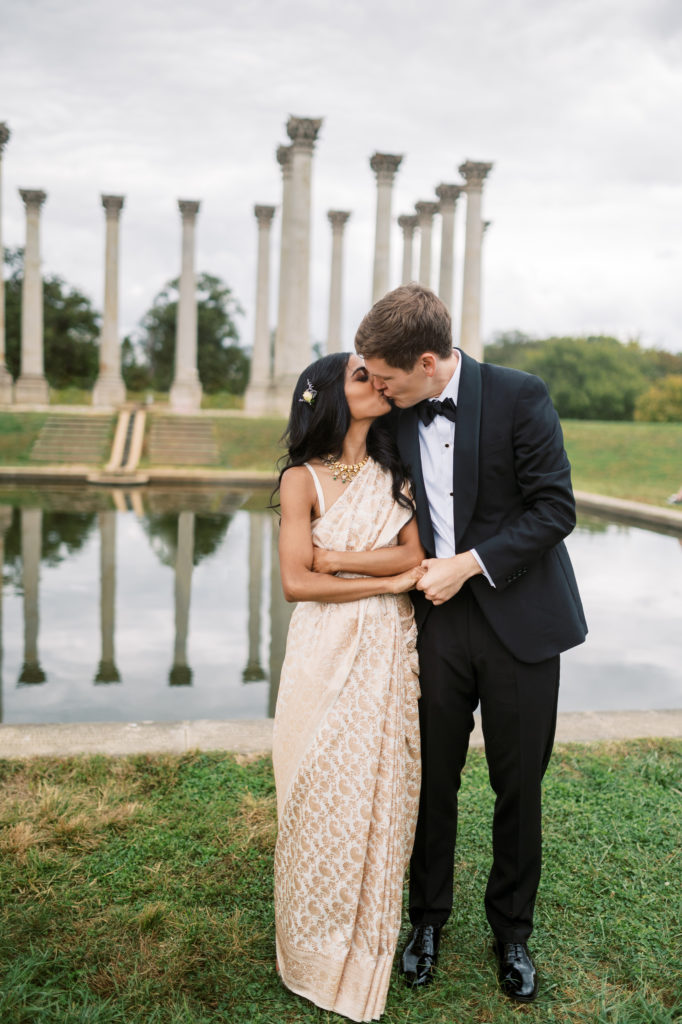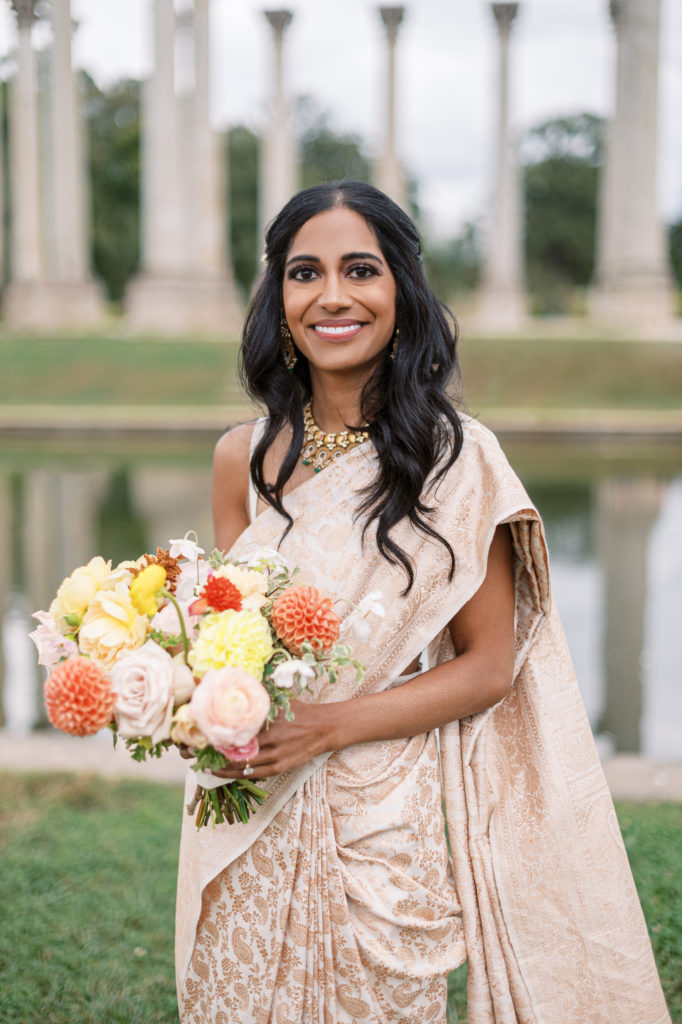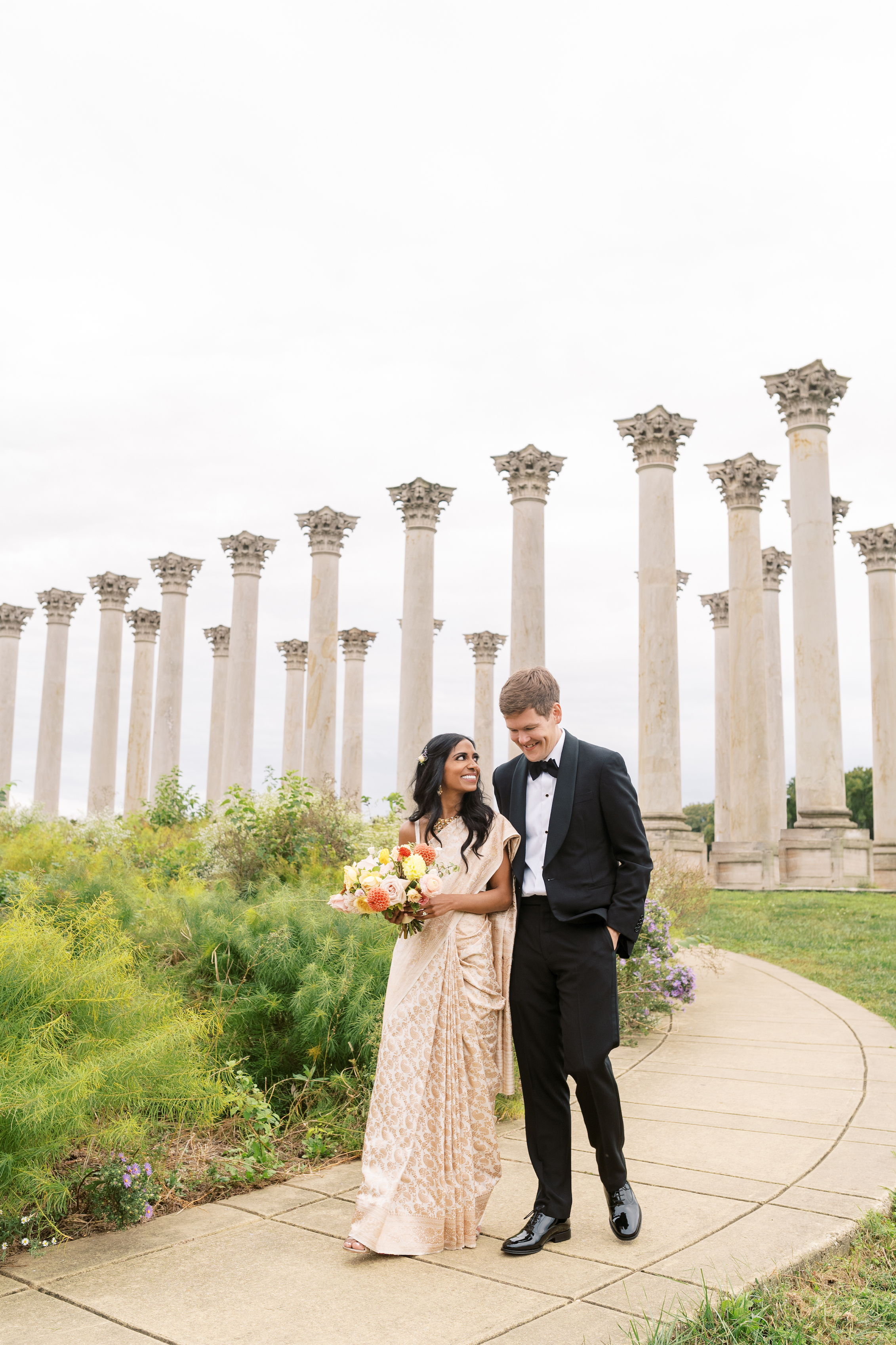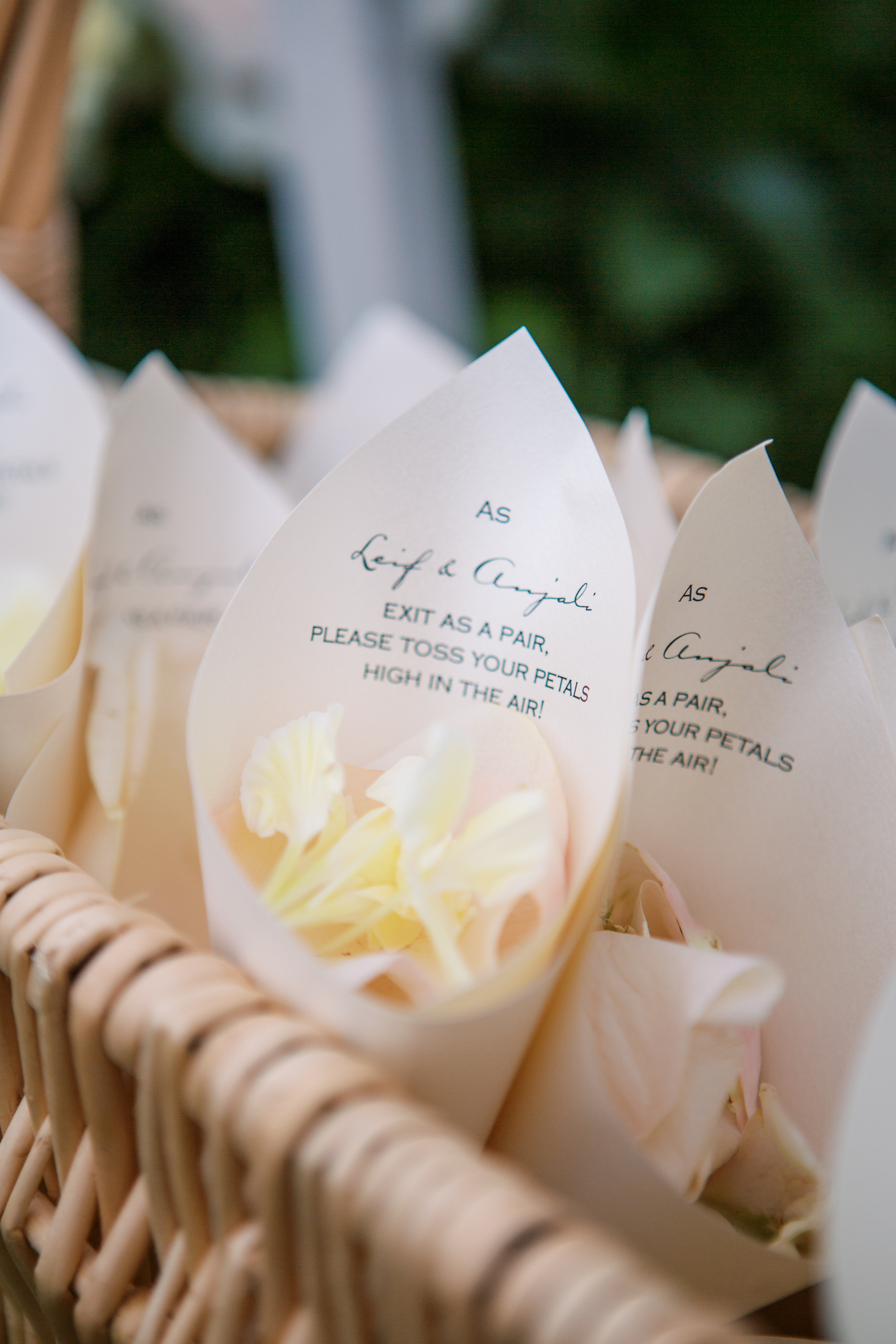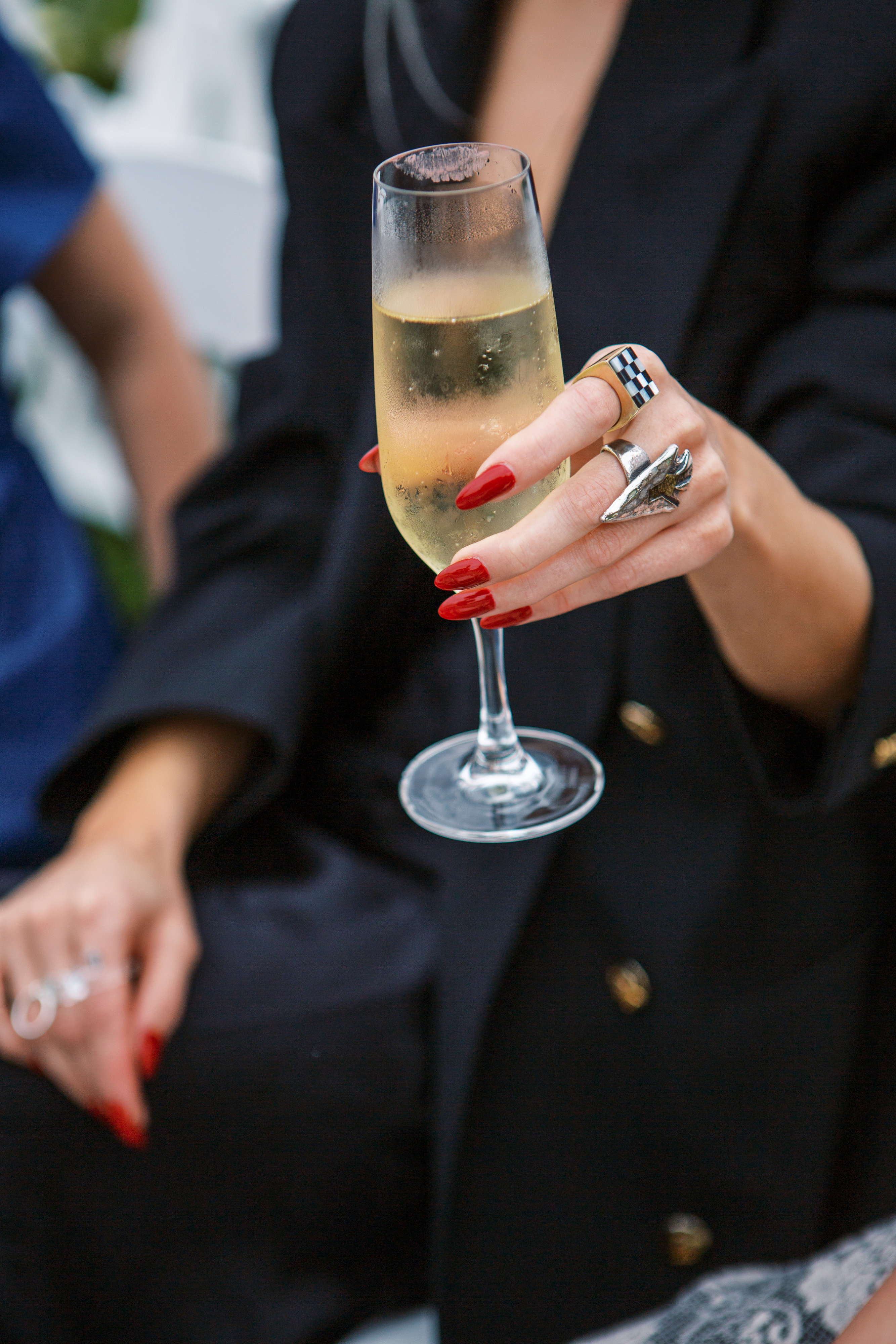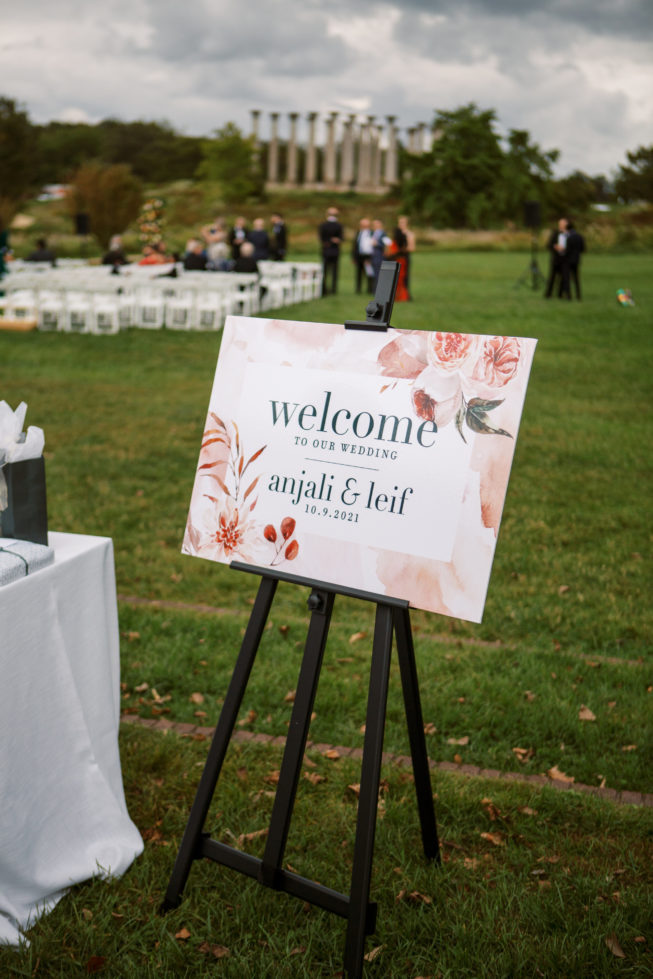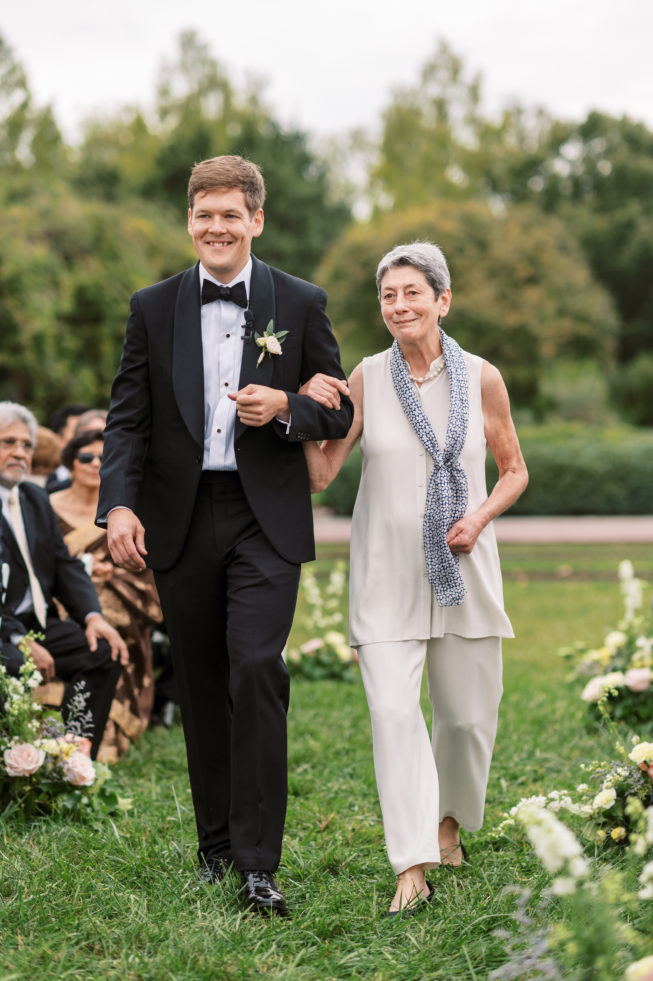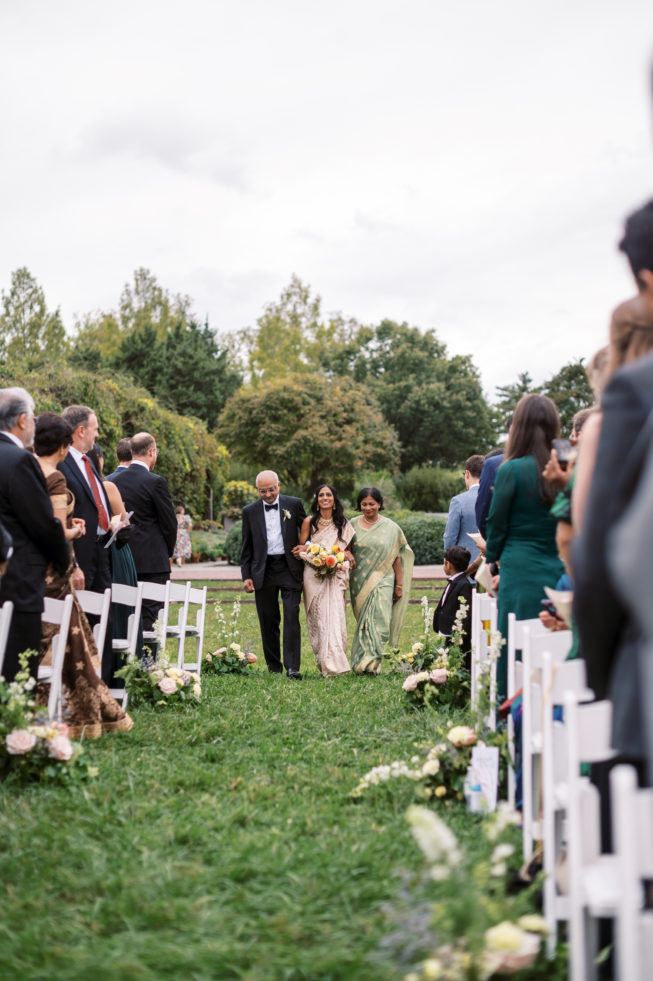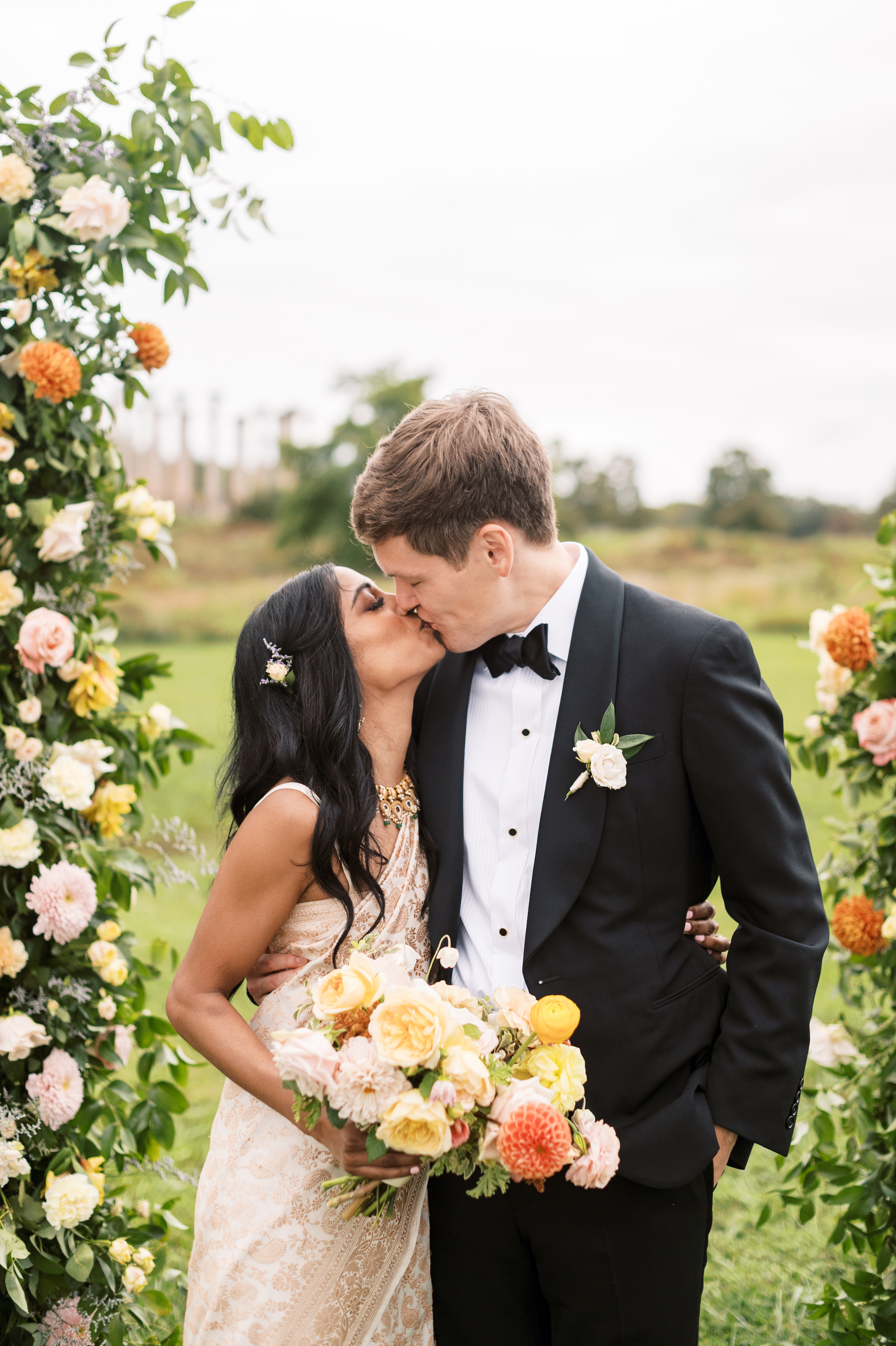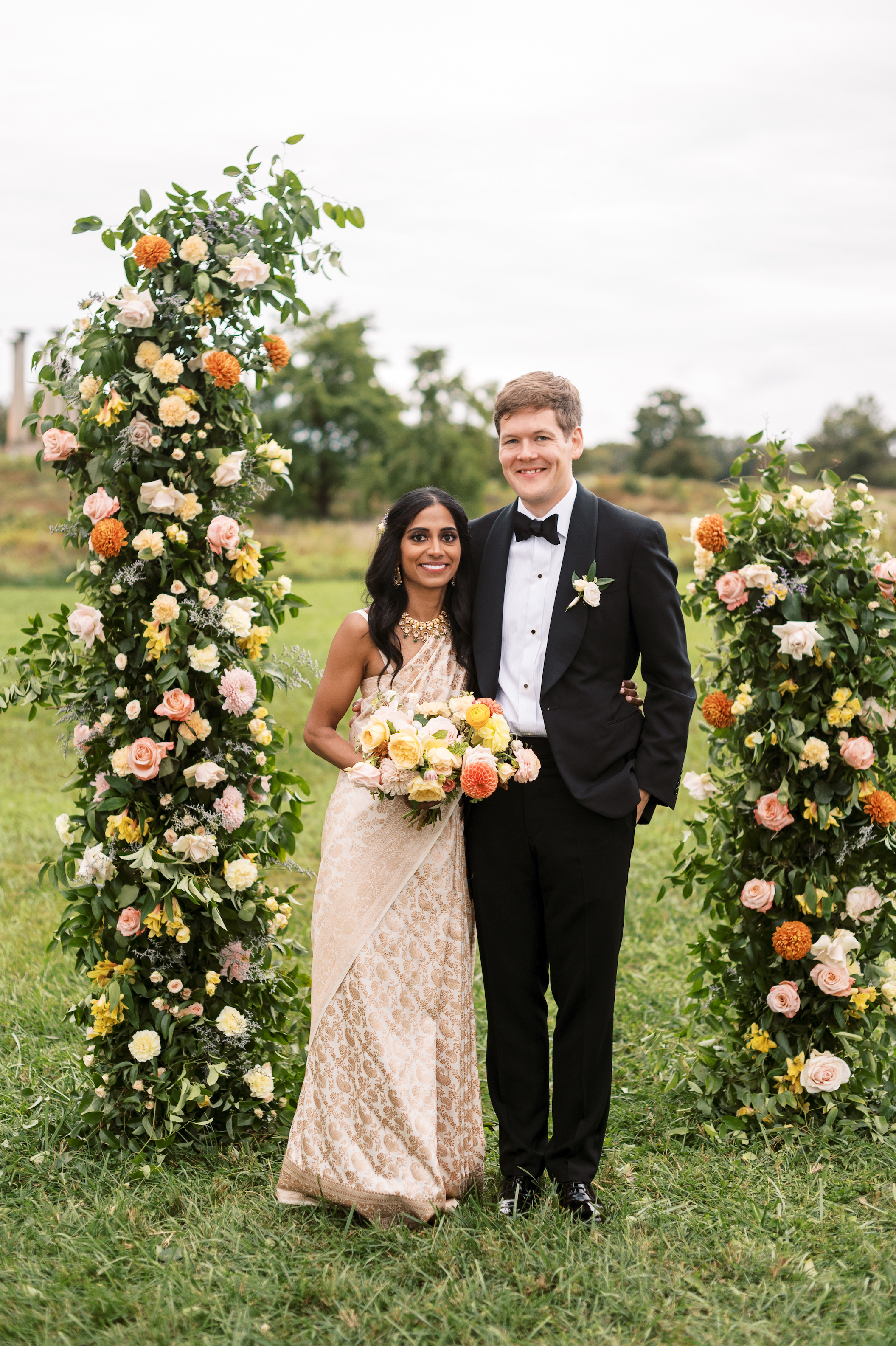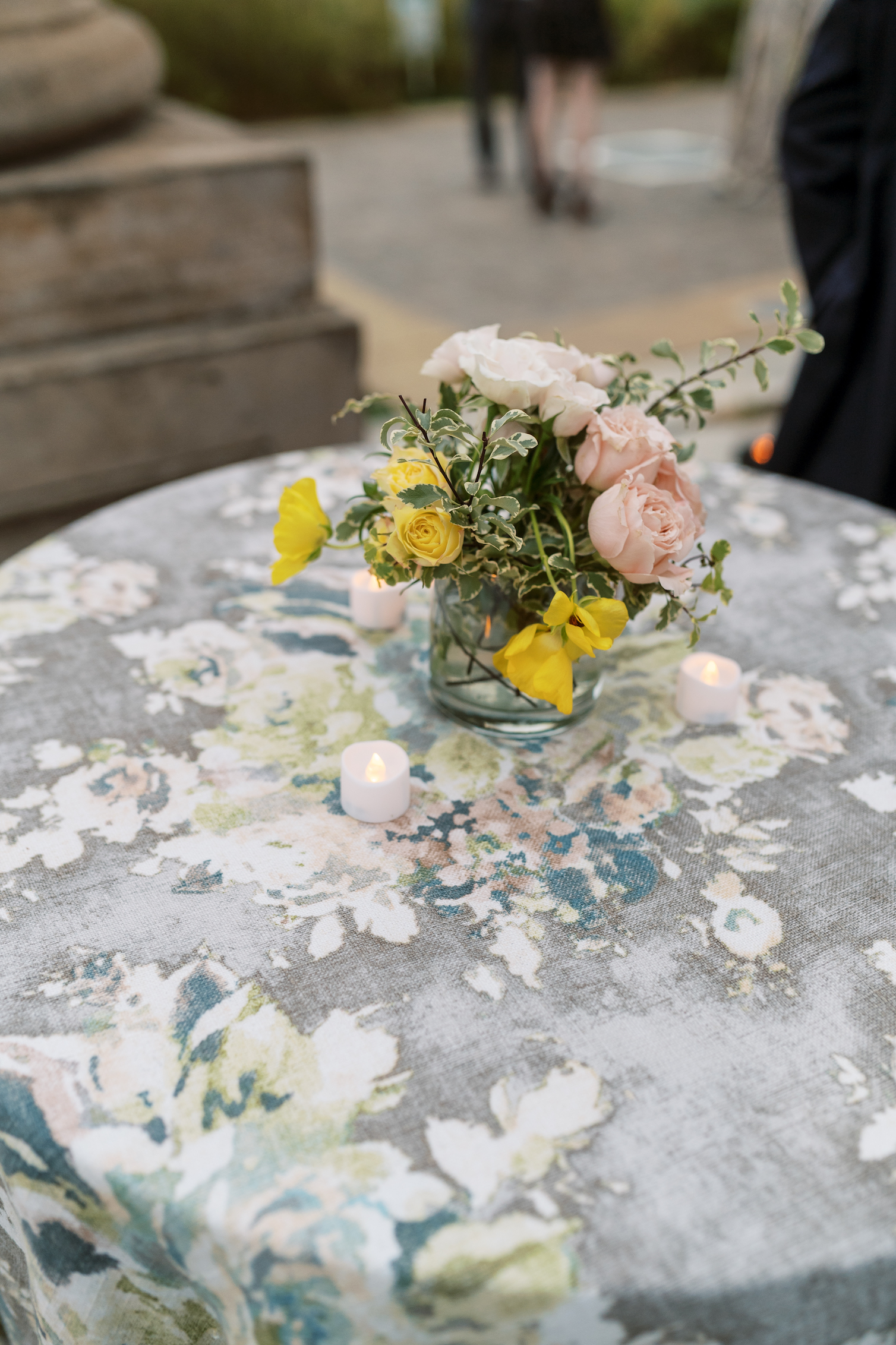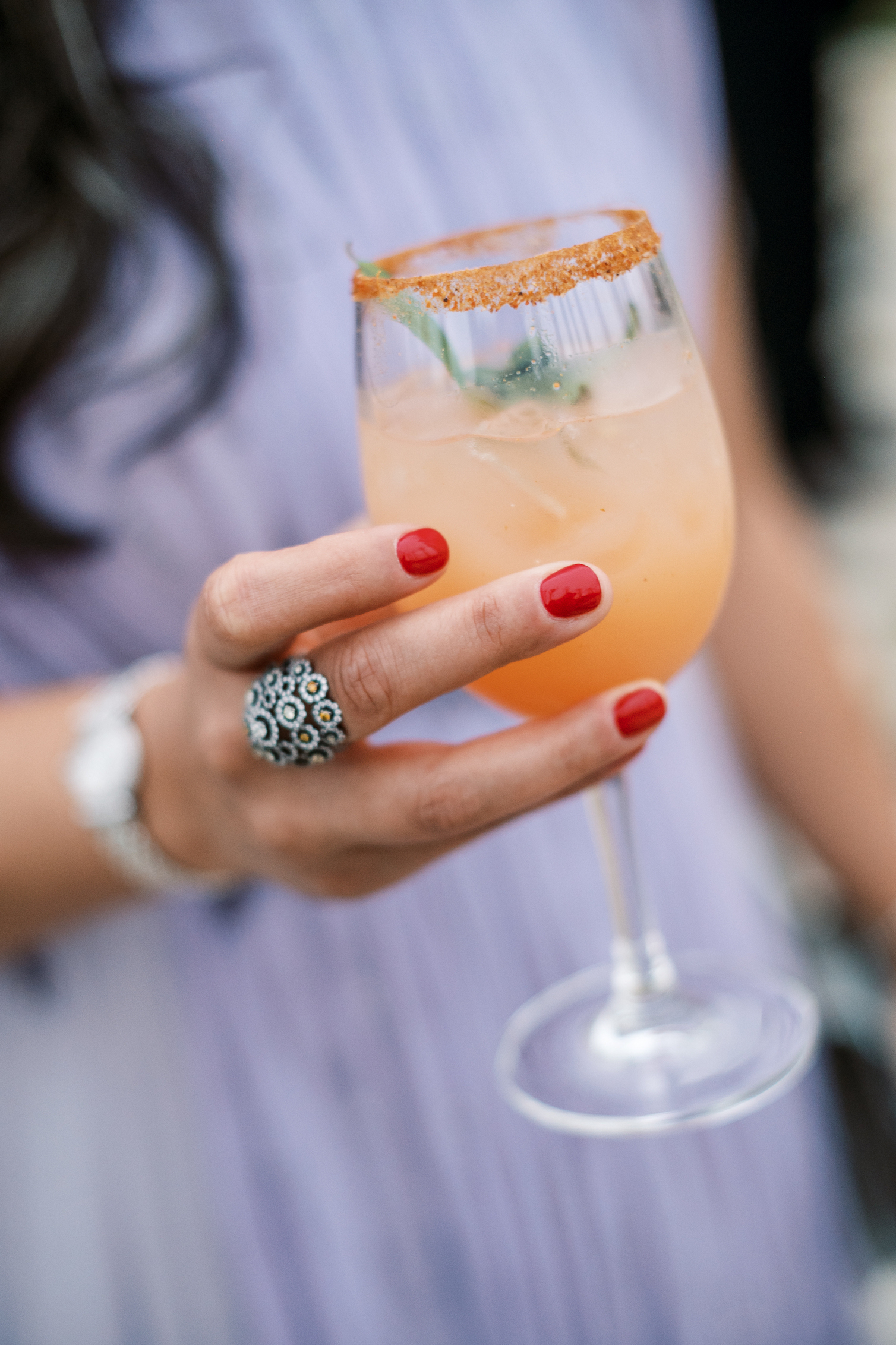 The Flowers
Along with their scenic outdoor venue and personalized details, the floral design shined. Ranunculus, roses, dahlias, and other swoon-worthy blossoms were positioned throughout the ceremony and reception, including a s picturesque ceremony space, elevated centerpieces, and unique seating chart display. See more of their big day below.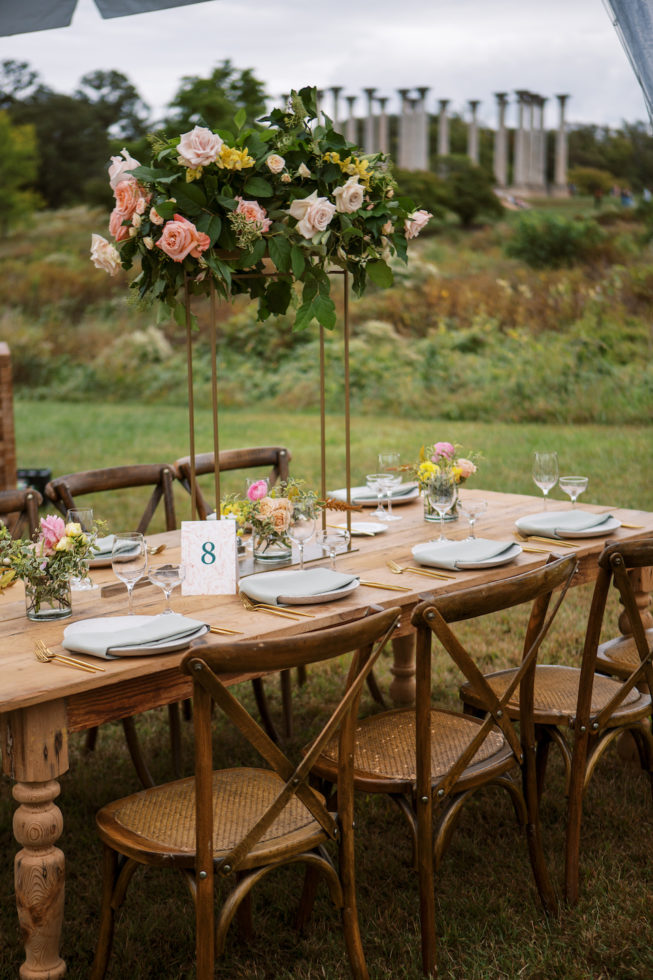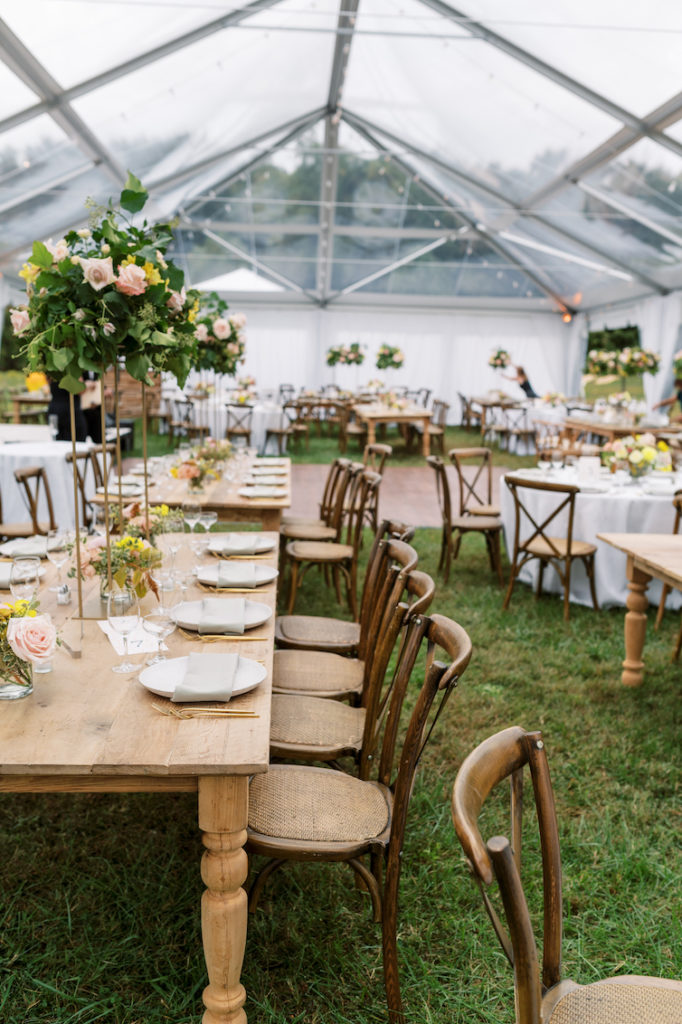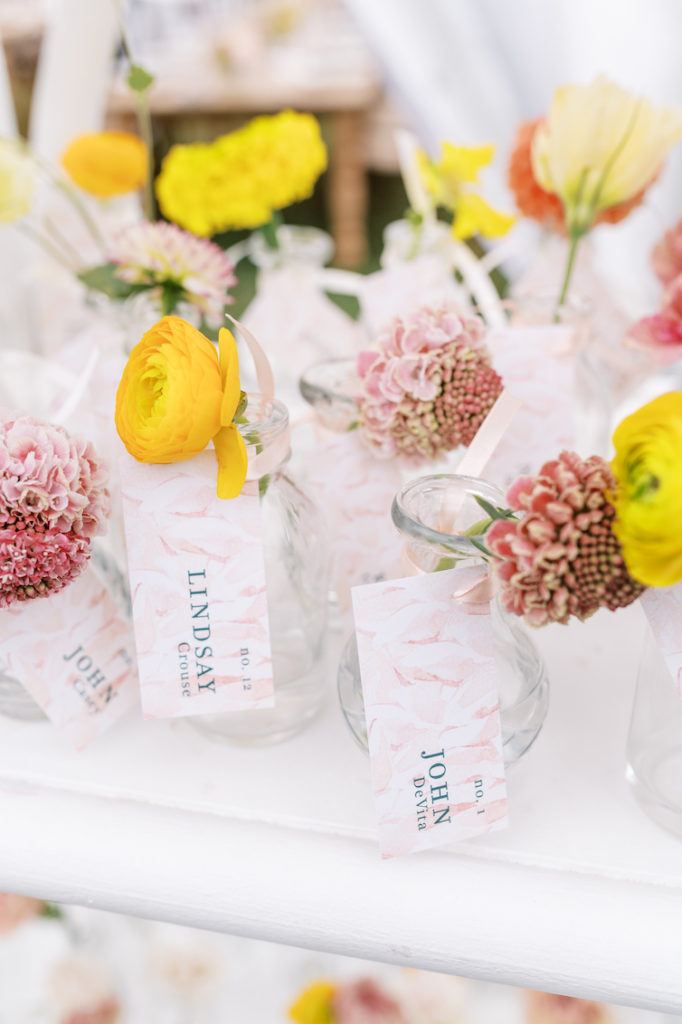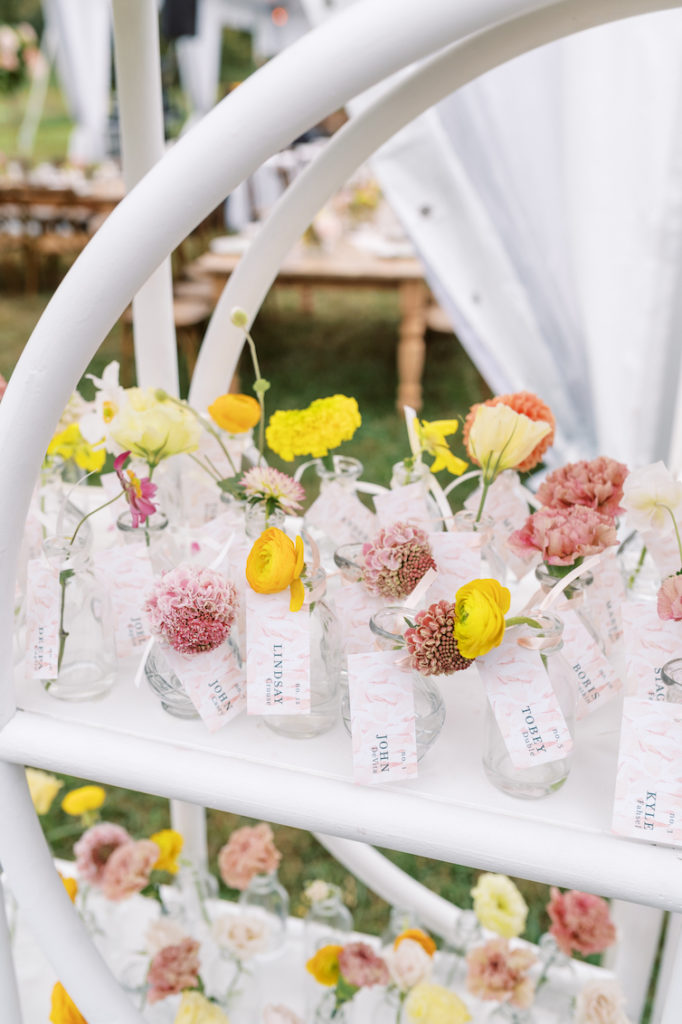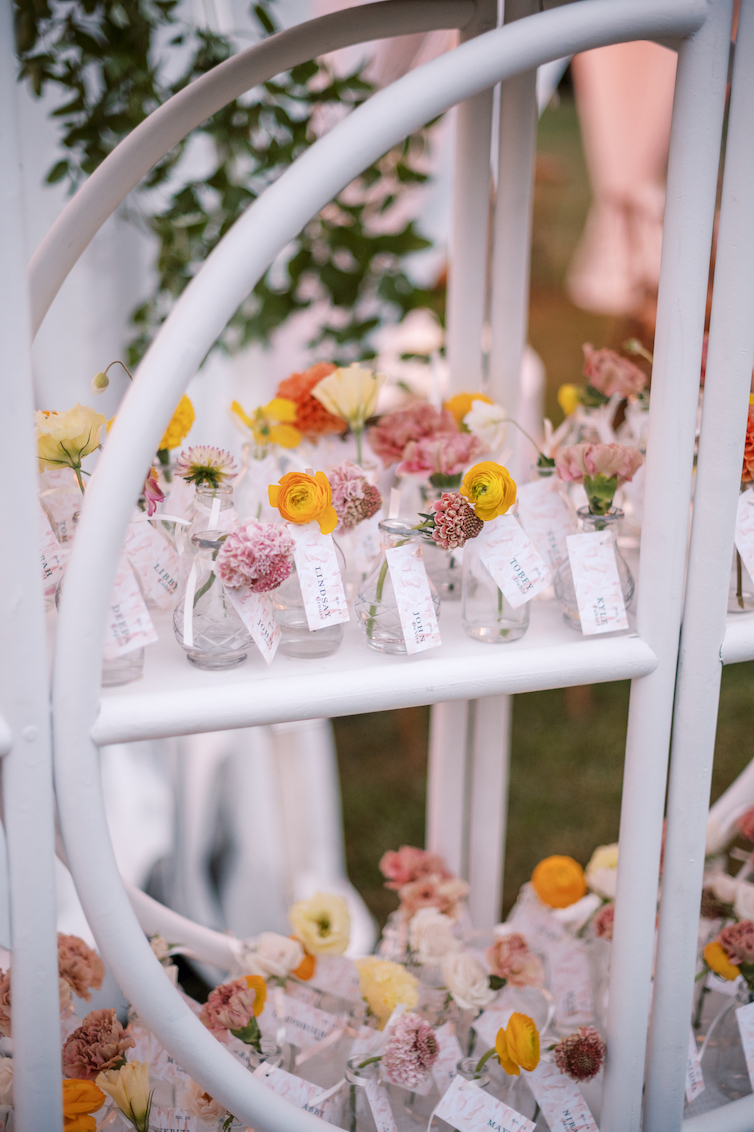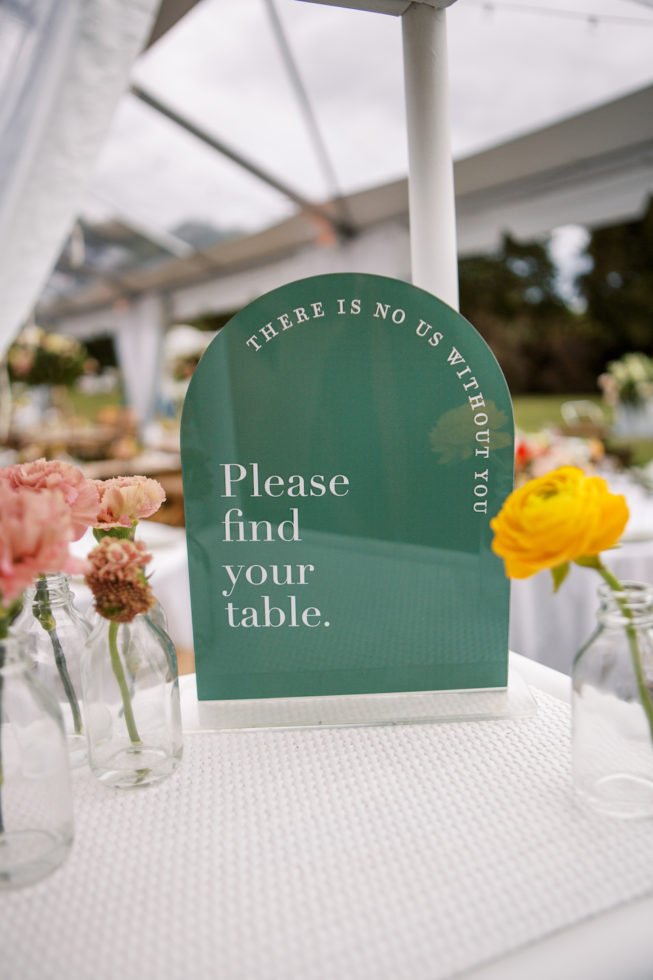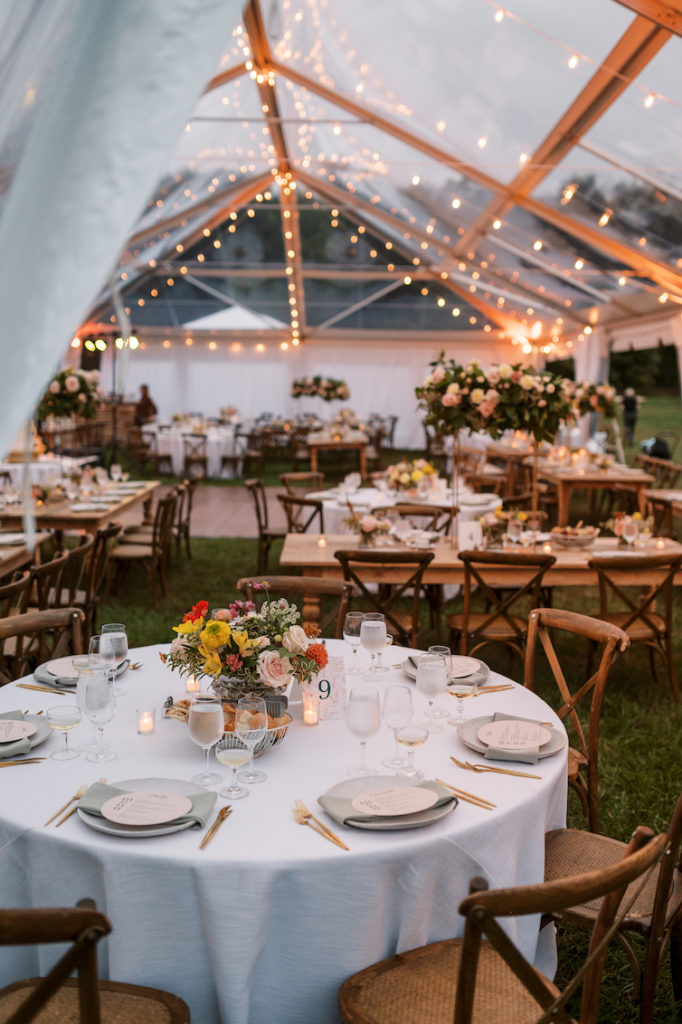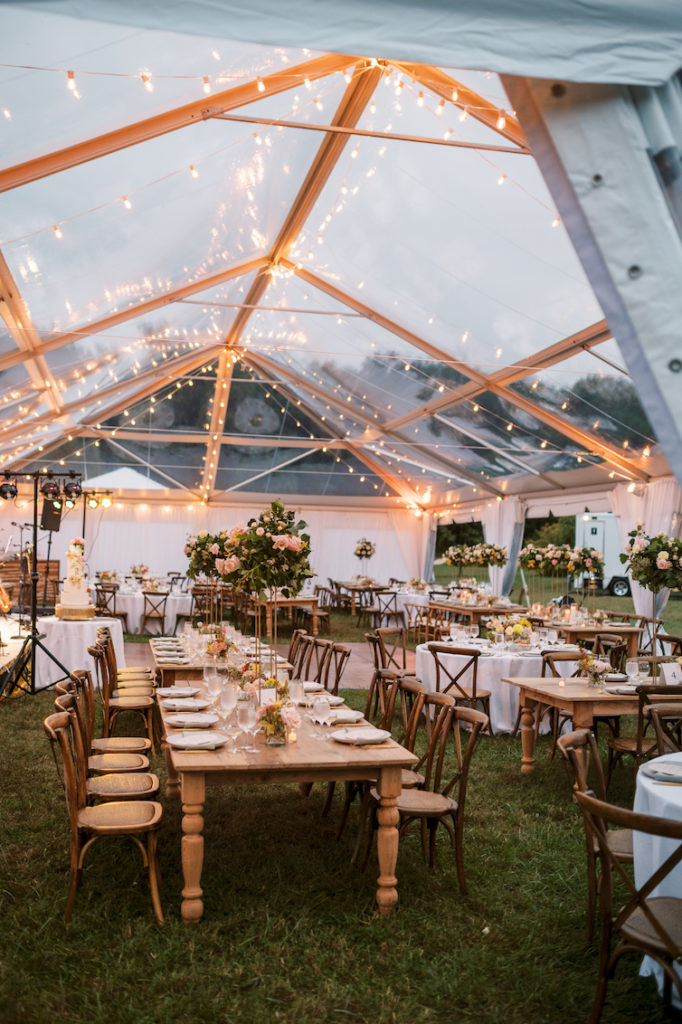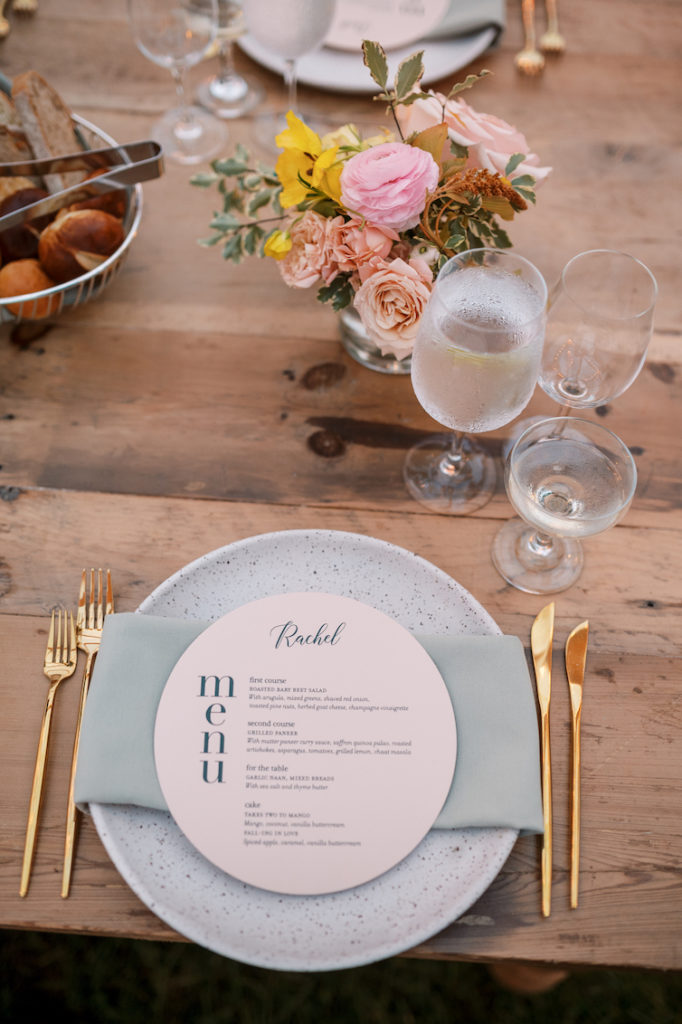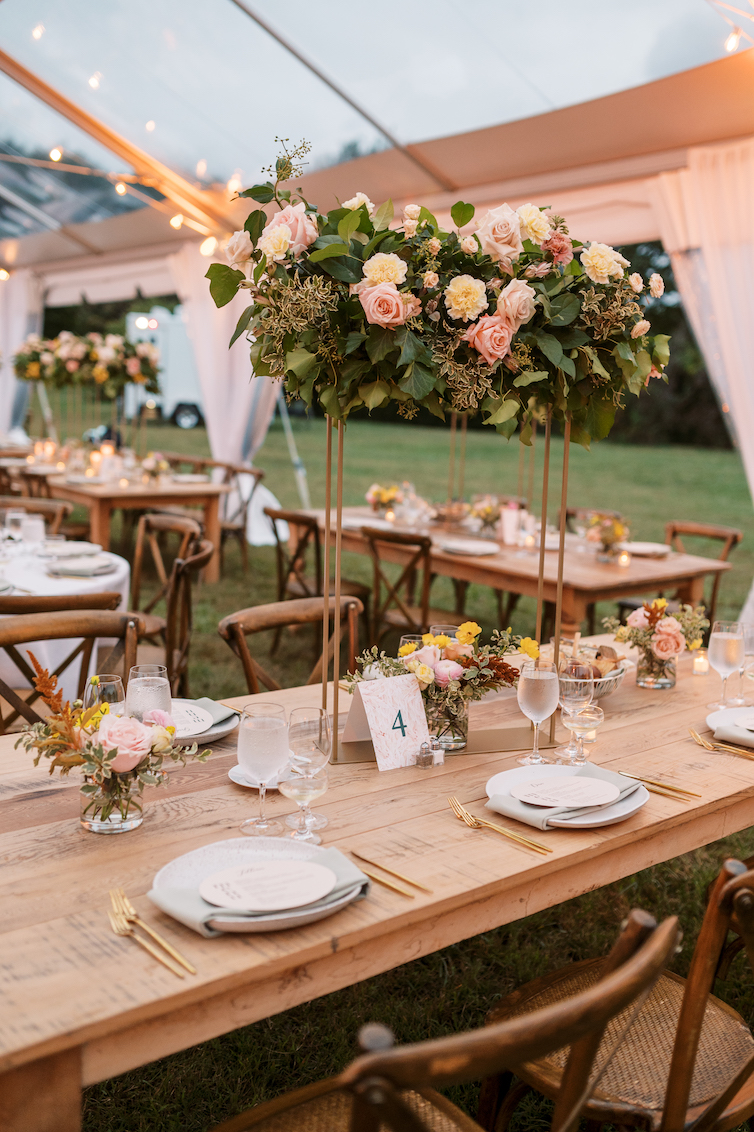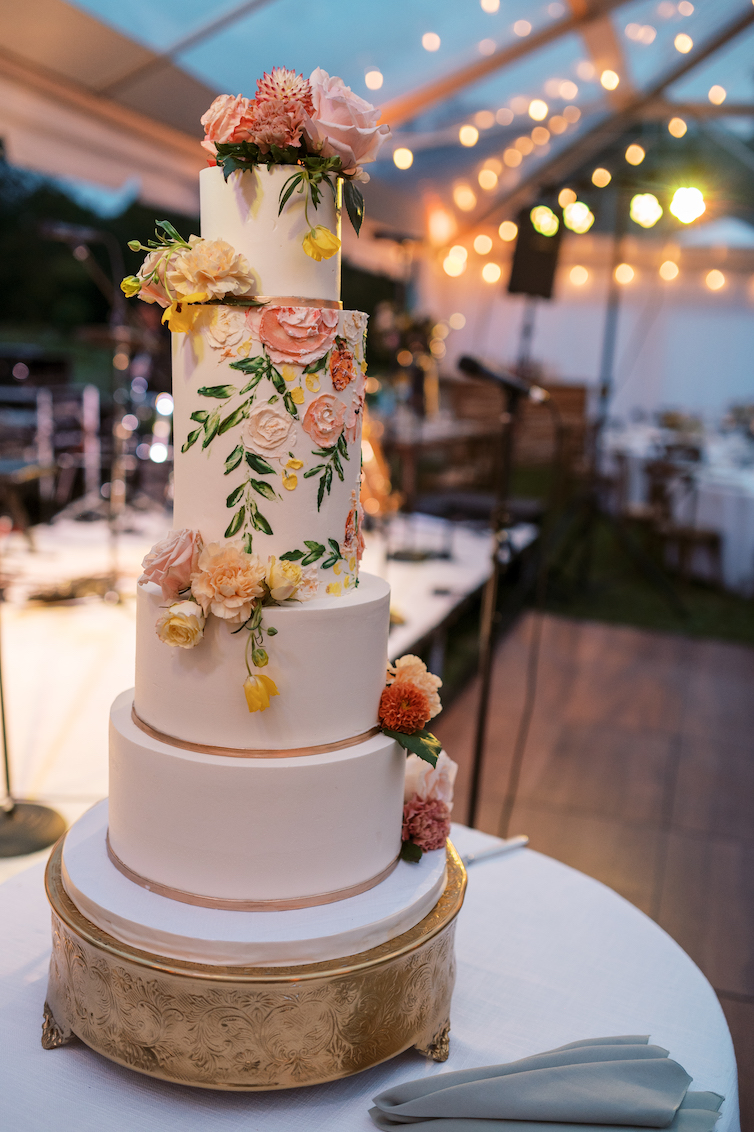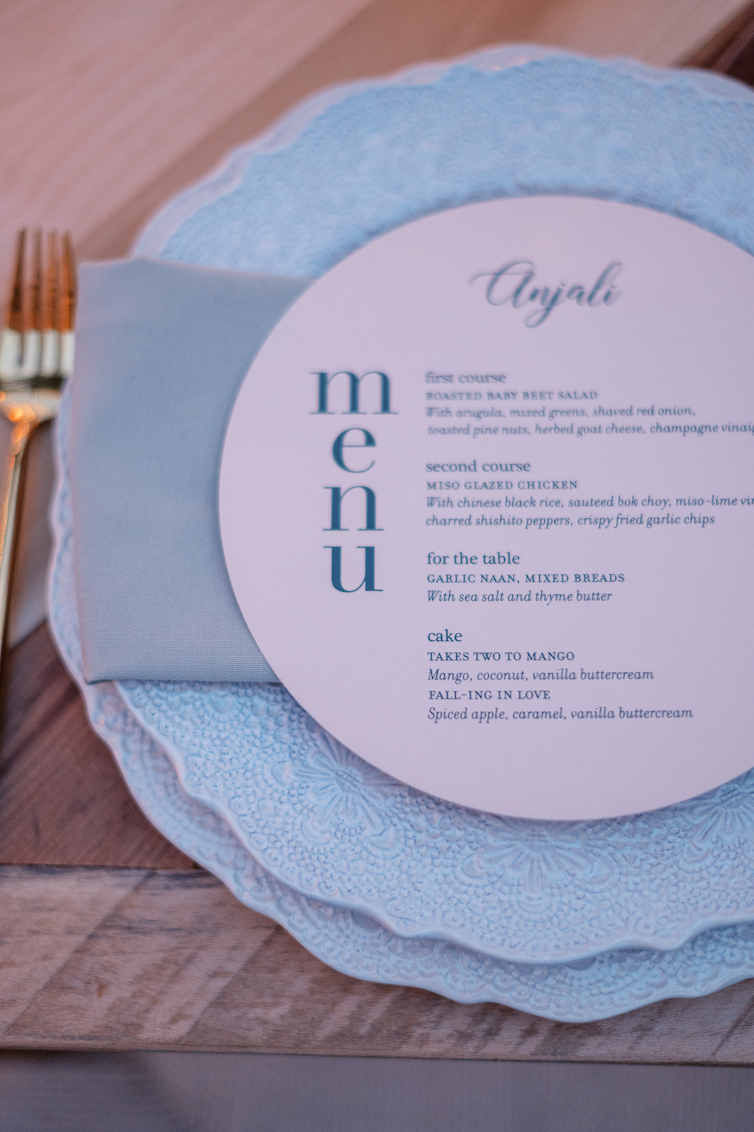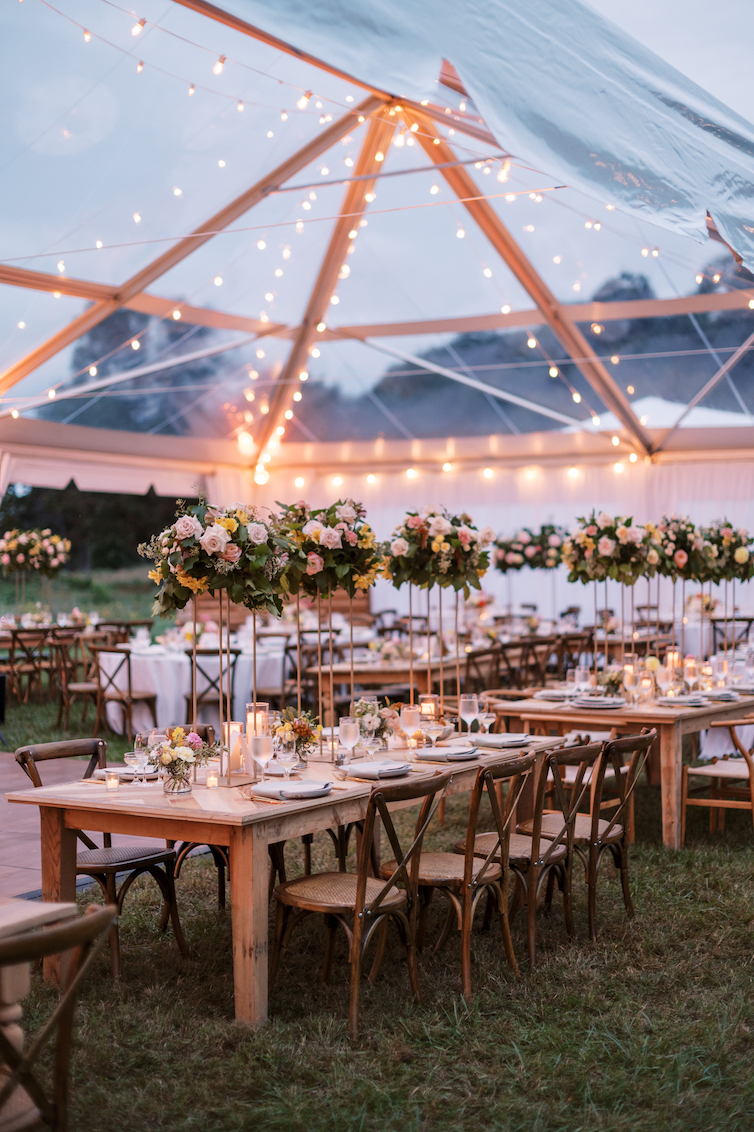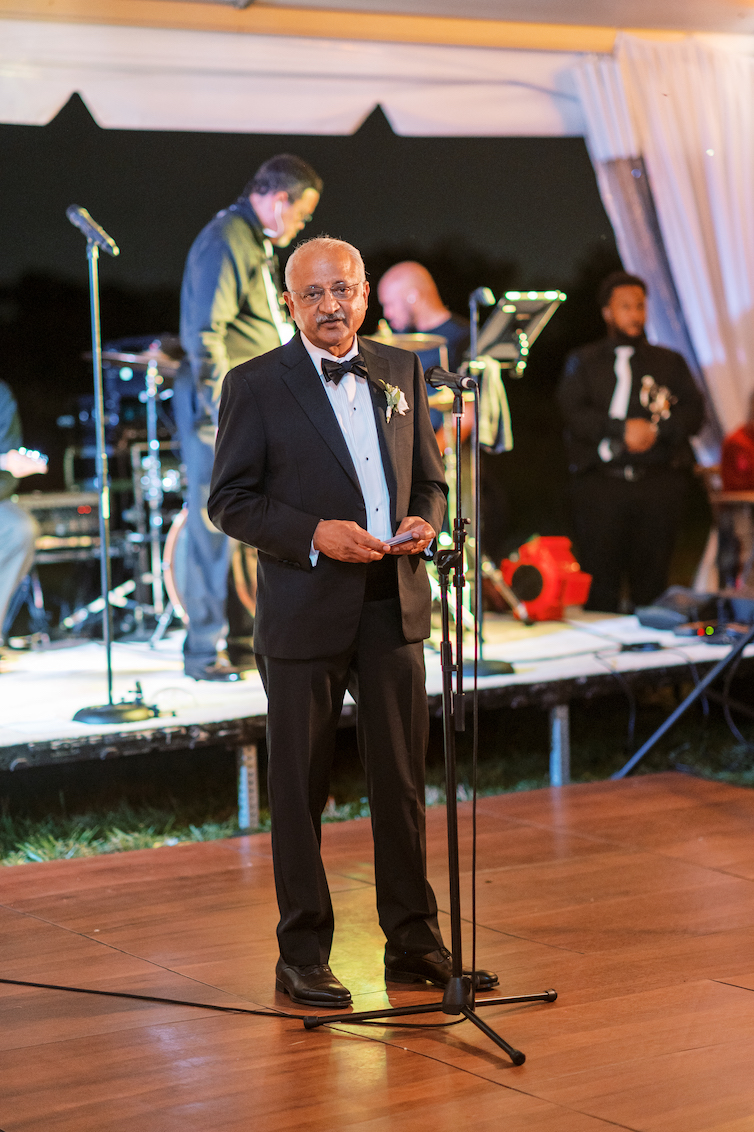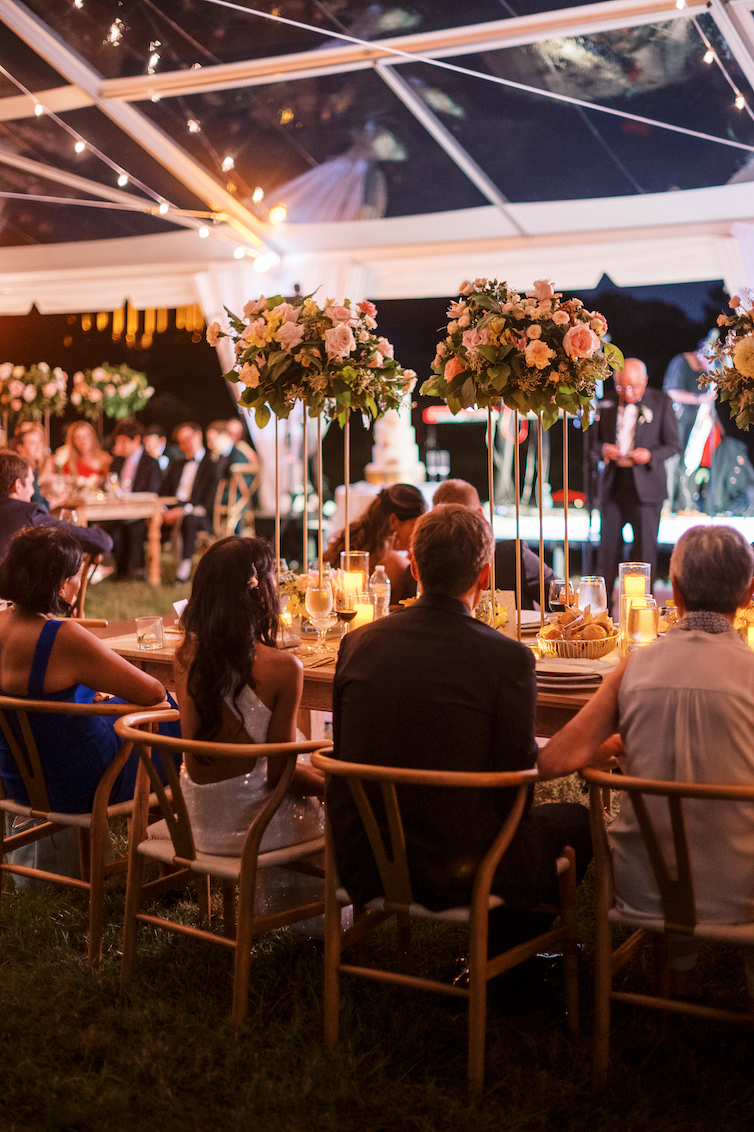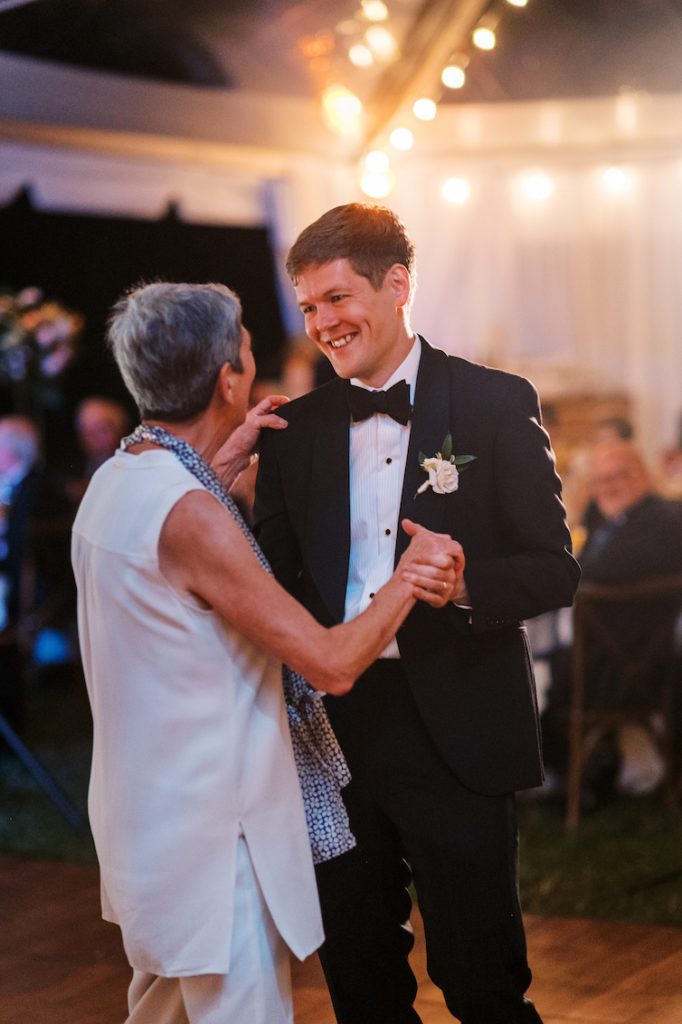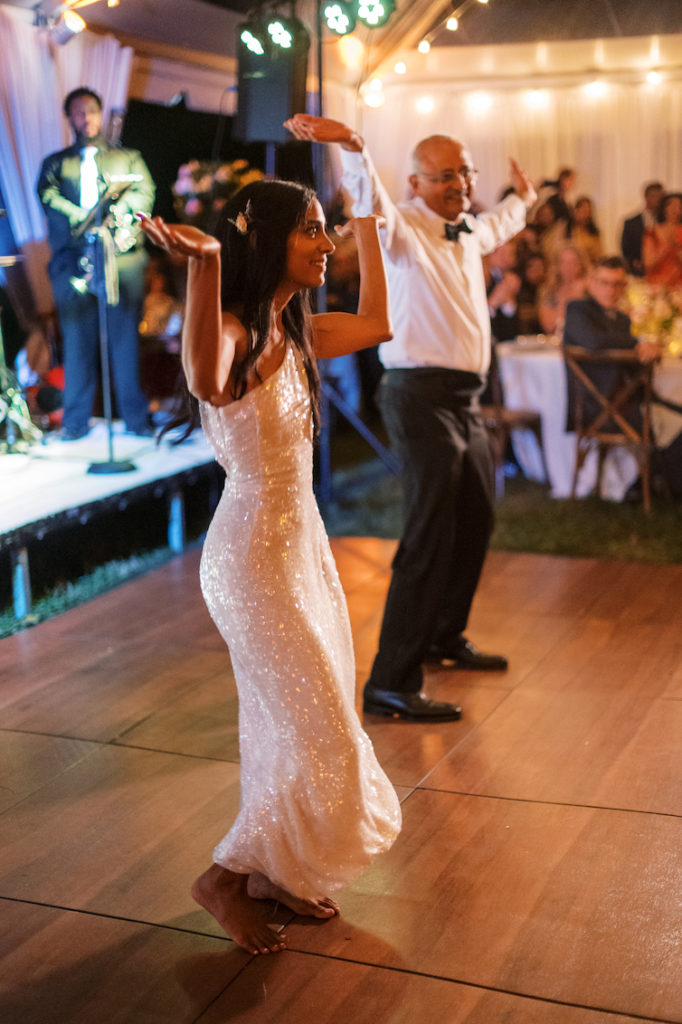 The Vendor Details
Photographer: Rebekah J. Murray | Venue: National Arboretum | Event Coordinator/Planner/Designer: Cheers Darling Events | Florist: Ash to Oak | Invitations: Saima Says Designs | Catering: Spilled Milk Catering | Cake: Fluffy Thoughts Cake | Hair Stylist: Val Miller | Makeup Artist: Beauty 'n the Bride | Bride's Attire: Sari (ceremony) Markarian (reception) | Groom's Attire: Ralph Lauren | Music/Entertainment: Entertainment Exchange | Transportation: Chariots for Hire | Videographer: Bowen Films