Get ready to live every week like it's Restaurant Week—at least for a bit longer. While it officially wraps up Sunday, January 22, a bunch of dining rooms are extending their deals, most through Sunday, January 29. Here's where to go for $25 for lunches and brunches, and $40 to $55 dinners.
79 Potomac Ave., SE
The waterfront location of Michael Friedman's popular Italian and pizza spot extended its dinner menu ($40) for Restaurant Week. Diners can choose an antipasti like the addictive garlic knots or fried mozzarella; a pizza (hard to beat the Buona with pepperoni and chili honey); and a dessert. Select bottles of wine are also 15 percent off.
465 K St., NW; 2911 District Ave., Fairfax
Restaurateur Michael Schlow's Italian-American restaurants in Mount Vernon Triangle and Fairfax's Mosaic District serve generous Restaurant Week dinner menus ($40) through Sunday, January 29. Diners pick an antipasti such as meatballs or burrata; an entree or pizza; and dessert such as tiramisu or chocolate cake with salted-caramel sauce—plus, there's  complimentary garlic bread for every table. There are over 25 options on the menu—a lot for Restaurant Week—and even though there are some surcharges, they're low (generally $2 to $6).
3033 Wilson Blvd., Arlington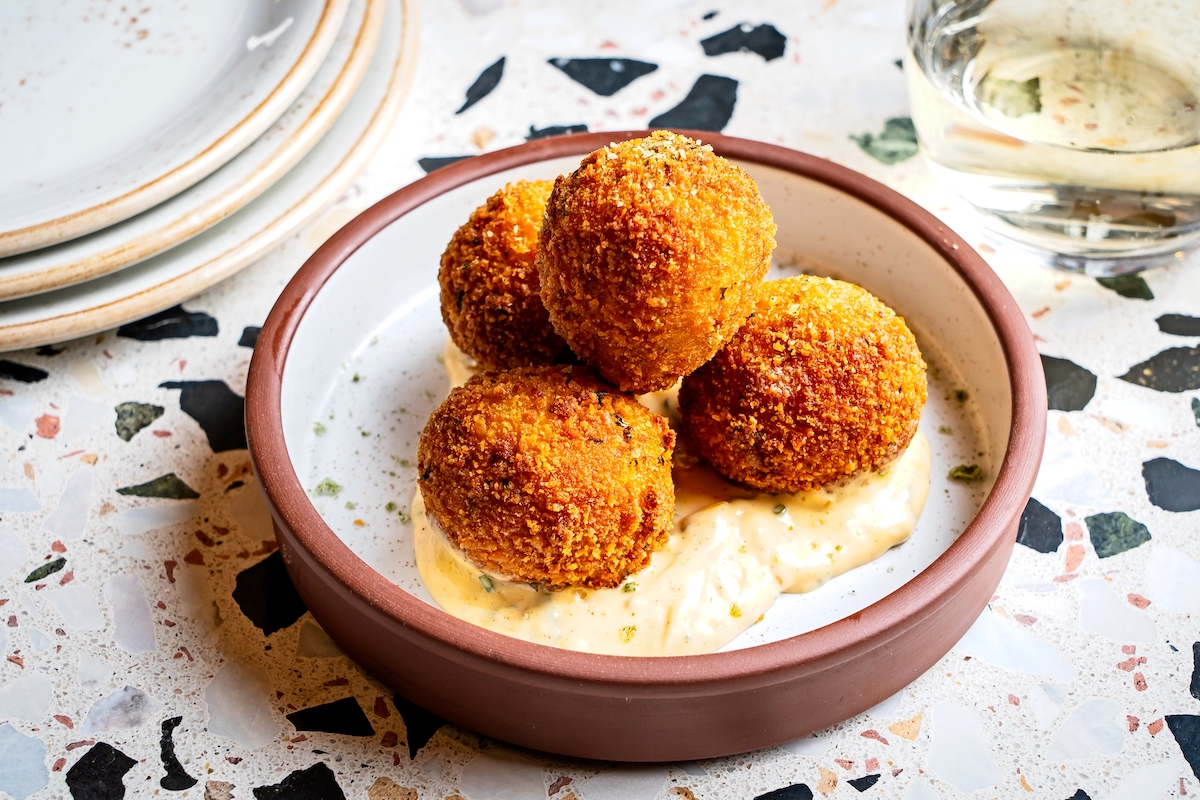 Go bright and seasonal at chef Jonathan Till and Nathan Beauchamp's West Coast-style eatery in Clarendon, which is serving Restaurant Week dinner ($40) for the first time. The three-course menu includes starters like homemade breads or blue-crab rangoon with roasted pineapple sweet-and-sour sauce, and such mains as a wagyu pot roast or salmon with gochujang, Chinese broccoli, and XO butter. For dessert, we're eyeing the dark-chocolate cake. The restaurant is extending its special menu through Saturday, January 28.
116 Rhode Island Ave., NW
Chef David Bacot offers extended dinner ($40) and brunch ($25) menus for Restaurant Week. On tap at the Bloomingdale neighborhood pub: dishes like smoked salmon deviled eggs and chicken pot pie for dinner, and specialties such as French toast topped with fried chicken at brunch.
555 Eighth St., NW
Mexico City native chef Edgar Escalante puts a Latin spin on dishes at this New American restaurant inside Penn Quarter's Kimpton Monaco hotel. For Restaurant Week, that translates to items like charred romaine salad with pepitas, lunchtime sandwiches like a birria torta or crispy mahi mahi with yuzu aioli, and dinner items like braised short ribs over smoked plantain puree. For dessert: churros with chocolate sauce for dunking. The restaurant is extending both its lunch ($25) and dinner ($55) menus through Sunday, January 29.
1430 Rhode Island Ave., NW
The mod-American restaurant inside Logan Circle's Viceroy hotel offers dining on its year-round, temperature controlled patio. Brunch—always the best deal of Restaurant Week—is a three-course affair ($25) with snacks like deviled kimchi eggs, entrees like a brunch burger or chorizo-stuffed omelet, and sweets like peach cobbler to finish. The dinner menu ($55) looks promising, too, and doesn't seem to skimp on nice ingredients—think chanterelle pasta, veal with porcini mushrooms and Marsala wine, and sea bass with leeks, black olives, and citrus. Try them through Sunday, January 29.
1301 Pennsylvania Ave., NW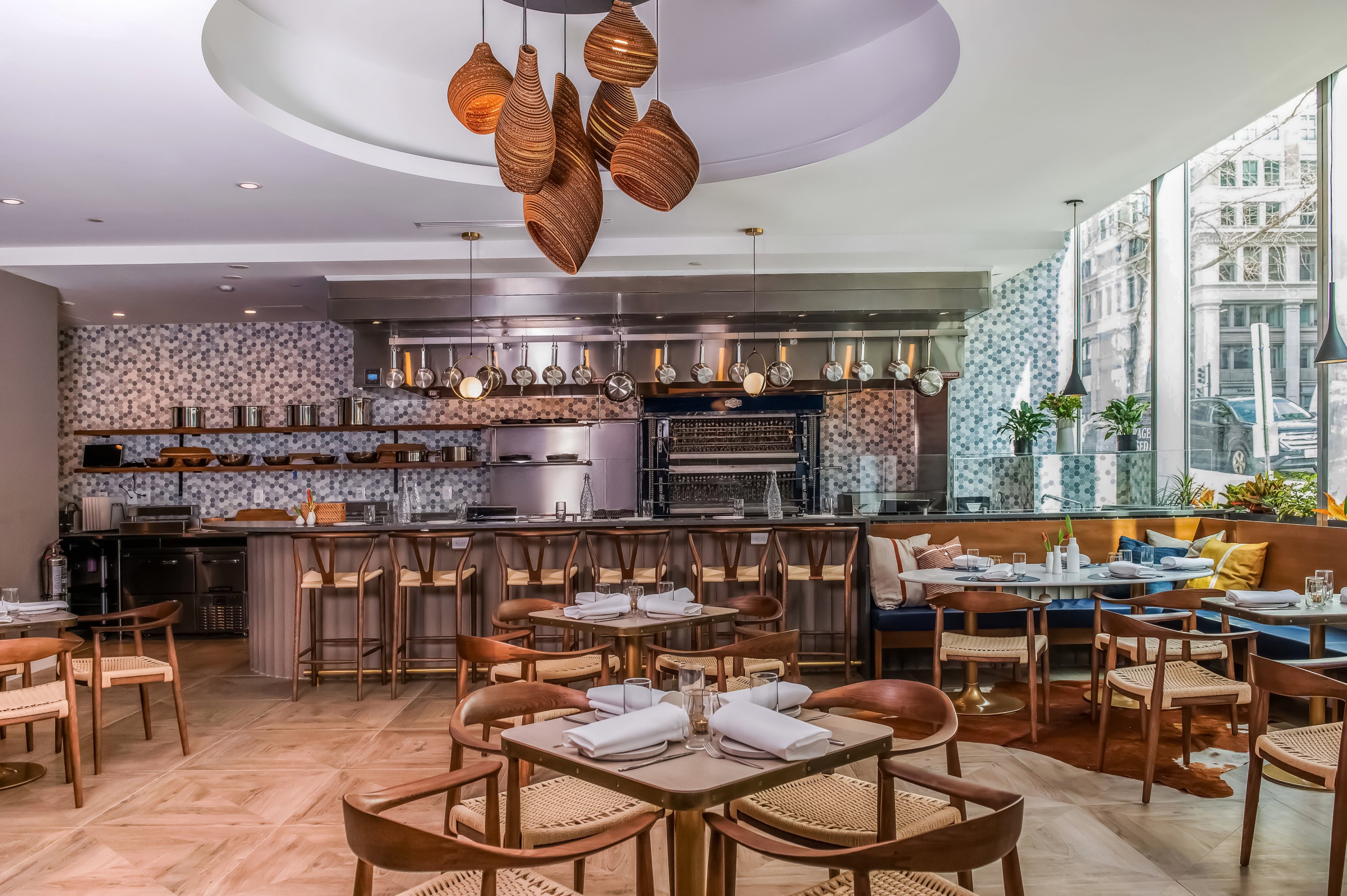 Chef Frederik de Pue's handsome French-Belgian bistro in downtown DC is continuing its restaurant week deals through Saturday, January 28. Lunch ($25) looks like a great deal with courses like grilled oysters in garlicky butter sauce, beef carbonnade (a Flemish stew with beer-braised beef, mushrooms, and lardons), and sweets like a creamy chocolate bar. Dinner ($55) brings more options over three-courses, such as a creative grain-free squash "risotto" and an Amish cheese board.
747 C St., SE
Hollis Silverman's low-key Italian spot near Eastern Market is extending its $40 dinner offering through Saturday, January 28. There are a few choices for each course, including salmon crudo, chicken piccata, bucatini marinara, and cauliflower with gremolata and cashew cheese. Dessert is either chocolate sponge cake with citrus or gelato. 
1926 14th St., NW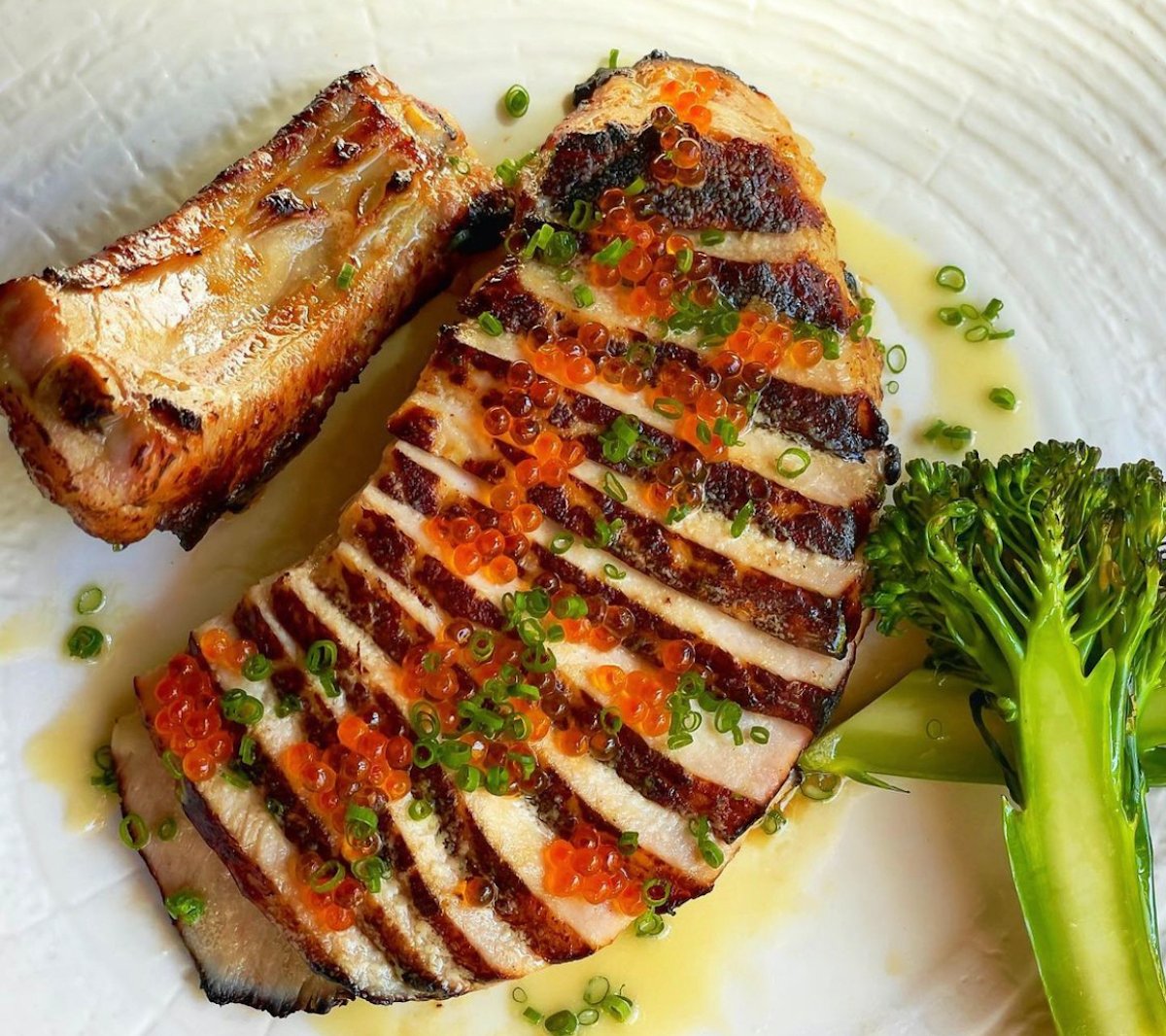 Restaurateur Michael Schlow's Japanese restaurant and cocktail bar on 14th Street is a fun new spot to check out for Restaurant Week. The four-course dinner menu ($55) includes a lot of dishes from the regular roster—and not a lot of surcharges. There's homemade miso soup with "Japanese matzo balls," sushi, a koji-aged pork chop, and pastry chef Alex Levin's elaborate soft-serve sundaes for dessert. You have an extra six days to snag that honey-miso-black truffle-soft-serve-toffee-crunch confection, through Saturday, January 28. 
465 K St., NW
Nama Ko's older sushi sibling in Mount Vernon Triangle doesn't mince menus for its straightforward Restaurant Week offering. The intimate Japanese bar offers a three-course menu ($40) of soup or salad; an entree of assorted nigiri, sashimi, and rolls, and sweets like matcha tiramisu for dessert. It'll run through Sunday, January 29.
1110 N. Glebe Rd, Arlington
Restaurant Week menus are the same for lunch, brunch, and dinner at this Spanish spot in Ballston—so why not take advantage of the $25 daytime versions? Through Sunday, January 29, three courses yield warming offerings like mushroom soup topped with crispy jamon, grilled hanger steak with seasonal vegetables, and a Spanish-style French toast for dessert. There's an optional $25 wine pairing, too.
660 Pennsylvania Ave. SE
Ser's Spanish sibling on Capitol Hill channels cozy vibes at brunch ($25), with a choice of soup—truffled cauliflower, yum—and hearty entrees such as Spanish fisherman's rice stew or toasted bread with poached eggs and duck rilletes. Lunch ($25) and dinner ($40) involve larger menus with the choice of two or three tapas, respectively, and dessert. Restaurant Week wraps here on Sunday, January 29.