A guide to the newest places to eat and drink.
We've come a long way since working from a cafe meant hunching over a wobbly table while balancing a cold panini on your laptop keyboard. Chef Tim Ma's sleek new spot, Any Day Now, is the latest to up the all-day cafe game. It opens today in Navy Yard with an initial menu centered on one offering: breakfast scallion pancakes.
"The first directive was 'let's be really good at one thing,'" Ma says. His team has spent the past six months perfecting what he compares to a next-level McDonald's breakfast sandwich. The flaky griddled pancakes made from a rich, laminated dough are stuffed with egg and American cheese. Diners can then choose between housemade sausage, bacon and vegetarian kimchi fillings.
Coffee comes from Red Rooster, a rural Virginia roaster that has been a favorite of Ma's, and breakfast is rounded out with baked goods like croissants, muffins, and a selection of nostalgic cakes— coconut custard, carrot, and double chocolate among them.
When the restaurant opens for dinner in July, the culinary program—led by chef de cuisine Matt Sperber, a fellow Momofuku alum—will expand to include more indulgent, irreverent Asian American comfort dishes like Chinese five-spice-braised oxtail tagliatelle, honey-walnut calamari, and a take on chicken and waffles that combines griddled okonomiyaki with Korean fried chicken. Sperber, a New Jersey native, also drew on the diner culture of his home state to create disco sticks, fried slices of cheesy mashed potatoes served with a side of gravy, a nod to the greasy Jersey classic known as disco fries.
Ma, whose parents moved to Arkansas from Taiwan in the 1970s, draws on his heritage and deeply American childhood in his cooking. His series of DC-area restaurant ventures began with the acclaimed Maple Ave in Vienna, and made forays into Shaw and downtown with Kyrisan and American Son in the Eaton DC hotel (all now closed). He's also culinary director of Laoban Dumplings, available in freezer aisles across the country, and most recently launched Lucky Danger, an American-Chinese takeout and delivery business in Arlington.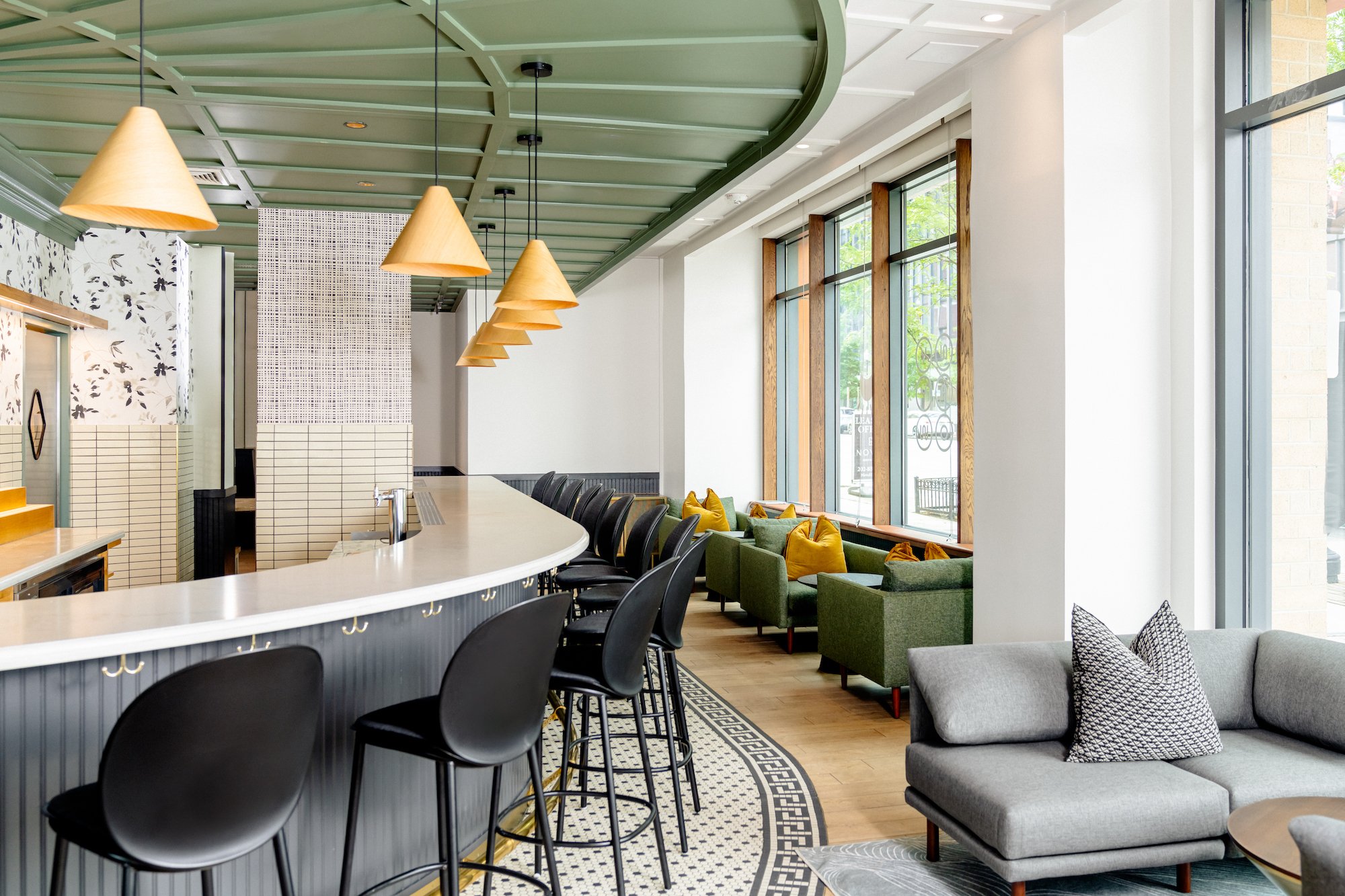 The chef lives in Navy Yard and felt the northern reaches of the neighborhood lacked casual sit-down eateries open all day. After ABC Pony closed last year, the 2,000-square-foot space fit the bill for Ma, who stuck with the overall layout of chef Erik Bruner-Yang's former Taiwanese-Italian diner. The space's 70 dining seats are complemented by a 15-seat lounge area that Ma says is "like being in your living room." Providing ample room to spread out with a cup of coffee and a laptop in the daytime, the zone will transition to a cocktail lounge after 5 PM once dinner service begins.
Walking the line between a welcoming daytime workspace and buzzy dinner spot can be tough, but Ma says the array of "wildly different" establishments he's led prepare him for the full spectrum.
"We want to be considered a serious restaurant," Ma says. "We're hopefully a really good cafe and coffee shop, but also a really good restaurant. I think if we do both things very well, that's pretty unique in the city."