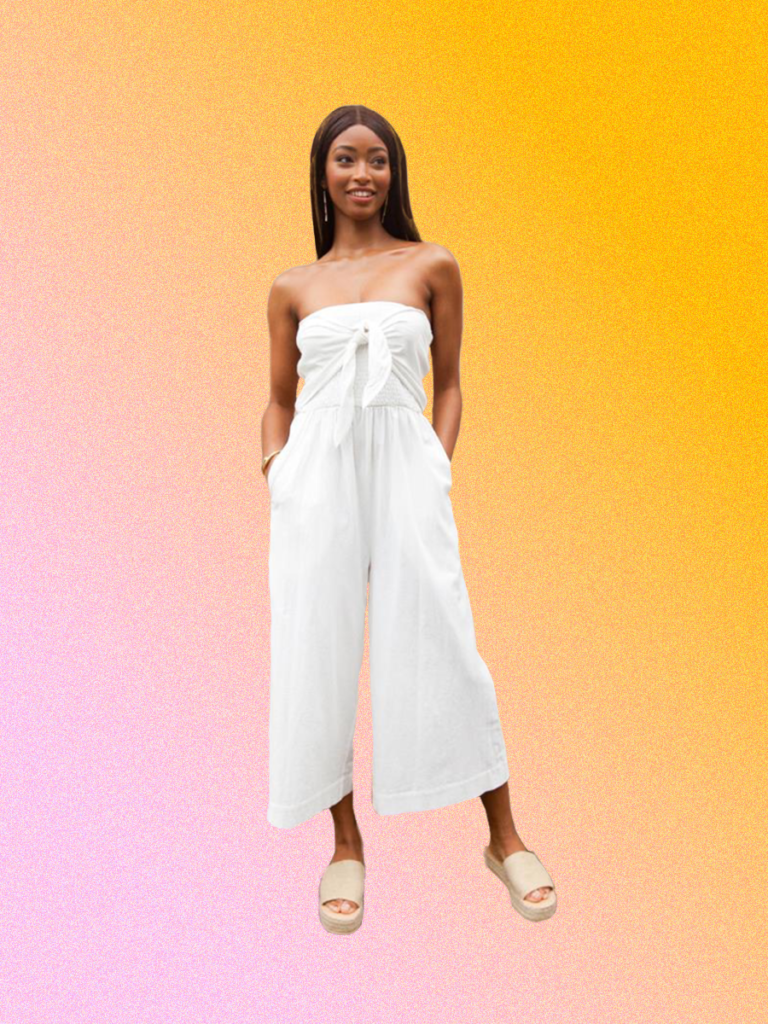 Picture this: It's Wednesday night, and you've just decided to take a last-minute vacation this weekend. Nothing in your closet works for the occasion, and an online purchase won't make it in time. Before you panic, check out this list of shops where you can find a great look at the last moment. 
---
Wedding
View this post on Instagram
POV: I have a flight booked for my cousin's wedding in two days, and I procrastinated purchasing a dress. My family thinks I have my life together—and I want to keep it that way. 
3312 Cady's Alley, NW 
The Georgetown boutique is home to a collection of timeless, high-end pieces from fashion houses across the world including Jill Sander, Sacai, r13, Petar Petrov, and Birkenstock. Owner Nancy Pearlstein curates each collection by season, always maintaining a cool, edgy sensibility.
Beach Getaway
View this post on Instagram
POV: Help! My partner is taking me on an impromptu trip to sandy shores. I haven't bought a new bathing suit in years, and I have nothing to wear to a chic, post-beach dinner.
Multiple locations in DC, Maryland, and Virginia 
South Moon Under is a one-stop shop for breezy vacation outfits. Scope out mini and maxi dresses plus matching sets in neutral palettes and vibrant hues. You can check the website to see if specific items are in stock at a store near you, and place an online order for pick up. Although a bikini can cost as much as $200, the sale section is full of affordable, stylish gems.
Weekend Camping
View this post on Instagram
POV: My friends and I are escaping the city this weekend and staying in a posh tent. I'd rather not wear my old loungewear—any suggestions on where to find pieces to glamp in style?
3025 M St., NW 
Looking to feel put together but comfortable? A matching set is the cheat code, and the athletic brand has options. Form-fitting but breathable pieces are perfect for a hot summer hike, and items can be layered for a chill evening around the camp fire. The brand offers sizes ranging from XXS to XXXL.
Concert or Festival
View this post on Instagram
POV: I finessed my way into festival tickets, but I have nothing to wear for the event! 
3231 P St., NW 
Head to the consignment boutique in Georgetown to find an original look that stands out in a crowd. The shop has pre-owned, investment pieces from designer brands such as Louis Vuitton and Chanel alongside newer, experimental pieces from emerging designers. 
Night Out
View this post on Instagram
POV: My friend just asked me to visit her for a night on the town, but my clubbing collection is limited. I don't get paid until next week, so I need something budget friendly. 
Multiple locations in Maryland and Virginia 
Stop by this store for a trendy evening outfit, from sassy dresses to colorful jumpsuits. The shop has many pieces under $50, so you can find an ensemble without breaking the bank. If you're looking for a truly last-minute outfit, some locations stay open as late as 9 PM on weekends