The $25 menus at lunch and brunch offer some of the best Restaurant Week bang for your buck. The promotion runs from Monday, August 28 through Sunday, September 3, and a few places are extending beyond that.
1250 Ninth St., NW; 79 Potomac Ave., SE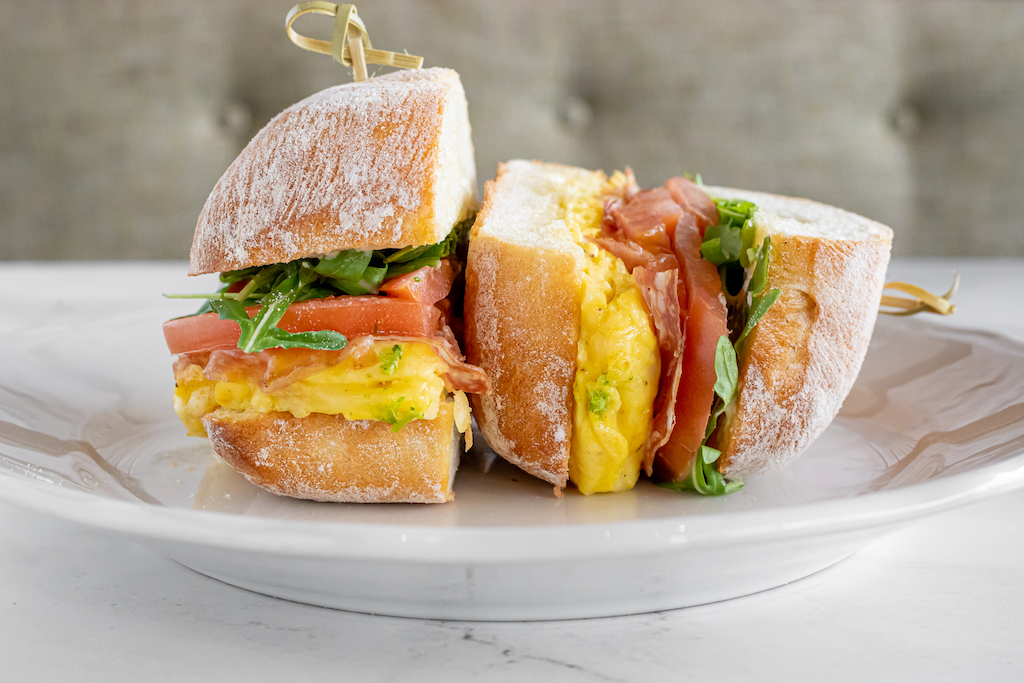 These pizza shops in Shaw and Navy Yard are aces at brunch all year-round. Brunchy options on the weekend menu include cannoli-inspired bombolini; baked eggs with corn, mozzarella, and chanterelles; and banana bread with whipped cream and Nutella. Or, go for anytime hits like the pepperoncini-and-provolone topped house salad or the honeyed pepperoni pizza. 
514 Eighth St., SE
At this long-running Belgian dining room on the Hill, you'll get a choice of entree—including waffles with fried chicken, strawberries and meringue, or beer-braised pulled pork—plus a yogurt panna cotta for dessert, and either coffee, housemade lemonade, or sparkling wine with purple-basil syrup. The promo will also run on Labor Day, September 4th. 
3251 Prospect St., NW
Benedict fans, this roomy Georgetown brasserie is your spot. You can get your poached eggs with ham, spinach, or smoked salmon,  but they are the only entree options. Start with onion soup or cucumber gazpacho, and finish with Basque-style cheesecake, a lemon tart, and more.
1100 15th St., NW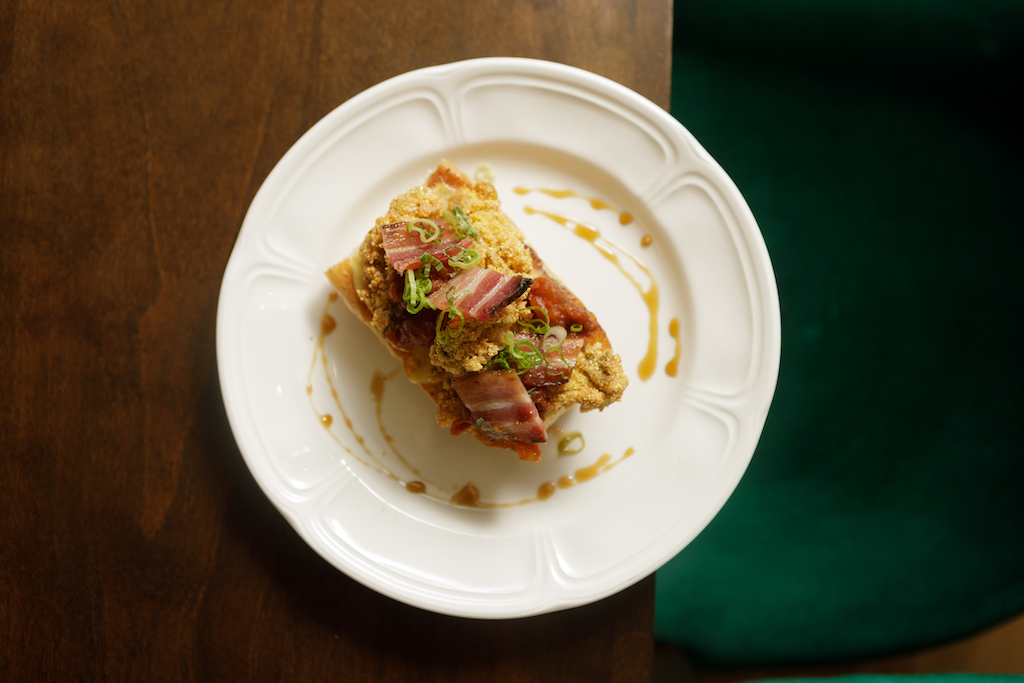 Not feeling dessert? This New Orleans-inspired dining room at Midtown Center will turn out three savory courses. A tomato/cheddar scone, catfish and grits, fried-oyster toast, and corn bisque with roasted tomato are among the possibilities.  
200 Massachusetts Ave., NW
The glittery Italian destination at the Capital Crossing development is only offering Restaurant Week for lunch and brunch. The latter three-course menu includes choices like the excellent Caesar salad; panzanella with charred avocado and watermelon; toast with hot-smoked salmon, pickled pepper, and a quail egg; and poached eggs with sausage sugo and burrata. For dessert, there's hazelnut bomboloni, a chocolate torta, and raspberry/Limoncello soft-serve sorbet.
222 M St., NE (Inside the Morrow)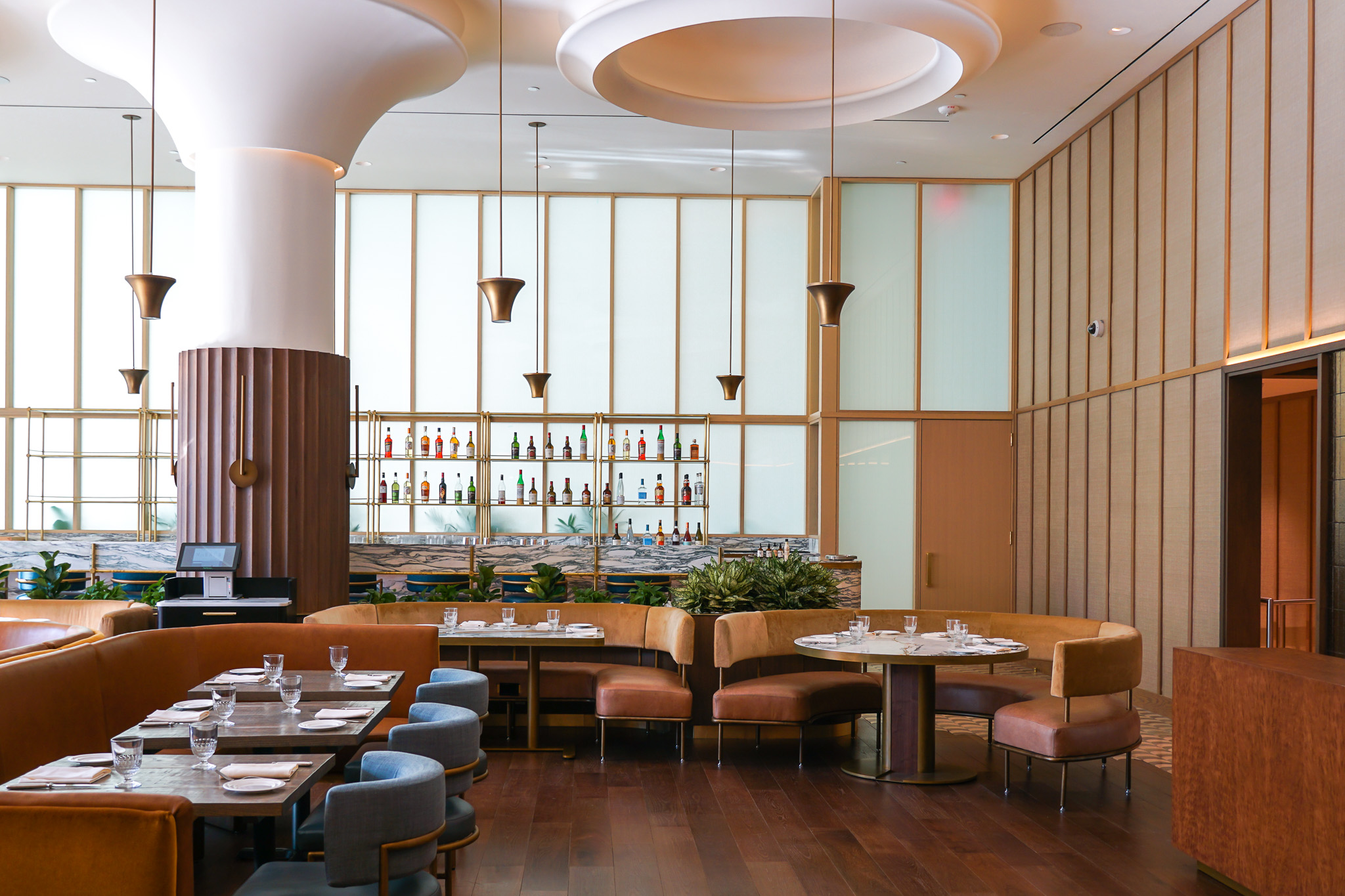 Nick Stefanelli's French restaurant at NoMa's Morrow hotel is offering three courses, including a mosaic of summer melon; duck confit poutine; an omelet with creme fraiche and herbs; and a jambon beurre sandwich. Dessert is a choice between a sorbet trio and pain au chocolat. 
1940 11th St., NW
You'll get two courses and a drink (mimosa, Tecate, wine, juice, or coffee) at this laidback, Southwest-chic Shaw hangout. Choices include bodega-style bacon-egg-and-cheeses, chilaquiles, avocado toast, and, for dessert, Texas sheet cake or honeyed fry bread. 
4814 MacArthur Blvd., NW
Carbonara bridges the gap between lunch and brunch, and you'll find it on the three-course menu at this Palisades osteria. Also on offer: a potato-and-onion frittata, fried chicken sandwich, Caprese salad, and, for dessert, tiramisu or bomboloni.  
1133 11th St., NW
There are loads of choices on the three-course menu at this seafood-centric Mexican place. Start with ceviche or a tuna tostada, then move on to a birria omelet, crab-and-shrimp-stuffed breakfast quesadilla, fried oyster po'boy, or steak and eggs, among the many options. For dessert, there's flan, tres leches cake, and churros. 
1201 K St., NW (Inside the Eaton)
The dinner menu's very tasty tarte flambee is also one of the brunch starters at this Eaton hotel dining room. Next up, choose a croque monsieur, classic pancakes, a double cheeseburger, or gruyere-laced quiche. For dessert, it's between chocolate pot de creme and banana-bread pudding. Add-ons range from a $20 pastry basket to a $140 round of caviar and beignets. 
5534 Connecticut Ave., NW
Take a cue from Jay-Z and Solange Knowles, who recently brunched at this low-key Chevy Chase DC spot. The two course menu includes dishes like baked eggs with preserved tomato, mushroom risotto, and gravlax with jammy eggs and lavash. You get a free non-alcoholic drink (pineapple-mint agua fresca, an iced oat-milk latte), and cocktails are a mere six bucks. 
11960 Democracy Dr., Reston
The long-list of choices on the three-course menu reflects the eclecticism of Jeff Tunks's Reston seafood dining room. Peruvian-style ceviche, a seafood crepe gratin, crab-and-shrimp spring rolls, and spicy salmon sushi rolls are among the many choices—and that's just among the appetizers.
3310 Rhode Island Ave., Mount Rainier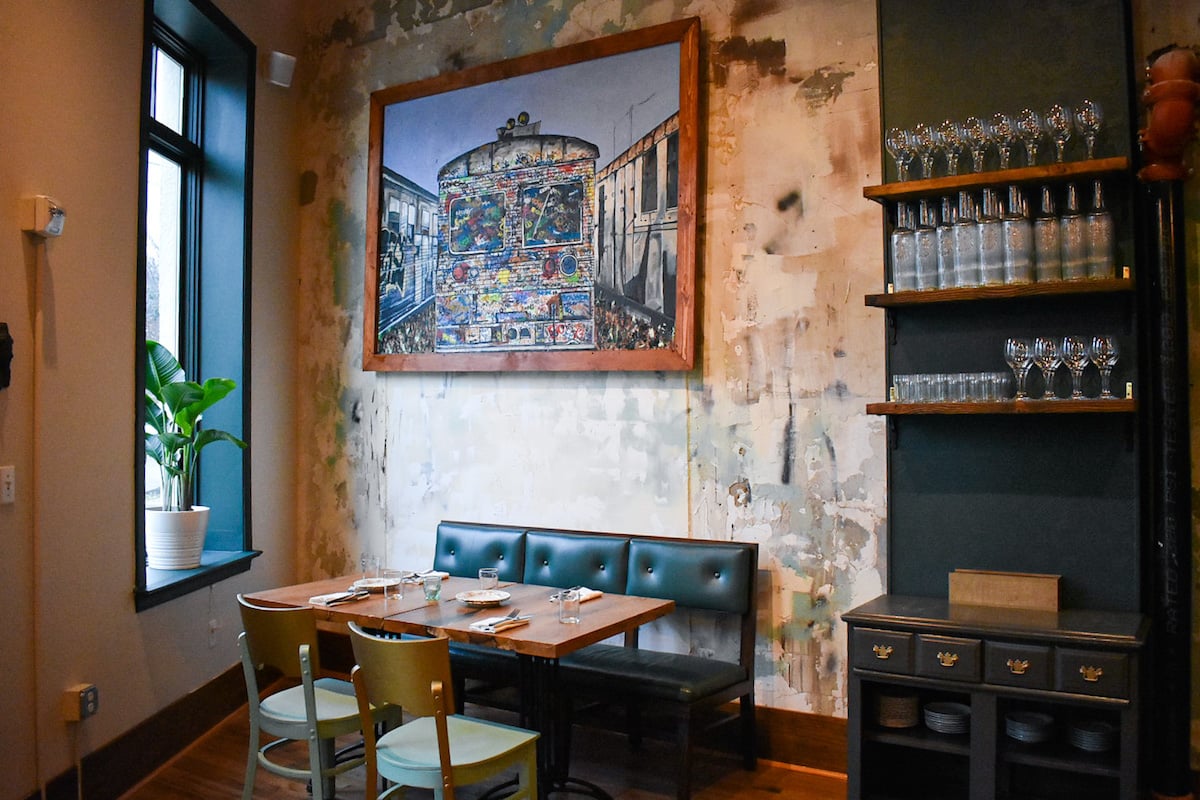 This laidback and kid-friendly Mount Rainier spot will serve a three-course menu that lets you choose from any of the regular brunch menu's entrees. They include a fried-chicken pancake, brisket monte cristo, shrimp and grits, and more. Bookend your main course with either watermelon gazpacho or fruit, and either banana-cream pudding or strawberries and biscuits.  
360 Water St., SE
Some of the best deviled eggs in the city can be found at this airy Navy Yard dining room, and you can sample them as part of its three-course brunch menu. Entrees include a breakfast burrito with pork belly, corn-and-zucchini fritters with fried eggs, and fried chicken with a hoecake, and dessert or pastries follow. It's also extending the promotion through September 10th.