Don your dirndl or lederhosen and break out the oversized beer stein— it's time for America's favorite Teutonic tradition, Oktoberfest, to take over DC. Here's where to find beery Bavarian festivities in the coming weeks. 
1101 First St., NE
Few places in town take Oktoberfest as seriously as this roomy NoMa beer garden. Its month-long festival with free entry is one of the most elaborate in town. From Friday, September 15 through Sunday, October 15, take part in events like a traditional keg-tapping ceremony, a "Dogtoberfest" canine costume competition, and the LGBTQ celebration "Pridetoberfest." Imported beers include Bavarian märzens from acclaimed  breweries Spaten Franziskaner and Bayerische Staatsbrauerei Weihenstephan.
919 Fifth St., NW
The downtown Bavaria-themed bar is honoring the Oktoberfest tradition for nearly a full month, with various events running from Sunday, September 17 through Saturday, October 14. Events include nights celebrating particular German beers and liquors, live alpenhorn music by the Edelweiss band, and Pup-toberfest, where dog costumes are encouraged. Throughout, order from Prost's extensive German beer list and feast on spaetzle, sauerbraten, and wurst.
1201 Half St., SE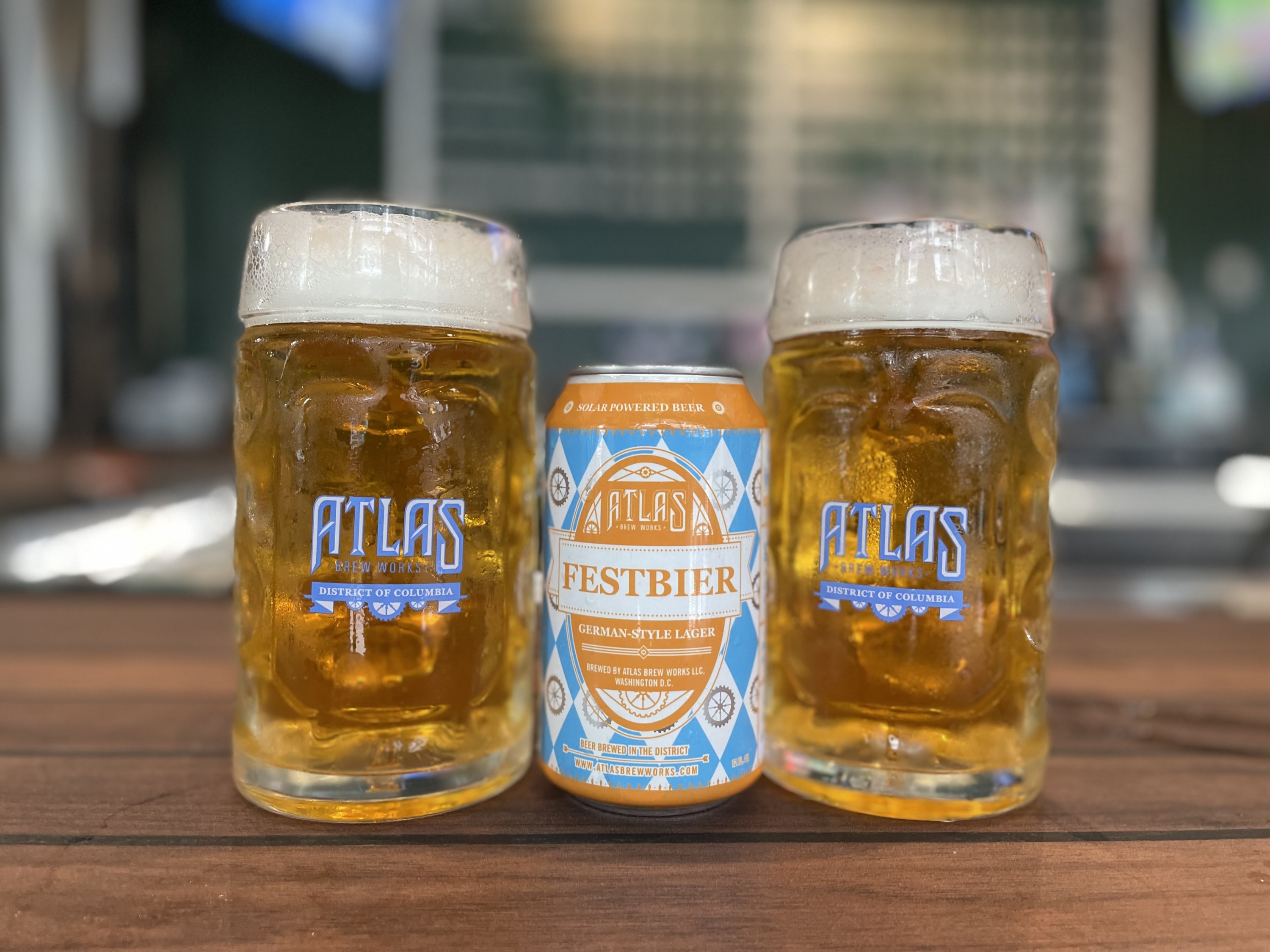 Festbier, Atlas's seasonal lager, will be on tap at the brewery's Nats Park-adjacent branch for a weeknight Oktoberfest party on Thursday, September 14 from 6 to 8 PM. Tickets for the open-bar event, which features Oktoberfest-themed food, polka music, and commemorative steins, start at $35.
101 District Sq., SW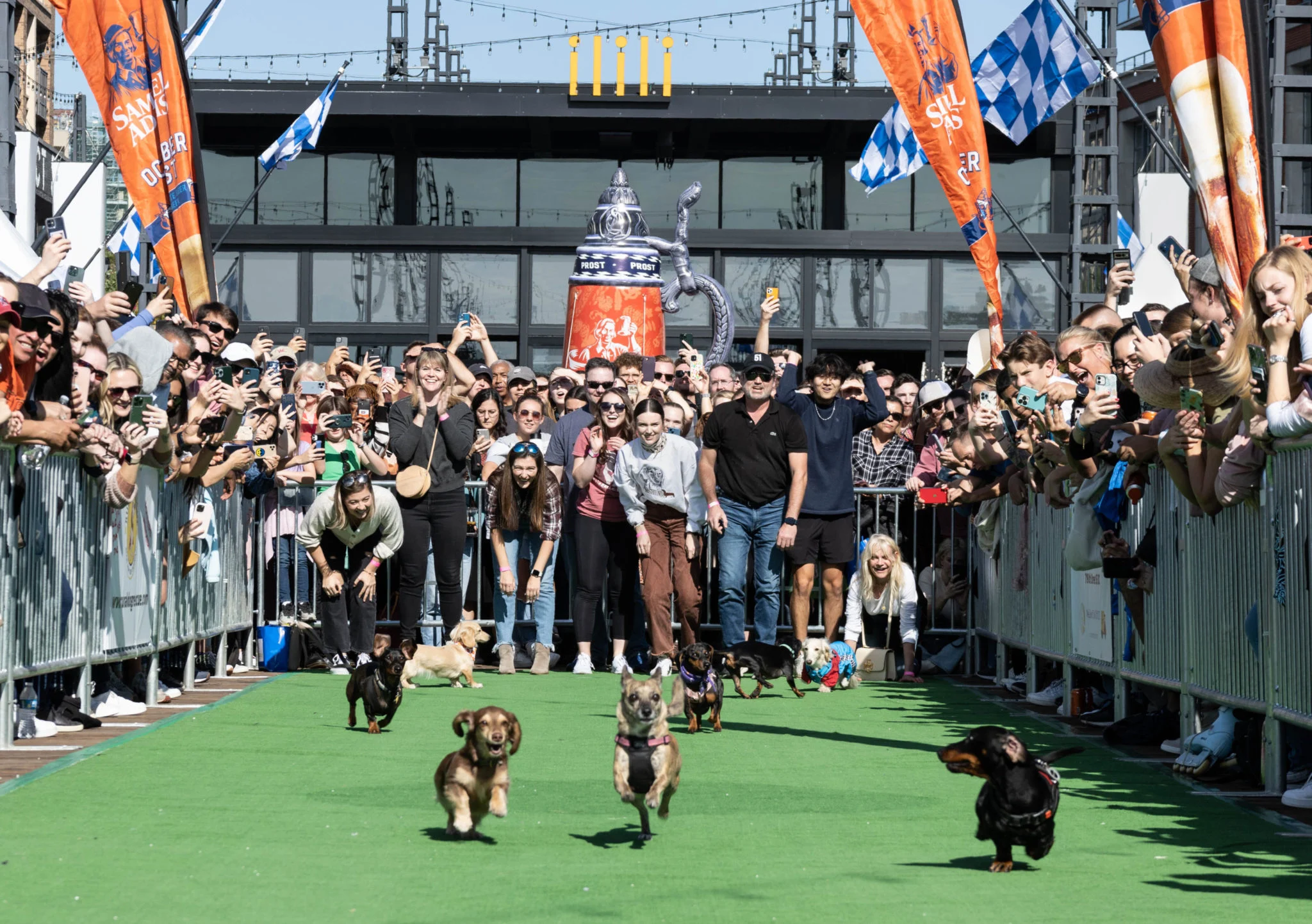 Kick off Oktoberfest at District Pier Friday, September 15 through Sunday, September 17. The festivities include polka lessons, a stein-hoisting competition, and food catered by Cantina Bambina, Easy Company, and Rappahannock Oyster Bar, among other eateries. The main attraction? Saturday's 11th annual wiener dog race, which is free for spectators. 
8401 Colesville Rd., Silver Spring
A four-day Oktoberfest bash takes over this downtown Silver Spring brewery from Thursday, September 14 Sunday, September 17, with Silver Branch's special dark Oktoberfest märzen, brats, and pretzels. On Saturday, strap on your lederhosen for a costume competition. Admission is free, but a VIP passport, which includes five beer and food tokens, a stein, and a t-shirt, can be purchased here.
322 Massachusetts Ave., NE
Berlin may be less inclined toward lederhosen and oompah than folksy Bavaria, but Cafe Berlin is celebrating Oktoberfest in style with a slate of events from Saturday, September 16 through Sunday, October 15. They include two weekend pig roasts with sides, apfelstrudel and, of course, beer ($83.45 per person), three Bavarian brunches with German folk music, and two evening live music performances. Find the full calendar, prices, and menus here. 
300 Tingey St., SE
On Saturday, September 16, the 10-year-old Navy Yard brewery is throwing an all-day anniversary and Oktoberfest party complete with fest lagers, märzens, pilsners, weissbiers, kölsches, and bocks. Enjoy live music from the Edelweiss band, hearty fare like beer brats and pork schnitzel, and take home a one-liter Bluejacket stein.
1600 Seventh St., NW; 79 Potomac Ave., SE
The beer garden's Shaw location kicks off two weeks of Oktoberfest events on Saturday, September 16 with a ceremonial keg-tapping at noon. From then on, celebrate at both Dacha outposts with events like pretzel-eating contests,  polka concerts, and dog-friendly Pup-toberfest gatherings. Find more info and RSVP here.
6 E. Pennsylvania Ave., Lovettsville
This Loudoun County village was established by German immigrants in the early 19th century, and has hosted an Oktoberfest to celebrate its heritage for nearly 30 ears. On Friday, September 22 and Saturday, September 23, stop into town for a wiener dog race, stein-hoisting competition, or just a frosty stein from the town green's beer garden.
2000 Mount Vernon Ave., Alexandria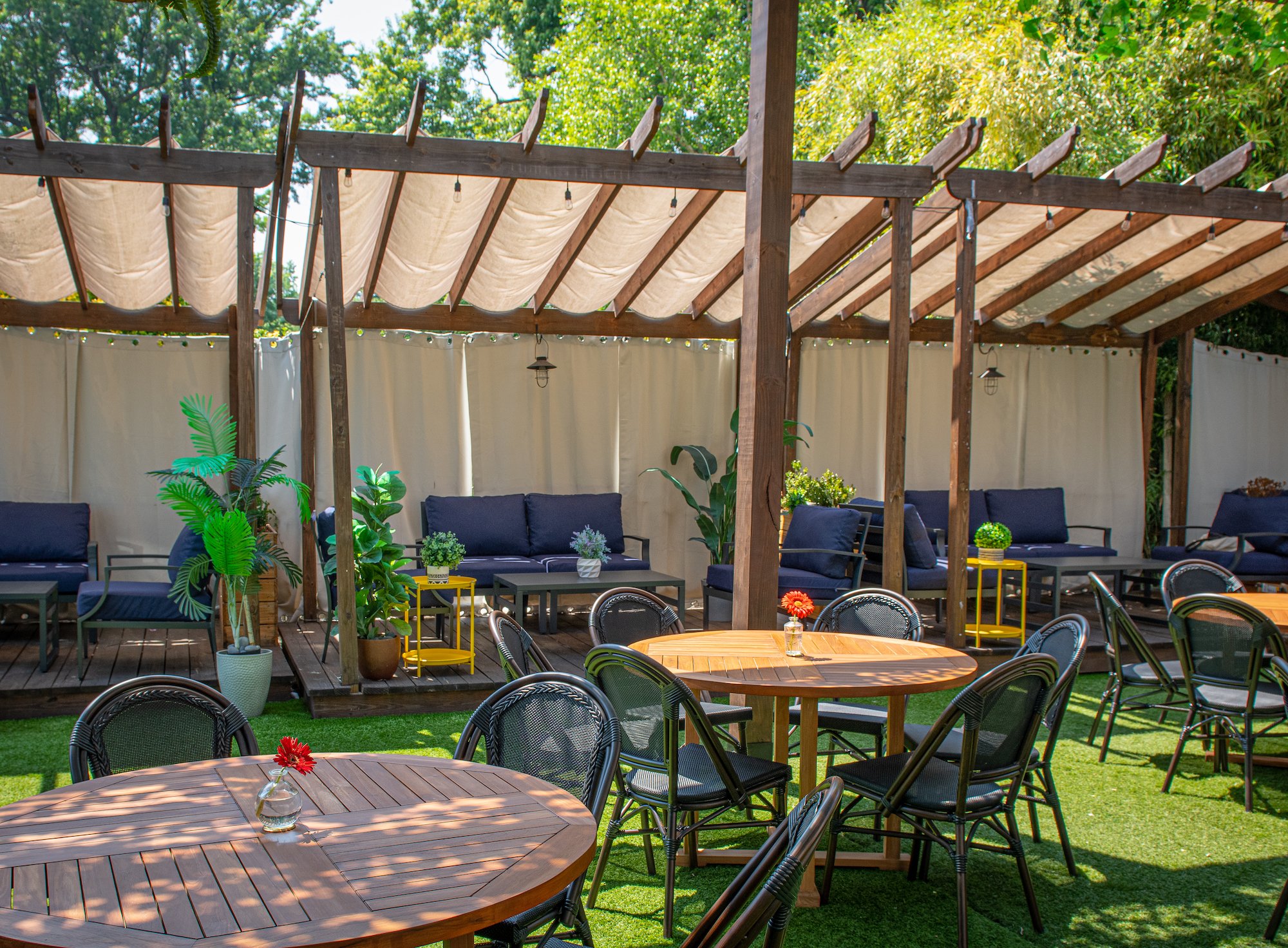 Del Ray's new Tex-Mex smokehouse and beer garden is hosting its inaugural Oktoberfest just behind the Evening Star Cafe on Saturday, September 23. On tap are 10 German beers and a selection of Bavarian bites, accompanied by oompah music from the Alpine Players and a stein-holding competition. Entry is free.
11820 Trade St., North Bethesda
The open-air craft beer bar at the Pike & Rose development will turn into a biergarten on Saturday, September 23 with several German beers and hearty southern German fare. Admission is free, and you can take home a limited edition stein. 
1201 S. Joyce St., Arlington
The vibe at this brewery/pizzeria is more '80s arcade than traditional biergarten, but on Saturday, September 23, the space will host a classic Oktoberfest, complete with bratwurst eating and stein-holding contests. $30 tickets include three 14 ounce pours of Nighthawk beer, one bratwurst, a commemorative stein, and 10 percent off further orders.  
797 E. Patrick St., Frederick
The two-day event at Frederick's fairgrounds features a huge array of local and German beers, music from the Alpenlanders and the Dan McGuire Group, and a "Volksmarsch" walk around Frederick. The evening of Friday, September 29 is 21+, but the daytime events on Saturday, September 30 are kid-friendly, with arts and crafts and more live music. 
11580 Old Georgetown Rd., North Bethesda
Owen's keeps the Oktoberfest party going the following weekend for Piketoberfest, a free-admission fall festival taking over the entire Pike & Rose development on Sunday, October 1. Find live music, local beer, outdoor games, a pop-up artisans market, and bites from Pike & Rose restaurants.
131 Church St. NE, Vienna
Church Street in Vienna—or should we say "Wien"—becomes an Oktoberfest festival ground on Saturday, October 7 with a locally focused beer garden, three live entertainment stages, a vendor marketplace, free kids activities, and food from local businesses.
2434 Wisconsin Ave., NW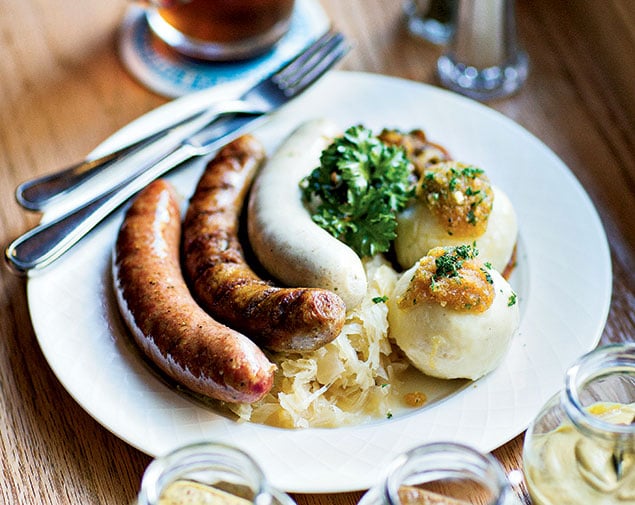 This 75-year-old Glover Park institution is something of a time capsule. What better place to celebrate Oktoberfest than the city's oldest and most traditional German restaurant? Sip a Spaten märzen or a Franziskaner hefe weissbier and tuck into hefty plates of schnitzel and sauerbraten.

1216 18th St., NW
This multi-level German beer hall near Dupont Circle has more than a dozen German and local draft beers, and is serving up Oktoberfest sandwiches made with black forest smoked ham and German sausage.