Katja Brandis, 35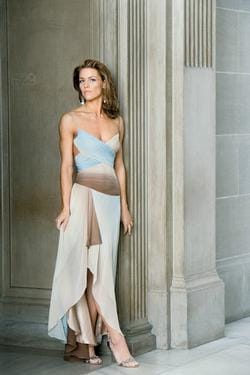 Yogi; founder of DC's Studio Serenity Single
Where did you grow up? I was raised in a small town in Germany.
Why devote your life to yoga? I had worked a hectic professional life at the World Bank—12-hour days, skipping lunches, racing from one meeting to the next. My yoga classes became a haven where I could recharge and renew.
Where do you hang out? Teaism, Politics & Prose, Kramerbooks. They are places to have conversations with people.
What's the craziest thing you've done? I hitchhiked across the Arctic Circle.
Have any guilty pleasures? Häagen-Dazs ice cream, crème brûlée, staying up late, chocolate, having a great house, soaking for hours in a tub.
Have any beauty secrets? I practice hot yoga, and you sweat a lot. That cleansing has a beautiful effect on the skin. Most yogis look about ten years younger than they actually are.