Paige Johnson, 20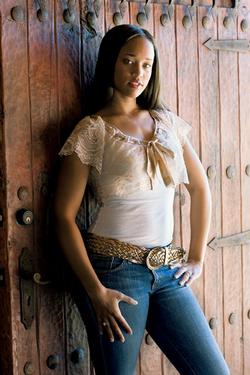 Equestrian; splits her time between Middleburg and West Palm Beach, Florida; daughter of Sheila Johnson and Bob Johnson, founders of Black Entertainment Television. Single
How many horses do you have? Ten. Sunny Boy, Lancier, La Martinee, Amagedon, Kadena R, Dominique. . . . I was six when I started riding. How do you stay fit? I'm always competing. Riding works your legs, your arms, your core.
When do you feel most beautiful? When I'm made up. I'm always in horse-show clothes. It's fun to actually dress up.
What do you get the most compliments on? My eyes. They're a very unique color green. I get told that I look like Tyra Banks.
What's your favorite item in your closet? My Jimmy Choo bronze purse. I love bags—I'm addicted. I have about 70 of them.
What's the most beautiful place in Washington? My dad's house. I absolutely love it. It's in Northwest Washington. It's roomy. It has a tennis court. It's like being in your own little world.