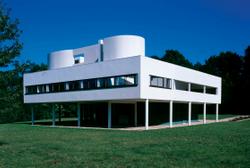 You can see the influence of the Modernist movement in virtually every home-design store and neighborhood in Washington. Everything from coffee cups to living room furniture bears its marks of simple graphics, abstract shapes, and bold colors. Modernist architects believed that a building's form should mirror its purpose and introduced structures of concrete, steel, and glass. It was also the first time building interiors used open plans that integrate different functions.
Through July 29, The Corcoran explores the foundation and meaning of this influential movement. "Modernism: Designing a New World 1914-1939" comes to Washington from London's Victoria and Albert Museum—and The Corcoran is the only venue in the United States to host it.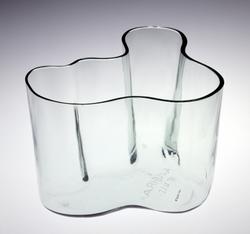 In addition to paintings and works on paper by Wassily Kandinsky, Paul Klee, Piet Mondrian, and Pablo Picasso, visitors can browse ideas and designs by such icons of architecture as Alvar Aalto, Le Corbusier, Walter Gropius, Richard Neutra, and Frank Lloyd Wright. There are also displays of furniture—you'll get a glimpse of the famous "Wassily" chair and the curvaceous Aalto vase—cars, paintings, and architectural models.
Admission is $14; $10 for students. Hours this weekend are Saturday 10 to 5 and Sunday 10 to 6.
The Corcoran | 500 17th Street, NW | 202-639-1700